Frank Fritz from "American Pickers" Wiki: Net Worth, Death, Salary, Weight Loss, Collection
• Frank Fritz is a businessman and reality television personality, best known as one of the stars of the History Channel show "American Pickers".
• His net worth is estimated to be over $4 million, earned through his television career and his own business.
• He grew up in Davenport, Iowa and developed an interest in collecting from a young age.
• He starred in "American Pickers" alongside his childhood friend Mike Wolfe, in which they travel around the US in the act of "picking", which is buying items from personal collections for resale.
• Frank was arrested for driving under the influence, and also was found guilty of breach of contract in a South Carolina-based case.
Who is Frank Fritz?
Frank Fritz was born on 11 October 1963, in Davenport, Iowa USA, and is a reality television personality as well as a businessman, best known for being one of the stars of the reality television show entitled "American Pickers". He's also appeared in other television projects and events for the History Channel.
The Net Worth of Frank Fritz
How rich is Frank Fritz? As of late-2018, sources estimate a net worth that is over $4 million, earned through a successful career on television, as well as a significant amount through his business as seen in "American Pickers". As he continues his joint careers, it is expected that his wealth will also continue to increase.
Early Life and Education
When Frank was still young, his father left the family for another woman; his mother later married Richard "Dick" Zirbes, in 1974. Frank grew up in Davenport – his mother worked for a construction company, while his stepfather was a tire salesman. During this time, he developed an interest in collecting, and started a hobby collecting numerous objects, including beer cans, rocks, postage stamps, and the like. He was first educated at Sudlow Intermediate School, and during his time there befriended Mike, who was also passionate about collecting, setting the two up for a lifelong friendship. Frank then attended Bettendorf High School, matriculating in 1982. He developed a strong interest in motorcycles, and start collecting mini bikes, working his way up to dirt bikes as well as street bikes. During his teens, he took a job at the Quad-City Automatic Sprinkler and Coast to Coast Hardware, from which he earned enough money so that he could buy a brand new Harley-Davidson motorcycle valued at $4,100; his parents were surprised at the cost of the bike. Despite his passion for collecting, he never really saw it as a career, and worked the next 25 years as a fire inspector.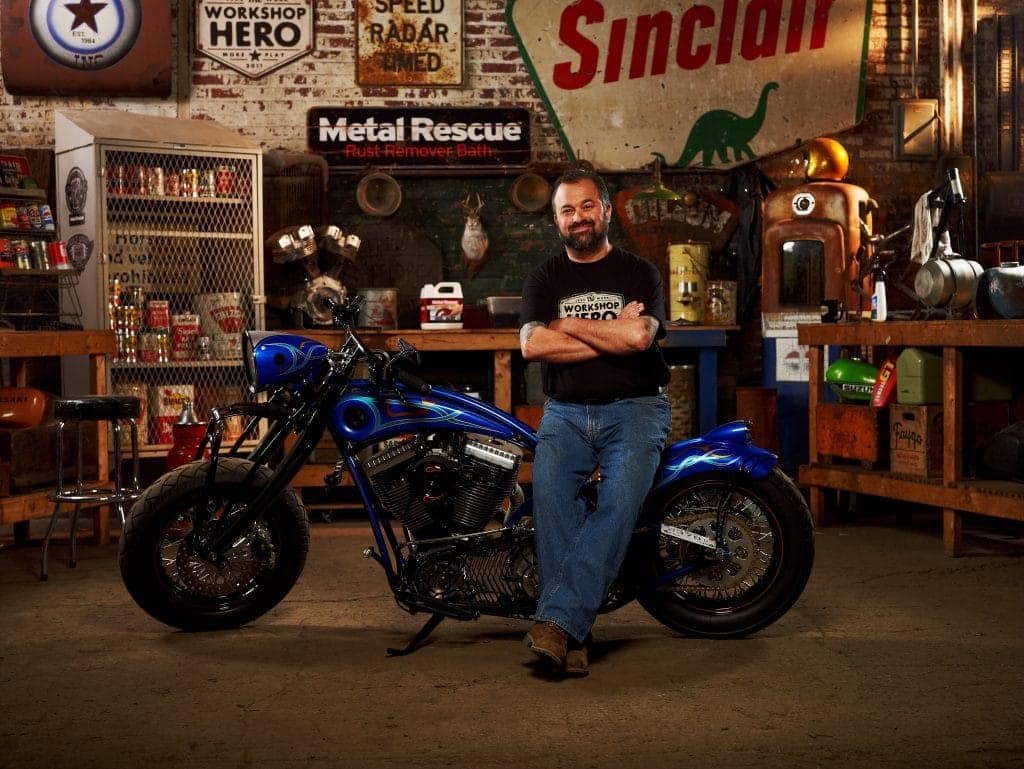 Collecting Career
Fritz's work as an inspector had him covering numerous areas in Iowa. With his work, he managed to keep his hobby alive, collecting firefighting-related items and trinkets. On one occasion, he managed to buy an item worth $15 and turned it into a profitable $460, only then realizing the potential in a professional antique business. In 2002 he quit his job and established the antique collection job called Frank's Finds, based in Savanna, Illinois. He started travelling across the country in search of vintage items, such as toys, signs, and old motorcycles, buying them cheaply to be restored and resold at a higher price. This career led him to eventually join the reality television show "American Pickers".
American Pickers
Frank originally got exposure on television in the History Channel show called "Pawn Stars", which he was bought into as an expert regarding vintage items – the uniqueness of his career then gave television producers the idea for a show which would become "
American Pickers
". The show sees him alongside longtime friend Mike Wolfe as they travel around the US in the act of "picking", which is buying items from personal collections for resale. The items end up either going to Wolfe's business called Antique Archaeology or at Frank's Finds. The duo usually follow leads discovered by their office manager, Danielle Colby.
Win A Chance To pick with me! Go here http://t.co/6PgqVpwkM0 to enter the sweepstakes! #spon #metalrescue pic.twitter.com/Mn1Xy409DN

— Frank Fritz (@FritzPicker) September 16, 2013
Most of the time they find unusual locations during their travels and stop at places that look like they might have things worth buying. They also often return to certain locations more than once, usually finding casual collectors, hoarders, and the occasional person with overwhelmingly large collections. The two have their own specializations, with Wolfe interested in air-cooled Volkswagens, old bicycles including penny-farthings, while Frank looks at gasoline pumps, film posters, and commercial signage. The show proved very popular, the highest rated show on debut that History channel had since "Ice Road Truckers". Their popularity has also allowed them to appear in other shows, such as "NCIS" in which Mike made a cameo.
Personal Life
For his personal life, there were rumors going around that Fritz was gay, due to his chemistry with co-star Mike on screen as well as their friendship. This was later denied as the two mentioned that they are childhood friends, and that Mike is married to a longtime girlfriend. He also has a daughter. When Fritz started his business, he mentioned that he was a bachelor and had no children, so that he could focus on his shop. It was later revealed that he is in a relationship with a lady named Diann, a divorcee who has a daughter from that marriage.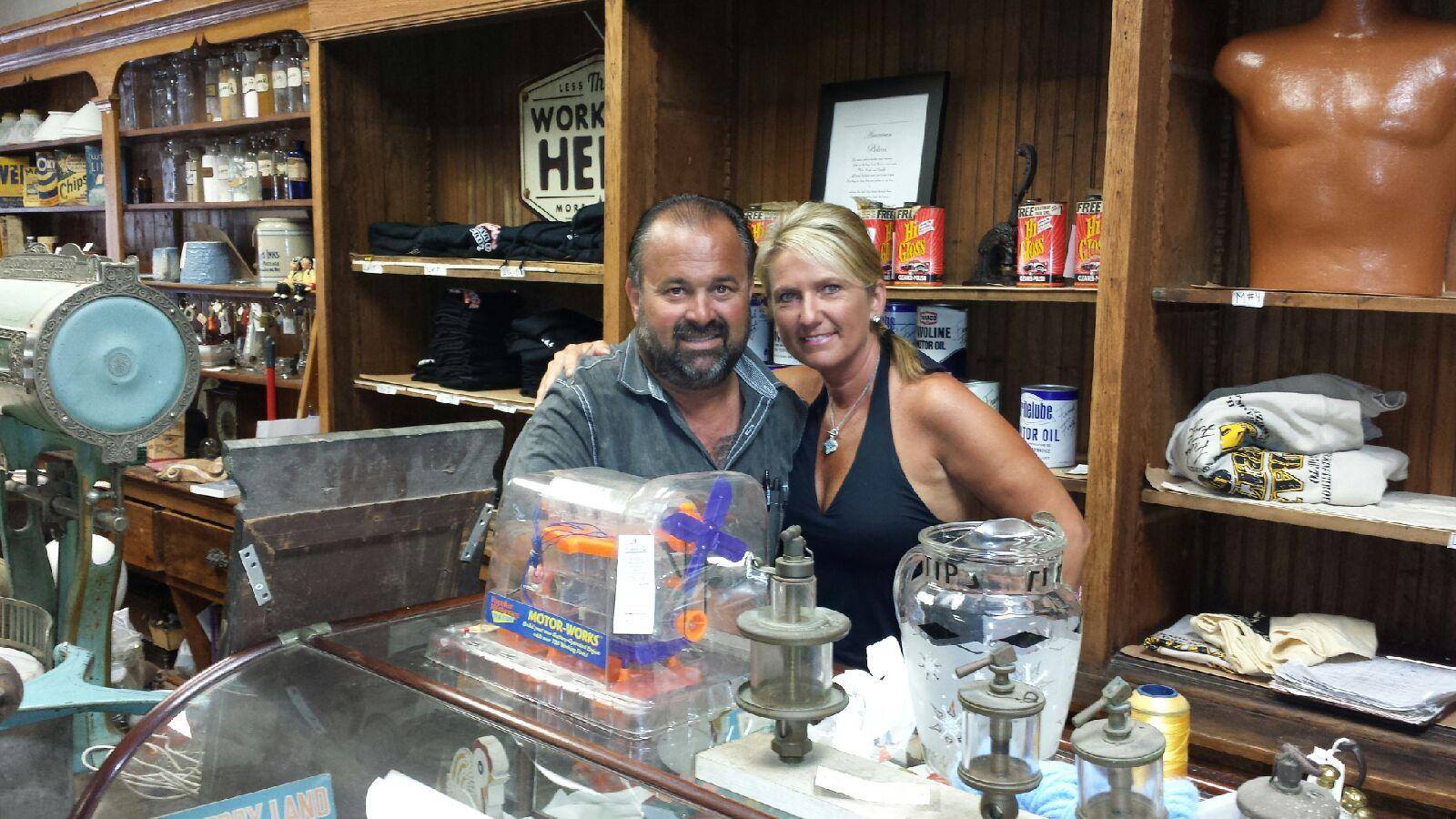 It is also known that Frank has been suffering from Crohn's disease for over three decades; the sickness is in incurable intestinal tract disease, which often gives him abdominal pain and causes him to lose weight. Other symptoms include eye irritation, diarrhea and fever. In 2017, he was arrested on Interstate 80 for driving the wrong way. It was later revealed that he was driving under the influence of alcohol, and with Xanax in his system. He pleaded guilty to operating a vehicle while intoxicated (OWI) which led to a $625 fine along with court costs.
Other Offenses
Frank was put under unsupervised probation for a year, and had to complete treatment along with a substance evaluation program. Another offense he had was for breach of contract with a South Carolina-based customer. According to reports, the customer wanted to buy a polarimeter which was used to measure sugar content in alcohol. He contacted the customer and agreed to sell an antique one for $300 plus shipping; however, the customer never received the item. The case went to court and the customer won $1,000 plus an $80 on default as Frank didn't appear at the hearing.