Geoffrey Arend Wiki Bio, wife Christina Hendricks, wedding, religion
• Geoffrey R. Arend was born in 1978 in Manhattan, New York City and holds American nationality.
• He is best known for his role in "Body of Proof" and "500 Days of Summer".
• He has lent his voice to five video games, including "Red Dead Revolver" and "Grand Theft Auto: San Andreas".
• He is married to Christina Hendricks, a red-haired actress best known for her role in "Mad Men".
• His net worth is estimated to be over $1 million.
Who is Geoffrey Arend?
Geoffrey R. Arend was born in Manhattan, New Your City USA on 28 February 1978, under the zodiac sign of Pisces, and holds American nationality. He is of mixed ethnicity as his father is an American of German and English ancestry, and his mother is originally from Pakistan. He is best known for his acting career, especially for his role in "Body of Proof" TV drama series.
Early life and education
Geoffrey matriculated in 1996 from Fiorello H. LaGuardia High School of Music & Art and Performing Arts, but was never interested in getting a college degree.
Movie career
He started his movie career in the 2001 "Super Troopers" comedy crime story of five Vermont state troopers who are avid pranksters specialized in screwing things up; even today it is thought to be one of his biggest achievements on screen. He then had a couple of small roles in "Bubble Boy" in 2001 and "Garden State" in 2004, before he landed his next notable role as Winston in "The Ringer" in 2005 starring Johnny Knoxville, in this sports comedy movie in which he had to compete in Special Olympics to gather enough money to pay his big debt.
Geoffrey appeared in six more movies before getting his next big role in "500 Days of Summer" in 2009. This comedy romance was a huge success, telling the story of a young man who falls for a woman who doesn't believe in love. It has a 7.7/10 rating on IMDb, and was loved by the audience.
He has had roles in seven more movies, but none of which were important for the progression of his career – the last one he appeared in was "The Angry Birds Movie" in 2016, in which he lent his voice to a daycare teacher.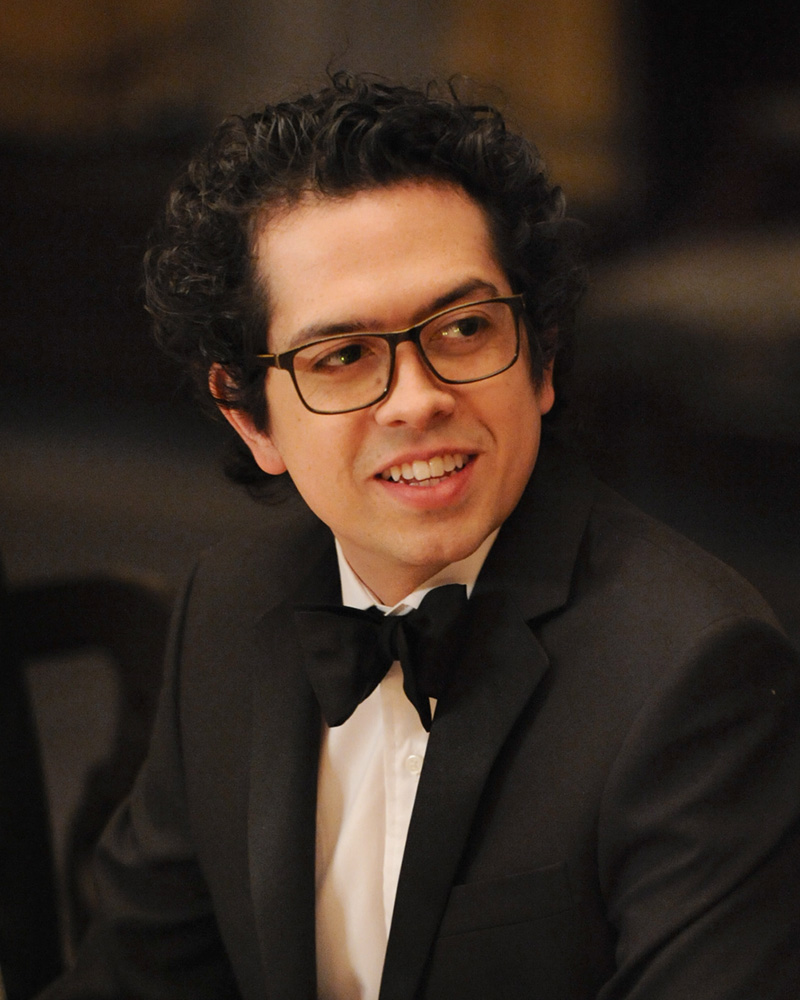 TV Appearances
His career began in 1997 with his role in "Daria" – lending his voice to Charles 'Upchuck' Ruttheimer III in 21 episodes until 2001. He appeared in 12 more TV series for an episode or two before landing a main role in "Trust Me" in 2009. It was a big success. telling the story about the private and professional lives of three employees, Rothman, Green and Moore who work at a Chicago advertising agency.
Geoffrey has appeared in over 10 more TV series, but his only memorable role was in "Body of Proof" shot between 2011 and 2013, alongside Dana Delany who played a medical examiner with her unique approach to solving crimes. The series won two BMI TV Music Awards in 2011 and 2012, and was nominated for two other awards in 2011 and 2014.
Video games
Geoffrey is a big fan of video games, so it is easy to understand that he was thrilled to find out that he was wanted to voice Charles 'Upchuck' Ruttheimer III in "Daria's Inferno" game in 2000, a game based on the TV series in which he already voiced the same character.
It appears that Geoffrey did a good job in this game as he was invited to voice three characters in the 2004 game "Red Dead Revolver". In the same year, he lent his voice to pedestrian in "Grand Theft Auto: San Andreas" – the game which turned out to be one of the most played that year. You can hear his voice in four more games – "The Warriors" released in 2005 in which he voiced Hi Hat, "Neverwinter Nights 2" from 2006, "Manhunt" from 2007, and another very successful game which was released in 2008 – "Grand Theft Auto IV", again voicing a pedestrian as well as an entire crowd of Liberty City.
Personal life
Geoffrey married Christina Hendricks, a red-haired actress best known for her role in "Mad Men", on 11 October 2009. They have no children together, having stated in an interview at the beginning of their marriage how they didn't intend to have any – they do, however, have a cockapoo dog called Zouzou.
Christina explained how she was the one to seduce Geoffrey – they met on the set of "Mad Men" when Geoffrey walked in, and 'had amazing hair and was all disheveled – he was running late and everyone was waiting for him. He just came in with this very high energy'. She got his number from another actor on the set on the same day she met him, and freaked him out when she said that she wanted to have a family with him.
Appearance and net worth
Geoffrey is currently 41 years old, has curly black hair, black eyes and he wears glasses. He is 6ft 3ins (1.91m) tall and weighs around 172lbs (78kgs).
According to authoritative sources, his net worth is estimated to be over $1 million which he has mostly earned from the movies and TV series that he's appeared in, and only a small amount from video games.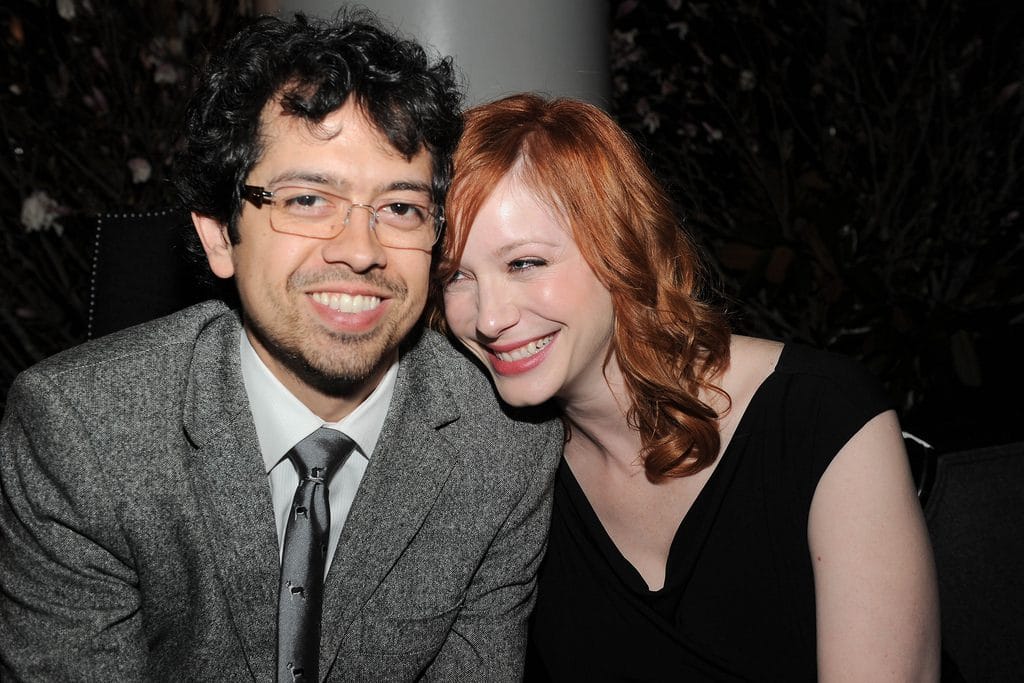 Social media presence
Geoffrey is not very active on his social media accounts – his Instagram account has more than 8,000 followers and you can see all kinds of pictures as Geoffrey is in love with photography and shares his pictures here. However, he has no Facebook page nor a Twitter account.
Trivia
Christina once wanted to go backpacking in India for six months, but Geoffrey told her how he would miss her so much if she was gone for that long, so she decided to do it for only two weeks. She explained in an interview that marriage is all about compromise, and about trying to see things as he is seeing them. She describes herself as a 'yes wife'.