Gina Bellman (aka Sophie Devereaux on Leverage) Wiki Bio, husband
Who is Gina Bellman?
Gina Bellman is a New Zealand-born British actress, who initially reached stardom as Sophie Deveraux in the TV series "Leverage", and also as Jane Christie in the comedy series "Coupling", among other differing roles she has secured so far in her career.
So, do you want to find out more about Gina Bellman, from her childhood years to most recent career endeavors, including her personal life? If yes, then stay with us for a while, as we introduce you to this prominent actress.
Gina Bellman Wiki: Age, Childhood, and Education
Gina Bellman was born on the 10th July 1966 in Auckland, New Zealand; she is Jewish and of Russian and Polish ancestry. Gina's parents settled in New Zealand in the '50s, coming from the UK, but returned to England when Gina turned 11 years of age. She went to Rosh Pinah Primary School, and later to JFS in London.
Career Beginnings and Early Television Work
Gina's career started in the early '80s, with a minor role in the TV series "Into the Labyrinth" in 1982, while two years later she portrayed Trudy in the TV series "Grange Hill", though just for a couple of episodes, she continued her career with television roles, such as in the TV mini-series "Mussolini: The Untold Story" (1985), and later the very popular comedy series "Only Fools and Horses" (1989). In 1989 she played the titular role in the TV mini-series was "Blackeyes".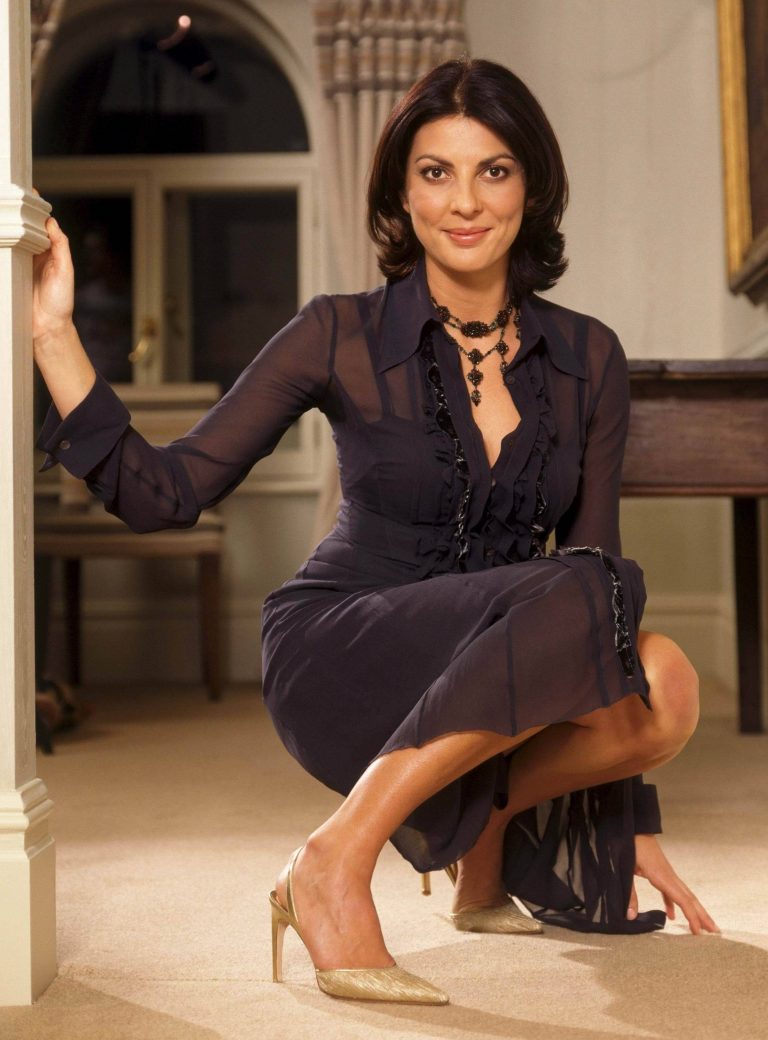 The '90s and Transmission to Film Roles
With the start of the '90s, Gina became more focused on film work – in 1991 she played Helen in the fantasy-drama film "Secret Friends", then portrayed Lisa in the comedy "Leon the Pig Farmer" in 1992, while in 1996 she featured alongside Dolph Lundgren in the action film "Silent Trigger". Before the decade ended, she returned to television in the film "Ted & Ralph" in 1998.
The 2000s, Return to Television and Most Recent Work
The '90s weren't that good for Gina, but the start of the new millennium looked promising; she secured one of the most prominent roles of her career as Jane Christie in the TV comedy series "Coupling" (2000-2004), while in 2005 she appeared in the romantic comedy film "Zerophilia". Gina continued her career with television roles, first the double role as Claire Jackman/Alice in the TV mini-series "Jekyll" in 2007, and then from 2008 to 2012, she was Sophie Deveraux in the TV series "Leverage", which really boosted her standing in the entertainment world. After the end of "Leverage", Gina remained out of the acting world for several years, returning in 2016 with the role of Leila in the drama film "The Have-Nots", then she portrayed Karen in the modern-take on the Wizard of Oz story the series "Emerald City", and as Lady Leonora in the TV comedy series "Henry IX" (2017), both in 2017. Since then, Gina hasn't been active in the industry, as she's chosen to focus more on her family life.
Gina Bellman Net Worth
Since launching her career, Gina has featured in 40 film and TV titles, all of which have contributed to her wealth. So, have you ever wondered how rich Gina Bellman is, as of early 2019? According to authoritative sources, it has been estimated that Bellman's net worth is as high as $3 million, which is quite impressive, don't you think? Undoubtedly, her wealth will become even higher in the upcoming years, assuming that she successfully continues her career.
Gina Bellman Personal Life, Husband, Marriage, Children
What do you know about the personal life of this prominent actress? Well, Gina is a married woman; she married to Zaab Sethna in 2013, whom she met back in 2008, and the two welcomed a daughter named Romy in 2009. Before Sethna, Gina was married to Lucho Brieva for two years, between 2005 and 2007.
Happy Birthday to the love of my life @ZaabSethna pic.twitter.com/KjywhmZnxj

— Gina Bellman (@Ginabellman) March 7, 2018
Gina Bellman Internet Fame
Over the years, Gina has built a decent fan base on social media platforms, especially Twitter, though she can also be found on Facebook. Her official Twitter account has over 60,000 followers, with whom she has shared her thoughts, ideas and opinions, such as her reaction to the recent New Zealand shootings, among numerous other posts.
Gina Bellman Body Measurements
Do you know how tall Gina Bellman is, and how much she weighs? Well, Gina stands at 5ft 7ins, which is equal to 1.7m, while she weighs approximately 120lbs or 54kgs, and her vital statistics are 34-26-36 inches, having kept an hour-glass figure despite her pregnancy. She has dark brown eyes and hair of the same color.