"Graveyard Carz" star Mark Worman's Bio: Daughter Allysa Rose, Wife, Net Worth, Age, Family, Married
Summary
• Mark Worman is an American businessman, reality television personality and the star of the show "Graveyard Carz"
• His net worth is estimated to be over $2 million
• He has a passion for Mopar cars and started his own automotive shop in 1985
• He created the show "Graveyard Carz" and is married, though details of his wife are not public
• His daughter Allyssa is also a reality television star and works in her father's garage
Who is Mark Worman?
Mark Worman was born on 21 August 1962, in Eugene, Oregon USA, and is a businessman as well as a reality television personality, best known for being the star of the television show "Graveyard Carz", which aired from 2012 to 2017. He has also been involved in producing and directorial work.
The Net Worth of Mark Worman
How rich is Mark Worman? As of late-2018, sources estimate a net worth that is over $2 million, earned through a successful career in reality television, and a significant amount thanks to the success of his restoration business. As he continues his career, it is expected that his wealth will also continue to increase.
Early Life and Car Enthusiast Beginnings
Mark grew up with an older sister. He developed a strong interest in Mopar cars at a young age, and spent a lot of his free time reading car magazines, and learning about numerous popular Mopar cars of his time. At the age of 16, he was able to buy his first car, a 1970s Dodge Charger with a Burnt Orange color and a 383 two barrel. However, apart from the cars, he did not have a happy childhood, with his father becoming a victim of cancer when Mark was just 12 years old. He was raised mainly by his mother, but also had a serious health issue though never really talked much about it. He also disliked going to school, and wasn't performing well due to these events that affected him. He dropped out of Springfield Jr. High at ninth grade, and decided to make it out on his own. He started taking jobs, but later decided to complete his high school education by enrolling in a program at Lane Community College.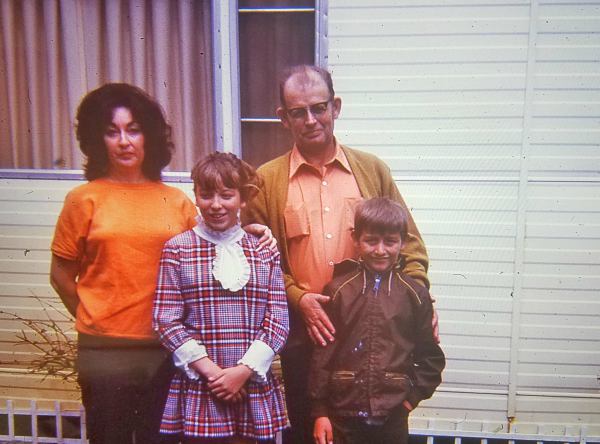 Automotive Business
After completing his studies, Worman returned to his first passion of cars, and became an expert when it comes to restoring old Mopar vehicles, a guru with his skill nearly unmatched. He worked in local garages in Springfield, slowly building his reputation, starting out as a pump jockey before becoming a mechanic. He also worked his way into managerial positions, then in 1985 established his own automotive shop, called Welby's Car Care Centre which started out with only three bays, but grew quickly, and it earned him a significant amount of money.
Installing the @OfficialMOPAR 426 Hemi in the #LittleDeadWagon just days before @SEMASHOW watch the build this season on @graveyardcarz only on @Velocity & @MTondemand pic.twitter.com/lS4GOxbhdt

— Mark Worman (@GYC_Mark) November 9, 2018
Eventually he intended to make a show about his restoration business. Similar television shows had found success, thanks to focusing on restoration and various other automotive work which gave him confidence to move forward with his plans. He established The Division Productions, which would become the production unit of his reality show. The company talked to the network Velocity, and a deal was set so that Division could retain creative control, but still take advice from the Velocity team before episodes were aired on the network.
Graveyard Carz
The show Mark created was entitled "Graveyard Carz", and is filmed on location in Springfield, Oregon, with his shop and team focusing on restoring 1960s and '70s Mopar muscle cars. The show has been running for six seasons, and features a regular cast of automotive experts, including himself alongside Daren Kirkpaatrick, Josh Rose, and Royal Yoakum. They also had recurring cast member Holly Chedester, who appeared during the second and third seasons. During the fifth season of the show, his daughter Allysa Rose became a regular cast member, and new cast members were introduced as required.
Each 13 episode season of the show takes around 100 days of continuous shooting. The entire cast are actual automotive technicians, and due to the length required to build a car, episodes are filmed in parallel while they work. Each episode doesn't typically have a car to reveal, but has smaller sub-assembly builds needed on a car. There are usually comedy segments in the show as well, and the crew do their best to film real reactions and capture unscripted pranks.
Later Projects
During the sixth season of the show, "Graveyard Carz" went through a revamp, introducing a new format, graphics, and logo. They also returned to focus on the cars and the builds in efforts to attract viewers back to the show. Viewership dropped significantly after the show started focusing on the cast as well as their daily activities instead of the actual cars. One of the most significant restorations made in the show was a 1971 Plymouth Cuda, which was wrecked after the driver lost control. It took a total of six seasons to complete the Cuda, with each season focusing on an specific aspect of restoration. Many did not believe that it was possible to restore the car, but Mark proved them wrong.
Personal Life
For his personal life, it is known that Worman is married though he doesn't share any details about his marriage or his wife. However, his daughter Allyssa has become a reality television star as well, thanks to working in her father's garage. They have a good relationship on and off camera. The only details that have been shared about his wife is a picture shared by his daughter on social media, confirming that he is indeed married. Allyssa mentioned that her father is a very conservative and private person despite the show.