Has the war ended on Twitter for Josh Peck and Drake Bell making them forever "brothas"? His Wiki: net worth, lyrics, house, wedding, concert
• Jared Drake Bell was born in 1986 in Newport Beach, California USA
• He is a musician, actor, and voice actor, known for roles in Nickelodeon series, the Fairly Odd Parents movie trilogy, and voicing Spider-Man in Ultimate Spider-Man
• His net worth is estimated to be over $400,000
• He has released several music albums, and starred in Merry Christmas, Drake & Josh
• In 2017, there was a public feud between him and his former co-star and best friend Josh Peck, but the two have since amicably reconciled
Who is Drake Bell?
Jared Drake Bell was born on 27 June 1986, in Newport Beach, California USA, and is a musician, actor, and voice actor, probably best known for his starring roles in Nickelodeon series such as "The Amanda Show" and "Drake & Josh". He also starred in "The Fairly Odd Parents" movie trilogy, and voiced Spider-Man in the animated show "Ultimate Spider-Man" on Disney XD. Aside from acting, he's also released music under his name.
The Net Worth of Drake Bell
How rich is Drake Bell? As of early-2019, sources inform us of a net worth that is over $400,000, earned largely through a successful career in acting. His steady music releases have also earned him income, and as he continues his endeavors, it is expected that his wealth will also continue to increase.
Early Life and Career Beginnings
Drake is of Swedish, English and Scottish descent, and grew up with four siblings, three of whom were brothers. At the age of five, his parents divorced and he grew up in Orange County. His mother was actually a professional billiards player. During his youth, he developed a love for skate-boarding and punk rock, which would become an influence on his musical leanings later on.
As a child, he was encouraged by his father to foray into sports, and he tried to do so but didn't find any success, and instead found a talent for public speaking and impersonating people he'd watch on television. He began his career doing commercials, before making his first television show appearance in an episode of "Home Improvement". This continued with small roles in "Jerry Maguire" and "Seinfeld."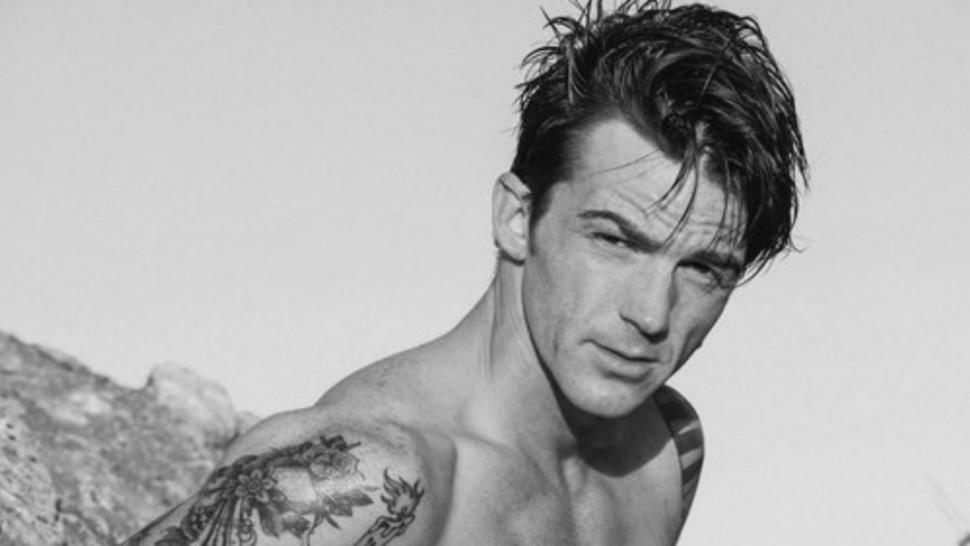 The Amanda Show and Drake & Josh
In 2000, Bell was nominated for a Young Artist Award for his role in the television movie "The Jack Bull" and the starred the following year in "Chasing Destiny". During this time, he had become a regular performance in "The Amanda Show" which continued until its cancellation in 2002. The following year, he was cast alongside his real life best friend and former "Amanda Show" co-star Josh Peck, in the series "Drake & Josh". The show would earn them a huge amount of popularity, leading to several Nickelodeon Kids' Choice Awards. While working on the show, he was also involved in other projects, including the film "Yours, Mine and Ours" as well as his musical debut album called "Telegraph".
Some of his songs were featured in "Drake & Josh", as well as in "Yours, Mine and Ours". In 2006, he signed with Universal Motown, then worked on a second album entitled "It's Only Time", which reached the 81st spot of the Billboard Top 200, but found more success in Mexico than in the US. He produced the theme song for the show "iCarly", which starred Miranda Cosgrove, before working on the film "Merry Christmas, Drake & Josh", while concurrently performing in concerts, while working on other acting projects.
Recent Projects
In 2010, Drake starred as Timmy Turner in a live action adaptation of "The Fairly Odd Parents", and would reprise his role in two more films. He also worked on an EP entitled "A Reminder", which caused a lot of controversy due to disputes between him and the producer of the project. He was then involved in the animated series "Ultimate Spider-Man", and also voiced Spider-Man in a few video games. In 2013, he participated in the first season of the reality celebrity diving competition series "Splash".
He released his third album – "Ready Steady Go!" – the following year, which was marketed as a time machine going back to the 1940s and '50s; the album was recorded live, and made waves in Mexico, peaking in 182nd spot of the Billboard 200. After a few films, he then appeared in a documentary about the genre rockabilly, which he promoted at the time.
Personal Life
For his personal life, not much is known about Bell's romantic relationships, if any, as he likes to keep that aspect of his life away from the public. He is a supporter of the Thirst Project, which aims to address the issue of clean water through education. It is known that he is a survivor of a car accident that left him with severe injuries which required him to have more than 70 facial stitches. According to reports, a car crashed into him on a highway while stopped at a red light; apparently the driver of the other vehicle fell asleep at the wheel.
Bell was also arrested in 2015 for driving under the influence, and was released on a $20,000 bond. He was found guilty and sentenced to four days in jail as well as four years' probation, but only served one day in jail and was released on a good behavior bond. His music has been described as heavily influenced by acts of the past. Some of his inspirations include The Beatles, The Beach Boys, Oasis, The Rolling Stones, Led Zeppelin and Elvis Presley.
Estaré en minutos con @paolarojas por las estrellas #AlAireConPaola pic.twitter.com/AE6Dh7fBpU

— Drake Bell (@DrakeBell) January 23, 2019
Drake & Josh Fight
In 2017, people started speculating on the relationship between real life best friends Drake and Josh, during Josh's wedding to which Drake was not invited. Pictures surfaced online leading Drake to react negatively on Twitter. This event caused a lot of backlash on Peck's end from fans who wished that he had invited Bell to the wedding. The two later made amends and have appeared online as well as on television to explain that it was more of a brotherly fight, with things now on the mend. Since then, Drake has appeared as a guest in one of Josh's projects entitled "Grandfathered".