Hoda Kotb husband Joel Schiffman Wiki, Net Worth, First Wife, Children
• Joel Schiffman is the vice president and director of Financial Institutions group Janus Capital Group.
• He graduated from the University of California with a Bachelor's Degree in Economics and the University of Pennsylvania's Wharton School with a certification in Investment Management Analysis.
• He has a daughter named Kyle from a previous marriage.
• He is in a relationship with famous broadcast journalist Hoda Kotb and they adopted a baby girl in 2017.
• His net worth is estimated at $15 million.
Who is Joel Schiffman?
Joel Schiffman came to prominence in 2015, when it was announced that he was in a relationship with famous broadcast journalist Hoda Kotb. Although he isn't as popular as Hoda, Joel is as successful as his love partner, in his own field; Joel is vice president and director of Financial Institutions group Janus Capital Group, headquartered in New York.
So, do you want to find out more about Joel Schiffman, from his childhood to most recent career endeavors, and his personal life as well? If yes then stay with us for a while as we are about to share with you, the most interesting details about Joel.
Joel Schiffman Wiki: Age, Early Life, and Education
Joel Schiffman was born on the 21st March 1958, in the USA; he hasn't revealed much of his childhood, in fact, all the major details remain unknown, including the names and vocations of his parents and if he has any siblings or not. Upon finishing high school, Joel enrolled at the University of California, from which he graduated in 1981 with a Bachelor's Degree in Economics. After that he continued his education at the University of Pennsylvania's Wharton School, from which he received a certification in Investment Management Analysis.
Career Beginnings
Joel's career started in 1987 when he joined Kidder Peabody as their Senior Vice President, serving the next seven years in this position before moving to Smith Barney in Denver, Colorado, where he assumed the position of director of the Consulting Group. Nine years later, he left this company to join Trail Ridge Capital LLC, also headquartered in Denver, however, this didn't last long as he left in September 2005 to join Reed, Connor & Birdwell as Senior Vice President for Business Development and Client Services, a position he held until 2008.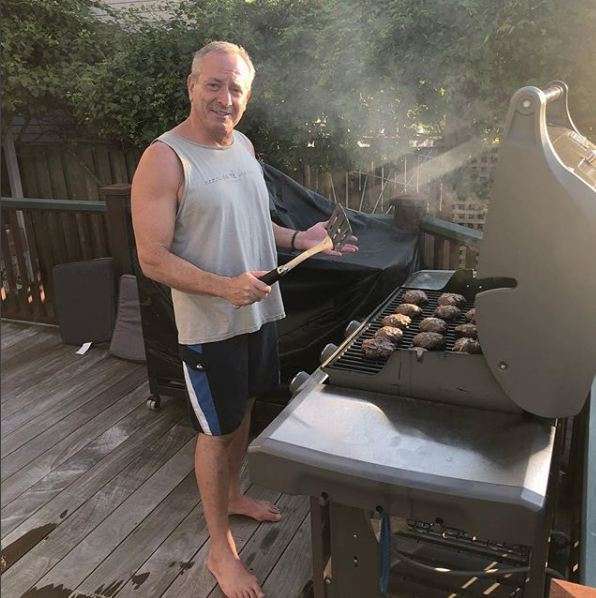 Rise to Prominence
Gradually Joel was becoming more successful, and it was in 2008 that he joined another finance company – Lord, Abbett & Co. LLC – as the Director of Retirement Platform Relationships, then in 2013 he became the Senior Relationship Manager, National Accounts, for Columbia Management in the Greater New York City Area. During the next few years, he achieved prominence, but not because of his accomplishments in business, rather in personal life, as he started dating Hoda Kotb. Nevertheless, his career continued to improve, and in 2015 he joined Janus Henderson Investors US as vice president and director of financial institutions.
Joel Schiffman Net Worth
Since launching his career, Joel has held a number of important positions in various companies, which have steadily increased his wealth. So, have you ever wondered how rich Joel Schiffman is, as of early 2019? According to authoritative sources, it has been estimated that Schiffman's net worth is as high as $15 million, which is quite impressive don't you think?
Joel Schiffman Personal Life, Marriage, First Wife, Daughter
Joel hasn't been very open when it comes to sharing details about his personal life, but we have managed to discover some interesting facts about him. Before his relationship with Hoda, Joel was a married man; he hasn't shared details of his failed marriage, including the name of his wife, but we know that he has a daughter named Kyle from this relationship, who is now a law student.
Relationship with Hoda Kotb
Hoda and Joel met back in 2013 at a Wall Street event and started a romance not long afterwards, but held it in secret until 2015, when Hoda announced that she and Joel had been together for the past two years. Although they have been together for several years, they aren't thinking about marriage for now. In 2017 they adopted a baby girl, who they named Haley Joy Kotb.
Joel Schiffman Girlfriend, Hoda Kotb
Now that we have covered all there is to know about Joel, let's share some information about Hoda Kotb. Hoda was born on the 9th August 1964, in Norman, Oklahoma USA, and is a journalist, news anchor, television host and author, best known to the world for her extensive work for NBC News, appearing in such shows as "Dateline NBC" and "Today" as a correspondent and co-anchor.
Hoda is the daughter of Abdel Kader Kotb and his wife Sameha, and is of Egyptian ancestry, and has a sister Hala and brother named Adel. Throughout her childhood, Hoda and the family moved a lot, living in Morgantown, West Virginia, but also spending a year in Egypt and Nigeria as well. She matriculated from Fort Hunt High School in 1982, and then enrolled at Virginia Tech, from which she obtained a Bachelor of Arts degree in broadcast journalism.
Her career started in 1986 when she joined WXVT in Greenville, Mississippi, while in 1998 she became a part of the NBC News as a National correspondent. Since then she has appeared in a number of shows as guest and host as well, including "Today", "Dateline NBC", and others.