How much is Conchata Ferrell worth today? Net worth, Wiki Bio, weight loss,
• Conchata Galen Ferrell was born in Loudendale, West Virginia, USA in 1943 and holds American nationality
• She studied at West Virginia University and Marshall University, graduating with a degree in social studies and education
• Conchata has appeared in numerous movies and TV series, most notably "Two and a Half Men" between 2003 and 2015
• Conchata is married to Arnie Anderson and they have a daughter together; she also has two stepdaughters
• Her net worth is estimated to be around $7 million
Who is Conchata Ferrell?
Conchata Galen Ferell was born in Loudendale, West Virginia USA on 28 March 1943, so under the zodiac sign of Aries and holding American nationality, but is of English, Scottish, German and Irish descent. She is best known for her acting career, especially for her role in the "Two and a Half Men" TV series.
Early life and education
Soon after she was born to parentsLuther Martin Ferell and Mescal Loraine, the family moved to Charleston in West Virginia where she was raised, before they moved again, this time to Circleville, Ohio. She studied at West Virginia University for two years but because she wasn't really dedicated to it, dropped out and worked a couple of jobs before enrolling at Marshall University, and eventually graduating with a degree in social studies and education.
Career
Conchata started performing in 1969 at her university, in a comedy and musical show, then continued to appear on theatre stages as a member of the Circle Repertory Company. She was in the Broadway cast of "The Hot L Baltimore", and then in the off-Broadway play "The Sea Horse", for which she won three awards – Drama Desk, Obie and Theatre World's Best Actress Awards.
For her earlier work, Conchata is probably best known for her starring in the film "Heartland" in 1979, and as well for her role of a tough-talking owner in "Mystic Pizza" coming-of-age film in alongside Julia Roberts. She was nominated for a Primetime Emmy Award for her role in "L.A. Law" in 1992 but didn't manage to win it.
In the years after, she appeared in numerous movies and TV series, out of which the most notable were her appearance in an episode of "Friends" TV series in 1999, and her role in "Erin Brockovich" for which Julia Roberts won an Academy Award for Best Actress.
All of her previous work led her to the role of Berta, a housekeeper in "Two and a Half Men", which she played for a total of 212 episodes shot from 2003 to 2015. For this role, she was nominated two more times for a Primetime Emmy Award for Outstanding Supporting Actress in a Comedy Series but didn't manage to win either of them – in 2005, she lost to an actress from "Everybody Loves Raymond" and in 2007 to an actor from "My Name is Earl".
Conchata played her last role in "The Ranch" TV series in 2017, after which she retired from acting.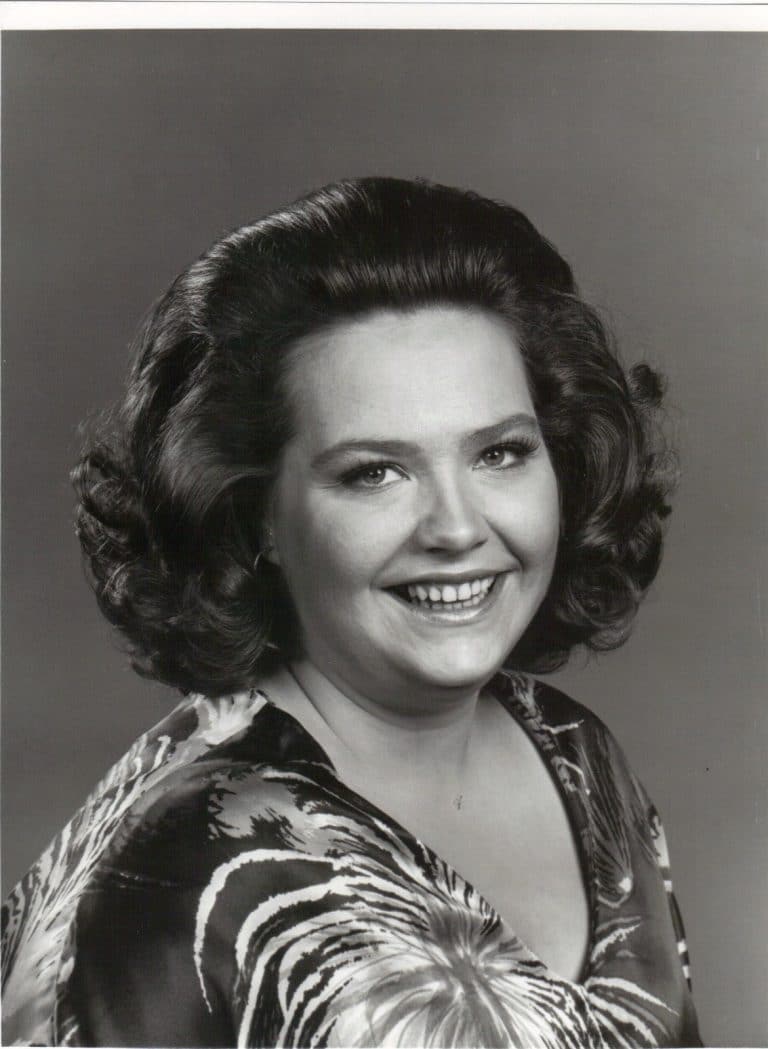 Two and a Half Men
"Two and a Half Men" is an American TV sitcom counting 12 seasons, which was aired on CBS from 2003 to 2015. The original cast included Charlie Sheen, Jon Cryer, Angus T. Jones and Conchata Ferrell, and Conchata wasn't supposed to continue in the show, but after the writers saw the impact she could have on the series, they decided to keep her for good.
The story follows Charlie Harper (Sheen), his brother Alan (Jon) and his troublesome son Jake (Angus) who live together in Charlie's house in Malibu, after Alan goes through a divorce – Conchata had the role of Charlie's housekeeper called Berta. In 2010, it was decided to end the production for the rest of the eight seasons because they had problems with Charlie Sheen who had entered drug rehabilitation after insulting Chuck Lorre, the series' creator and executive producer. Charlie was fired, and Ashton Kutcher hired to replace him – he buys Charlie's house after his death, and keeps on living there with Alan, Jake and Berta.
Personal life
Conchata married the love of her life – Arnie Anderson – in 1986. He is a well-known animator famous for his movie called "Pahappahooey" which came out in 1999. The couple has a daughter named Samantha who was born in 1982, while Arnie has two daughters from his first marriage, born in 1976 and 1979 – Arnie and Conchata are currently living in Hollywood.
Appearance and net worth
Conchata is now 75 years old – she has long red hair, blue eyes, wears glasses and is 5ft 3ins (1.6m) tall, but her weight is unknown and she avoids talking about it, except admitting to being overweight and trying (successfully) to lose weight.
According to authoritative sources, her net worth is estimated to be around $7 million, while she has earned the most from her role of Berta in "Two and a Half Men".
Social media presence
Conchata is a rather old-fashioned person, and therefore doesn't have any accounts on social media platforms – there are some fan based accounts on Instagram and Twitter, but nothing worth checking out as they don't publish or upload anything.
Trivia
Conchata loves playing video games, especially role playing games, and she is a writer of children's poetry.