Is Andrew Hussie's Homestuck Over? His Bio, Net Worth, interview, Artwork, Books, Quotes
• Andrew Hussie is an artist and author known for creating "MS Paint Adventures" and "Homestuck"
• His net worth is estimated to be over $1 million
• "MS Paint Adventures" is a collection of web comics, videos, and books
• "Homestuck" is his most popular work on the website, and has gained a large fan community
• Andrew has also authored books and created video games such as "Hiveswap", and has an online presence through social media
Who is Andrew Hussie?
Andrew Hussie was born on 25 August 1978 or '79, in Massachusetts, USA, and is an artist as well as an author, best known for being the creator of "MS Paint Adventures". It is a collection of web comics, videos and books, including one of his most popular works entitled "Homestuck".
The Wealth of Andrew Hussie
How rich is Andrew Hussie? As of late-2018, sources inform us of a net worth that is over $1 million, earned largely through a successful career as an artist. His written work has also helped in building his wealth, and as he continues his endeavors, it is expected that his wealth will also continue to increase.
MS Paint Adventures
There is almost no information available about Andrew's childhood and family. He lived his life out of the spotlight, and only came to attention in 2007 when he launched the website called MS Paint Adventures (MSPA). His site would become the longest collection of comics on the internet, having over 10,000 pages as a result of frequent updates of its series. The comics were meant as a parody to interactive fiction games, and the actions of the characters were driven by suggestions made by fans in an official forum. Later on, however, he removed suggestions due to the growing size of his fan base, and his desire to tell a more coherent story.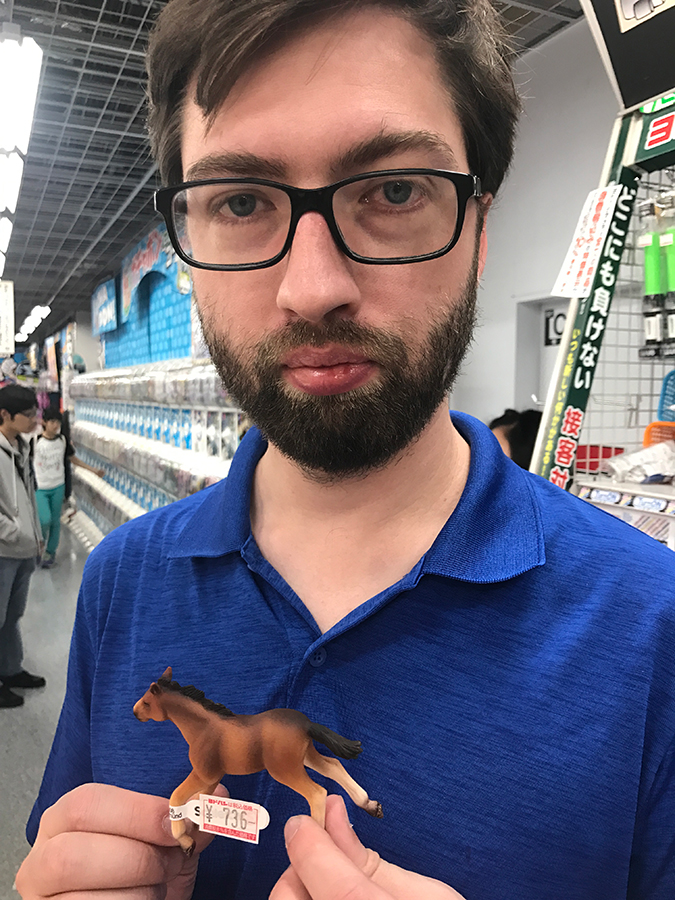 Most of the comics drew inspiration from video games, and usually referenced current internet culture. While the website started out using MS Paint, Andrew later switched to Adobe Photoshop to make the storytelling more feasible. From simple static images, the comics also improved and became animated, with the captions set to original music. One of his most successful endeavors on the site is the creation of the adventure "Homestuck", which has given rise to a large fan community.
Homestuck
"Homestuck" is the fourth overall web comic published on MS Paint Adventures, and follows the story of four teenagers who unknowingly bring about the end of the world due to their installation of an upcoming computer game. The comic is a combination of animated GIFs, instant message logs, animations, games and static images, and has gained a lot of praise for its length, spanning 8000 pages and 800,000 words. It also has a complex plot which has gained a lot of attention throughout its run.
Happy birthday to Homestuck! Also, statistically, 1/365th of the world's population.

— andrewhussie (@andrewhussie) April 13, 2014
The comic has gained a huge following, and even its own subculture with merchandise of "Homestuck" gaining Hussie considerably in terms of his finances. He's created music albums too, and even tried his hand at creating a video game through efforts on Kickstarter. It set the record for the most successful comics-related Kickstarter campaign, raising more than $2.4 million overall. The fan community is measured in the millions, and even today millions of visitors still come to the website for updates. The comic has been compared to "Ulysses" due to the complexity and length of the story – after numerous hiatuses over the years, the final chapter was released in 2016 as a nine minute long animated short, seven years after "Homestuck" began.
Other Projects
Aside from his webcomic work, Andrew has also authored numerous books, including "Problem Sleuth" series of five volumes. He also collaborated with TopatoCO and Viz Media to create physical prints of "Homestuck". During the run of his most popular comic, he also launched the side story called "Sweet Bro and Hella Jeff", which would gain a physical version as well.
His video game project for "Homestuck" was named "Hiveswap", and was developed by What Pumpkin Games. The game was officially released in 2017, and there is an intention to create another game called "Hauntswitch", though development details have not yet been shared. Aside from this, he also worked on the video game "Namco High". Andrew is a big fan of animation and video creation, and is noted to have created numerous parody videos of "Star Trek: The Next Generation" in collaboration with Jan Ven dem Hemel. He also made a video series entitled "Barty's Brew-Ha-Ha", which is about an eccentric Bigfoot researcher.
Personal Life and Social Media
For his personal life, not much is known about Hussie's romantic relationships, if any. Despite his personal popularity and that of his work, there are no public details about his private life, managing to keep such details secret. This includes his exact age but it has been shared that he lives in Western Massachusetts. He is also a computer science graduate, having completed his degree from Temple University. Aside from his online and written work, he is a part of the company called What Pumpkin LLC, and serves as a managing member there.
Similar to numerous internet personalities, he has an online presence through social media, with accounts on websites such as Facebook, Twitter and Instagram. He does not have a huge followership as expected, and this is because he rarely updates any of his accounts – his Instagram account only has three pictures and his Facebook account has not been updated since 2014. His Twitter account is the most active among the three though it still usually takes months in between posts, most of which are promotions of some of his recent projects, including the physical copies of "Homestuck". He does make appearances in interviews with online publications, talking about his achievements and the work that has gone into the completion of "Homestuck".