James Allen McCune (The Walking Dead) – Wiki Bio, dating, boyfriend, age
• James Allen McCune is an actor, producer, and web-series star.
• He was born in Atlanta, Georgia in 1990, the youngest of three children.
• He is best known for his roles in "The Walking Dead", "Shameless", and "Blair Witch"
• He is in a long-term relationship with Mimi Torres
• He stands at 5ft 11ins tall, weighs 182lbs, and has blue eyes and brown hair.
Who is James Allen McCune?
James Allen McCune is an actor, and has recently come to prominence playing Jimmy in the TV series "The Walking Dead", and also as Matty Baker in the TV series "Shameless", among many other differing acting engagements. In addition to his work as an actor, James is also a producer, and has worked on the short web-series "Sugar Pine 7", alongside Steven Suptic.
So, do you want to find out more about this rising actor, from his childhood years to most recent career endeavors, including his personal life as well? If yes, then stay with us for a while as we introduce you to James Allen McCune.
James Allen McCune Wiki: Age, Childhood, and Education
James Allen McCune was born on the 18th June 1990, in Atlanta, Georgia USA, the youngest of three children, and the only son born to Charlotte and Loren McCune. He has two older sisters, but unfortunately, no further information is available about them. When it comes to his education, James finished high school but didn't continue his education, since he became focused on his budding acting career.
Career Beginnings
From an early age, James became interested in acting, beginning while in high school when he became a part of the high school's drama club Echostage, featuring in a number of plays and musicals. and after matriculation, he started pursuing acting as a profession. He was Roger in the play "Rent", performed at the Fabrefaction Theatre in 2010, and then started auditioning for screen roles, debuting in 2011 in the role of Jimmy in the highly-appraised TV sci-fi horror drama series "The Walking Dead". He remained in the show until 2012, appearing in 11 episodes, which made him quite popular, not only with the public but casting directors too, so he continued his career with such roles as Thorton Tate in the television film "Hail Mary", then as Craig in the action drama film "Snitch" (2013), starring Dwayne Johnson, Susan Sarandon, and Jon Bernthal, which marked his big screen debut. The same year he featured in the comedy crime-drama film "Only in L.A.", with Jus Riddick, Haley Strode, and Paul Elia in the lead roles.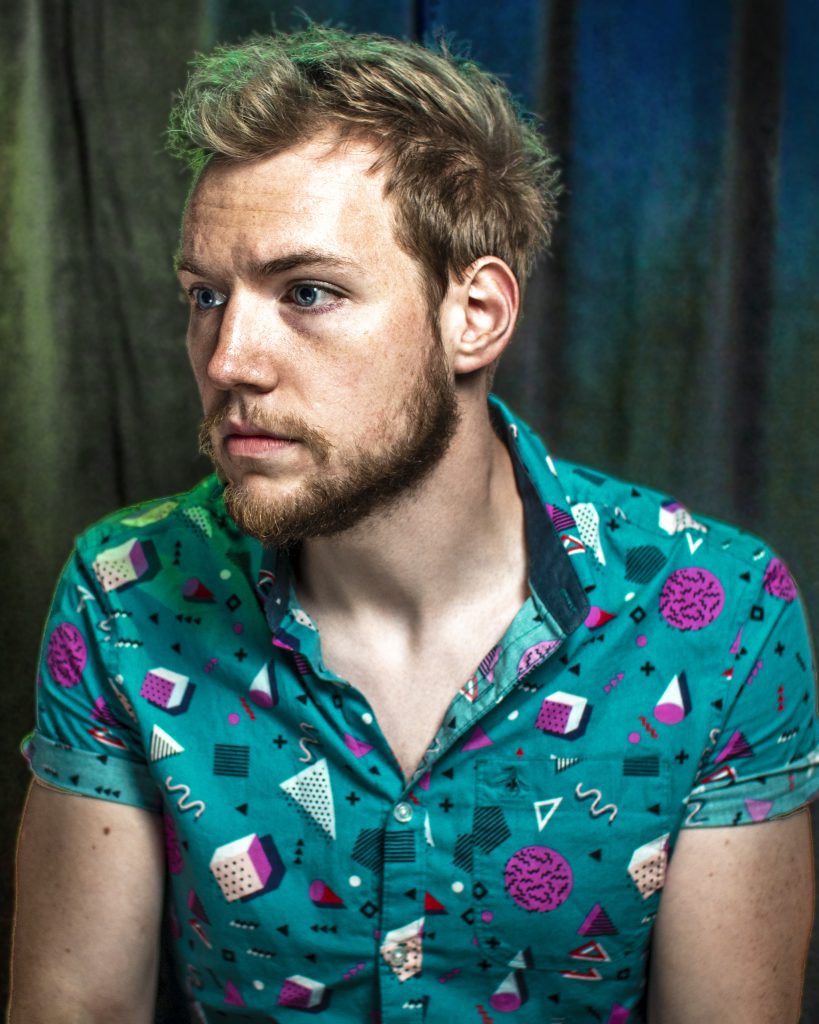 Rise to Prominence
Gradually, James was becoming more popular, and it was in 2014 that he secured one of his most prominent roles to date, as Matty Baker in the TV comedy-drama series "Shameless", while in 2016 he was the star of the horror film "Blair Witch", which considerably boosted his career, and since then he has been the star of the web-series "Sugar Pine 7" next to Steven Suptic, Clayton James Clyne-Brisson and James DeAngelis. James is also a producer on the show and is also working as a producer on "The Gus & Eddy Podcast".
James Allen McCune Net Worth
Since launching his career, James has become a successful actor, always looking to improve and broaden his horizons. His hard work and dedication have contributed to his wealth and no doubt that he will continue in the same rhythm. So, have you ever wondered how rich James Allen McCune is, as of early 2019? According to authoritative sources, it has been estimated that McCune's net worth is as high as $850,000, which is quite decent, don't you agree? Undoubtedly, his wealth will become even higher in the upcoming years, assuming he successfully continues his career.
James Allen McCune Personal Life, Dating, Girlfriend
What do you know about James' personal life, is he single, or is he dating someone? Well, the actor hasn't been very open about his personal endeavors, but we have still managed to discover some interesting details about this actor. James is in a long-term relationship with Mimi Torres, a voice-over actress; the two have been together for four years.
James Allen McCune Internet Fame
Over the years, James has built a decent fan base on social media platforms, especially Twitter and Instagram. His official Twitter account has over 30,000 followers, with whom he has shared details from his personal life, such as time spent with his girlfriend, among many other posts. You can find James on Instagram as well, on which he has around 25,000 followers. So, if you aren't already a fan of this prominent actor, then this is a perfect opportunity for you to become one, just skip over to his official pages and see what he is up to next.
Nice day. @Mimi_Can_Voice https://t.co/d6fSbdZr9O pic.twitter.com/JKwchc8PLg

— James Allen McCune (@JAllenMc) February 24, 2019
James Allen McCune Height, Weight, and Body Measurements
Do you know how tall James McCune is, and how much he weighs? Well, James stands at 5ft 11ins, which is equal to 1.8m, while he weighs around 182lbs or 83kg. His eyes are blue and he has brown hair. Unfortunately, his exact vital statistics are unknown at the moment.