Jaymee Sire Wiki Bio, body, boyfriend, married, wedding, husband, salary
• Jaymee Sire is a popular US TV personality, sportscaster, and blogger
• She worked for ESPN from 2013 to 2017 and has since then appeared in shows such as "Beat Bobby Flay" and "The Kitchen"
• She graduated from Edward R. Murrow School of Communications at Washington State University
• Her net worth is estimated at around $1.5 million
• She stands at 5ft 4ins, weighs approximately 127lbs, and her vital statistics are 33-24-34 inches
Who is Jaymee Sire?
From sports to food, Jaymee has made a transition in her career following her dismissal from the ESPN Network, where she became a noted television host, sportscaster, and blogger as well. She worked for ESPN from 2013 to 2017, when she joined the Food Network, and since then has appeared in such shows as "Beat Bobby Flay", and "The Kitchen".
So, do you want to find out more about this prominent TV personality, from her childhood years to most recent career endeavors? If yes, then stay with us for a while, as we introduce you to Jaymee Sire.
Jaymee Sire Wiki: Age, Childhood, and Education
Jaymee Sire was born on the 25th August 1980, in Great Falls, Montana USA, the daughter of Wendy and Dennis Sire, and after high school she enrolled at Edward R. Murrow School of Communications at Washington State University. During her time at the university, she was a reporter and news anchor for WSU Cable 8.
Career Beginnings
Jaymee's career really started in 2002, when she became a part of the CBS affiliate KRTV, headquartered in her hometown of Great Falls. She assumed the position of a news and sports anchor/reporter, and held the position for the next three years when she moved to San Diego to join another CBS affiliate – KFMB-TV. She was a sideline reporter for the National Football League (NFL) team the San Diego Chargers pre-season broadcasts for a year, and continued with sports broadcast before she joined Comcast SportsNet. Thanks to her hard work, she was slowly improving her career, and while a part of Comcast SportsNet, contributed to such shows as "SportsNet Central",among others, and covered stories on the San Francisco Giants, Golden State Warriors, and other franchises from the San Francisco Bay area.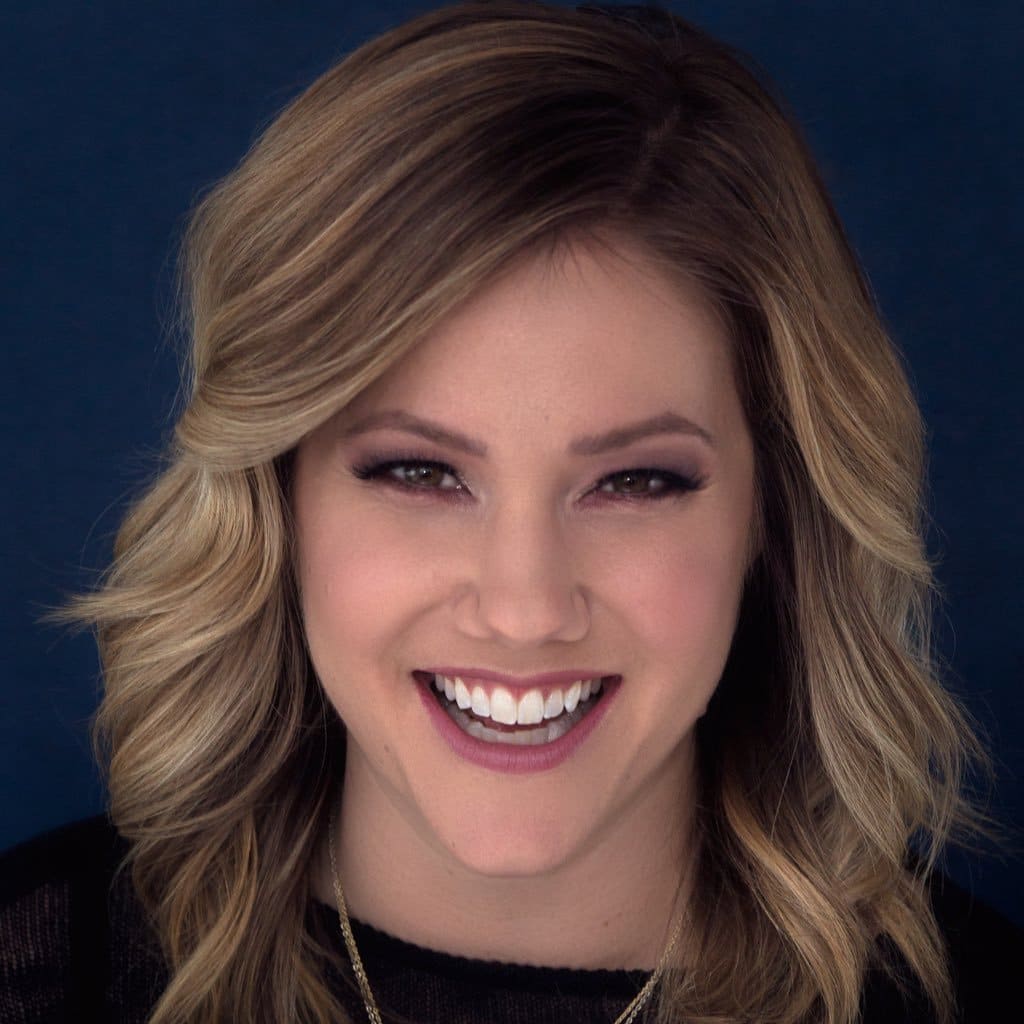 Rise to Prominence
Gradually, Jaymee was becoming more popular and it was in 2013 that she was recruited by ESPN, making her debut on the 11th April 2013 hosting the show "Highlight Express", which is now canceled, then continuing with "SportsCenter", featuring in 16 episodes during her stint at ESPN. Also, she was one of the instrumental parts in launching the "SportsCenter: AM", which is the morning version of the highly-appraised show. She remained at ESPN until April 2017, and before her dismissal, she also contributed to "NFL Live", "Fantasy Football Now", and College Football Life", while she also serving as a sideline reporter during the College World Series in 2014. Unfortunately, Jaymee couldn't keep her job alongside other 100 employees who were laid off by ESPN in 2017.
Nevertheless, this turned out to be a great thing for Jaymee, as she soon found a new engagement, joining the Food Network just a month later.
Food Network
A self-proclaimed foodie, Jaymee  joined the Food Network soon after being fired by ESPN, and since then has become one of the renowned faces on the network, appearing in such shows as "Beat Bobby Flay", and "Food Network Stark", and has also been named as the new floor reporter in the show "Iron Chef Showdown".
Jaymee Sire's Net Worth
Since launching her career, Jaymee has become quite popular as a television host and reporter, which has steadily contributed to her wealth. So, have you ever wondered how rich Jaymee Sire is, as of early 2019? According to authoritative sources, it has been estimated that Sire's net worth is as high as $1.5 million, which is rather decent, don't you think? Undoubtedly, her wealth will increase in the upcoming years, assuming that she successfully continues her career.
Jaymee Sire Personal Life, Husband, Children
What do you know about Jaymee in her personal life? Well, she hasn't been very open when it comes to sharing private details life with her fans, but we have still managed to discover some interesting facts. Well, Jaymee is a married woman and her husband is the president of Tristar productions, Jeff Rosenberg. However, she hasn't revealed when the couple married, and they don't have children.
New Years Resolutions: drink more water/champagne, travel more & figure out what I want to be when i grow up. Cheers to a happy and healthy year for all of my friends, family & followers! Love to you all. ❤️ pic.twitter.com/EFkPWoKFux

— Jaymee Sire (@jaymee) January 1, 2019
Jaymee Sire Internet Fame
Over the years, Jaymee has become quite popular on social media platforms, especially Twitter and Instagram. Her official Twitter page has over 50,000 followers, with whom she has shared her personal opinions and interests, such as which TV series she likes, in addition to her support of sports teams, among many other posts. You can find Jaymee on Instagram as well, on which she has over 30,000 followers, sharing her most recent career endeavors, such as the giveaway on one of the shows on the Food Network, among other posts.  So, if you aren't already a fan of this prominent TV personality, journalist and host, then this is a perfect opportunity for you to become one, just skip over to her official pages and see what she is up to next.
Jaymee Sire Height, Weight, and Body Measurements
Do you know how tall Jaymee Sire is, and how much she weighs? Well, if you wondered, Jaymee stands at 5ft 4ins, which is equal to 1.62m, while she weighs approximately 127lbs or 58kg. Her vital statistics are 33-24-34 inches, and Jaymee has black eyes while she has blonde hair.