Jeffree Star Net Worth, Parents, Boyfriend Nathan Schwandt, Wiki Bio
• Jeffrey Lynn Steininger Jr. (Jeffree Star) was born in 1985 in Orange County, California.
• He is known for founding his own cosmetic company and having a YouTube channel to promote his brand.
• His net worth is estimated to be $50 million.
• He rose to fame when he created an account on MySpace and used it to blog about his life.
• He is currently in a relationship and is active on social media, often having feuds with former business associates.
Who is Jeffree Star?
Jeffrey Lynn Steininger Jr. was born on 15 November 1985, in Orange County, California, USA, and is a singer, entrepreneur, make-up artist, and online personality, best known for being the founder of Jeffree Star Cosmetics. He previously found popularity through MySpace and a music career during the late 2000s, however, he left his music career behind and started his own cosmetic company business. He also has a YouTube channel on which he promotes his brand.
The Wealth of Jeffree Star
How rich is Jeffree Star? As of early-2019, sources inform us of a net worth that is at $50 million, earned through success in various business ventures. He continues to work on new projects, and as he continues his endeavors, it is expected that his wealth will also continue to increase.
Early Life and Online Beginnings
Jeffree grew up in Orange County,  but had a rough childhoo, as his father committed suicide when he was six years old, and he was then raised solely by his mother, a model who was frequently out on projects. During this time, he started experimenting with his mother's make-up and later convinced her that he could wear make-up to school while he was in junior high.
After matriculating from high school, he moved to Los Angeles, trying his hand at music, modelling, and make-up jobs. He used a fake ID to gain access to Hollywood clubs and mingle with celebrities to help him gain make-up work, serving said celebrities, and gaining numerous contacts leading to his future endeavors. Around this time, he created an account on the social networking site Myspace to help further his fashion design and music career, using the website to blog about his life while commenting on topics such as confidence, beauty, fame, and self-image.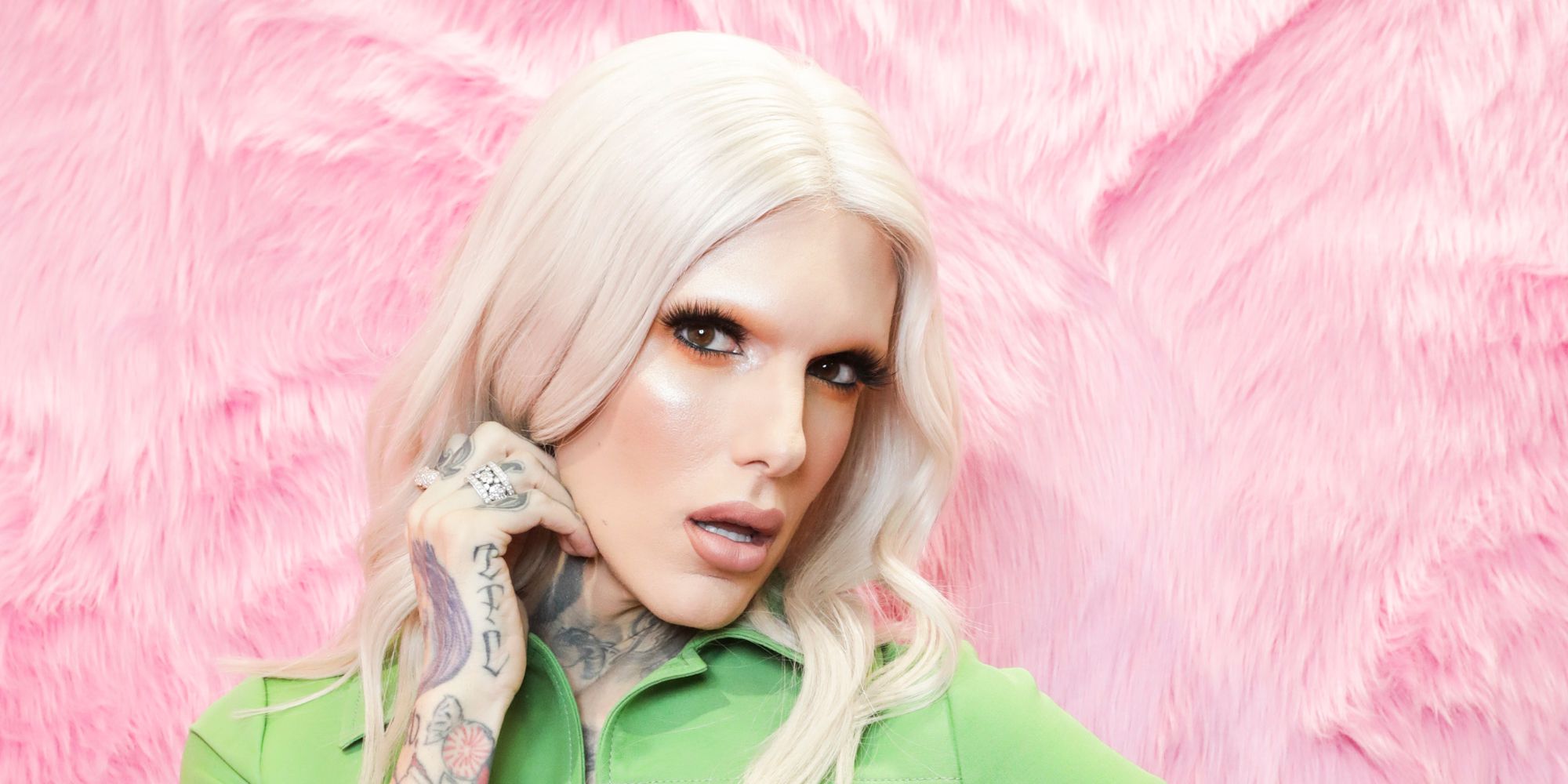 Online Popularity and Music Transition
Star reached out through other websites, convincing many of his followers to join him on Myspace, which paved the way for a huge followership on the website. His photo shoots often gained over 50,000 comments, and he became one of the most popular independent artists as ranked by Myspace. He eventually befriended drummer Samantha Maloney who encouraged him to try his hand at a music career, and so ventured into the pop and electronica genre, touring during the 2007 True Colors Tour travelling to 15 cities in the US as well as in Canada.
In 2009 he released his debut studio album entitled "Beauty Killer", which reached the seventh spot of the Billboard Top Electronic Albums chart, containing singles such as "Lollipop Luxury" which featured Nicki Minaj. After going on several tours, he signed to Akon's label and was marketed as the next Lady Gaga; he had a plan to release a second album, but it never came to fruition, as in 2013 he left the music industry, later stating that signing to Akon's label was the biggest mistake he ever made.
Business Endeavors
Jeffree left his music career behind, and in 2014 started his own make-up company called Jeffree Star Cosmetics, using the money he had saved through past years. The company's products were sold online through e-commerce, promoted his products through his YouTube account. He became one of the most popular personalities t, gaining over 11 million subscribers, starting to produce make-up tutorials online, so publications started to cover him, praising his ability to reinvent himself after his popularity on Myspace.
His company eventually released a collection of velour liquid lipsticks, and it began a string of new collections over the next few years. He released eye shadow palettes, lip scrubs, and highlighter palletes, the later expanded to clothing, mak- up bags, mirrors and other accessories. In 2018, his company took the next step, opening a physical store in Paramus, New Jersey at the Westfield Garden State Plaza. His website continues to function as an e-commerce website, though his reach has allowed him to sell his products through other platforms as well. He also collaborates with other popular YouTubers for new video content that would later be posted on his channel.
Personal Life and Social Media
For his personal life, it is known that Star is in a relationship with Nathan Schwandt, and the two reside in Calabasas, California. There is very limited information when it comes to his boyfriend. Aside from his YouTube and company website, he is also highly active online, having accounts on social media websites such as Instagram as well as on Twitter. His Twitter account has a few of his daily thoughts, but it is mostly filled with promotions of upcoming videos and collaborations with other YouTubers. He also interacts with fellow social media personalities and followers through his account.
His Instagram account has similar posts to that of his Twitter account, promoting recent endeavors and upcoming projects. He also posts pictures of his photo shoots, and of himself with popular celebrities including Demi Lovato. He's also had controversies throughout his career, often having feuds or fights with former business associates. He was once a friend of reality television star Kat Von D, but their friendship later turned into a bad feud covered by the media. A lot of his associates have also been accused of racism, especially from past YouTube content and social media posts, actions which they have later apologized for.