Jessica Cediel's Wiki Biography, dating, boyfriend, net worth, family, height
• Jessica Eliana Cediel Silva was born in Bogota, Colombia in 198•
• She holds a bachelor's degree in Social Communication and Journalism from University of La Sabana.
• Jessica is widely known for being a model, an actress, and a TV star.
• She is currently working on the "La Voz U.S" American singing competition TV series.
• She has won the TV Novelas Award for the Best Entertainment Presenter for "Our Week" show.
Who is Jessica Cediel?
Jessica Eliana Cediel Silva – known as the Queen of Presenters – was born in Bogota, Colombia on 4 April 1982, so under the zodiac sign of Aries, holding Colombian nationality, and is of Latin ethnicity. Jessica is widely known for being a model, an actress, and a TV star.
Early life and education
Jessica was born to Virginia and Alfonso Cediel, and has two sisters named Melissa and Virginia. She attended and graduated from the University of La Sabana with a bachelor's degree in Social Communication and Journalism, and while she was still at the University, she managed to become Miss Bogota which opened the doors to numerous opportunities.
Career
Before moving to Miami, Jessica worked for a couple of small media companies based in Colombia – she began by working as an advertising model for magazines such as "Paparazzi", while also appearing in several commercials, and after that she started working as an entertainment host in the "Bravissimo" TV show. She continued as a presenter of "Muy Buenos Dias" RCN TV show, before switching to "Nuestra Semana, nuestra tele", and then began working for "Estilo RCN".
She moved to Miami in 2014, and became a host of "The Fat Man and the Skinny Woman" (El Gordo y la Franca) Univision American Spanish-language entertainment news show for which she is famous today. She quit that job at the end of 2015, and in 2016 started working as a presenter of "Premios Juventud" and "Sal y Pimienta". She is currently working on the "La Voz U.S" American singing competition TV series made for aspiring Latino singers who are 18 or older, which is broadcast on Telemundo.
You can also call her an actress, as she's appeared in telenovelas such as "Hasta Que la Pata Nos Separe", "Historias Classificadas" and "Los graduados" – and movies "Todas Para Uno", "Condorito" and "Nadie Sabe Para Quien Trabaja". She is also a trained dancer by profession, but is currently only focused on her hosting and acting career.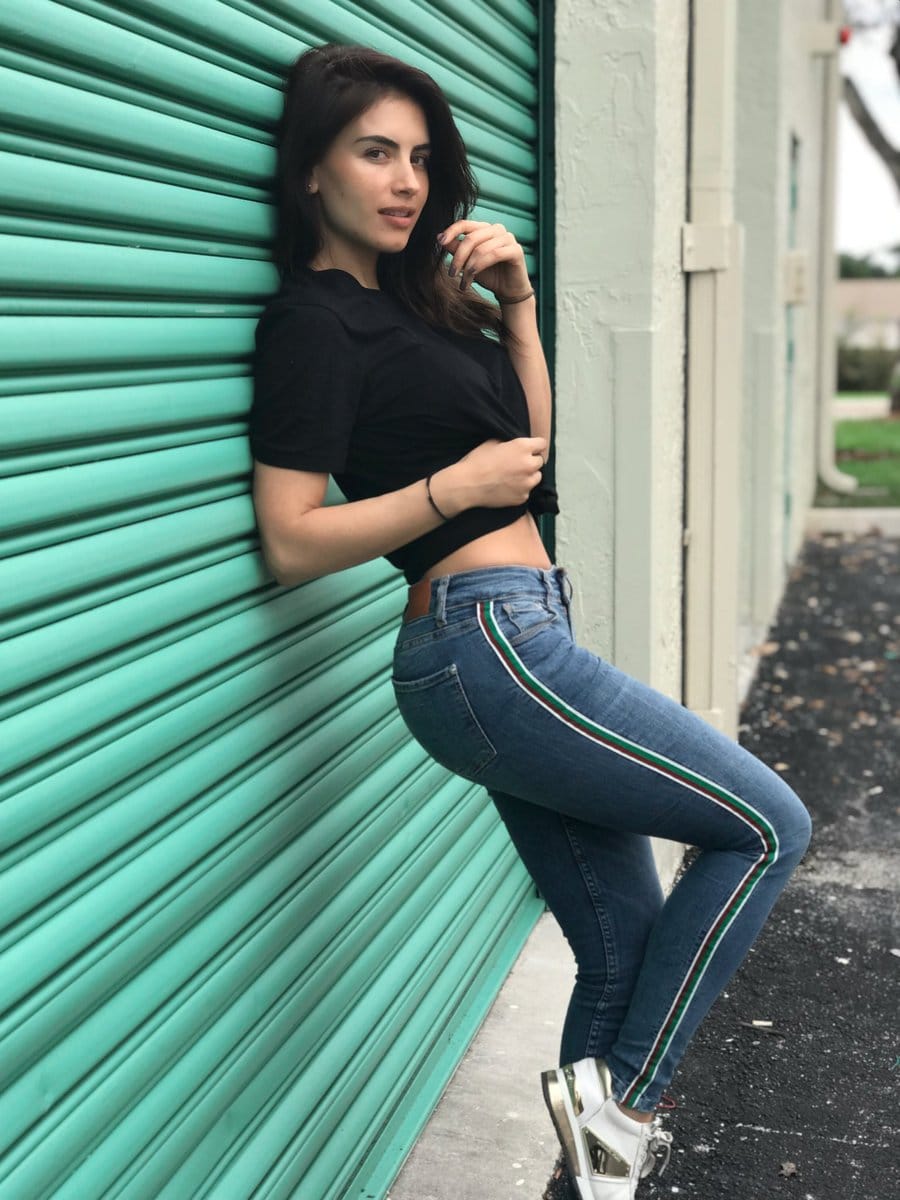 Personal life
Jessica is very secretive when it comes to her love life, as she has shared almost nothing about it with the public. She once uploaded a picture on her social media account while holding the hand of an unknown man, but later on deleted it as people were curious, wanting to know more about his identity and their relationship. She currently seems to be dating a Mexican-American boxer named Jessie Vargas who she met in Miami when she was supposed to interview him about his fight, which he had back in November, 2016. The couple is rumored to be living together in Mexico after they both left US, however, during an interview with La W Radio, Jessica said: 'I'm single, I'm single, happy, calm, working, dedicated to my family.' She is known to have been dating the pop-star and pin-up Pipe Bueno for five years before she left Colombia in order to pursue her dreams in 2014 – she claimed that they were madly in love but couldn't handle a long-distance relationship and therefore split. Jessica stated in a recent interview that she is ready to love again, and would like to have kids soon.
Cyber-bullying
Jessica claimed during an interview that she has been the victim of cyber-bullying, and that it is still occasionally happening, but since she is clear about who she is, where she comes from and who her family and friends are, she is not disturbed by what people say online. She says that people act like this because they are frustrated and envious, because you've managed to fulfil your dreams and they did not, and will therefore attack you – she gave advice to everyone who is a victim of cyber-bullying, that you should not be disturbed by it as it has nothing do with you and has everything to do with them, and that the best weapon against it is to never stop being yourself.
Meeting Tom Cruise
Tom Cruise was promoting his blockbuster "Mission Impossible: Rogue Nation" in Times Square when he saw Jessica and immediately started flirting with her. 'She's a Sophia Vergara-Penelope Cruz type, very good-looking. She was wearing a tight white skirt. Her midriff was showing, high heels and black top,' said one of the people who was there – 'He gave her a kiss on the cheek before leaving; they got very friendly. She took a picture with him and showed him a video on her cell phone. They chatted for about 10 minutes.' According to rumors, Tom asked for her 'phone numbers later and she gave it to him, but it's unknown if the two of them heard from each other afterwards.
Appearance, surgeries and net worth
Jessica is currently 36 years old, has long dark brown hair, light brown eyes, is 5ft 3ins (1.62m) tall, weighs around 115lbs (52kgs), and her vital statistics are 36-24-37.
Jessica has had a couple of surgeries, the first to raise her eyebrows, and the next to undergo buttocks plastic injections, but unfortunately for her, it did not go as planned, as she ended up having multiple scars and black marks on her back which were not supposed to be there – she had to undergo a further processes just to get rid of those scars and look normal again. She sued her surgeon for 400 million pesos, but it is unknown whether or not she was successful.
According to authoritative sources, Jessica's net worth is estimated to be over $1 million, which is very likely to rise as Jessica is becoming more popular, and her annual income is said to be over $200,000.
Gracias a todos por la compañía ?❤️??? @LaVozUS @Telemundo ?✨ La pasamos increíble mi gente linda! pic.twitter.com/1zzvSEAjd4

— Jessica Cediel (@jessicacediel) April 1, 2019
Social media presence
Jessica is very active on several social media platforms and has managed to gather a huge number of followers – she launched her Twitter account in March 2010 and has so far amassed nearly five million followers and tweeted over 30,000 times. Her Instagram account is followed by nearly 5.5 million people, while she's posted around 1,900 times – she has a Facebook page as well which is followed by almost three million people.
Jessica also has her own website, on which she sells her own brand of lip gloss called "Lip Booster" – unfortunately for you who might want to try it out, she only ships to Colombia.
Awards
In 2012, Jessica won the TV Novelas Award for the Best Entertainment Presenter for "Our Week" show. She was also nominated for the same award for the same show in 2014 and again for the same award for her performance in RCN "Style" show in the same year.