Kerry Condon (Three Billboards) Wiki Bio, husband, measurements, wealth
• Kerry Condon is an Irish actress who was born in Thurles, County Tipperary.
• She left home at 16 to pursue her dream of being an actress.
• She has appeared in a number of movies, TV series and stage productions.
• She is also known for her voice work for Marvel's projects.
• Her net worth is estimated to be $2 million.
Kerry Condon is an Irish actress who feels blessed when she doesn't work. One can call it a controversy – how come an actress is comfortable having no project to work on? Well, Kerry knows how to be grateful for every spare minute she has in the breaks between jobs, and maybe it's her secret weapon that makes directors call her and ask her to participate in their movies and series.
Early years and family
Kerry Condon was born on 4 January 1983, in Thurles, County Tipperary, Ireland. Kerry was lucky to live in a small town where other significant people were born and established the good name of Thurles. For instance, Thurles was a home town for William Bradshaw, an assistant surgeon who was awarded the Victoria Cross for his participation in Crimean War (1853-1856), and for Thomas Anthony "Tony" Ryan, an Irish businessman, billionaire and philanthropist, who co-founded Ryanair, a company which is now one of the biggest European airlines, valued at over $10 billion in 2012.
Kerry grew up in a family who were in the horse business. Her father (whose name is unavailable) bred horses so Kerry is very familiar with horse riding and loves that sport. She says that almost everyone in their town had horses, so even if her parents didn't have a business, they would anyway have horses as pets. She has a cousin, named Richard, who is a jockey, though they don't talk often since he lives in Sweden. Horse races have taken place at Thurles since 1732, and even as a child, Kerry and her family visited traditional three-day festivals which took place on the Thurles Racecourse.
Education
Kerry attended high school in her home town, but even at the age of 10 she wrote her first handwritten letter to actors' agent Michael Ovitz, who was the co-founder of Creative Artists Agency (CAA) in Los Angeles, California, asking for an agent for her. From her childhood when she watched the Oscars with her mother, Kerry knew she wanted to act. She said she did a lot of acting summer schools, trying hard to find more affordable courses for young actors. At the age of 16, Kerry left her family to become a professional actress; her family knew about her passion for acting, but they were still in shock when they heard how serious Kerry was about her ambitions. In the decades after her leaving, Kerry understood her parents were just protecting and worrying about her, and didn't want her to be disappointed in the profession if something went wrong.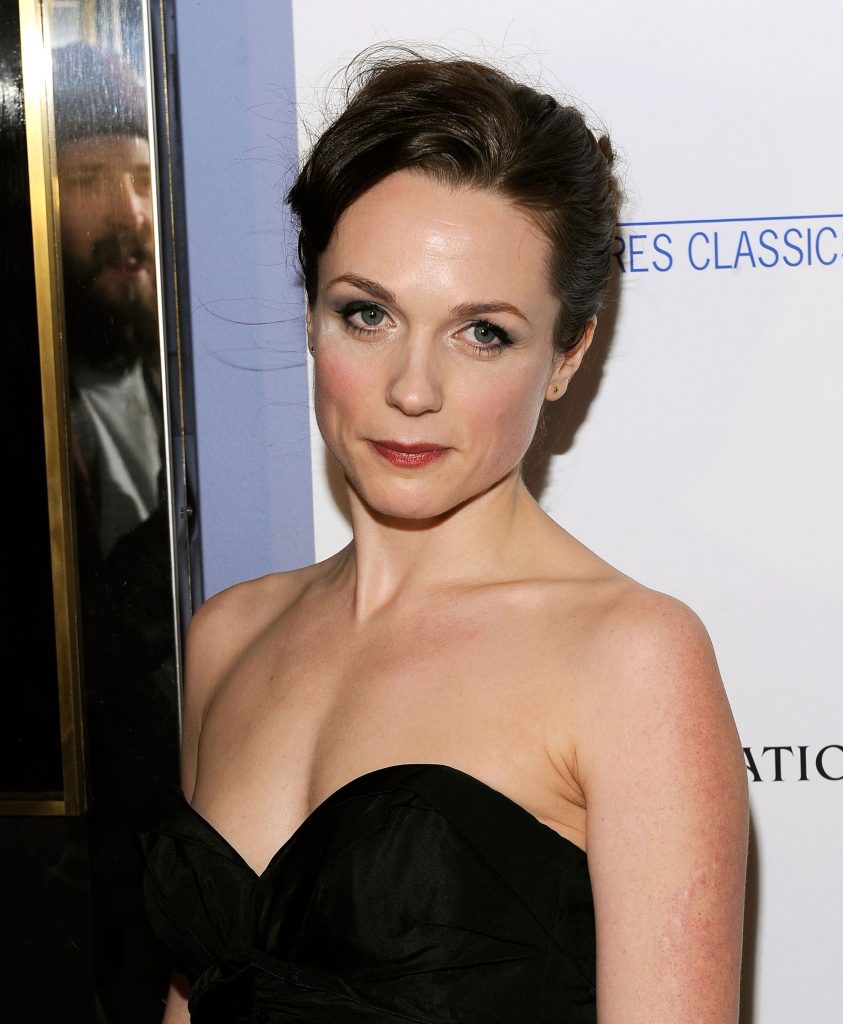 Career
Kerry's debut on television happened in 1999 in the role of Mairead Reilly in the "Ballykissangel" series (1996-2001) playing along with Colin Farrell. The same year gave her another opportunity: she played Theresa in Alan Parker's "Angela's Ashes" (1999), based on a memoir of  Frank McCourt, a drama story of an Irish family who had to get back to Ireland leaving the US to find livelihood. The movie was a good start for Kerry as "Angela's Ashes" was an Oscar nominee (Best Original Soundtrack category), and won several awards such as Irish Film and Television Awards (Best Picture category), Karlovy Vary International Film Festival' Audience Award (Best Director), Las Vegas Film Critics Society Award (Best Original Score category).
In 2000 Kerry got a secondary role in the comedy called "Rat", in which she played Marietta, and the next year she participated in the "How Harry Became a Tree" movie, playing Eileen. The following year Kerry performed with the Royal Shakespeare Company, and was lucky enough to get the role of Mairead in Martin McDonagh's "The Lieutenant of Inishmore", which had another version especially re-made for the Lyceum Theatre in New York, in which Kerry also participated.
Later Kerry had around a movie a year, performing in "Ned Kelly" (2003) and "Intermission" (2003), "The Halo Effect" (2004),and  "Unleashed" (2005). She also appeared in the role of Niamh Copper in one of the episodes in "Born and Bred" (2004), a British comedy drama series. World fame got to her when she starred in the "Rome" series playing Octavia, the elder sister of the first Roman Emperor, Augustus, and the niece of Gaius Julius Caesar. The project was broadcast from 2005 to 2007, and had a great success. In 2008 Kerry took part in the pilot episode of "Anatomy of Hope" as Jemma, then in 2009 played Masha, a fictional character of Leo Tolstoy's family in Michael Hoffman's biographical drama  "The Last Station".
For the next several years her television and movies careers developed simultaneously;  the movies she starred in included "The Runway" (2010), "This Must Be the Place" (2011), "The Shore" (2011), "Dom Hemingway" (2013), and as for television, she participated in such projects as "Five Days" (2010) and "Luck" (2011-2013), in the latter finally demonstrating her brilliant horse riding skills. Working shoulder to shoulder with Dustin Hoffman, Kerry played the role of Rosie Shanahan, an exercise rider who was responsible for working the horses out. The series had to undergo some painful and unpleasant moments during the filming, because one of the horses had to be euthanized. PETA (People for the Ethical Treatment of Animals) objected to that decision, though Kerry, as an experienced horse rider and an animal rights campaigner herself, had her own opinion about the whole situation. She said in her interview to New York Vulture magazine that the problem was that while thinking about animals, one could forget about people's feelings too. She was sure the horses were treated just fine, the whole cast and the crew always took great care of the horses, but death happened and there was nothing to be done about it, and it was nobody's fault. Even before the incident, Kerry was an active donator for animal protection charity organizations, spending a lot of money and time being involved in the work.
Kerry continued her career, participating in "Gold" (2014) and TV series "The Walking Dead" (2013-2014) and "Believe" (2014). In 2015 Kerry got the role of Stacey Ehrmantraut in "Breaking Bad" spin-off, "Better Call Saul", appearing in three or four episodes in a season. She confessed later in her interview to Irish Mirror in 2018 that the role taught her to see and feel her place in the project, made her put up with the fact that she wasn't the center of the series. Kerry is also famous for her voice work for Marvel's projects "Avengers: Age of Ultron", "Captain America: Civil War", "Spider-Man: Homecoming" and "Avengers: Infinity War". She had a voice role of F.R.I.D.A.Y., a fictional artificial intelligence, created by "Iron Man" Tony Stark, who didn't want to deal with a real secretary. The Irish audience was amused with the accent Kerry put into her voice, and her quote from the movie 'Targeting systems are knackered, boss', pronounced with the cleanest Irish accent, went viral and caused a lot of discussions online.
As for 2019, Kerry is assigned to several project which are already announced, such as "Avengers: Endgame" and new seasons of "Women on the Verge" series, but some of them are still secret. Kerry loves the moments when she doesn't have to work. 'I don't think you need to go from job to job just for the sake of working. I like to have my free time and taking time off from work and doing things that I really want to do', she said in an interview to the Irish Mirror.
Personal life, boyfriend
Kerry prefers to have her private life low-key, though once she admitted she dated a man she also liked for not being an actor: 'I'm seeing a guy now who has nothing to do with films. It's so much nicer with somebody who isn't an actor. Two crazy people in one house would be too much. It's better there's one crazy person, and one nice person who looks after that crazy person'. As for the moment, there's no information about her relationship status. It's known though that Kerry doesn't have any kids.
Appearance
As with many Irish people, Kerry has naturally red long curly hair with a light-brown shade, and  grey eyes. Kerry's height is 5ft 3ins (1.60m), and she weighs around 114lbs (52kgs), with vital statistics of 34-26-34. Since Kerry is familiar with horse sports from her childhood and is not afraid of physical exercise, it's easy for her to keep fit and slim.
Net worth
Kerry Condon has had a chance to earn an impressive amount of money, working hard and choosing the right projects which had success and interest from the audience. As for early 2019, Kerry's net worth is said to be around $2 million, which is about to grow since Kerry is already assigned to new projects such as "Avengers: Endgame", "Dreamland", and
"Video Synchronicity" series.