Kim Zolciak's Wiki: Net Worth, Plastic Surgery, Husband Kroy Biermann, Children, Wedding
• Kim Zolciak is a reality TV star and businesswoman, best known for her appearances on "The Real Housewives of Atlanta".
• She has an estimated net worth of $1.5 million.
• She has two daughters from previous relationships, and four children with her current husband Kroy Biermann.
• She has released her own line of skin-care products and perfume.
• Kroy Biermann is a former NFL outside linebacker with an estimated net worth of $5.5 million.
Who is Kim Zolciak?
Born Kimberleigh Zolciak on the 19th May 1978. in Pensacola, Florida USA, she is a reality TV star and businesswoman, who came to prominence through appearing in the reality TV show "The Real Housewives of Atlanta" from season one to season five, when she decided to leave the show. She is also known as the wife of the former National Football League (NFL) outside linebacker Kroy Biermann. Do you want to read more about Kim, from her childhood to most recent career endeavors, and her personal life as well? If yes, then stay with us for a while as we are about to bring you closer to this reality TV star.
Kim Zolciak Wiki: Parents, Siblings, and Education
Kim is the daughter of Karen and her husband Joseph; both parents were in the military which meant that she moved often through her childhood years, before the family settled in Windsor Locks, Connecticut, where she spent most of her childhood with her brother Michael. Raised as a Roman Catholic, Kim went to East Catholic High School, located in Manchester, Connecticut from which she matriculated in 1996, then enrolled at the University of Connecticut, where she studied nursing. However, when she turned 21, she and her parents moved to Atlanta, Georgia and settled in the suburb of Johns Creek. During her high school years, Kim was romantically involved with a police sergeant, who kept her as a witness during a criminal investigation; after their affair was discovered, the sergeant was at first dismissed from his post, but the decision was revised to a 45-day suspension without pay.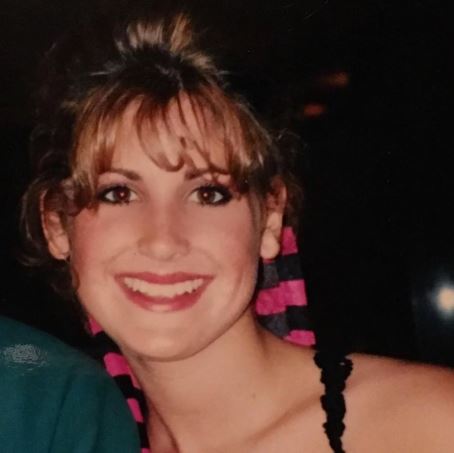 Career Beginnings and Rise to Prominence
Kim's next real introduction to the world was in 2008, when she was chosen for the main cast of the new reality show "The Real Housewives of Atlanta", alongside NeNe Leakes, DeShawn Snow, Sheree Whitfield and Lisa Wu, and she had already been married and had two daughters. During the first season, Kim pursued her musical aspirations and released the country song "Tardy for the Party". The next year, she met Kroy Biermann, with whom he started a romantic relationship. She remained in the main cast of "The Real Housewives of Atlanta" until the mid-fifth season, when she left and was given her own reality show, "Don't Be Tardy for the Wedding", which showcased preparation for her wedding with Kroy Biermann. Since the first season, which was premiered on the 26th April 2012, six seasons have been aired, with the seventh season announced, and will premiere in 2019. She returned to "the Real Housewives of Atlanta" for ninth season and remained until the tenth, when she became focused on her own reality series, and also raising her children.
Other Projects
In addition to her career on television, Kim is also a musician and businesswoman; since releasing "Tardy for the Party", Kim's fan enjoyed the songs "Google Me", which was released in 2011 and "Love Me First", which came out in 2012. Furthermore, she is also a successful businesswoman, having released her own line of skin-care products called Kashmere Kollection, and a perfume line, which she named Kashmere as well.
Kim Zolciak Net Worth
Do you know how rich Kim Zolciak is? Since launching her career, Kim has become a praised TV personality and businesswoman, creating a line of skin care products, which she named "Kashmere Kollection", and also a perfume line "Kashmere". So, have you ever wondered how rich Kim Zolciak is, as of late 2018? According to authoritative sources, it has been estimated that Zolciak's net worth is as high as $1.5 million. Pretty impressive don't you think?
Kim Zolciak Personal life, First Husband, Divorce, Wedding, Children,
Kim gave birth to her first daughter, Brielle, in 1997, but still hasn't revealed the name of the child's father. Kim was subsequently married to Daniel Toce from 2001 to 2003, with whom she has a daughter, Ariana, born on the 17th October 2001. Kim subsequently declared that she was b-sexual, and in a relationship with Tracy Young, a noted DJ, so it was a bit of a surprise when in 2010 she met Kroy Biermann at the charity event of Dancing with Atlanta Stars, and soon afterwards started a romantic relationship with him, crowned in November 2011 with their wedding ceremony, held at their Roswell, Georgia home. The wedding preparations and the ceremony itself were showcased in the show "Don't Be Tardy for the Wedding". Just a few months into the marriage, Kroy wanted to break up, but Kim managed to save their relationship, and the couple now has four children together, and Kroy has also adopted Kim's two daughters from her previous relationships.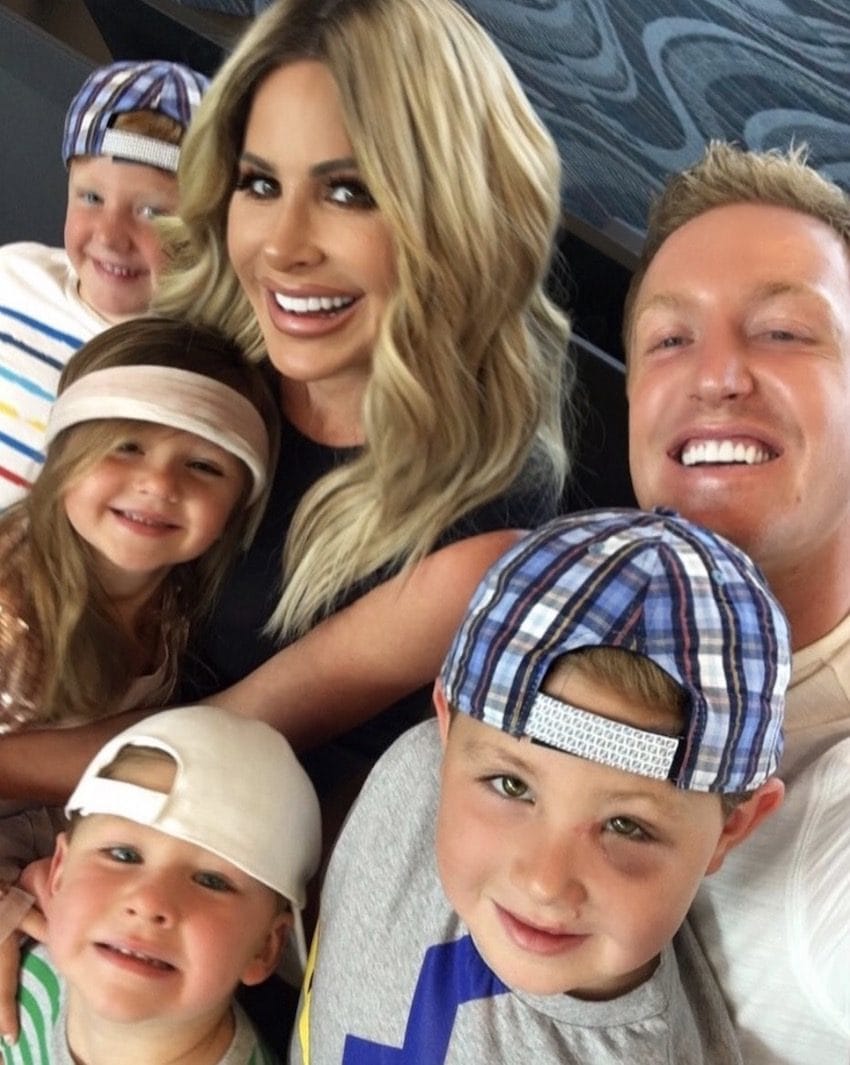 Kim Zolciak Internet Fame
Over the years, Kim has become extremely popular on social media platforms, especially Instagram, Facebook, and Twitter as well, with millions of followers. Her
official Instagram page
has over 2.8 million followers, with whom she has shared pictures of her
children
and
herself
among many other posts. She is also popular on
Facebook
, with over 2.1 million fans, while on
Twitter
, Kim has just over one million followers. So, if you have already a fan of this prominent television star and businesswoman, then this is a perfect opportunity for you to become one, just skip over to her official pages.
#NewProfilePic pic.twitter.com/vmF8MI3YNr

— Kim ZolciakBiermann (@Kimzolciak) December 19, 2017
Kim Zolciak's Husband, Kroy Biermann
Now that we have shared all there is to know about Kim, let's share some facts about her husband, Kroy Biermann. Born Kroy Evan Biermann on the 12th September 1985, in Hardin, Montana USA, he is a retired American Football player who last played for the Buffalo Bills of the NFLeague. He is the only son and the youngest child born to Kathy and Keith Biermann; he has two sisters, Krista and Kelsey. Biermann family tradition is that all in the family have names that start with the letter 'K'; his mother, unhappy with popular names that start with K, searched for a suitable name for him in a phone book, and settled for Kroy.
He went to Hardin High School and after matriculation enrolled at the University of Montana, where he played outside linebacker for the Montana Grizzlies, appearing in 52 games and amassing a record of 220 tackles and 32 sacks. After a successful college career, during which he won Buck Buchanan Award in 2007 among other recognitions, he was chosen by the Atlanta Falcons as the 154th overall pick in the 2008 NFL Draft, and with whom he played through to 2015, when he was signed by the Buffalo Bills.
Kroy Biermann's net worth is estimated at $5.5 million, as of late 2018.