Kota Ibushi (WWE) Wiki Bio, net worth, real name, family. Is he gay?
• Kota Ibushi was born in 1982 in Japan
• He taught himself wrestling moves in elementary school
• He became a champion in 2007 and won numerous titles during his career
• He competed in WWE in 2016 and returned to NJPW in 2016 under the masked character Tiger Mask W
• He has won the shinkarate K-2 tournament in 2003 and appeared in three movies
Who is Kota Ibushi?
Kota Ibushi was born in Aira, Kagoshima Japan, on 21 May 1982 under the zodiac sign of Taurus, and is a professional wrestler as well as martial artist. He finished his high school in his home town, and then moved to Tokyo to work at Narita Airport.
https://www.youtube.com/watch?v=A46JWxVeI1A
Early life
Kota's family bought their first VHS player when he was still attending fifth grade – he wanted his first video tape to be "Dragon Ball", however, his older brother had other plans so he ended up watching pro-wrestling. It took him a while to develop his interest in wrestling, but as soon as he did, he started recording all the wrestling shows. He claims that he taught himself all the moves that he is using now, even before he left elementary school.
His family is quite wealthy and that is why Kota is not focused on signing contracts which could make him a lot of money – he claims to only wrestle because he loves it.
Start of his career
He had his first professional wrestling fight on 1 July 2004 at DDT (Dramatic Dream Team) when he lost to Kudo, but it only took him a year to become a champion for the first time, when he beat Darkside Hero and received the title of a KO-D Tag Team Champion. He had a series of losses after that, but in 2007 he became the Independent World Junior Heavyweight Champion, and during the next year kept his title when he defeated Tanomusaku Toba, while he also became the Ironman Heavymetalweight Champion.
Golden Lovers team
Kota joined Kenny Omega in the Golden Lovers team, and they won their first KO-D Tag Team Championship together in January 2009. In the same year, Kota became the King of DDT, won the KO-D Openweight Championship, and again became the Ironman Heavymetalweight Champion. However, he dislocated his shoulder in 2011, and had to take a one year break.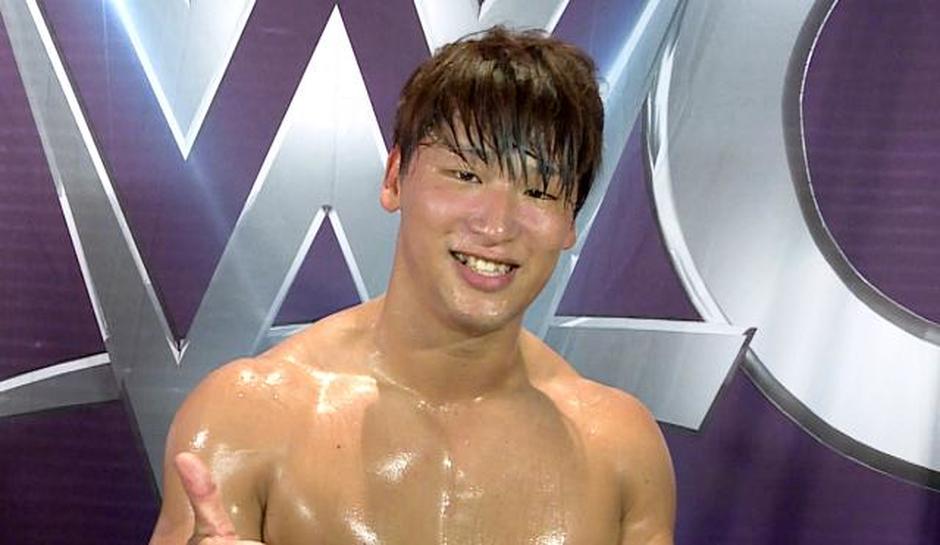 He returned to wrestling in May 2012, and in June he won the KO-D Openweight Championship. In May the following year, Kota and his teammates won the KO-D 6 Man Tag Team Championship. He won a few more championships from 2012 to February 2016, when he resigned from DDT.
His career as an independent wrestler
Kota fought in Wrestling Marvelous Future when he teamed up with Onryo, but didn't manage to win anything, then went on to compete for NJPW and Big Japan Pro Wrestling for half a year. In 2005, he competed in the Differ Cup but lost in the first round, but in the same year, he won his first Dragon Mixture Tournament.
In April, 2008, Kota fought for the first time in the US, for Ring of Honor, but only won a single fight, against El Generico – Kota doesn't speak English at all and that was a problem during this competition.
His next notable wrestling tournament was in Philadelphia in March 2009, when he became Rey de Voladores after winning all three matches. He also competed in Dragondoor show in 2005, but lost every battle but one. After this failure, he went on to compete in El Dorado wrestling, and won the UWA World Tag Team Championship in 2006.
Pro-Wrestling in Japan
Kota got to semifinals of the Best of the Super Juniors Tournament two times, in 2009 and 2010, losing both times to Prince Devitt. After managing to win the IWGP Junior Heavyweight Championship in 2010, he got a chance to compete at Prince Devitt's IWGP Junior Heavyweight Championship, and managed to win it after defeating Devitt for the first time ever on 18 June.
In 2013, Kota was signed to both DDT and New Japan, which made him the first wrestler to officially have two contracts. Under New Japan, he defeated Devitt again on 4 January 2014, and won himself the title of IWGP Junior Heavyweight Champion. Kota gained some weight in 2013 and 2014, and moved up to compete in the heavyweight division, however, he didn't manage to win any championships, so he resigned in 2016.
WWE and Years after WWE
He started competing in WWE on 23 June 2016, winning his first match against Sean Maluta, defeated Cedric Alexander in the second match and Brian Kendrick in the third, which got him to semifinals where he lost to T.J. Perkins, who went on to win the competition.
After WWE, Kota returned to NJPW in 2016, as the masked character called Tiger Mask W. He also became part of the Golden Lovers team again in 2017, and fights in its side to this day – he is still fighting at NJPW after he chose it over AEW (All Elite Wrestling).
滾りMAX!!!!!!!!!! pic.twitter.com/tg3qYo0VN5

— 飯伏 幸太 (@ibushi_kota) April 7, 2018
Personal life, Appearance and net worth
Kota is not the kind of person who talks about his love life – he seems to be completely focused on his career and any past or present girlfriends are unknown, and appears to be single, has never married and doesn't have any kids.
Kota is currently 36 years old, and has medium long black hair and black eyes. He is 5ft 11ins (1.8m) tall, and weighs around 190lbs (86kg). There are no authoritative sources of Kota's net worth, although it is estimated to be more than $2 million.
Social media presence
Kota launched his Twitter account in March 2012, and has gathered almost 120,000 followers but has tweeted only 400 times, all in Japanese, so good luck translating them. He doesn't have an Instagram account as he claims to not have enough time to manage everything. However, there are a few fan pages where you can find pictures of him.
Awards
Kota won numerous championships during these 15 years of his career. He won KO-D Openweight Championship three times, KO-D Tag Team Championship five times, KO-D 6-Man Tag Team Championship two times, and the Ray de Voladores once. Before he started his wrestling career, Kota was a practitioner of karate – he won a shinkarate K-2 tournament in 2003.
Trivia
Kota has appeared in three movies – "Crossroads" in 2015, "Kaiju Mono" in 2016 and "NJPW Wrestle Kingdom 11" in 2017. The name of his ring trainer is Kyohei Mikami. Kota participated in the Ninja Warrior competition show in 2016, but he didn't get past first stage.