LeVar Burton's daughter Mica Burton Wiki Bio, Cosplay, Dating, Net Worth
• Mica Burton is a famous cosplayer, YouTuber, actress, and streamer, who has worked with the Rooster Teeth Productions.
• She was born in Los Angeles, California in 1994 and studied theater at the University of Michigan.
• She is openly bisexual and in a relationship with her girlfriend.
• Mica worked with Rooster Teeth as a cast member and YouTube content creator.
• Her net worth is estimated to be around $700,000.
Who is Mica Burton?
Mica Burton is a famous cosplayer, YouTuber, actress, and streamer, who has worked with the Rooster Teeth Productions.
Mica Burton Age, Early Life, Family, and Education Background
Born Michaela Jean Estelle in Los Angeles, California, on 8 July 1994 making her 24 years old, to parents Stephanie Cozart and the Star Trek actor LeVar Burton, she also has a step-brother known as Eian Burton, to whom she is very close, and Mica is considered a daddy's girl due to her very close relationship with her father. From a young age, she would spend time with him playing video games which were a great inspiration for her and a skill she would later use in the future. Mica got her first costume as a young girl and she would wear it every time she watched "Sailor Moon", her favorite television show.
Concerning Mica's educational background, she studied theater at the University of Michigan, graduating in 2016 with a Bachelor of Fine Arts. At first, Mica was just like any other child trying to find happiness by doing what she loved. However, everything started falling into place when she went for her first cosplay convention while she was in junior school. This was a great platform for Mica to express her creativity as well as have a sense of belonging. Since she was very interested in arts, Mica gained sewing and makeup skills that would later prove very useful. Mica had a rough time growing up as she always felt that she was an outsider; the black kids also called her names like Oreo, since she had a strong attraction towards the nerd culture.
Since she was a young girl, Mica was one of the biggest fans of Rooster Teeth, a gaming YouTube channel As fate would have it, she got the opportunity of a lifetime when she met one of the company's members. She was eating out in Los Angeles with her family when she noticed the guy, and her dad encouraged her to go say 'hi'. Mica got a chance to chat with the member, and later kept in touch which led to her being hired by the Rooster Teeth Company later.
? hello sunshine ? pic.twitter.com/CO9W09p4sM

— Mica Burton (@MicaBurton) March 1, 2019
Mica Burton Profession Career
Mica started working with Rooster Teeth after she matriculated from high school. This is an entertainment and media firm that is known for producing a number of videos, online short series, and animated productions. Later, the company started producing video games, podcasts, entertainment news, and reality shows. Their most famous show is "Red vs. Blue".
After meeting with a member of the company, Mica kept in touch and was offered a chance to attend one of their conventions which led to her being cast in the film "Lazer Team", a science fiction comedy movie and Rooster Teeth's first-ever film. Mica was hired as a cast member of the company and she became one of their YouTube content creators, but didn't suspend her education She also worked as "The Know" video games news department editor, with some of her works being "The Eleven Little Roosters", "Lazer Team", and "Rooster Teeth Shorts".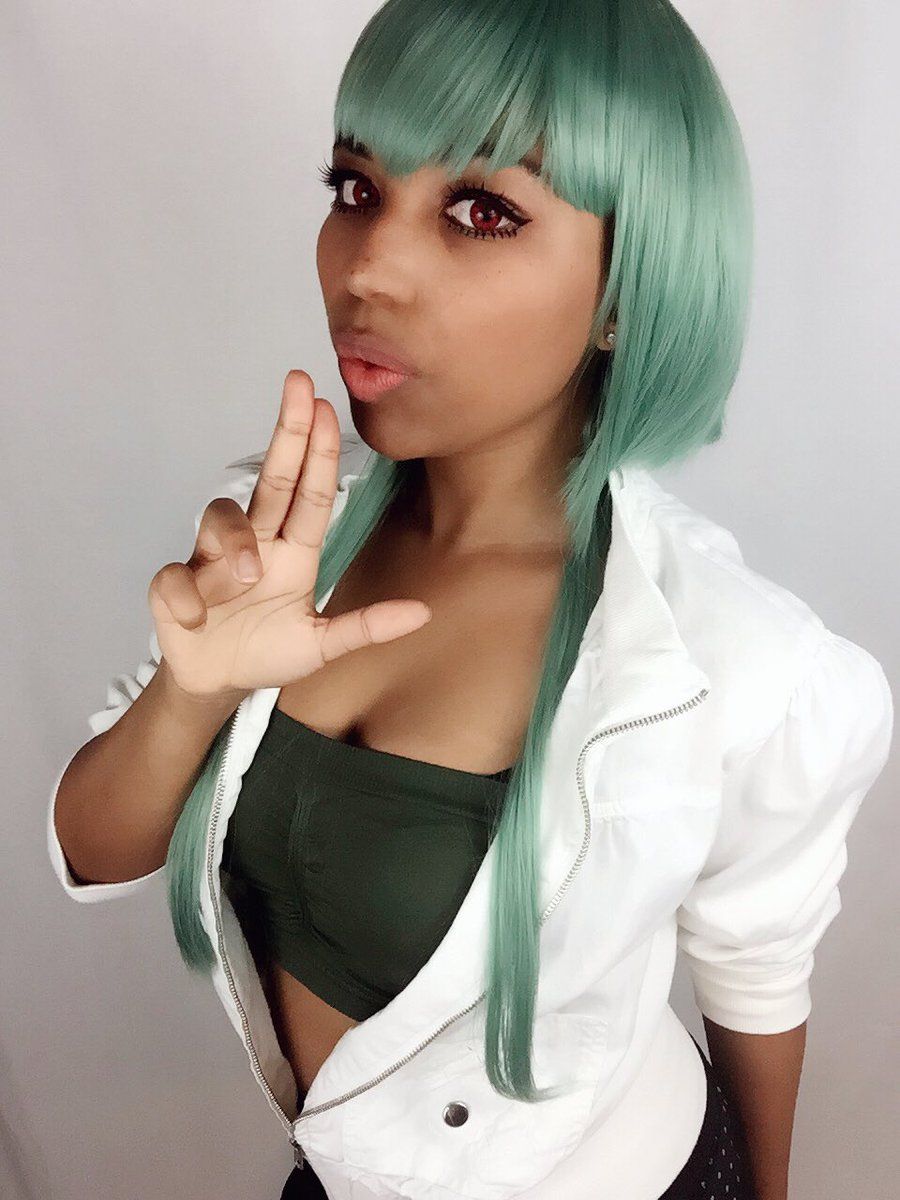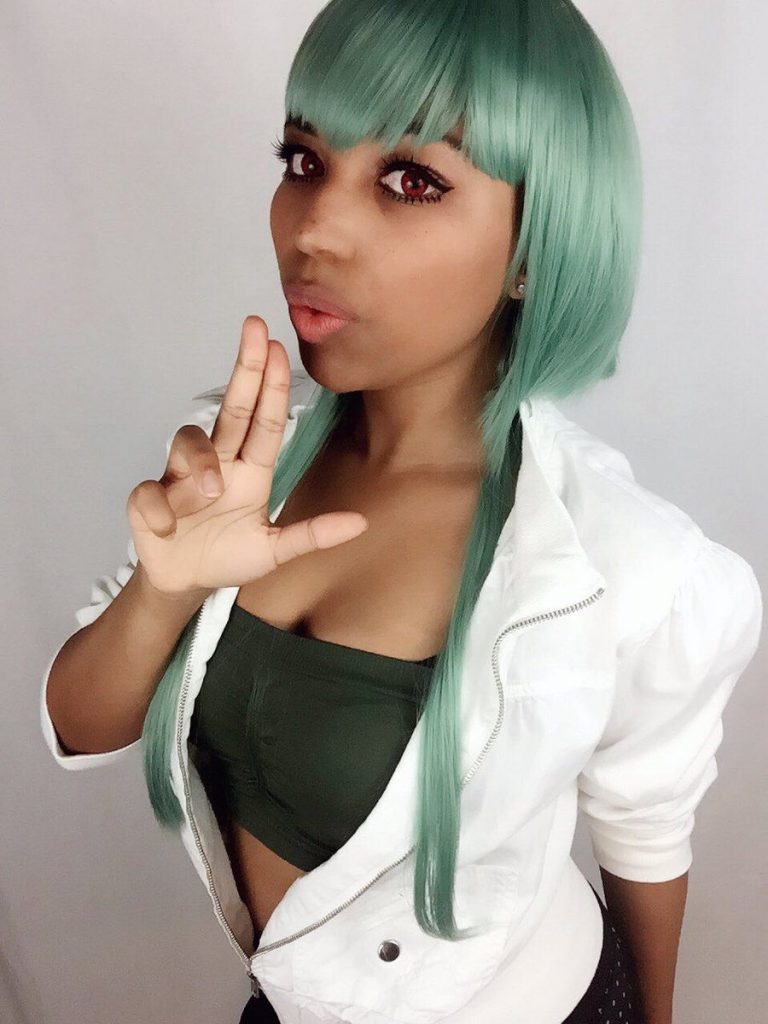 Her debut appearance was in "On the Spot" game show. She has also held other positions, including being an editor, the "Achievement Hunter" head of streaming in 2016, and a recurring secondary host. Mica also hosted RTX panels as well as appearing in a number of episodes of "Let's Play" and on the "Always Open" podcast too. She also worked as an actress with the Avalon Artists Group.
On 30 April 2018, Mica posted on her Twitter account as well as on an RT Journal that she was relocating back to Los Angeles. The decision was so that she could concentrate on her cosplaying, acting and modeling careers. She, therefore, no longer works for Rooster Teeth, and only makes few appearances in their content.
Mica Burton Personal Life, Dating, and Girlfriend
Regarding her dating life, Mica is openly bisexual and in a relationship with her girlfriend; although she has not yet revealed the name of her girlfriend, she openly shares her sexuality on her Twitter account. Mica has also shared many photos of her and her girlfriend on her social media pages Instagram, Facebook and Twitter. He girlfriend owns an Instagram account that goes with the name Jerromino 14.
On Valentine's Day, she shared a photo on the page with a caption 'Happy Valentine's Day! It's the first time I've had someone to share it with and I lucked out by getting to be with the amazing person I've ever heart.'
This couple seems to be head over heels with each other as they are often spotted together in various spots. There has been no information regarding Mica's past relationships or affairs with either women or men.
When Mica is not working, she loves traveling to various destinations, and posts lots of gorgeous photos on her Instagram page. She also loves spending quality time with her girlfriend, and close friends. Mica is a foodie too, who frequently shares photos of delicious meals she is eating. She loves playing the piano, and can speak Russian and Spanish.
Mica Burton's Net Worth
Mica's job as a cosplayer earns her a good amount. She is also an actress and model and must be earning a handsome income from these two jobs. Her YouTube work is also believed to bring in good cash, as well as all her social media endorsements. Although she has not disclosed her annual income, sources estimate Mica Burton's net worth to be around $700,000, as of early 2019.