Lucas' (NCT) Age, Height, Net Worth, Relationships – Biography
• Wong Yuk-Hei is a model, rapper and singer, known professionally as Lucas Wong or Lucas
• He is a member of the South Korean boy band NCT and Chinese boy band WayV
• Lucas has a net worth estimated to be over $100,000
• He has worked with the supergroup SuperM and has also done a few solo projects
• Lucas enjoys playing computer games and loves dogs in his free time
Who is Lucas?
Wong Yuk-Hei was born on 25 January 1999, in Sha Tin, Hong Kong. He is a model, rapper and singer, best known for performing under the stage name Lucas Wong or Lucas. He is a member of the South Korean boy band NCT, and is also a member of the Chinese boy band WayV.
The Wealth of Lucas
As of early-2020, Lucas has a net worth estimated to be over $100,000, earned through a successful career in the music industry.
Aside from his two boy bands, he has also worked with the supergroup SuperM through his contract with SM Entertainment, and has also done a few solo projects.
Early Life and Career Beginnings
Lucas grew-up with a younger brother in Hong Kong – his father is of Chinese descent, while his mother has Thai ancestry. He grew up and attended Yow Kam Yuen College which is owned by the Tung Wah Group of Hospitals.
At a young age, he was discovered and subsequently scouted by the Korean entertainment agency SM Entertainment which is the largest from South Korea.
The company is responsible for helping popularize the Korean Wave which is the term for the international popularity of South Korean culture, particularly in the music industry. He was invited to a Hong Kong-based audition and was successful, one of the few talents to have succeeded after just one modeling audition.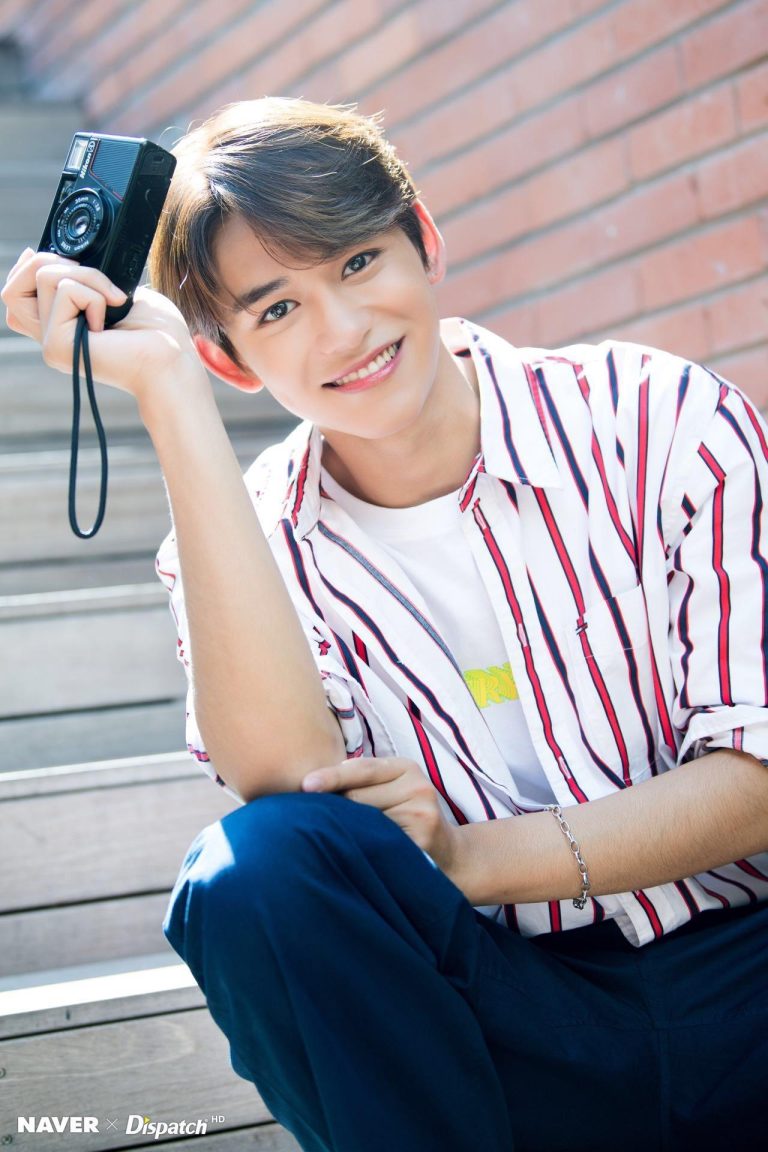 He moved to South Korea as a result, and began training to become a future talent, honing his skills in dancing, rapping, and singing, and studied multiple languages too, including Mandarin, Cantonese, and Korean. For the next two years, he was mainly kept under wraps until he was introduced by his management as a part of the team SM Rookies.
Rise to Fame and NCT
SM Rookies is a team that often consists of members who would go on to become a part of idolised groups.
He appeared alongside Jungwoo, and started being promoted through the group. One of his early works was a guest appearance in the music video "Dream in a Dream" by NCT.
The following year, he was announced to be a member of a new project from SM Entertainment, a new version of NCT called NCT 2018 which included him as one of the three new members, with other new members Kun and Jungwoo.
im a little late but yall seein this?#yukhei #lucas #xuxi #루카스 #黄旭熙 #nct #nctlucas #nct127 #seasonsgreetings2019 #SeasonsGreetings pic.twitter.com/Fp8B0nFIxz

— nct lucas ♡ (@yukheiwpics) December 10, 2018
The group has been noted for having a concept of unlimited members, constantly introducing new talent which is then divided into subgroups which have an international reach. As of 2019, NCT now has 21 members ranging from teens to those in their mid-20s.
After an introduction of the new trio, he made his debut early in 2018 with the studio album "NCT 2018 Empathy". He mainly worked as a part of the sub-unit called NCT U, and recorded three songs on the album with the subgroup.
Recent Projects
To promote his new group, Lucas frequently appeared on television, mostly in variety shows such as "Real Man 300". He was also a regular cast member of "Law of the Jungle", a documentary-style show following South Korean boy band members as they live in other countries.
After his appearance there, he worked alongside Taeyeon for the EP "Something New", as a guest in the song "All Night Long" which brought him a bit more attention as a solo artist.
He also released a single called "Coffee Break" on which he collaborated with Richard Bona. Later in the year, he was announced to be a part of a new China-based unit from NCT called WayV. The sub-unit consists of seven members and is the fourth sub-unit to branch out from the main one. Early the following year, they released their debut EP called "The Vision", which had a Mandarin version of the NCT 127 song "Regular".
To promote this new unit, he appeared on the variety show "Keep Running" during its seventh season. One of his latest endeavors is becoming a part of the K-pop supergroup called SuperM, which includes members from SM boy groups such as Exo, Shinee, NCT 127 and WayV. The group released a self-titled EP later in the year.
Personal Life
Lucas is single, and is still heavily focused on his career so he has not yet entertained any romantic endeavors.
K-pop members rarely have any private relationships because of their heavy work schedules, and the control management has over their personal lives.
During his free time, he enjoys playing computer games, though he doesn't get to play them often anymore. He also loves dogs. His favorite color is pink. He spends a lot of his own time staying fit, which is typical of many South Korean boy band members.