Manny Khoshbin Net Worth, Age, Height, Wedding, Wife Leyla Milani, Wiki
• Manny Khoshbin is a real estate tycoon with a net worth of $46 million.
• He and his wife, Iranian-Canadian actress Leyla Milani, have two children.
• Khoshbin grew up in Iran, and moved to the US with his family in 198•
• He began his business at the age of 18, and now his Khoshbin Company owns 2.2 million square feet of commercial real estate in six states.
• His wife Leyla Milani is a model, actress, and founder of the luxury hair care company Leyla Milani Hair.
Who is Manny Khoshbin?
Manny Khoshbin was born on 14 January 1971, in Iran, and is a real estate tycoon, best known for being the president and CEO of the Khoshbin Company. His wife is Iranian-Canadian actress Leyla Milani, who has appeared in various television shows such as "Entourage" and "Curb Your Enthusiasm".
The Riches of Manny Khoshbin
How rich is Manny Khoshbin? As of early-2019, sources inform us of a net worth that is at $46 million, earned largely through a successful career in real estate. His wealth has allowed him to gain high valued assets such as homes and luxury cars. He is also a philanthropist during his free time. As he continues his career, it is expected that his wealth will also continue to increase.
Early Life and Education
Manny spent his childhood in Iran, growing up with four siblings, until in 1985 his family decided to move to the US, wanting to escape from the war in Iran which saw a few of his relatives being badly injured, and so to avoid the same fate happening to Manny and the other children.
He had a lot of difficulty adjusting during his first few years in the US, especially since he was not very familiar with the language and had to take English classes at his school. Other kids also bullied him, but he didn't know the meaning of many of the derogatory words they used on him. During high school, he had his first business-type experience when he sold goods at a swap meet during weekends. At the age of 16, he got his first job, working at the Santa Ana Kmart, mopping the floor and collecting shopping carts in the parking lot.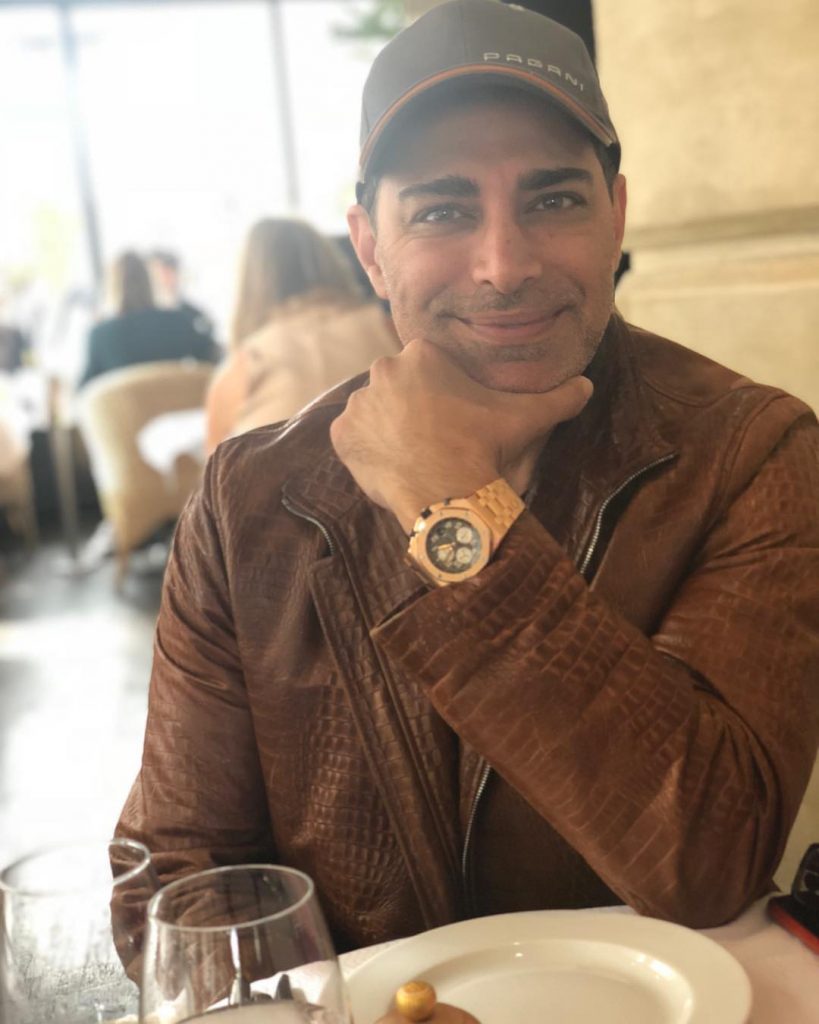 Career Beginnings
Khoshbin quickly became one of the top employees at Kmart, and within a year was made a sporting goods assistant manager. However, he didn't want to stay in a job that was just about salary, so he left to look for better opportunities, and began working in a multi-level marketing firm selling snacks from door to door. Within the first two months, he became the highest revenue salesman for the company. Sometime later, he discovered a way to reduce his costs to earn more money, and realizing that, he started his own business at the age of 18 during his last year of high school.
He leased a small office, and began his own business of re-selling various items which he had bought for a bargain price. Eventually, his business was shut down due to the lack of proper approval that would satisfy the health code, but straight away one of the tire shops he went in business hired him to work as an assistant manager for a year, after which he left as he still wanted to venture into business for himself.
Real Estate
In 1991, he was approached by a friend of his father about purchasing a gas station; he was offered one at just a 10% down payment, and jumped at the opportunity, however, it turned out that the offer was a fraud and he lost his savings. No longer having any money, he tried his hand at getting a real estate license the following year, which led him to gain a job as a loans officer for a mortgage company. In six months, he began his own realty company to allow him to invest in distressed bank-owned properties.
Even though there was prejudice against him due to his descent and the language barrier, he soon achieved success in his field. His wealth grew tremendously over the years, and he started collaborating with other companies as well. His Khoshbin Company now has a commercial real estate portfolio covering six states and around 2.2 million square feet. He has also ventured into other business opportunities, and wants to have an enterprise that spans numerous fields.
Personal Life – Wife Leyla Milani
For his personal life, it is known that Manny has been married to Leyla Milani since 2011, drawn together partly thanks to their shared Iranian ancestry; and they have two children together. His wife began gaining popularity during the 2005 World Wrestling Entertainment Diva Search, in which she competed with thousands of women looking to become a part of WWE. She got second place, and so she started appearing in WWE Raw commercials. Eventually, she moved on from wrestling work, and began modelling for the game show "Deal or No Deal" for the next four years. She held case 13 in the show, and numerous times her case had high valued prizes.
Aside from her modelling work, she's made multiple appearances on new shows as a celebrity who is looking for a charity to support. She hosted the FOX Sport Net Celebrity Golf tournament, and appeared in "My Fair Brady". She also acted in the independent film "Wrestlemaniac", and made an appearance in "Last Comic Standing". She also tried her hand at business, founding the luxury hair care company called Leyla Milani Hair – her fame in "Deal or No Deal" gained her a lot of attention, leading to high profile customers for her business.