Marie Osmond's Wiki: Children, Death, Net Worth, Spouse, Family, Marriages
• Olive Marie Osmond is a 59-year-old American actress, singer, businesswoman, TV personality, and doll designer.
• She rose to stardom in the 70's as a country singer and co-host of "The Donny & Marie Show" with her brother.
• Marie has been nominated for two Grammy awards and released numerous songs.
• She has 8 children, 3 biological and 5 adopted, and is a grandmother.
• Her net worth is estimated to be over $20 million, and she has several properties.
Who is Marie Osmond?
Olive Marie Osmond is a 59-year-old American actress, singer, businesswoman, TV personality and doll designer. She also belongs to the show business the "Osmonds". Marie was born in Ogden, Utah USA, on 13 October 1959, to parents Olive May and George Virl Osmond, and is the only girl in a family of nine children. She rose to stardom in the '70s as a country singer, and also a co-host of "The Donny & Marie Show" with one of her brothers. Marie's hit song is Paper Roses, which managed to scoop the first position on two Billboard charts, which helped put Marie among the high class of musical royalty, including becoming an international star. Marie has been nominated for two Grammy awards, and won the 1987 Country Music Association Award for the Vocal Duo of the Year. Marie is also an author who boasts of three New York Times bestselling books.
Marie's Early Life and Background
Marie grew-up in a 
show business family
; some of Marie's older brothers began singing as The Osmond Brothers with their father as the manager; this group's musical journey started after an appearance on TV in "The Andy Williams Show" in 1962, after which they became regular guests on the show, which was to make them international pop sensations. As a small child, Marie also appeared on Williams' show, making the host say jokingly that she was the newest Osmond brother. Not long after, Marie joined her famous brothers on stage. Marie commented in her 2001 memoir that she never had enough time for a normal childhood, as both she and her siblings had to work very hard to memorize scripts, and learn how to sing in Swedish for a foreign tour, which meant that they had to spend long hours playing instruments, dancing and singing. Marie also indicated that she was sexually abused as a child.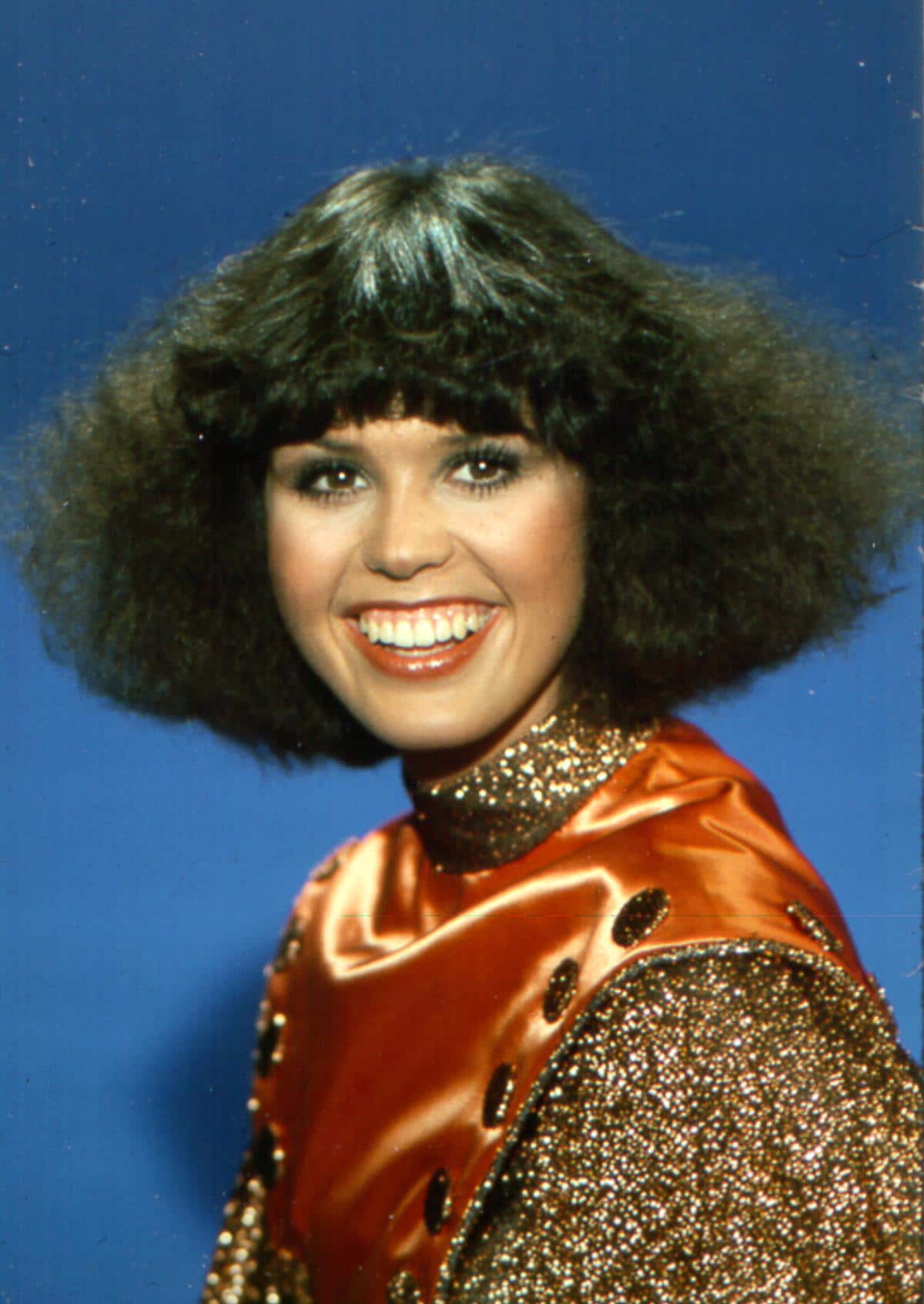 Marie Osmond's Career
Besides her two oldest brothers, initially Marie was the only one in the family not in the music industry. Donny became successful as a solo artist in 1970 after the Osmonds' success. The management persuaded Marie to get on board and record an album, and she agreed to sign with her family's label. From there, she made appearances with the Osmonds during concerts; her genre was country music which contrasted with that of her brothers, who performed hard rock.
Back 2 back #SOLDOUT shows @LaMiradaTheatre this week! It's been such a fun summer tour, thanks to all of you for making it so special. Only a few shows left! ??? #DonnyAndMarie #Summer #Tour pic.twitter.com/2XbECygJfz

— Marie Osmond (@marieosmond) July 26, 2018
Marie released her first single "Paper Roses" in 1973 as a solo artist. The song made it to the top 5 on the Billboard chart, and was also named as the number 1 country hit. The following year Marie released another single, and an album with the name "In My Little Corner of the World". Her next album was titled "Who's Sorry Now" released in 1975, followed by her fourth in 1977. Between 1984 and the 2010s, Marie released numerous songs – some become hits while others such as her "All in Love" and "Steppin' Stone" albums failed to become successful on the Billboard charts.
Marie's first acting role was in 1975, when she hosted the Donny & Marie variety show alongside her brother Donny. It was run on ABC until 1978, before the show was renamed "The Osmond Family Hour". Their first TV movie was "The Gift of Love" which was aired in December 1978 on the ABC. Between 1985 and 1986, Marie got the role of co-host for the series "Ripley's Believe It or Not" with actor Jack Palance, and other shows Marie has starred in include the movie 'Side by Side' in which she played her mother Olive, 'I Married Wyatt Earp', and the sitcom 'Maybe This Time' among other television shows.
Family, Children and Tragic Death
Marie grew up in a huge family which made her yearn to have many children herself. She now has eight, namely Rachael, Jessica, Stephen, Michael, Matthew, Brandon, Abigail and Brianna; three of them are her biological children while five are adopted. Her family has continued to expand, as two of her children are already parents, thus making her a grandmother.
She got her first son, Stephen James Craig, in 1983 with her first husband Stephen Lyle Craig. After her divorce from her first husband, Marie went ahead and married Brian Blosil in 1986. Soon afterward, Marie gave birth to their two biological children, Matthew and Rachael, and they also adopted five children. However, in 2010, their adoptive son Michael Blosil committed suicide at the age of 18. Marie holds her children close to her heart, stating in an interview with Closer Weekly that she cannot compare the blessings of having eight children to any accolades she has accumulated throughout her professional life. She is so proud of all her children and three grandchildren.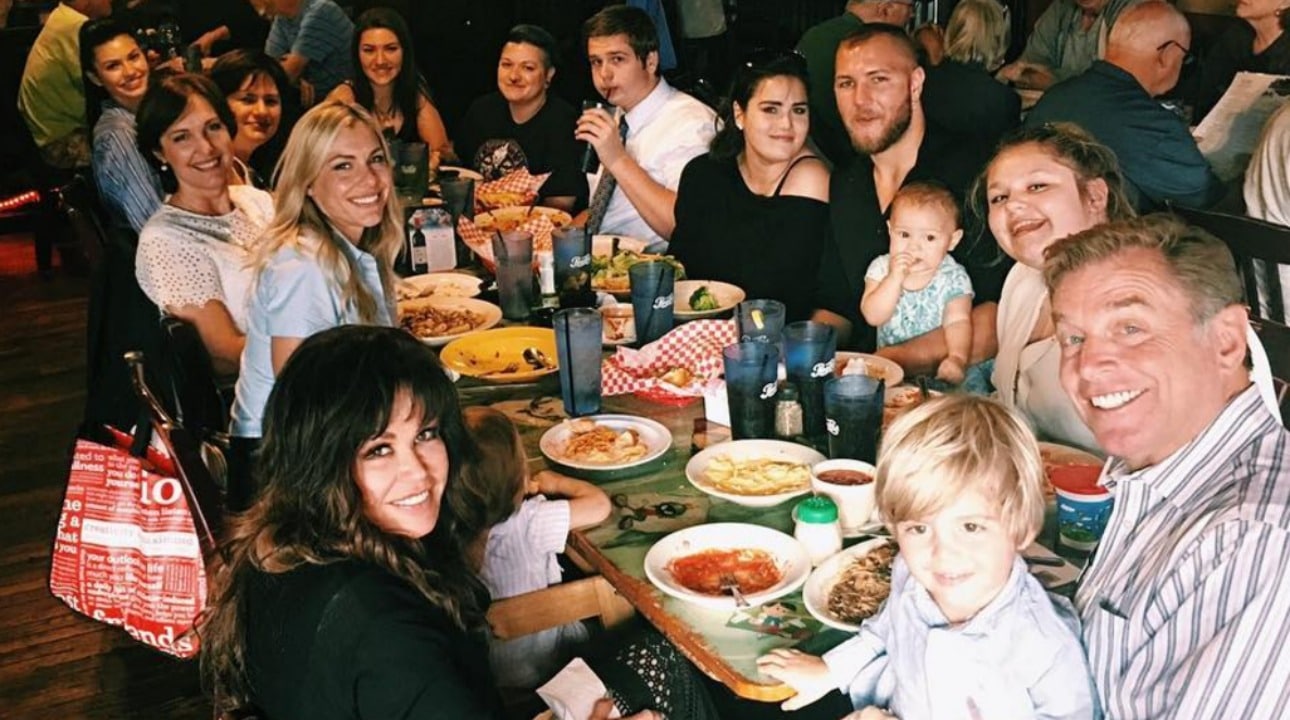 Marie Osmond's Marriages
Marie started dating Jeff Clayton in 1979, and they even got engaged, however, by July that year Marie realized that marriage was a big commitment, and she was not totally sure whether she was ready to settle down. Clayton shared the same sentiments, and so they called it a day. Marie then met and fell in love with Stephen Lyle Craig, a basketball player at Brigham Young University. They went ahead and married on the 26th June 1982, and soon afterwards welcomed their only child, Stephen James Craig on April 20, 1983. Unfortunately, in October 1985 the couple divorced, for unknown reasons.
On 28th October 1986, Marie married her second husband, Brian Blosil, at the Jordan River Temple in her hometown. The couple had two children together, namely Rachael on 19th August 1989 and Richard on 6th June 1998. In addition, Marie and Brian adopted five other kids, however, the couple's love ended in divorce in March 2007. Four years later, Marie remarried her first husband Stephen Craig, in the Las Vegas Nevada Temple in May 2011, in a small ceremony and Marie even wore the same dress she had on during their first wedding. The couple is still together up to this date, so this time the marriage has already lasted longer!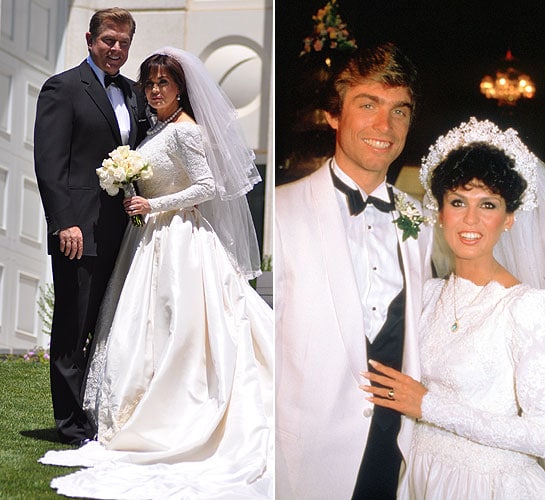 Marie Osmond's Salary, Net Worth and Assets
As of 2018, her net worth is estimated by authoritative sources to be over $20 million. It's also estimated that Marie makes an average of $2 million every year, including over $100,000 from sponsorships and endorsements. In 2010, E! reported that she and Donny were getting a $1.6 million salary for their Las Vegas variety show. As a successful musician, Marie has also earned a considerable amount from her 16 studio albums, and her wealth also comes from her acting career, and doll-making. Marie's dolls are viewed as a collectible, and their prices keep escalating as time goes by – they retail from $10 to $100 on websites such as E-Bay. To date, Marie has sold thousands of her dolls, and made a fortune from the sales.
When it comes to houses, Marie is fanatical, but apparently has excellent taste. Most of the houses Marie has stayed in resemble a castle even today. One of her houses in LA featured a sauna, swimming pool, and hot tub, which unsurprisingly cost her a million dollars to buy.