Mary Woronov's Wiki – aka Calamity Jane on Death Race 2000
• Mary Woronov is an American actress, writer, director, author, and painter.
• She was raised in Palm Beach, Florida and attended Packer Collegiate Institute and Cornell University before dropping out to focus on acting.
• Her most famous role is Calamity Jane in the 1975 movie "Death Race 2000".
• She has been married twice and has written 3 books.
• Mary is 78 years old, has an estimated net worth of over $4 million, and is a cat-lover who supports charities.
Who is Mary Woronov?
Mary was born in Palm Beach, Florida USA, on 8 December 1943 – her zodiac sign is Sagittarius, and she holds American nationality. She's an actress, film writer, director, author, and painter, who's appeared in more than 100 movies and TV series, while she's perhaps still known best for her portrayal of Calamity Jane in the 1975 action science fiction comedy movie "Death Race 2000". It was directed by Paul Bartel, starred David Carradine, Sylvester Stallone and Simone Griffeth, and follows a cross country car race in which the drivers earn points by running over pedestrians.
Early life and education
Mary was raised in Palm Beach by her mother Carol Eschholz and step-father Victor D. Worononov; her mother married Victor in 1949, and he legally adopted Mary in the same year.
She hasn't shared any details concerning her biological father, and it's widely believed that she didn't have a chance to meet him.
Mary became interested in acting while attending a local high school, and while she wanted to pursue a career in the film industry straight away, her mother urged her to focus on her education. Upon matriculating in 1961, Mary enrolled at Packer Collegiate Institute but soon transferred to Cornell University, from which she dropped out to focus on acting.
Roles in movies
Mary made her debut film appearance in the 1966 comedy drama "The Beard", and a couple of her roles in the remainder of the '60s were in the 1966 drama "Chelsea Girls", the 1966 comedy "Kiss the Boot" and the 1967 drama "****".
What marked the '70s for Mary, aside from her role in "Death Race 2000", was her portrayal of Pearl in the 1976 action crime drama "Jackson County Jail", directed by Michael Miller, and which starred Yvette Mimieux, Tommy Lee Jones and Lisa Copeland. It follows a wrongfully imprisoned woman who has just escaped from jail.
In 1982, Mary played Secretary Joyce in the comedy "Movie Madness", while a couple of her following notable performances were in the 1983 action science fiction comedy "Angel of H. E. A. T.", the 1983 musical comedy "Get Crazy", and the 1984 horror science fiction comedy "Night of the Comet". She portrayed Channeler in the 1989 action fantasy horror "Warlock", directed by Steve Miner, and which starred Julian Sands, Lori Singer and Richard E. Grant; the movie follows a warlock who has escaped into the 20th century from the 17th century, and is being chased by a witch-hunter; it won one of the nine awards for which it was nominated.
Mary had a couple of notable performances in the '90s, in movies such as the 1990 science fiction horror "Watchers II", the 1991 adventure crime comedy "Motorama", and the 1998 romantic drama "Sweet Jane".
In 2005, Mary played Abbie in the critically acclaimed western crime horror "The Devil's Rejects", written and directed by Rob Zombie, and which starred Sid Haig, Sheri Moon Zombie and Bill Moseley. The movie follows the murderous Firefly family who are on the run from Sheriff Wydell, and it won 10 of the 18 awards for which it was nominated.
Mary has since appeared in only a couple of movies – her three most recent roles have been in the 2012 comedy "Attack on the 50 Foot Cheerleader", the 2016 short drama "Snowbird", and the 2019 short comedy "Frankenstein's Monster's Monster, Frankenstein"; she's currently shooting for both the upcoming drama "Citizens", and the horror "Silent Night, Bloody Night Part 3".
Roles in TV series
Mary has mostly been focused on appearing in movies during her acting career, and doesn't have many TV series credits.
Mary's debut appearance was in the 1974 drama "Somerset", created by Robert Cenadella, and which starred Paul Sparer, Georgann Johnson and Susan MacDonald. It revolves around the conglomerate Delaney Brands and the people running it, and was nominated for a Daytime Emmy Award for Outstanding Costume Design (Julia Sze).
A couple of Mary's following roles in TV series were in the 1976 episode "Angels in Chains" of the hit action crime adventure "Charlie's Angels", the 1977 episode "Capture" of the science fiction adventure "Logan's Run", and the 1984 episode "The Dog Who Knew Too Much" of the action crime adventure "Hart to Hart".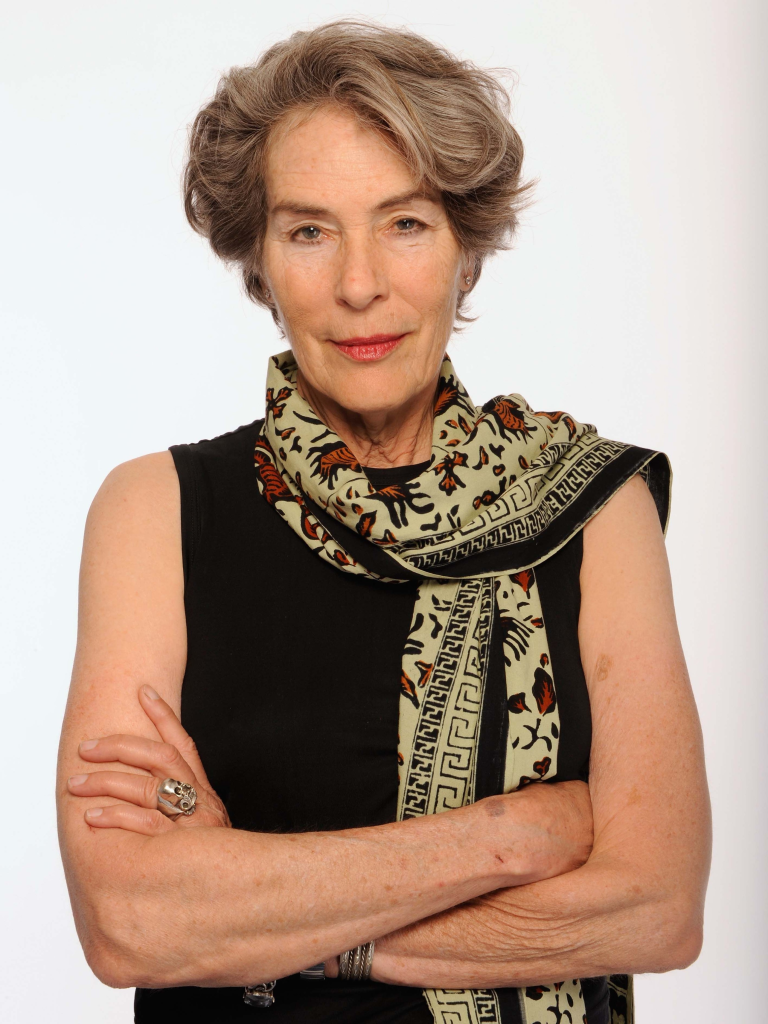 Mary appeared in an episode or two of numerous series in the '80s and '90s, with some of the most popular amongst these having been the adventure comedy drama "Amazing Stories", the comedy "Brothers", and the comedy drama "St. Elsewhere".
Her most recent role in a TV series was her portrayal of Motel Manager in the 1999 episode "Get Your Kicks at Motel 66" of the mystery fantasy thriller "Beyond Belief: Fact or Fiction".
Other credits
Mary wrote the 1984 short film "Spalding Gray's Map of L. A." and the 1996 documentary movie "Vampire Cult Queens from Hell". Between 1996 and 1999, she wrote and directed three episodes of the romantic series "Women: Stories of Passion".
She has received three special thanks, for the 1992 horror film "Hellroller", the 2011 biographical musical documentary "Hit So Hard", and the 2020 action fantasy horror movie "Frankenpimp's Revenge: The Romeo and Juliet Massacre".
Mary has made a guest appearance in numerous talk-shows, such as "E! True Hollywood Story", "American Masters" and "Andy Warhol's Factory People".
Awards and nominations
Mary has won one of the four awards for which she has been nominated: a 2000 Los Angeles Silver Lake Film Festival Spirit of Silver Lake Award for Narrative Feature (shared with Kenneth Anger and P. David Ebersole).
Love life and relationships
Mary has been married twice. In 1970, she exchanged vows with her first husband Ted Gershuny, an American film producer and director, and they completed three movie together: the 1970 "Kemek", the 1972 "Silent Night, Bloody Night" and the 1973 "Sugar Cookies", but the two divorced in 1973.
Mary married the American movie producer Fred Whitehead on 28 June 1976, and they divorced sometime in the following 20 years, but the exact date remains undisclosed.
She hasn't spoken of any other men whom she has perhaps been with, so as of March 2022, Mary seems to be single, has been married twice, and doesn't have children.
Hobbies and interesting facts
Mary's an author, and has published three books: "Blind Love", "Snake" and "Swimming Underground: My Years in the Warhol Factory".
She was once deeply passionate about travelling, and her acting career has taken her all around the world. Mary nowadays seems to prefer staying at her home in Brooklyn, New York City.
She's a cat-lover, and has had many pet cats, while she's also donated money to an animal shelter close to her home. Mary occasionally works with charity organizations which aim to help underprivileged children, and has attended various fundraisers.
Mary's personal favorite actor and actress are Clint Eastwood and Meryl Streep, while a couple of her favorite movies include "The Devil Wears Prada", "The Bridges of Madison County" and "Gran Torino".
Age, height and net worth
Mary's age is 78. She has long brown hair and brown eyes, her height is 6ft (1.8m) and she weighs around 155lbs (70kgs).
As of March 2022, Mary's net worth has been estimated at over $4 million.