Meet Jazmyn Bieber: The Younger Half-Sister of Justin Bieber
Who is Jazmyn Bieber?
Canadian YouTuber and social media star Jazmyn Kathleen Bieber was born under the zodiac sign Gemini on 30 May 2008, in Stratford, Ontario, Canada. She's perhaps known best for being a half-sister of famous Canadian singer-songwriter Justin Bieber, although she's today also known for her self-titled YouTube channel, which she launched on 27 July 2016, but onto which she's posted only four videos. Jazmyn's channel's today subscribed to by nearly 200,000 people, and all her videos combined have been watched over 4.3 million times.
Her half-brother Justin was one of the most popular, as well as controversial singers when he was a teenager; he's since matured and has been married to American model and socialite Hailey Bieber, nee Baldwin since 2018.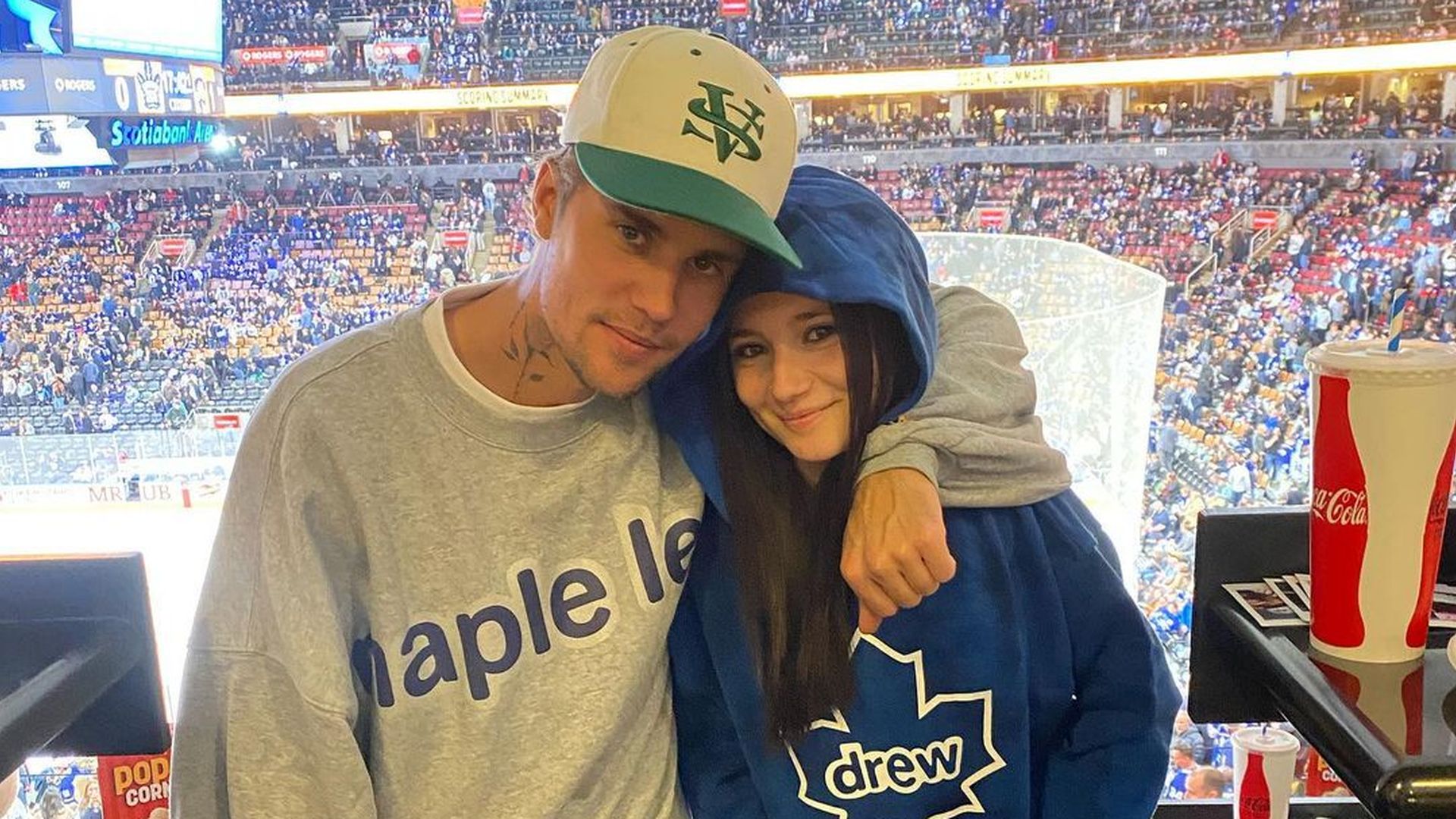 Education and early life
Jazmyn's being raised in Stratford alongside her younger brother Jaxon Bieber, by their father Jeremy Bieber and mother Erin Wagner; Erin's today working at the telecommunications company Fibernetics as an account executive, and it's believed that Jeremy's the owner of his own business.
Jazmyn's been attending a local high school in Stratford since 2022, and is today interested in a number of activities as she enjoys appearing in school plays, playing tennis and volleyball with her peers, and taking creative writing lessons; she spends most of her spare time maintaining her social media accounts, as these have already turned into her source of income.
Jazmyn's set to matriculate in 2026; most of her fans believe that she won't be pursuing a college degree but will rather remain focused on her career on the internet.
Most watched YouTube videos
Jazmyn's highly popular on YouTube, even though her channel numbers only four videos, all of which were uploaded around six years ago. Most feature her spending time with her siblings and speaking about her family, but Jazmyn's promised to her fans that she'll be returning to her channel with new content, but this is yet to happen; we're going to cover the four videos currently found on her channel.
Her most popular video "Jazmyn Bieber Channel – Official Trailer" was posted on 19 December 2016, and has since been watched over three million times; it features Jazmyn waking up, jumping onto her four-wheeler and then driving a golf cart to reach her own studio.
Jazmyn's #2 video "WHISPER CHALLENGE! | Jazmyn Bieber" has been watched over 700,000 times since it was posted on 16 January 2017, and features Jazmyn and her step-sister Allie taking on the 'whisper challenge'.
Her third most popular video "PET HAMSTER | Jazmyn Bieber" has been watched over 400,000 times since 20 January 2017, and features Jazmyn and Allie talking about their pet hamsters and new iPhones.
Jazmyn's #4 video "Kids WiFi" has been watched close to 150,000 times since 17 March 2017, and features her father speaking about how he and his wife are raising their children.
Presence on the internet
Jazmyn's built quite a fanbase for herself on the internet; her Instagram account numbers over 1.6 million followers, and she's posted over 30 pictures and videos onto it. Most of Jazmyn's content shows her during her everyday life, whether she's spending time with her parents and siblings, relaxing in nature, or is at her half-brother Justin's music studio.
She created her Twitter account in September 2011, today followed by close to 700,000 people, even though she's tweeted only about 250 times; Jazmyn's most recent Twitter update was on 10 January 2021, when she simply wrote 'smile'.
Jazmyn's also quite popular on Facebook, and more than 6,600 people are following her on this network, while she's following back only 14 people; her most recent update was on 22 October 2023, when she changed her cover photo, featuring her and her best friend spending time together.
Jazmyn's recently launched her TikTok account, and has posted six videos onto the network; most of these show her spending time with her siblings and friends, and all six combined have amassed nearly 100,000 likes. Jazmyn's followed by nearly 20,000 people on this network.
Friends and boyfriend
Most of Jazmyn's fans believe that she's still too young to be dating, however, there are some who believe that she has a crush on a boy whom she occasionally features in her Instagram pictures and videos.
Some of Jazmyn's fans have claimed to have seen her and the boy in question holding hands while walking in the streets of Stratford, but no evidence has been provided to support these claims, nor has Jazmyn addressed the rumors.
Jazmyn's highly sociable and has many friends at school, often featuring them in her Instagram content; she's also collaborated with a couple of other child and teenage social media stars over the years.
Interesting facts and hobbies
Jazmyn loves being in nature and is a lover of animals; this is mostly because she was raised on her parents farm, as they're the owners of a large property in Stratford. A number of Jazmyn's Instagram pictures feature her and her family walking together on grassland.
She's passionate about music, and at one point wanted to pursue a career in the industry, looking up to her half-brother Justin; it didn't take long for Jazmyn to learn that she wasn't talented enough to succeed in the music industry. Her favorite singer is Rihanna.
She loves horses and is an avid horseback rider.
Jazmyn's recently dyed her hair blonde.
She's interested in fashion, and is dreaming about becoming a famous fashion designer; Jazmyn's also into acting and would like to appear in a popular Hollywood movie.
Zendaya's one of her favorite actresses, and a couple of Jazmyn's favorite films include "Smallfoot", "Trouble Don't Last Always" and "Space Jam: A New Legacy".
Height, age and net worth
Jazmyn's age is 15. She has brown hair (natural color) and brown eyes, weighs around 85lbs (39kgs) and is 4ft 5ins (1.34m) tall.
Jazmyn's net worth's been estimated at over $10,000, as of October 2023, and her half-brother Justin's at over $300 million.