Meet Street Outlaws Cast Wiki: New Season or Cancelled, Member Dies, Salary, Net Worth
Meet Street Outlaws Cast
Discovery channel has done it again; with a number of successful reality shows, someone would think that they wouldn't have any more good ideas for a new one, however, they have more aces up their sleeves than anyone could have thought. With "Street Outlaws", Discovery showcases real illegal activity – street racing. The cast of the show aren't paid, and they earn only through racing. So if you aren't familiar with the cast of the show, then stay with us for a while, as we will introduce you to them.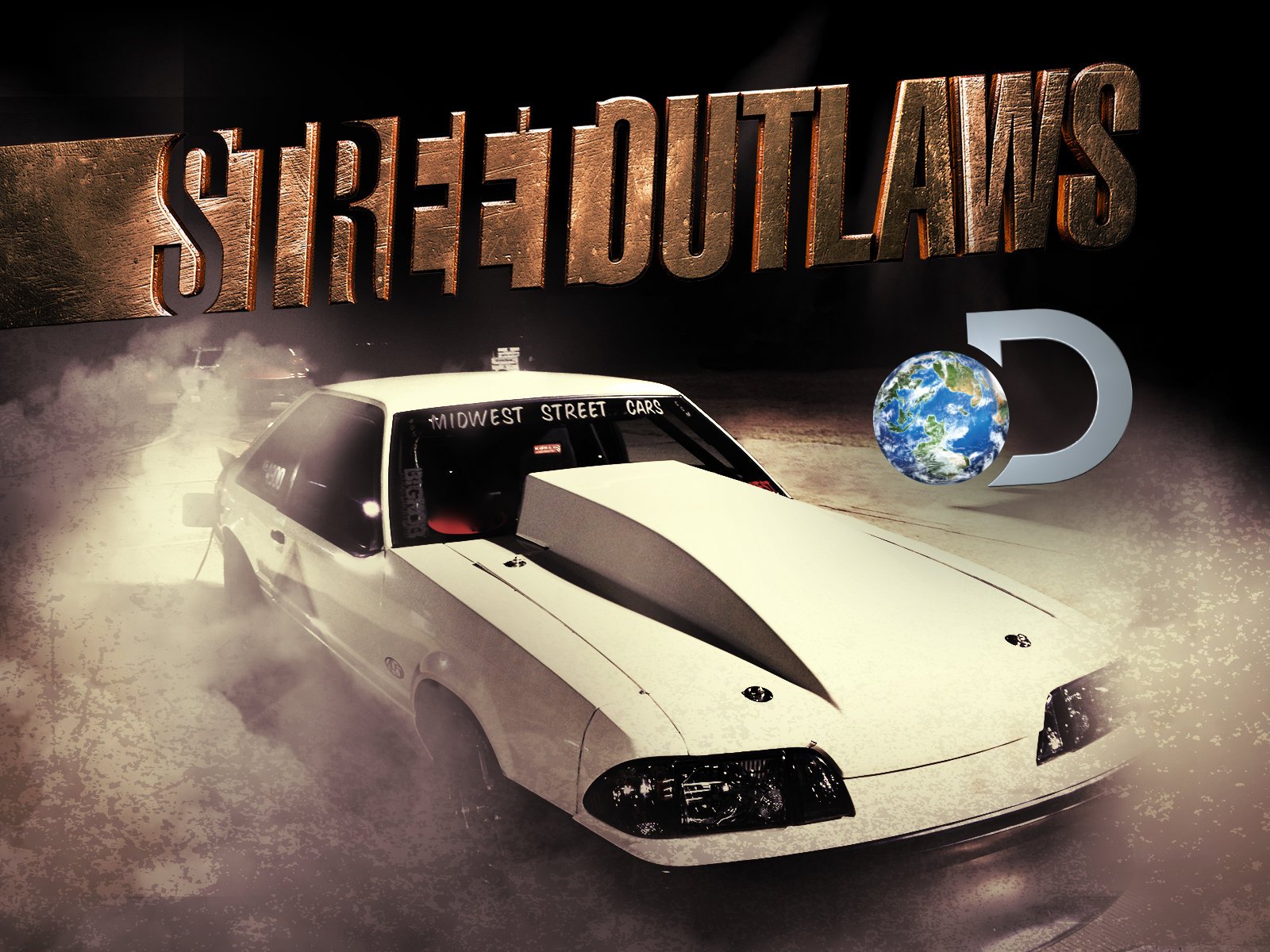 Since the launch of the reality series in 2013, numerous street racers have showcased their skills, with the most notable being AZN, real name Jeff Bonnett, Daddy Dave (David Comstock), Sean "Farmtruck" Whitley, and Big Chief, whose real name is Justin Shearer, among numerous other drivers. We will share with you all the important and interesting details of these members and more.
Jeff Bonnett or AZN
Born as Jeffrey Bonnett on the 3rd August 1981, in Oklahoma USA, he is the son of Denis and Motsu Bonnet, who is Taiwanese. Jeff has an older sister Brenda. He spent his childhood in Oklahoma, and at an early age fell in love with cars. Taught how to drive by his father, who passed away in 2001, the two were also working on cars, especially a 1964 Chevy, which Jeff bought when he was in high school, with borrowed money from his father, but later returning all $2,800, how much the car cost. As he was growing up in the area where street racing was popular, and he himself was in love with cars and racing, he soon became part of the illegal sport. In one of his first races, he was up against Sean 'Farmtruck' Wheatley, and although he lost the race, he found a friend, mentor and eventually a team partner in Sean.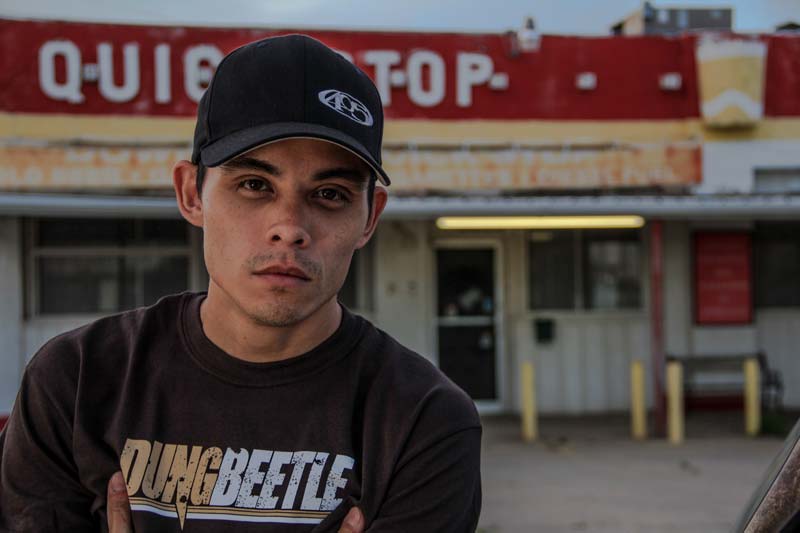 Rise to Prominence
Once the race was over, the two struck up a friendship, which resulted in a business partnership. They began racing as a team, and once the "Street Outlaws" was created and premiered, Jeff became a rising star. So far, he has featured in all 362 episodes of the highly-acclaimed show, and so has become a prominent TV personality, in addition to already being a successful racer. Since reaching stardom, Jeff sold his first car, but then bought it back as he was too emotionally attached to it – he now races in the 1965 VW Bug, which he named "The Dung Beetle". Of course, he has done a number of modifications to his car, including installing a 1000 horse-power turbo-charged precision engine.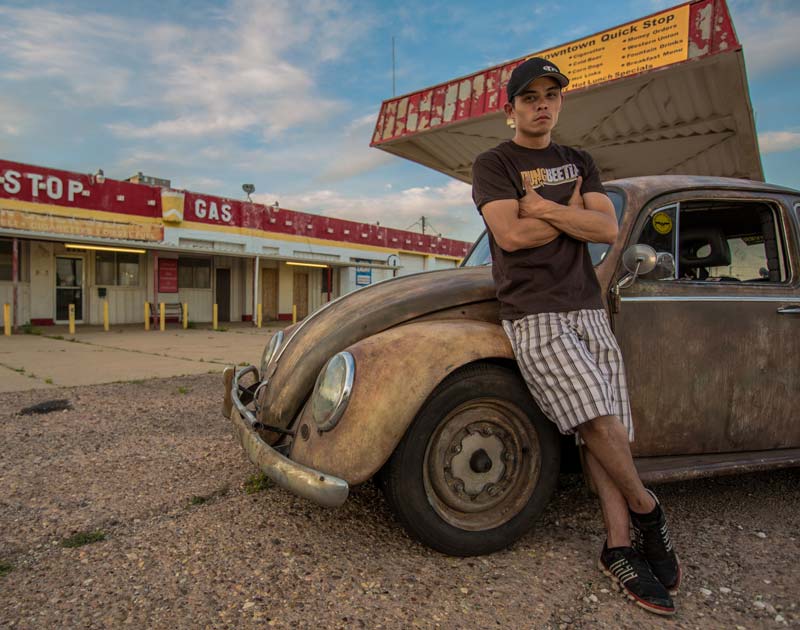 Jeff Bonnett Net Worth and Personal Life
Do you know how rich Jeff Bonnett is? Well, he has won several events in his native Oklahoma, which have contributed to his wealth, and he also runs his own business, a clothing store The FNA Firehouse, which has also added a significant amount to his wealth. So, as of late 2018, according to authoritative sources it has been estimated that Jeff Bonnett (or AZN's) net worth is as high as $300,000. When it comes to his personal life, Jeff hasn't revealed much to his fans, but it is known that he is single and fully focused on his rising career.
David Comstock
Let's now skip to the next in line, Daddy Dave, born David Comstock on the 4th April 1973 in Shawnee, Oklahoma USA, the son of Peter and Marge Comstock. He became interested in cars at an early age, and began his racing career immediately after obtaining his driving license. Though he had troubles with money, he would use his father's Chevrolet Impala from 1978 as his first car.
Career Beginnings and Rise to Prominence
Though he had an underperforming car, Daddy Dave didn't have trouble winning races, which enabled him to buy a new car, a 1996 GMC Sonoma S10 pickup truck. He struck-up a friendship with Just Shearer, known as Big Chief, who introduced him to other drivers from "Street Outlaws", and Daddy Dave soon started racing against them. He became a fierce rival of Shawn, but managed to win against him, which brought him enough credit to become one of the main cast of "Street Outlaws".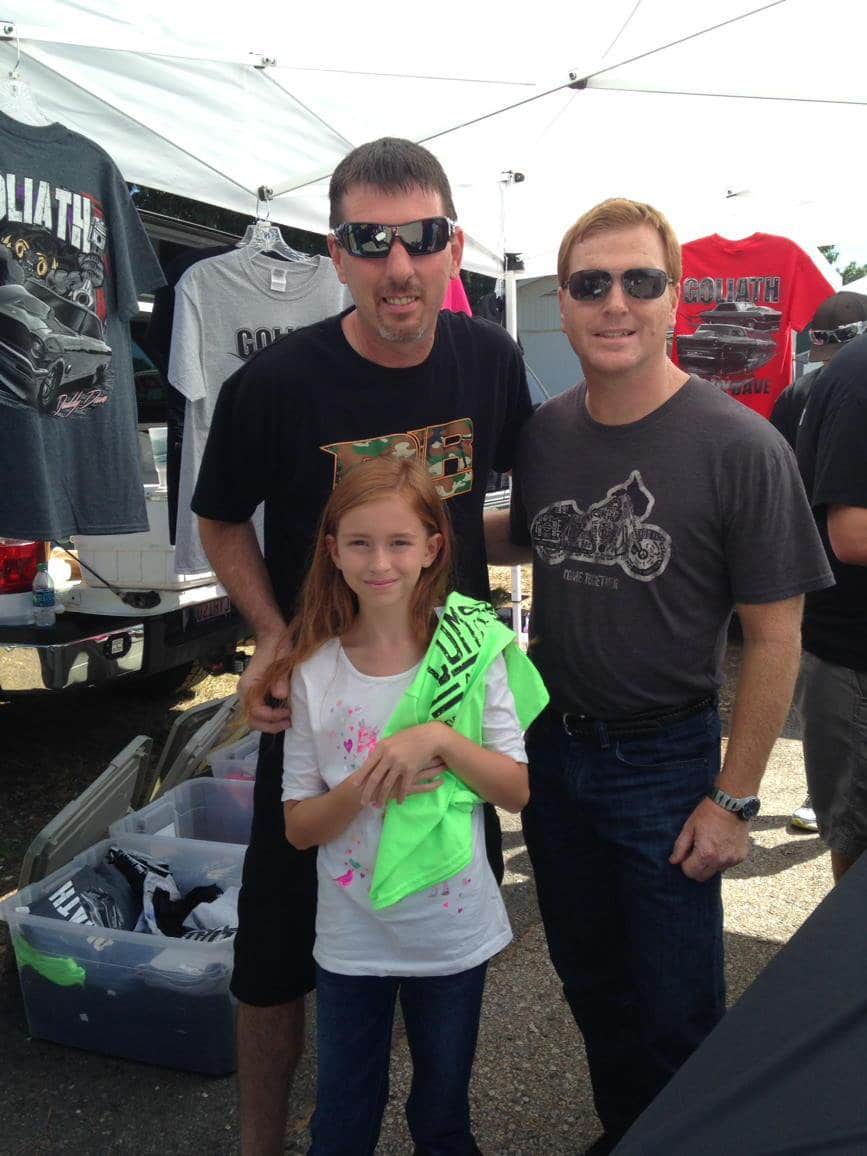 Car Crash and New Car
In 2015 Daddy Dave was
involved in a terrifying crash
, suffering a broken shoulder, lung bruising and concussion, but fully recovering.  Since then, Daddy Dave has built a
new car
, which he named Goliath 2.0 – he was two years out of racing, but recently returned with another victory, and is now in California, waiting for the new season of "Street Outlaws".
Daddy Dave Net Worth and Personal Life
Do you know how rich Daddy Dave is? Well, since launching his career and struggling to find money for a car, Daddy has become a prominent racer and reality TV star. His net worth is now authoritatively estimated at an impressive $2 million. When it comes to his personal life, Daddy Dave has been married to Cassie since March 2013, and they have two daughters.
Sean "Farmtruck" Whitley
One of the biggest names in the "Street Outlaws" is, of course, Sean Whitley, better known as Farmtruck. Information about his birthday and place have been omitted from the media, as have other details of his early life before racing, which hopefully may be sharing soon with his fans. Like other members of the cast, Sean became interested in cars at a young age, actually12, when he drove his father's pick-up truck. As he got older, his love for trucks grew, and once old enough he started racing with other drivers alongside Route 66, in a Chevy C-10.
Rise to Prominence
His involvement in street racing got him into the "Street Outlaws" cast, and since then he has become one of the most successful racers on the show. Alongside with his partner AZN, he has dominated the streets, and gained popularity all over the US. Like other prominent drivers, he has appeared in all 362 episodes of the show, and is now awaiting the new season.
Sean Whitley Net Worth and Personal Life
Do you know how rich Sean Whitley is? Well, Sean is one of the millionaires of the show, as his net worth is estimated by authoritative sources at over $2 million, as of late 2018. Pretty impressive don't you think? Now, let's switch to Sean's personal life? What do you know about it? Well for now Sean likes to keep information from his private life hidden from the public, so no reliable information is available regarding details such as is he married and does he have children.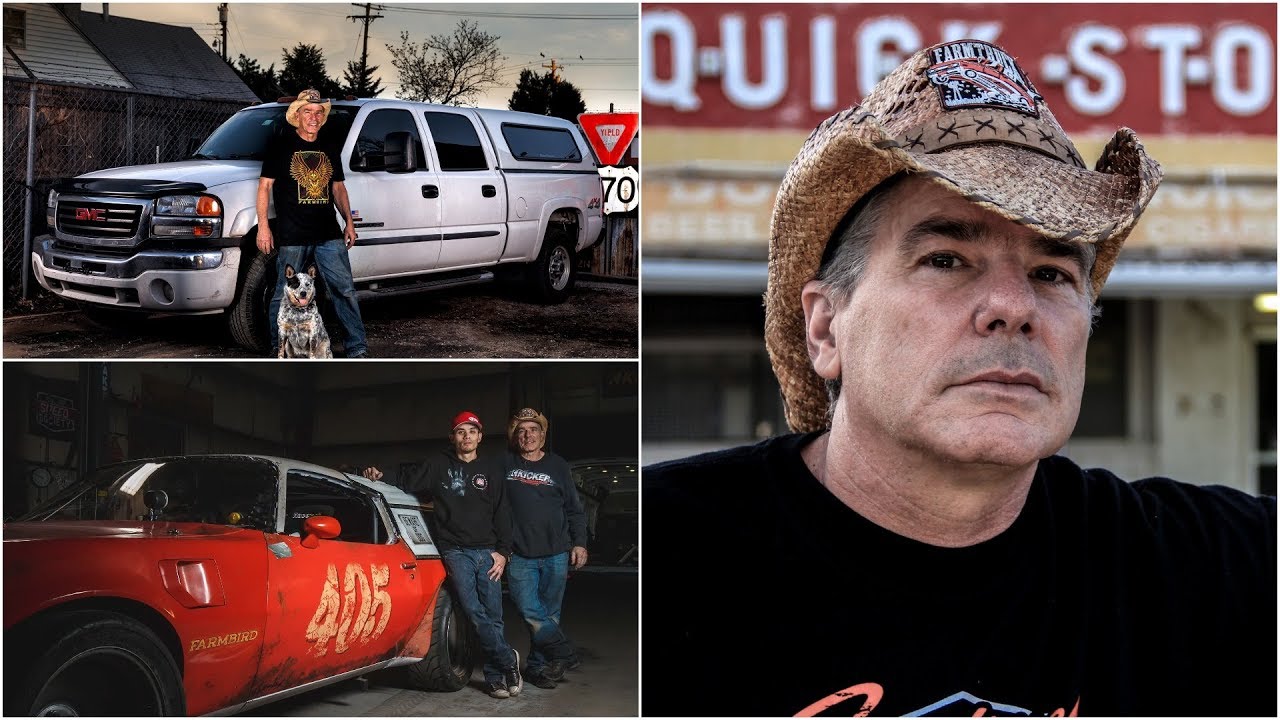 Justin Shearer or Big Chief
If it wasn't for Big Chief, there wouldn't be "Street Outlaws" – he is now the go-to guy if you want a spot in a race and you are from Oklahoma. He was born on the 9th December 1980, in Louisville, Kentucky USA, but moved to Oklahoma when he was 12 years old, having already developed an interest for cars, and he would bike his way to Route 66 to watch street racing. As he got older, his interest increased, and in no time he joined other street racers.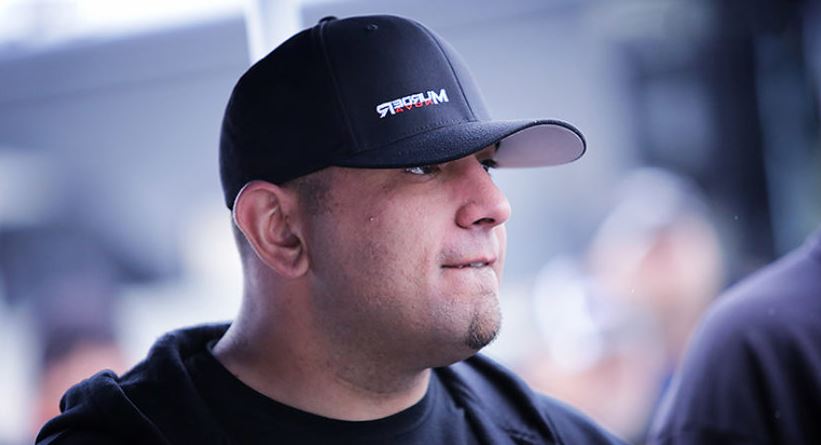 Career Beginnings and Rise to Prominence
His first car was a 1972 Pontiac LeMan,s which was also his dream car. After winning a number of races and becoming more successful, he himself became part of "Street Outlaws" – chosen as the head of the Oklahoma area, he is now the one who you need to ask for a place in  the nextrace. Like other racers, Big Chief has also appeared in all 362 episodes of the acclaimed reality show, which has made him a star not only in the USA but across the world.
Having a great time! Thanks to @ClayMillican and #partsplus !!! #NHRA pic.twitter.com/Wxz4HvxbDJ

— Justin Shearer (@BigChiefOKC) September 20, 2014
Big Chief Net Worth and Personal Life
Do you know how rich Big Chief is? Since launching his career, Justin Shearer, or Big Chief, has become extremely successful. He has won a number of races and has also been an instrumental part of the show "Street Outlaws". So, as of late 2018, according to authoritative sources, it has been estimated that Big Chief's net worth is as high as $2 million. When it comes to his personal life, Big Chief is married to Alicia, who he met when he was just 18 years old. The couple reside in Oklahoma City. and have two children together.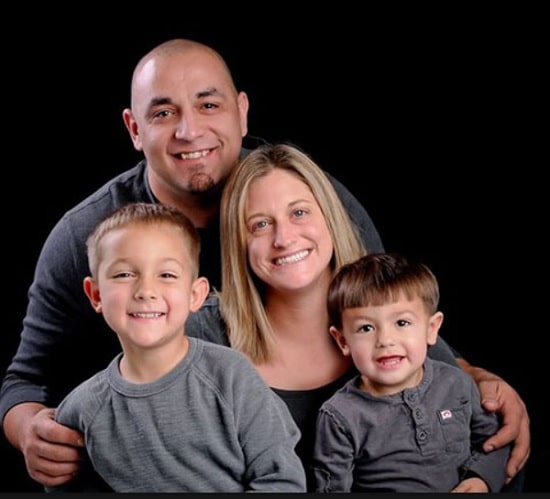 Other Racers
A number of other racers have caught the attention of the public, including Ryan Martin, Tyler Priddy, Derek Travis, Murder Nova and Jerry Johnson, among others, but information other than names and birthdays are yet to be revealed to the public.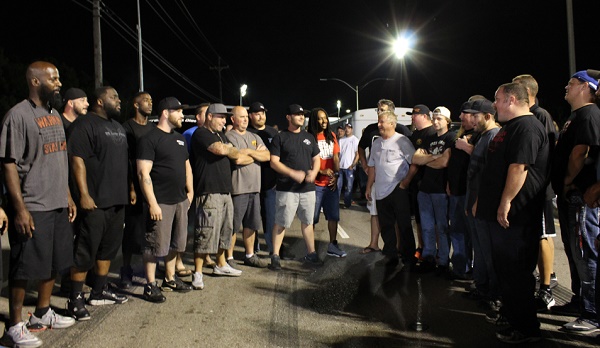 Is "Street Outlaws" Canceled?
On the 9th July 2018, the show finished airing its 11th season, after which rumors of its cancelation surfaced, but that isn't the case. The show has been renewed for a 12th season, and the racers are currently in California, for the season premier which was on the 15th October. So far, only two episodes have aired, but there is no doubt that other episodes will soon follow.
Has Someone of the Cast Died?
Although a dangerous activity, no one has died on the track of the racers, despite several crashes. However, Butch DeMoss and Tyler "Flip" Priddy passed away while still a part of the show, but died at home; Butch was 43 and Flip was only 31 years old.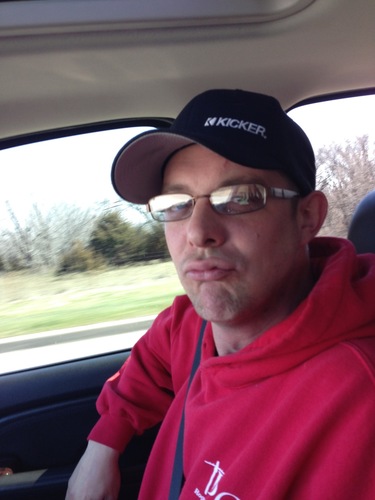 Furthermore, it was reported that Izzy Valuenzela participated in a race and killed two people in attendance, but it was actually Gary Balyan who had borrowed the car, and was eventually sentenced to 12 years in prison.