Meredith Marakovits (NY Yankees) reporter Wiki Bio, Husband, Kids, Body
• Meredith Marakovits born in Walnutport, Pennsylvania, USA on 22nd July 1983
• Became a reporter and sportscaster for the New York Yankees 'Yes Network'
• Graduate of La Salle University with a BA in Marketing and Communication
• Net worth of $1.5 million
• Active on Instagram and Twitter with 85,000 followers
Who is Meredith Marakovits
Meredith Marakovits was born on the 22nd July 1983 in Walnutport, Pennsylvania, USA, and is a reporter who is probably best recognized for being a sportscaster of one of the most iconic sports teams in the US, the New York Yankees, for the 'Yes Network'. Being the host of the shows broadcasting before and after Yankees' games, as well as reporting their statistics and similar things during the game and hosting the famous 'Yankees Batting Practice Today' TV show gained her recognition. Her appearance on the MLB Network increased her popularity, as well.
Early Life and Education
Not much information about Meredith's childhood is available to the public, except that she spent most of it in Walnutport, the only child to her parents Sara and Dan Marakovits. Dan was an outstanding basketball player for many years after which he went on to be the coach of several high school teams, so it was because of him that Meredith became so interested in sports, in the first place. After finishing primary school, she moved to Allentown, Pennsylvania, to attend the Central Catholic High School there, and being an exceptional volleyball player, on matriculating she managed to win a sports scholarship provided by La Salle University, to subsequently play volleyball at the NCAA Division level I in Philadelphia, Pennsylvania. She graduated from the university in 2005 with a BA in marketing and communication, however, what she was always more fascinated by than playing sports was in broadcasting. Even though her parents were not so fond of her entering that kind of an industry, as they knew how competitive the market was, she wanted to pursue her dream of being a reporter.
Career
After graduating, Meredith decided to do everything in her power to become one of the memorable reporters of her time. As one of her greatest loves besides journalism, was sport, she wanted to combine the two. Therefore, she started hosting pre-game and post-game shows for several sports teams, including a baseball team from International League – Lehigh Valley Iron Pigs, for which she needed to sign a contract with Television Network. She then went on to be a sideline reporter for Service Electric's 2 Sports Division, for which she started sports casting indoor football, college football as well as college basketball. In 2010, Meredith decided it was time to try entering more serious journalistic circles, which led to her moving to Philadelphia. Having built an impressive resume, she didn't face any trouble finding the job she wanted – a very prominent radio station at the time – 97.5 The Fanatic/ESPN Radio – offered her a position of a beat reporter for one of the Major League Baseball (MLB) teams, the Philadelphia Phillies. Following her successful start on this radio station, Marakovits received several calls from important people in the industry, including the director of Comcast SportsNet Philadelphia where she began following 'Philadelphia 76ers'.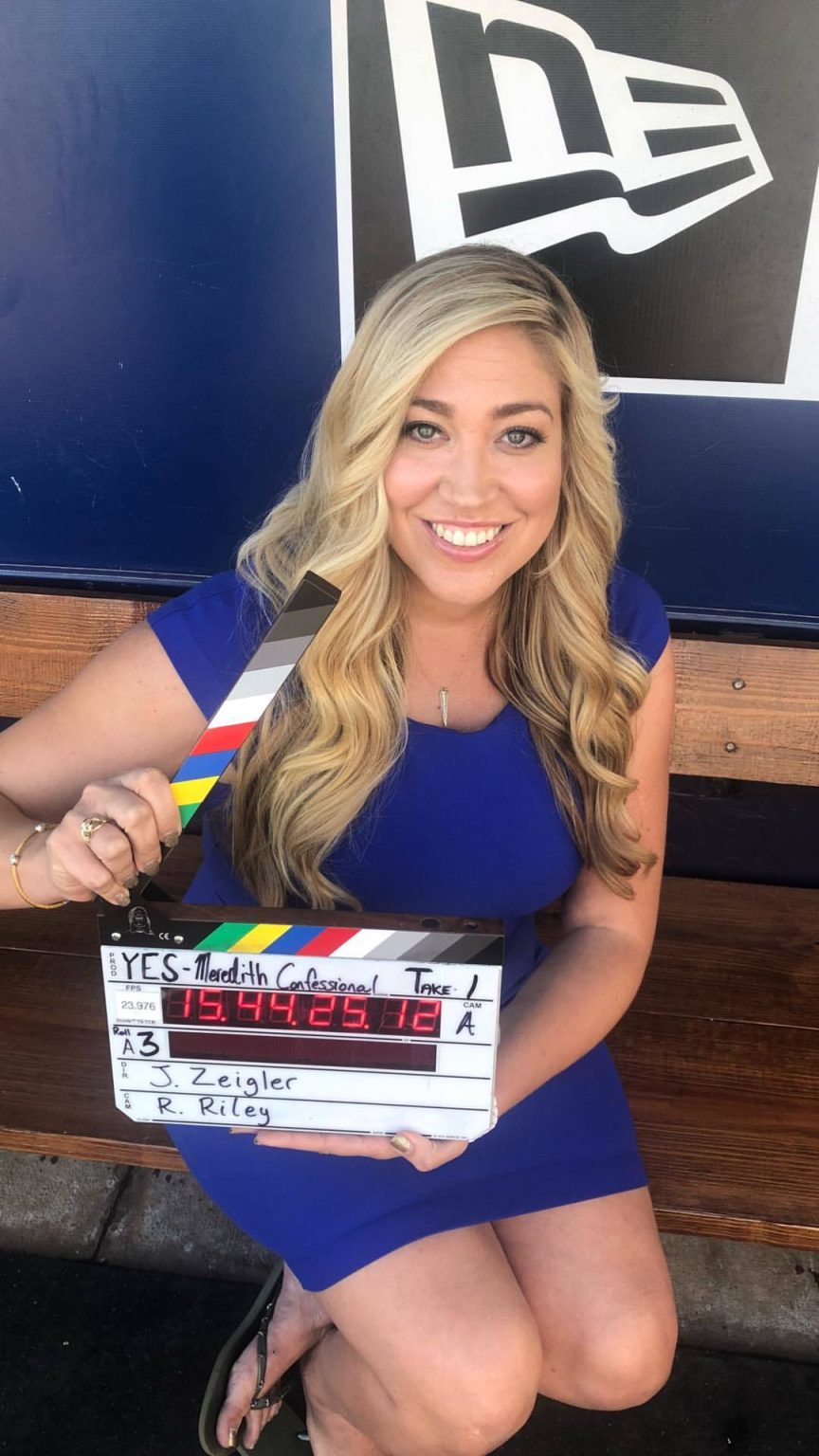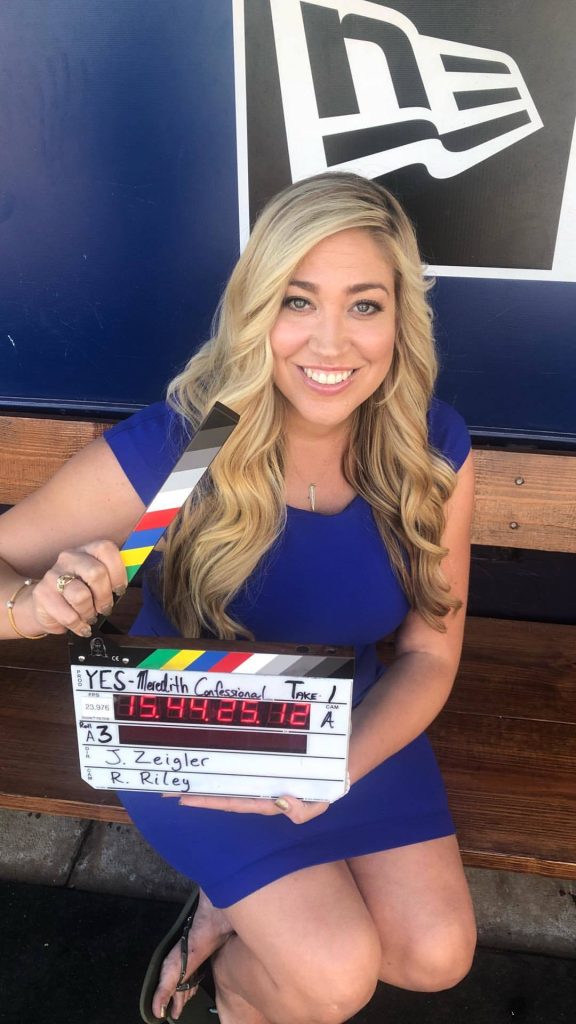 After quitting both of the jobs in 2012, in the following years she took the opportunity to work for Sportsnet New York as an anchor, WFAN as a contributor to their radio programs, and Comcast SportsNet New England as an anchor. In addition, she made memorable appearances in "The Daily News Live", "The Wheelhouse" and "Geico Sportsnite" on the SNY. To speak further about her career, it is well-known that she became the main clubhouse reporter for The Yes Network, where she has been reporting on the New York Yankees, which can be considered as the peak of her career.
Meredith's personal life, husband, kids?
There is very little information about her personal life as she has been keeping it to herself rather than sharing it with the media. Therefore, it is not known who she dated in the past or if she has a boyfriend currently. It is only speculated that she is not married, but it is known that she doesn't have kids presently. What is certain about her personal life is that she is very close to her family. Beside her parents whom she visits whenever she has spare time, she has two older brothers and two nieces.
Net Worth and Body Measurement
If you have ever wondered how rich Meredith Marakovits is, it's estimated by authoritative sources that she counts her net worth at the amount of $1.5 million, which has been accumulated through her career as a reporter, and a host of numerous popular TV and radio shows. Speaking about her appearances, it is known that she is 5ft 11ins (1.80m) tall and reputedly weighs 142lbs (65kgs).
Social Media Presence
Meredith has an Instagram and Twitter account and is very active on both, mostly sharing photos from her shows and reportages, as well as with her parents, brothers and nieces. There are no photos of her with a boyfriend because, as mentioned above, she's decided to keep that part of her life private. She has over 85,000 followers on Twitter and almost 50,000 on Instagram.