Min Hyo-rin's Wiki – Plastic Surgery, Wedding, Height, Age
• Min Hyo-rin is a singer, model, and actress from South Korea.
• Her net worth is estimated to be over $6 million.
• She has acted in numerous films and television projects, and released a music album.
• She is married to Big Bang member and singer Taeyang.
• She has admitted to having plastic surgery for her eyes and teeth.
Who is Min Hyo-rin?
Jung Eun-Ran was born on 5 February 1986, in Daegu, South Korea. She is a singer, model, and actress, well-known from working on numerous film and television projects, including "Twenty", "Sunny", "Sister's Slam Dunk", "The Happy Loner", and "Triple".
The Net Worth of Min Hyo-Rin
As of early-2020, Min Hyo-rin's net worth is estimated to be over $6 million, earned through success in the entertainment industry since 2006.
Apart from her acting work, she's also done modeling for several popular brands, and has also released a music album.
Early Life and Career Beginnings
Min began her career as a model, hired by the clothing brand Flapper in 2006. It was during this time that she adopted the stage name Min Hyo-Rin. Her fame increased as a result of her modeling, and soon she appeared in several music videos of the popular group FT Island, and also worked with Park Ki-Young in music videos.
She showcased a talent for singing, and had promotional material spread out around Seoul leading up to the release of her debut album called "RinZ". The following year, she released the single "Touch Me" which is her last musical release to date.
In 2009, she shifted her attention towards acting, and made her first television appearance in the series "Triple", alongside Song Joong-Ki. The show aired on MBC for 16 episodes, and also featured Lee Jung-Jae and Yoon Kye-Sang.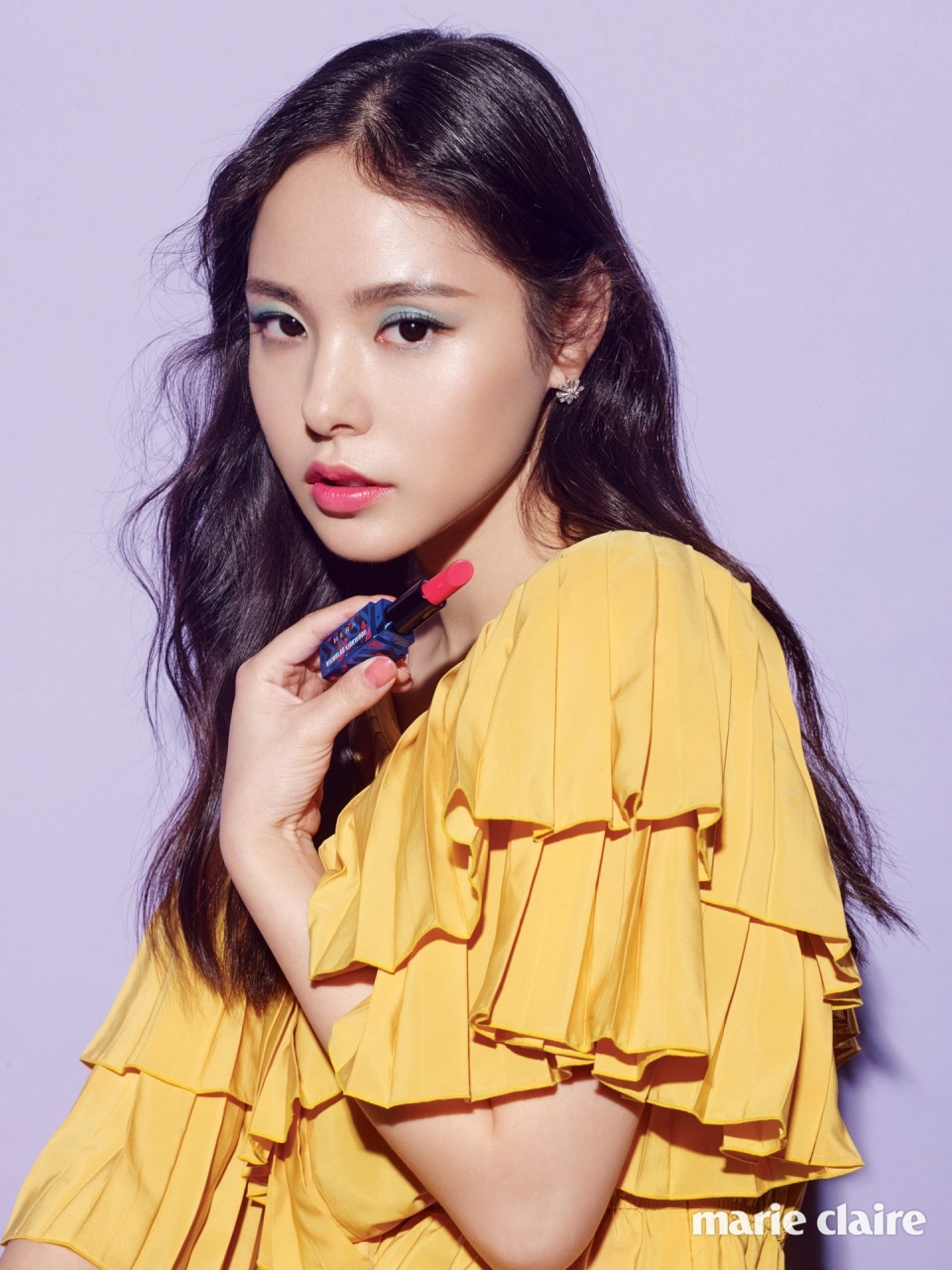 This opportunity opened more doors for her, and after a year she was cast as the lead actress of the web series "Romantic Movement", based on the Alain de Botton novel of the same name. The series was released as a compilation of four short films, each with a different director, and filmed in and around Seoul.
Continued Acting Work
Min then appeared in the reality show "Fox's Butler", in which she was paired with singer Seven, followed by working with Mnet during the sixth season of "Trend Report Feel", which ran from 2010 to 2011.
Afterwards, she was cast in the short film "Age of Milk" alongside Choi Daniel, shot primarily using a Samsung Galaxy S smartphone, and aired through the OCN channel.
She was subsequently cast in the television series "Romance Town", which aired for 20 episodes at KBS2, alongside Sung Yu-ri, Jung Guy-Woon, and Kim Min-Joon. She also continued making music video appearances, including with Song Jieun for the music video of the song "Going Crazy".
Her next project in the same year was the film "Sunny", which follows the story of a woman fulfilling the dying wish of her friend, by reuniting their group of friends from high school. It was the second-highest-grossing Korean film during the year, and 13th bestselling in the history of the country. Her co-star Kang So-ra won several awards for her performance.
Recent Projects
In 2012, Min Hyo-Rin was cast in the comedy "The Grand Heist", in which she played the love interest of Cha Tae-Hyun.
Like her previous film, this one was also highly successful in telling the story of a incident during the Joseon era, of the attempted theft of ice blocks from the royal storage. Later in the year, she starred alongside Park Jin-Young and Jo Sung-Ha in the film "A Millionaire on the Run", which was also released as "Five Million Dollar Man".
Afterward, she was cast in "Twenty" which is about three friends in their 20s as they go through their lives and romantic endeavors.
HAPPY BIRTHDAY to VIP's first bride and to Taeyang's beautiful wife, Min Hyorin.
dope birthday congratz!!!

+dope birthday+

©#BIGBANG #TAEYANG #MinHyorin pic.twitter.com/6StCnou6qk

— +SeeYouAgainWINNER+ ?? (@XXygtrashXX) February 5, 2019
In 2015, she was the headline star of the drama "Persevere Goo Hae Ra", and then appeared in an all-female cast in the reality show "Sister's Slam Dunk".
Her contract with JYP Entertainment ended in 2017, and she then signed with Plum Entertainment. Her first role under new management was a starring role in "The Happy Loner", co-starring with Gong Myung, followed by appearing in the biographical film "Race to Freedom: Um Bok Dong", starring Rain.
Personal Life
In 2013, Min Hyo-Rin started a relationship with Big Bang member and singer Taeyang.
The two stayed together four years before it was announced by their agencies that they had become engaged. They were married in 2018 in a private ceremony attended only by close friends as well as loved ones.
She has admitted to having plastic surgery for her eye shape and her teeth, but never her nose. It is not uncommon for celebrities in South Korea to undergo plastic surgery for their jobs. She has had an issue with the surgeon who worked with her, as the surgeon started using her name to gain more customers. The issue was settled in court and she was paid $3,000 as a part of the settlement.