Mountain Men Wiki, Cast Salary, Cancelled or Renewed, Preston Death, Net Worth
• Mountain Men is a popular reality TV show that follows several people living off the grid in remote areas of the USA
• Main stars of the show are Eustace Conway, Marty Meierotto, Tom Oar, Rich Lewis and Preston Roberts
• Eustace Conway has a net worth of $2 million, Marty Meierotto has a net worth of $200,000, Tom Oar has a net worth of $250,000, Rich Lewis has a net worth of $300,000 and Preston Roberts had a net worth of $110,000
• The show premiered in 2012 and has been renewed for its 8th season, which will premiere in mid-2019
• Preston Roberts, one of the main stars, passed away in 2017 due to liver cancer
What is Mountain Men?
History TV has a number of popular reality TV shows that cover outdoor living, one of which is "Mountain Men", which follows several people living off the grid in remote areas of the USA, from North Carolina to Montana, Alaska, and Arkansas, among others. The main stars of the show are Eustace Conway, Marty Meierotto, Tom Oar, Rich Lewis, and Preston Roberts who sadly passed away.
We will share all the details about the main cast of this popular series and all the interesting events that happened on the show. Are you ready, because we are?
If we are willing to be still and open enough to listen, wilderness itself will teach us.? #MountainMen pic.twitter.com/fNZn5Qir3o

— Mountain Men (@MountainMen) November 20, 2018
Eustace Conway, Life and Career
Born Eustace Robinson Conway IV on the 15th September 1961 in Columbia, South Carolina USA, he left home when he was 17 years old to live in a tipi in the woods. He spent 103 days on horseback to cross the USA from Atlantic to Pacific claiming that this was the record, however, it was later discovered that the actual record was 62 days, set by Bud and Temple Abernathy when they were 11 and seven years old, respectively. His way of life attracted numerous people, and in 2003 a documentary about Eustace's life, entitled "Full Circle: A Life Story of Eustace Conway" was released, directed by Jack Bibbo. Eustace now lives on a parcel of land in the Blue Ridge Mountains of North Carolina that he calls Turtle Island; however, he faced legal problems for inhabiting the land which he doesn't own, and is in a constant fight over ownership. He also faced problems with the North Carolina Building Council, but a resolution let him off the hook.
"Mountain Men"
In 2012 he was chosen to become a part of the new reality show "Mountain Men". He has made a camp on the Turtle Island where he hosts people, who he teaches basic survivalist skills, and also harvests firewood for income. So far, Eustace has appeared in over 100 episodes of the popular show, which has only increased his wealth.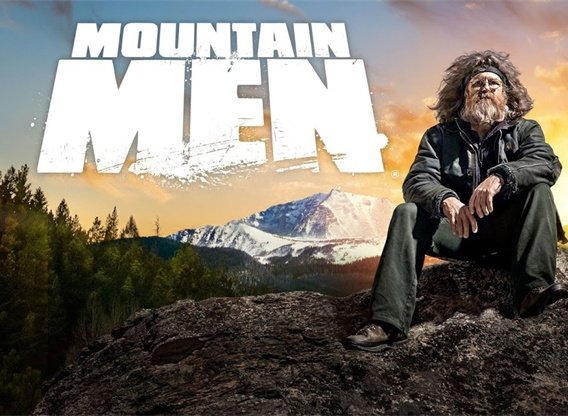 Eustace Conway Net Worth
So Eustace has become a television star, raising his wealth – have you ever wondered how rich Eustace Conway is, as of early 2019? According to authoritative sources, it has been estimated that Conway's net worth is as high as $2 million, while his annual income is around $200,000.
Marty Meierotto Life and Career
Born in the 1960s in Wisconsin, USA, Marty is a fur trapper and survivalist, who came to prominence by being a part of the hit show "Mountain Men". Marty is the son of Karen and Thomas T. Meierotto, and grew-up alongside his brother Jeff. When he was only eight years old, Marty was apparently sent by his father to a cabin just 100 miles from the Arctic Circle, to survive as a fur trapper, his earliest experience in the wilderness. He moved to Alaska in 1985, and since then has been living off the gird, trapping animals in order to survive. Due to his way of life, he attracted the producers of History Channel, and in 2012 he was brought into the show "Mountain Men", so far featuring in 100 episodes of the highly-acclaimed TV series, which has significantly increased his wealth. Furthermore, over the years as his skills improved, Marty has become a part of the Alaska Trapper Association.
Marty Meierotto Net Worth and Personal Life
Since joining the show, Marty's net worth has increased to a large degree and with his skills of a trapper, he has also managed to earn a decent sum of money. So, have you ever wondered how rich Marty Meierotto is, as of early 2019? According to authoritative sources, it has been estimated that Meierotto's net worth is as high as $200,000, while his annual income is around $60,000.
When it comes to his personal life, Marty is married to Dominique, with whom he has a daughter Noah Jane. The Meierotto family resides in the town of Two Rivers.
Tom Oar Life and Career
The next in line is Tom Oar. One of the most prominent members of the show. Tom was born in 1943 in Illinois, the USA, and is a retired rodeo cowboy, but who from an early age dreamed of living life away from the modern world. Before he retired into the remote area, he met his wife, Nancy, who shared the same dreams and desires. The two moved to Troy, Montana and Tom started building a home for the two – after five long years, the two-room log cabin was finished. In order to survive, the two learned how to trap beavers and other animals, and from the leather would make jackets, shirts, pants and moccasins, which they would later sell at fairs. Thanks to his unusual way of life, Tom was chosen for the show "Mountain Men", and so far has featured in more than 100 episodes of the critically-acclaimed show, which has substantially increased his wealth. According to authoritative sources, Tom Oar's net worth is as high as $250,000.
Rich Lewis Life and Career
Rich Lewis was born in Idaho, USA – his exact birth date and place have been kept from the media. From an early age, he became interested in nature and exploring, and during his early years would wander away fom the house and explore the surrounding areas. Enthralled by nature, Rich decided to change his life, and moved from Idaho to settled in the Ruby Valley in southwest Montana. Before the move, he was already married to Diane, who accompanied him. The two are now in the mountains, where Rich hunts for elk, and has formed a team of hounds with which he hunts the mountain lions; although he himself has avoided severe injuries, some of his dogs failed to do so and were killed by the fearsome animals. One of his favorites, Roxie, died after a mountain lion surprised Rich and his dogs. Thanks to his skills, Rich was selected to be a part of "Mountain Men", joining the show in its second season, and remaining until the end of the sixth season, when he stated that he was becoming too old for the job, and didn't return for the seventh season. According to authoritative sources, Rich Lewis' net worth is as high as $300,000, as of early 2019.
Preston Roberts Life, Career, and Death
Born Preston James Roberts on the 17th July 1957 in Westfield, New Jersey USA, he was an art teacher, woodsman, and television personality. Although not a survivalist or a trapper, like the other cast members, he has a unique personality, and was the best friend of Eustace Conway, who brought him into the show. The two met in 1982 at the Appalachian State University, from which he obtained a degree in Art Education. Before he joined Eustace at Turtle Island, he was a teacher at Wikes Country School. In his free time, Preston would carve knives of 4-5 inches which he sold for $250. Once he became a part of Turtle Island, Preston started working as an environmentalist in the Preserve. As Eustace joined the "Mountain Men", Preston also became a cast member, and until his premature death appeared in 64 episodes, which made him popular across the world.
In 2017 he was diagnosed with liver cancer that couldn't be operated on, and not long after the diagnosis, Preston passed away, on the 24th July 2017.  He left behind his wife, Kathleen DuPont McGuire who he married in 1975, and their three sons.
Preston Roberts Net Worth
Preston had become a famed TV personality, and his participation in "Mountain Men" increased his wealth. So, have you ever wondered how rich Preston Roberts was, at the time of his death? According to authoritative sources, Preston's net worth was as high as $110,000, which is pretty decent, don't you think?
Is Mountain Men Cancelled or Renewed?
The show premiered on the 31st May 2012 to an audience of 3.9 million viewers; since then the show has held around 3.5 million viewers per episode in front of their TV screens, making it one of the most popular reality TV shows. The show faced several critiques over the years, but no cancelation has been announced; instead, the series is renewed for its eighth season, which will premiere in mid-2019.