MSNBC host Rachel Maddow's Wiki: Salary, Partner Susan Mikula, Tax Returns, Net Worth, Ratings
• Rachel Maddow is a television personality, host, political commentator, and author.
• She was born in 1973 in California and has an ancestry of Polish, Russian, Jewish, Dutch, English, and Irish descent.
• She is the first openly lesbian anchor on US TV and hosts a major prime-time news program called "The Rachel Maddow Show".
• She is an accomplished author and has a net worth of $20 million.
• She is in a relationship with artist and photographer Susan Mikula and suffers from clinical depression.
Who is Rachel Maddow?
Politics is a major part of modern-day USA, and there are any number of political analysts and commentators, so why is Rachel Maddow so special? Well, as host of a major prime-time news program, she is the first openly lesbian anchor on US TV, fronting "The Rachel Maddow Show" since 2009. She has contributed to a number of other shows too, such as "The Tonight Show Starring Jimmy Fallon", "Late Night with Seth Meyers", among others. Born Rachel Anne Maddow on the 1st April 1973, she is a television personality, host, political commentator, and author. In addition to television, she can be heard on Air America Radio and has published a book "Drift: The Unmooring of American Military Power" (2012). Do you want to read more about Rachel, from her childhood to most recent career endeavors, and her personal life as well? If yes, then stay with us for a while, as we are about to bring you closer to one of the most prominent political commentators of the present.
Rachel Maddow Wiki: Early Life, Parents, and Education
Rachel was born in Castro Valley, California, the daughter of Elaine and Robert B. Maddow, and has an older brother named David. Rachel is of mixed ancestry; her grandfather is of Polish, Russian and Jewish descent, while her grandmother was Dutch. On the other side, her mother is Canadian and has English and Irish blood. During her high school years, Rachel was a part of several sports teams, including volleyball, basketball and swimming as well. Following her matriculation, she enrolled at Stanford University, from which she obtained a degree in public policy. In her freshman year, Rachel's sexuality was revealed in the college newspaper when she was interviewed, and even before she told her parents, details of her sexuality were published. After graduation from Stanford University, at which she was the John Gardner Fellow and recipient of a Rhodes Scholarship, Rachel continued her education at Lincoln College, Oxford, England, from which she earned a PhD in politics. Her doctorate paper was entitled "HIV/AIDS and Health Care Reform in British and American Prisons", mentored by Lucia Zedner.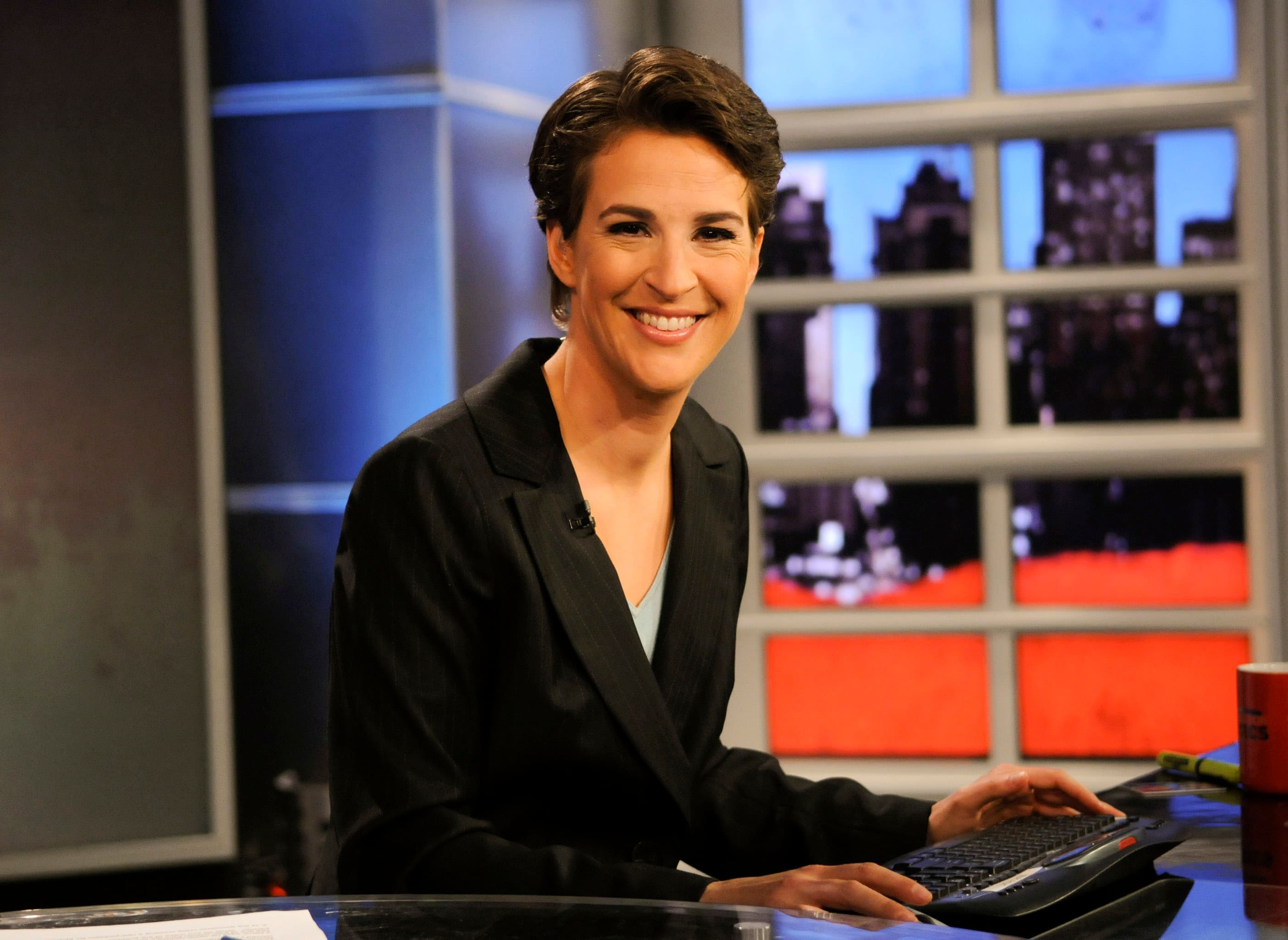 Career Beginnings
Before she became a prominent television personality, Rachel started working on radio; her first job was at WRNX in Holyoke, Massachusetts, as co-host of the show "The Dave in the Morning Show", with Dave Brinnel. She then joined WRSI in Northampton, also Massachusetts, where she worked as the host of "Big Breakfast". She gained skill with experience, and in 2004 she became a part of newly formed Air America radio. Her first assignment was as the co-host of "Unfiltered" alongside Chuck D and Lizz Winstead. However, after a year the show was canceled, but just two weeks later Rachel got her own "The Rachel Maddow Show". In its first three years the show ran for two hours, but was then expanded by an hour in 2008. The show still airs on Air America, despite her engagement on television, and is one of the most popular radio programs in the US, though now only in an hour slot.
Yes there's #Maddow tonight, and it's a special: pic.twitter.com/ARsAjxBsAA

— Maddow Blog (@MaddowBlog) November 24, 2018
Rise to Prominence
As Rachel's popularity grew, in 2005 she was offered a spot on MSNBC as a panelist on the show "Tucker", and then in 2006 she appeared on CNN as a guest in the show "Paula Zahn Now". Just three years following her first appearance on MSNBC, Rachel was named as the new political analyst, and would feature in the show "Race for the White House", while also appearing in "Countdown with Keith Olbermann". She became the substitute host for the show, her first hosting assignment on MSNBC. Gradually her role at MSNBC increased, and after guest hosting a few other shows, Rachel was given her own "The Rachel Maddow Show", which premiered on the 8th September 2008. Since then, Rachel has become one of the most prominent television hosts on MSNBC.
An Accomplished Author
In addition to her work on television and radio, Rachel has also contributed to the world as a writer; she published her first book "Drift: The Unmooring of American Military Power" in 2012, which topped the New York Times Best Sellers list, remaining on top for five weeks, and in the top 10 for seven weeks. In addition, she also wrote a column for the Washington Post, which lasted for six months during 2014.
Rachel Maddow Net Worth and Salary
Since launching her career, Rachel has worked for a number of radio stations, which helped her reach MSNBC in 2005. Since her first appearance on screen, she has become a prominent television host, which has increased her net worth to a large degree. So, have you ever wondered how rich Rachel Maddow is, as of late 2018? According to authoritative sources, it has been estimated that Maddow's net worth is as high as $20 million, while her annual income is now around $7 million. Pretty impressive don't you think?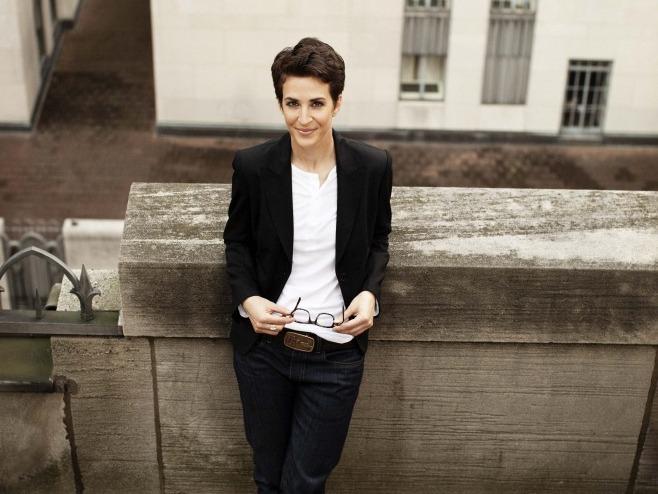 Donald Trump Tax Returns Discovery
Recently, Rachel became the center of attention when she decided to share her discovery of Donald Trump's tax returns from 2005. However, her discovery wasn't as revelationary as she hoped it would to be, as there was nothing extraordinary in those tax returns, so Rachel made a fool out of herself, though she still believes that her discovery was quite important.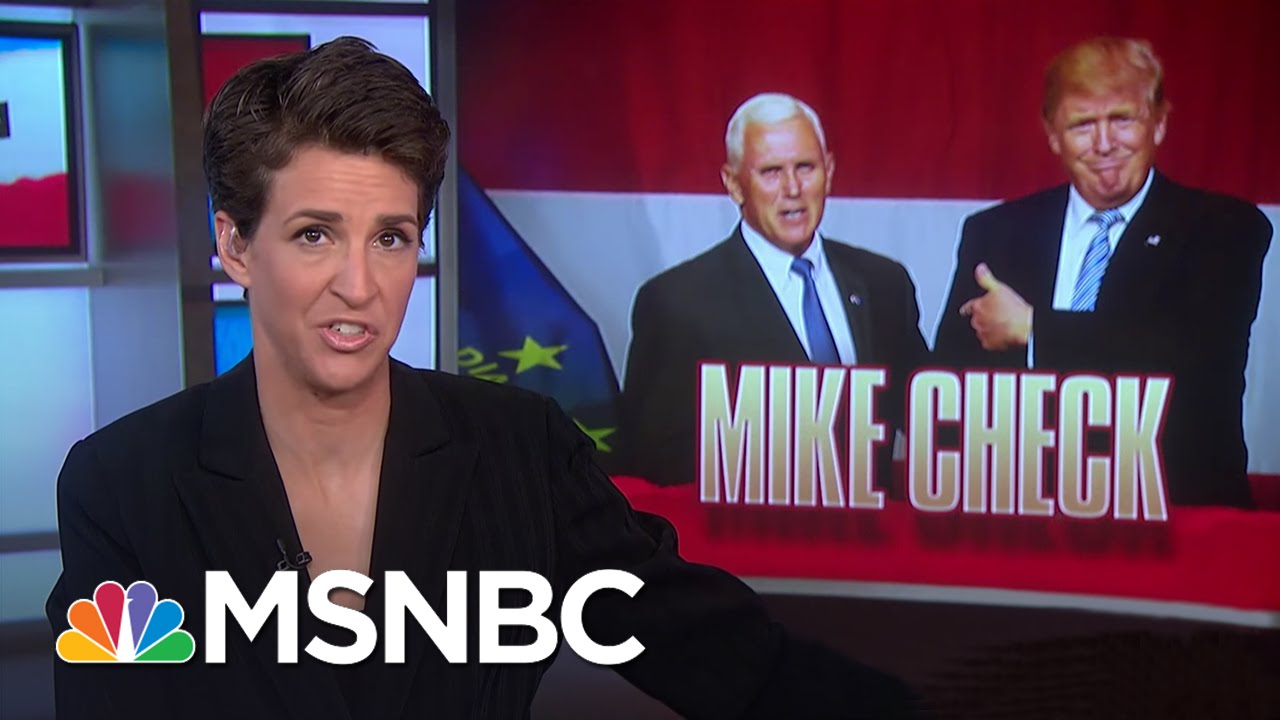 Rachel Maddow Personal Life, Sexuality, Life Partner, Children
Rachel, involuntary revealed as a lesbian back in her freshman year, has ever since hasn't tried to hide her sexuality, but in fact it boosted her career, and she became even more popular. With the premiere of her own show on MSNBC, Rachel became the first openly lesbian television host on a primetime network.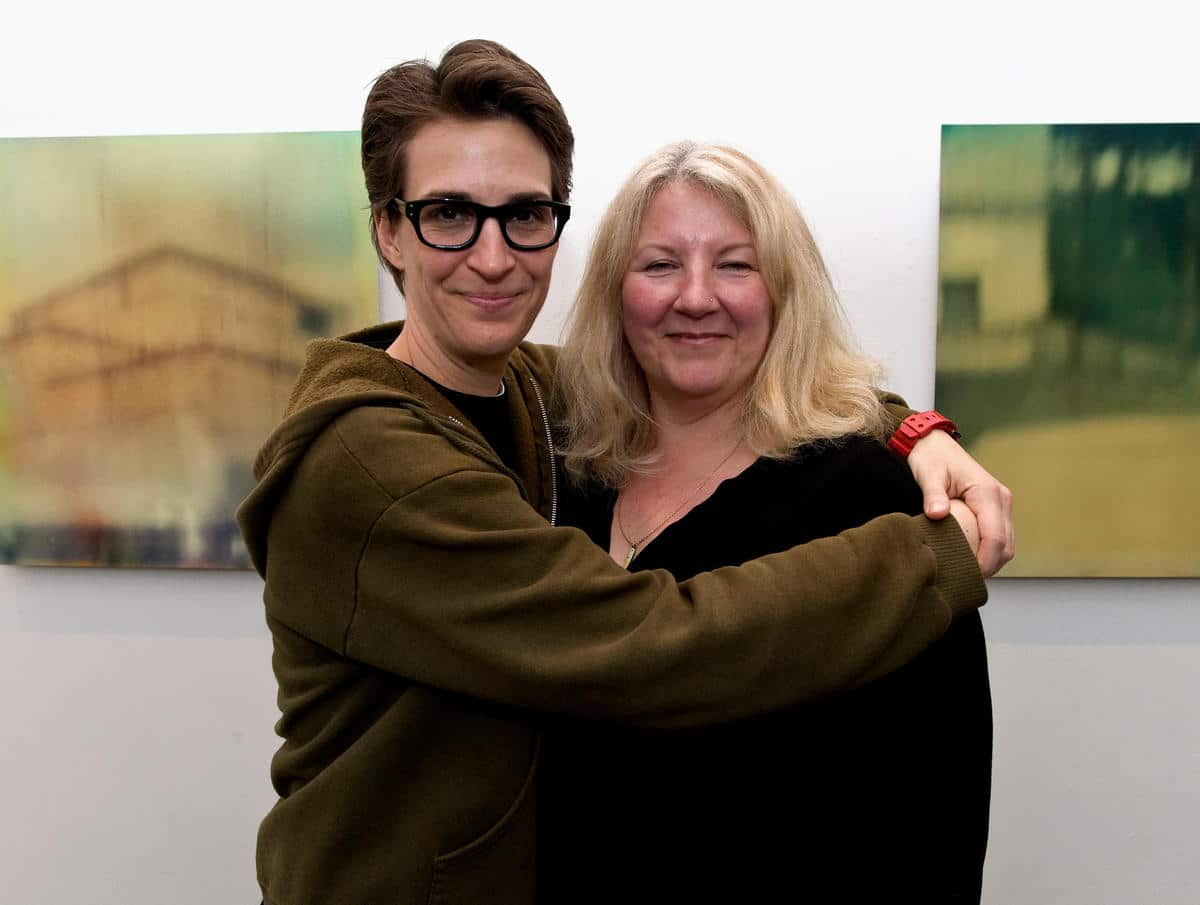 Now, what do you know about her love life? Well, since 1999 she has been in a relationship with artist and photographer Susan Mikula. Rachel and Susan don't have children together. Rachel now splits her time between Manhattan, New York, and West Cummington, Massachusetts. Since puberty, Rachel has battled clinical depression, but has managed to stay out of hospital, and doesn't use drugs. Things that help her are sleeping, exercising, and…. Fishing!
Rachel Maddow Internet Fame
Over the years, Rachel has become quite popular on social media platforms, especially Twitter and Facebook, though she is also no stranger on Instagram. Her official Twitter account has close to 9.5 million followers, with whom she has shared her most recent career endeavors, such as her documentary "Betrayal", among other posts. You can find Rachel on Facebook too, on which she has over 2.5 million fans. Rachel is also active on Instagram, with over 110,000 followers, and has used this social media network to promote her career endeavors, often sharing pictures and videos from the studio. So, if you aren't already a fan of this prominent television host, then this is a perfect opportunity for you to become one, just skip over to her official pages, and see what she is up to next.