Who is Eniko Parrish, Kevin Hart's wife on who he cheated? Her Wiki Bio: Net Worth, Baby, Wedding, Family, Parents, Occupation
• Eniko Parrish is a model and wife of actor/comedian Kevin Hart.
• She was born in Baltimore, Maryland to Jamaican parents of African and Chinese ancestry.
• Kevin proposed to her at her 30th birthday party and they married in 2016.
• She and Kevin have a son together and he has two children from a previous marriage.
• Eniko has an estimated net worth of over $1 million and is active on social media.
Who is Eniko Parrish?
Eniko Parrish was born on the 18th August 1984, in Baltimore, Maryland USA, and is a model, but is probably best recognized for being the wife of Kevin Hart, one of the most talented and prosperous actors in Hollywood. Would you like to know more about Eniko's career and family life? If you are interested, stay tuned to find out about her net worth.
Early Life and Parents
Speaking about her early life, Eniko Parrish spent her childhood in Baltimore, raised by her parents, but any information about them, any siblings and hereducation has not yet been revealed to the public, except that her parents are Jamaican of African and Chinese ancestry.
Popularity through Marriage
Eniko achieved enormous popularity through her marriage to Kevin Hart. She met him in 2009, when both of them were attending a Hollywood event, when he was still married. Right after he separated from his wife the couple started dating, and Kevin proposed to Eniko at her 30th birthday party. The video of the proposal went viral, attracting more than 42 million views in a week, increasing enormously her popularity. At the time, rumors appeared in the media that he proposed her due to her pregnancy, which both of them denied. They eventually tied the knot in 2016 at a wedding ceremony held in Santa Barbara, California. Since then, Eniko has been involved in the entertainment industry as the wife of famous man.
#kevinhart #enikoparrish Love❤️❤️❤️ Congrats! ? pic.twitter.com/k5RzeroOEd

— Niecy Nash (@NiecyNash) August 15, 2016
Kevin Hart's Children
At the time of their wedding, Kevin Hart already had two children from his previous marriage to Torrei Hart, which lasted from 2003 to 2011. He is the father of ten-year-old son Hendrix and 13-year-old daughter Heaven. Kevin and Eniko welcomed their first child, a baby boy named Kenzo Kash, in November of 2017.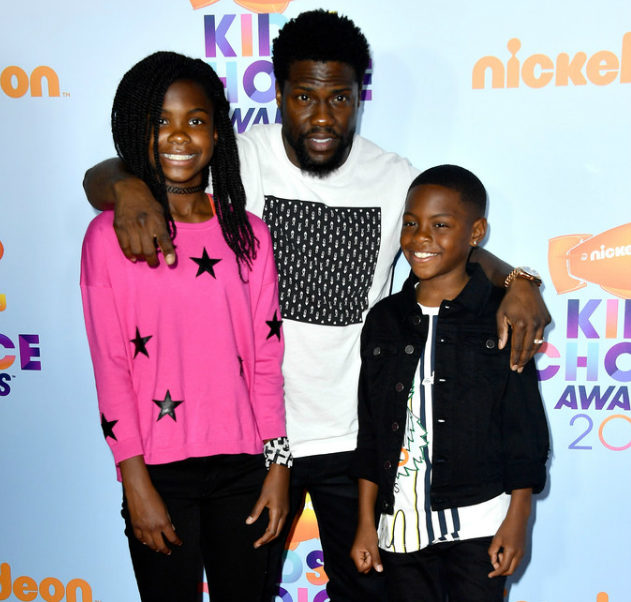 Cheating Scandal
In December of 2017, Kevin Hart admitted publicly in the radio show "The Breakfast Club" on the Power 105.1 radio station that he cheated on his wife Eniko while she was pregnant, saying that it was one of the dumbest moments in life. He also said that he was blackmailed by an unidentified person, who stated that a video clip of him with another woman would be exposed if he refused to pay $10 million. Furthermore, he also posted the video on her official Instagram account, making a public apology to Eniko and his children, which she accepted.

Her Career
Regarding her career, Eniko is also involved in the entertainment industry as a fashion model, having moved from Boston, Massachusetts to Los Angeles, California to pursue her career. She appeared as as a part of the fashion and music show known as BET's 2013 "Rip the Runway", hosted by Boris Kodjoe and Kelly Rowland. Most recently, Eniko announced that she is currently working on opening her own bridal boutique.
Kevin Hart Short Bio
Kevin Darnell Hart was born on the 6th July 1979, in Philadelphia, Pennsylvania USA, and is recognized for being one of the most popular actors and comedians. His career has been active since 2001.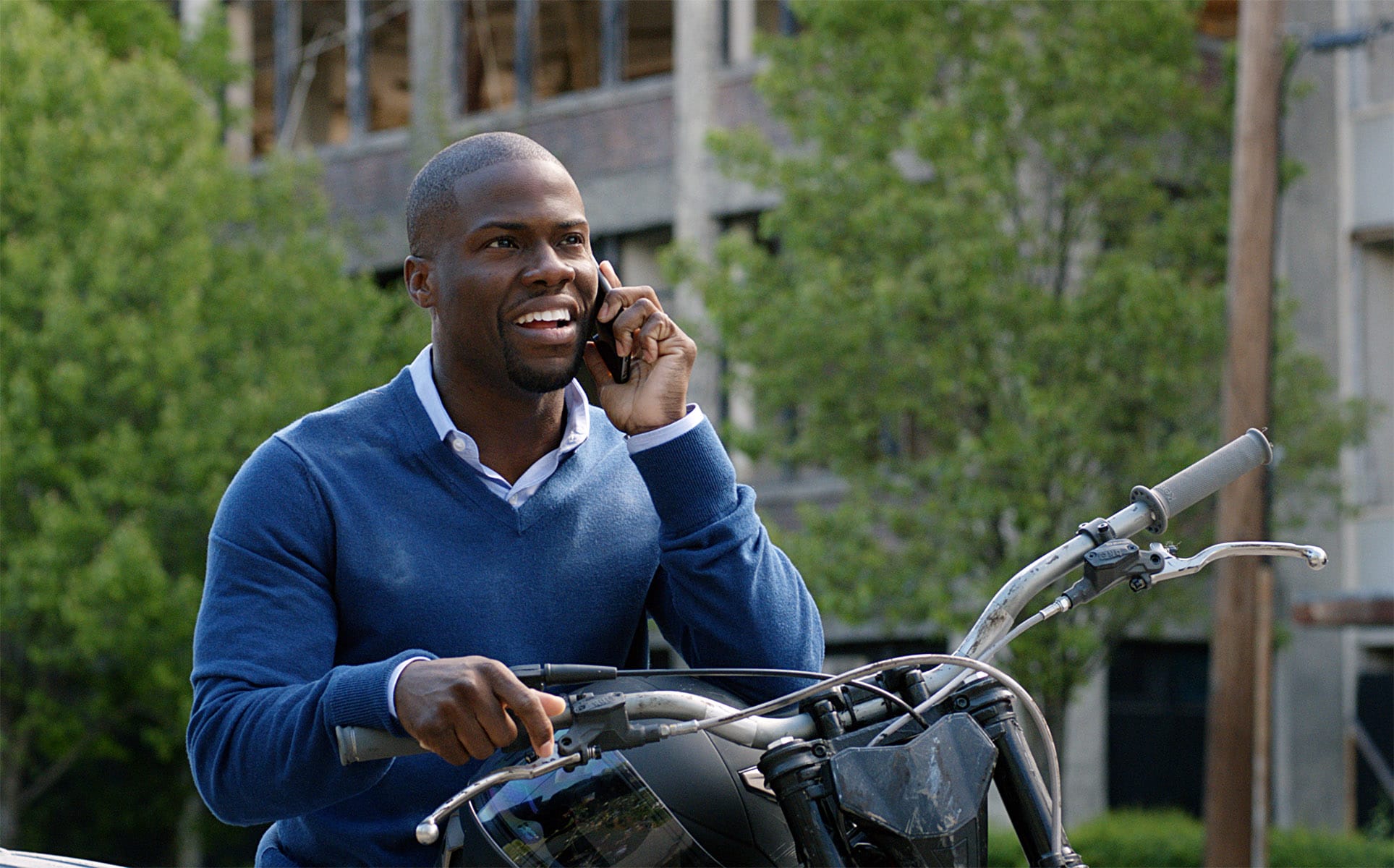 The 2000s
Kevin started his career by performing as a comedian at clubs in New England, and winning several competitions and subsequently came his debut appearance as Luke in the FOX TV sitcom series "Undeclared" (2002-2003), which was followed by his breakthrough role of Shawn in the 2002 film "Paper Soldiers". Afterwards, he was cast as CJ in "Scary Movie 3" (2003), played Nashawn in "Soul Plane" (2004) and portrayed Kevin in the ABC prime time sitcom "The Big House" (2004), for which he was nominated for a Teen Choice Award. In 2006, he reprised the role of CJ in "Scary Movie 4", adding a considerable amount to his net worth and increasing his popularity as well. By the end of the decade, he had also featured as Trey in "Superhero Movie" (2008), portrayed Tree in "Not Easily Broken" (2009) and played Nurse Louis in "Little Fockers" (2010), next to Robert de Niro and Ben Stiller.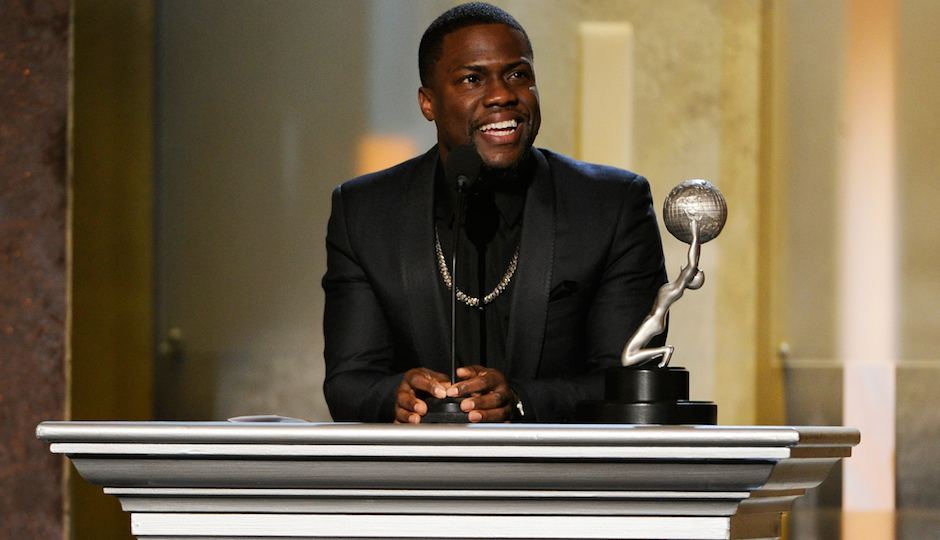 The 2010s
Kevin's next major role came in 2012, when he was selected to play Cedric in Tim Story's title "Think Like A Man", which was followed by an appearance as himself in "This Is The End" (2013) and the role of Ben Barber in "Ride Along" (2014), winning the Teen Choice Award in the Choice Movie Actor: Comedy category. During the same year, he was also cast as Bernie in "About Last Night", and reprised the role of Cedric in "Think Like A Man Too". His next significant roles came when he played Jimmy Callahan/Bic in "The Wedding Ringer" (2015), directed by Jeremy Garelick, and Calvin Joyner in "Central Intelligence" (2016), both of which earned him the People's Choice Award, and helped increase his net worth by a large margin. In 2017, Kevin did the voice over of Snowball in the animated comedy "The Secret Life Of Pets", winning two Kids' Choice Awards, and was then cast as Dell in "The Upside", alongside Nicole Kidman and Bryan Cranston, and as Fridge in "Jumanji: Welcome To The Jungle", directed by Jake Kasdan. Most recently, he starred in the role of Teddy Walker in "Night School" (2018), and he is currently filming "The Secret Life Of Pets 2". His net worth is certainly still rising.
Eniko Parrish Net Worth
Although her career as a model has been active for a while, Eniko became popular in the public through her marriage to a famous actor and comedian. So, if anyone of you ever wondered how rich Eniko Parrish is, her net worth is over $1 million, but we can conclude that she shares the net worth of her husband Kevin Hart too, authoritatively estimated at over $120 million.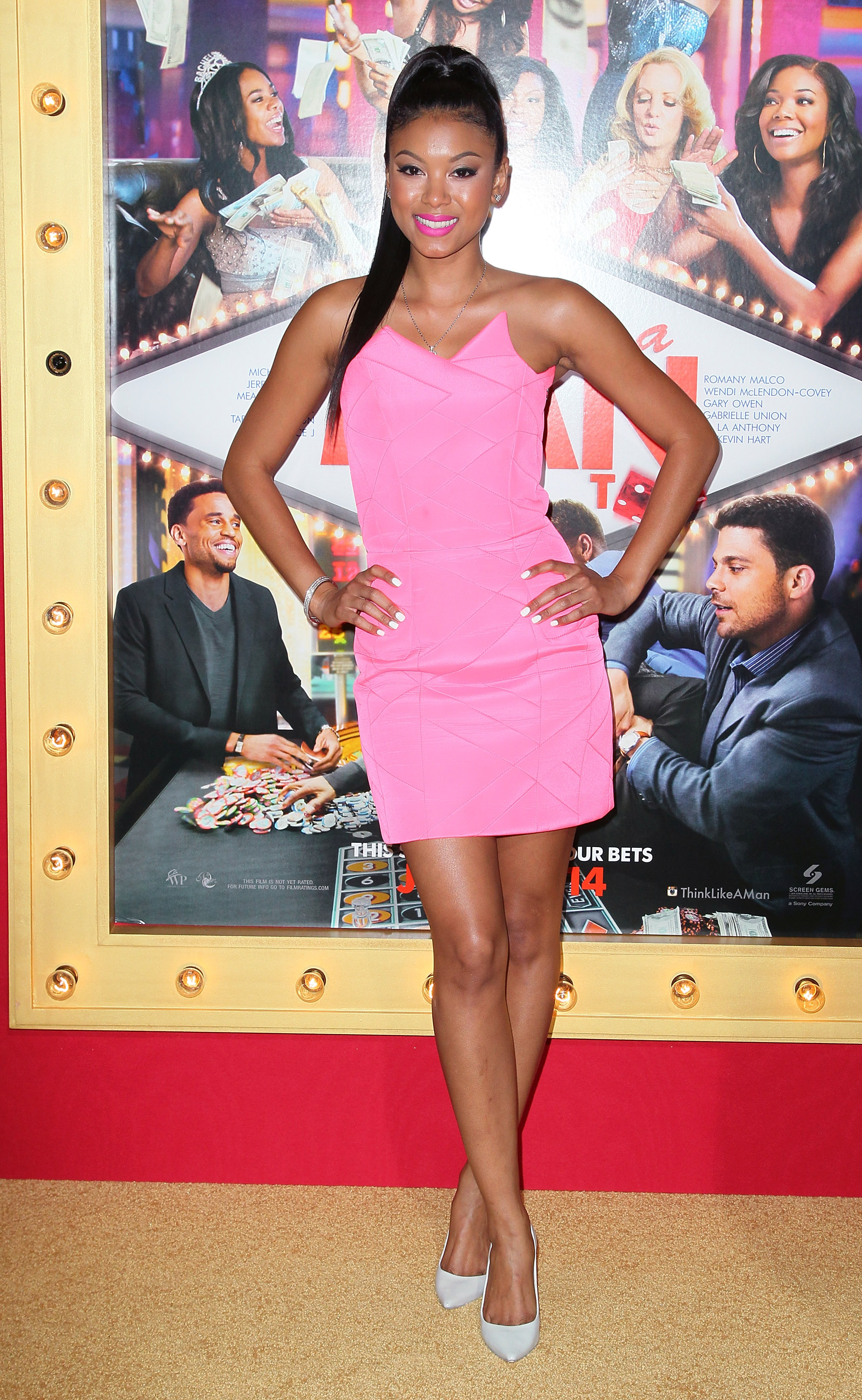 Appearance and Vital Statistics
To talk about her appearance, Eniko amazed a huge number of young women by posting pictures of her toned body right after giving birth. She is described as very attractive, standing at a height of 5ft 7ins (1.68m) – even taller than her husband Kevin – while her weight is reputed to be around 128lbs (58kgs), and her vital statistics are 35-28-36.
Social Media Presence
In addition to her involvement in the entertainment industry, Eniko is quite active across many of the most popular social media sites, on which she frequently posts photos from her private life. She runs her official Instagram account, on which she has more than 2.7 million followers, as well as an official Twitter account.