Paige Spara (The Good Doctor) Wiki Bio, Age, Partner, Height, Sister
• Paige Spara is an up and coming actress, who introduced herself to the entertainment industry in 2015
• She is from Washington, Pennsylvania, and has an older sister Taylor and a younger brother named Jesse
• Notable roles include Mallory in the film "She's in Portland" (2019), and Lea in the TV medical drama series "The Good Doctor" (2017-2019)
• Paige has a net worth of $400,000
• She is currently single, though she has been rumored to date her co-star Freddie Highmore
Who is Paige Spara?
Paige Spara is an up and coming actress, who introduced herself to the entertainment industry in 2015 with the role of Audrey in the comedy series "Kevin from Work". Since then, she has had several other notable roles, including Mallory in the film "She's in Portland" (2019), and also as Lea in the TV medical drama series "The Good Doctor" (2017-2019).
So, do you want to find out more about this actress, from her childhood to most recent career endeavors, and her personal life as well? Then stay with us as we bring you Paige Spara.
Paige Spara Wiki: Age, Early Life, Parents, Sister, and Education
Paige Spara was born on the 8th August 1989 in Washington, Pennsylvania US, she is the daughter of Kim and Kevin Spara; she has an older sister Taylor and a younger brother named Jesse. From an early age she became interested in acting, and when she was 12 years old she joined Kids' Theater Works. With a few appearances in stage plays, she continued acting at Washington High School, from which she matriculated in 2008. After that, she became a part of the Pittsburgh Community Theater, and Irondale Theater in New York City, meantime enrolling at Point Park University, where she spent two years before transferring to Marymount Manhattan College, from which she obtained a Bachelor's degree in theater performance in 2012.
Career Beginnings
Before she made her acting debut, Paige was a guide for Gossip Girl bus tour in New York City, then moved to Los Angeles in pursuit of her professional career. It was in 2010 that she secured her first role, as Camilla in the short film "Prospect Street", and then roles in the short films "What Showers Bring", and "After the Hurricane".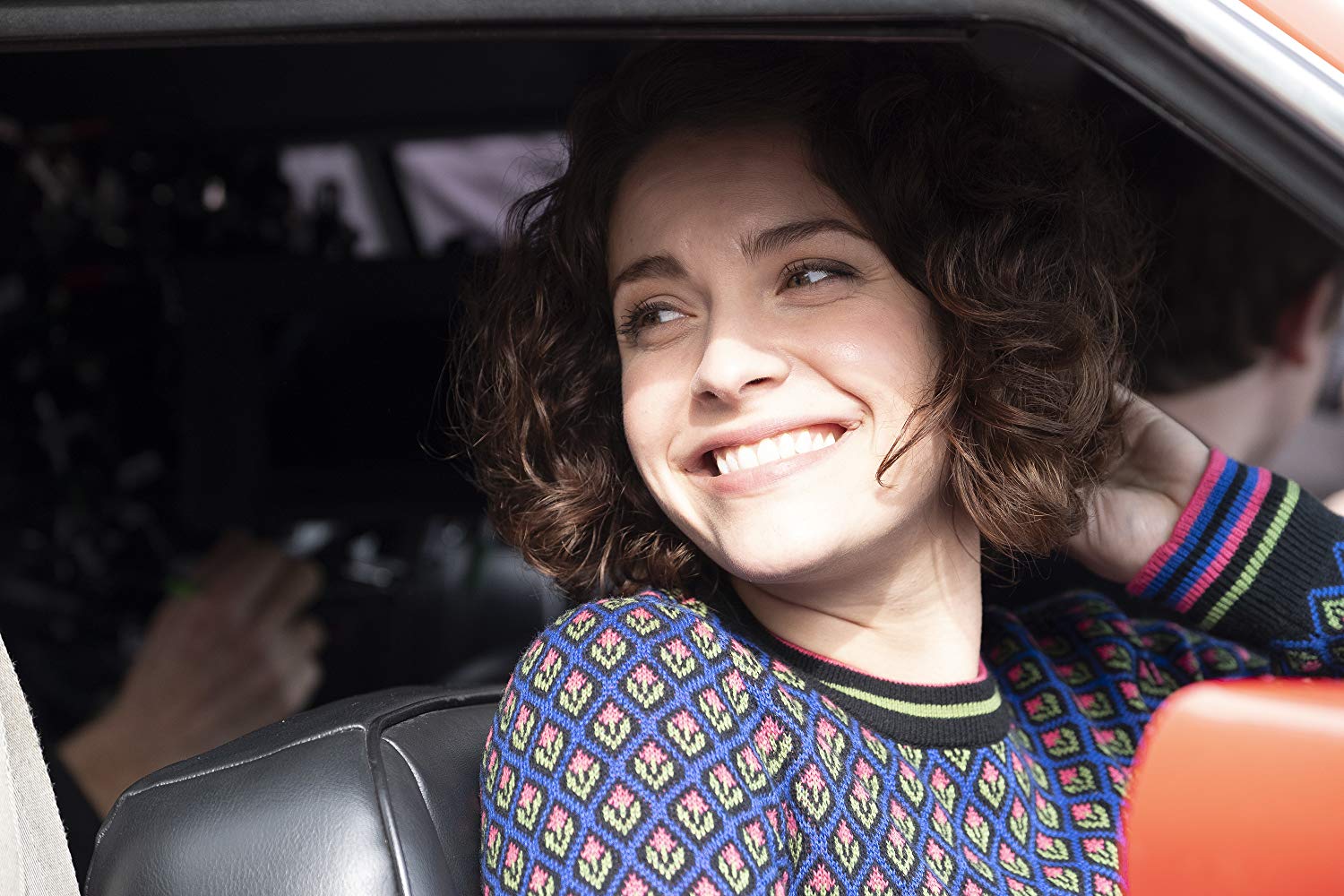 Rise to Prominence
It was in 2015 that Paige got her first major role, as Audrey, the love interest of Kevin in the TV comedy series "Kevin from Work". The series lasted for one season only before it was canceled, but still, it put Paige on the Hollywood map. Her next was a support role in the romantic comedy-drama film "Home Again" in 2017, starring Reese Witherspoon, Michael Sheen and Candice Bergen, then the same year, Paige secured her most prominent role so far, as Lea Dilallo in the TV drama series "The Good Doctor". So far, she featured in 20 episodes of the Golden Globe Award-nominated series, which has helped launch her to stardom. Most recently, she featured in the drama film "She's in Portland", released on the 1st January 2019.
Paige Spara Net Worth
Paige has struggled to launch her career, but in recent years has managed to earn a name for herself through several projects, including "Kevin from Work", and "The Good Doctor", among others, which have contributed significantly to her wealth. So, have you ever wondered how rich Paige Spara is, as of early 2019? According to authoritative sources, it has been estimated that Spara's net worth is as high as $400,000, which is quite decent, considering the fact that she only launched her career a few years back. Undoubtedly, her wealth will increase in the upcoming years, assuming that she successfully continues her career.
https://www.facebook.com/spara.paige/photos/a.389546174589086/402550769955293/?type=3&theater
Paige Spara Personal Life, Boyfriend, Dating
What do you know about Paige in her personal life? Well, she hasn't been very open when it comes to sharing details about her private affairs, but we have still managed to discover some interesting facts. Paige is currently still single, and apparently focused entirely on her up-and-coming career. Her only dating rumor was with her co-star in "The Good Doctor", Freddie Highmore.
Paige Spara Internet Popularity
Over the years, Paige has become quite popular on social media platforms, especially Instagram and Twitter, though she is also no stranger of Facebook. Her official Instagram page has over 85,000 followers, with whom she has shared her most recent career endeavors, including new episodes of "The Good Doctor", and pictures of herself when she is away from work and just enjoying a free afternoon, among many other posts. Paige is also active on Twitter, on which she has around 10,000 followers, while on Facebook, Paige has just under 5,000 loyal fans.
HAPPY SEASON TWO PREMIERE DAY??? pic.twitter.com/WkWijldAm7

— Paige Spara (@paigespara) September 24, 2018
So, if you haven't already become a fan of this promising actress, then this is a perfect opportunity for you to become one, just skip over to her official pages and see what she is up to next.