Penelope Disick: Growing Up with Celebrity Aunt Khloe Kardashian
It's not easy to lead a low-profile life when your family is always under public scrutiny, but everyone in the Kardashian family already knows that. As part of the most publicized clan of TV and media in the US, and in several other parts of the world, even the youngest members of the family are likely to become the focus of the spotlight sooner or later.
This is no different for Penelope Disick, the niece of Kim Kardashian, who has seen herself involved with the highs and lows of her vastly famous family and their not-so-secret issues.
So how is it to grow up in the most media-involved clan of our time? Keep reading to find out!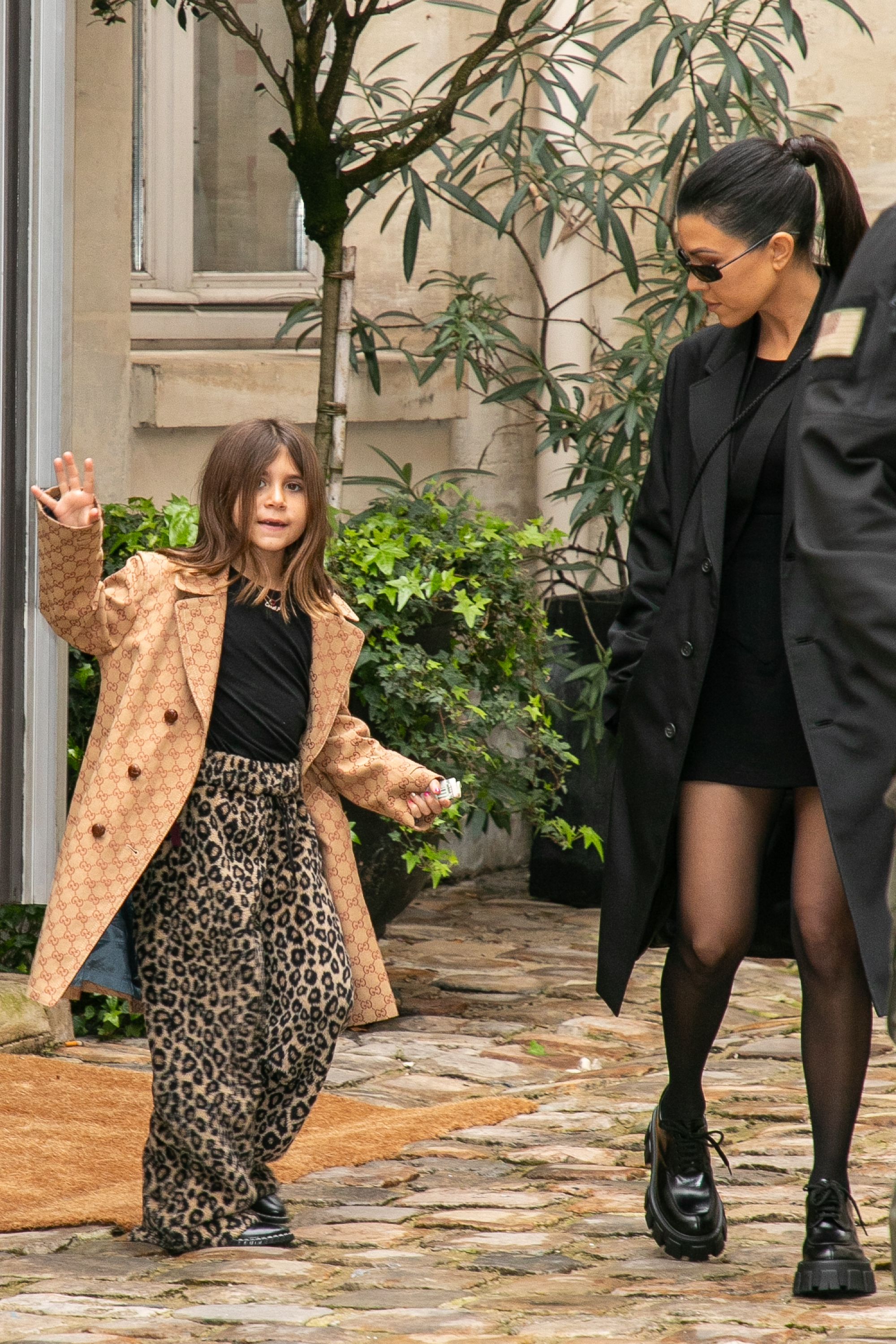 Early Life
Penelope Scotland Disick was born on 8 July 2012, in Los Angeles, California USA. She's the second daughter of Kourtney Kardashian and Scott Disick, and has an older brother named Mason Dash born in 2009 and two younger brothers named Reign Aston, born in 2014, and Rocky Thirteen Barker in 2023. Penelope also has two step-siblings from her mother's later marriage to Travis Barker.
Penelope attends the private California-based Sierra Canyon School, the same that her brothers and cousins all go to. Penelope is close to her cousin North West, the daughter of Kim. The young girls are separated by only one year, and passed from being playmates as toddlers to becoming best friends, more often than not sharing fun moments such as appearing on TikTok videos or choosing similar costumes for Halloween.
Besides her cousins and siblings, Penelope also shares a close relationship with her aunts and her maternal grandmother Kris, as the women often celebrate the little girl's milestones. Penelope is affectionately called 'P' and 'Nelly' by her family.
Hobbies & Lifestyle
As a member of the Kardashian clan, it's unsurprising that Penelope Disick's hobbies and lifestyle are quite luxurious. For a start, Penelope seems to love fashion, and doesn't hold back from demonstrating it, even attending a pre-MET Gala event in 2023 wearing a full Chanel outfit.
Also, it's not rare to see Penelope driving expensive toy cars and practicing motorsports, which seem to be activities strongly supported by her father Scott, as seen on social media.
Penelope also enjoys traveling alongside her family, joining her mother during her stay in Paris for a fashion show in 2020, and celebrating her 11th birthday in 2023 with a trip to Hawaii.
While Penelope doesn't have an active social media presence, it seems that her favorite pastime activity is spending time with her loved ones. As revealed by her mother Kourtney on Instagram, she often lets her children choose what they want to do on their special days, and it's no exception for Penelope, whose birthday celebrations always include group activities with her family.
Media Appearances
Given the Kardashian family's huge involvement with media and reality TV, it's unsurprising that their children are growing up in the industry. As the first sister of the clan to welcome motherhood, Kourtney's pregnancies have been well documented by the family's reality TV shows.
"Keeping Up With The Kardashians" aired from 2007 to 2021, and showed Kourtney giving birth to Penelope and her siblings. Though the kids' appearances in the show weren't meant to take the spotlight, the audience still got the chance to become acquainted with the younger members of the clan. Other shows such as "Kourtney and Khloe Take Miami," "Kourtney and Khloe Take The Hamptons" and others, have also featured parts of Kourtney's motherhood journey and her kids' early childhoods.
Following the premiere of the new series "The Kardashians" in 2022, loyal followers of the family have had  a better chance of knowing the family's children. The most notable case is Penelope, who made headlines in 2023 when she publicly questioned her father's choice of dating younger women, alongside seemingly giving a cold shoulder to her aunt Khloe's on-and-off boyfriend Tristan Thompson, who has been the focus of attention in previous years when he became involved in several cheating scandals.
Although, unsurprisingly, Penelope has appeared in so many reality shows due to her family, it's unclear whether she wants to follow the same path in the entertainment industry.
Who Are Her Parents?
As part of the Kardashian clan, Penelope has been involved with the entertainment industry in some way or another since even before she was born – her mother Kourtney has had a central role in the family's reality TV shows since its premiere in the late 2000s, on top of appearing in other shows such as "Filthy Rich: Cattle Drive" in 2005, and acted in an episode of "One Life To Have" and in the movie "He's All That", which premiered in 2021.
she has exited the building pic.twitter.com/w3gWUq6jjV

— Kourtney Kardashian (@kourtneykardash) September 13, 2020
Kourtney is also a prominent businesswoman, having co-owned the now defunct fashion store D-A-S-H, and launched several product lines alongside companies such as Bebe, QuickTrim, Pretty Little Thing, and for her younger half-sister Kylie's brand Kylie Cosmetics. Kourtney also owns the brands Poosh and Lemme, on top of promoting several brands and products through her social media.
On the other hand, Penelope's father Scott Disick is an entrepreneur and socialité. He rose to prominence thanks to his appearances in "Keeping Up With The Kardashians", using his fame to move his real estate company forward, and start several business ventures such as restaurants and nightclubs.
Kourtney and Scott started dating in 2006 and welcomed three children before separating for good in 2015.
Her Family Now
Despite the separation of her parents, Penelope and her brothers live with their mother but seemingly keep a very close relationship with their father Scott. As seen in many episodes of the family's TV shows and through their social media posts, Penelope, Mason and Reign share special moments with their parents and family, whether it is hanging out at home or going on trips around the world.
With that being said, Scott has had a couple of long-term relationships since his separation, but has refrained from marrying. Meanwhile, in 2022 Kourtney tied the knot with Travis Barker, the drummer of rock band Blink-182, who is a father of two. Kourtney and the musician had been dating since 2021 but had been long-time friends up to that point.
After going through several issues during the pregnancy, in November 2023 the pair finally welcomed their son Rocky, who is now the sixth child of the Kardashian-Barker clan.
Appearance & Net Worth
Penelope Disick is a child of Armenian, Scottish, and Dutch descent. She has brunette hair and brown eyes, her weight is unknown, but she's currently 4ft 9ins (1.44m) tall, according to reports regarding the average height for girls her age.
About her fortune, reports online affirm that Penelope has a net worth of $18 million, though this estimation is done after calculating how much she and her siblings could inherit from their millionaire parents.
With that being said, Kourtney's net worth is $65 million, resulting from her earnings from reality TV, businesses, and social media endeavors. Meanwhile, Scott's net worth is $45 million, resulting from his business ventures and TV appearances. Nonetheless, there's a big possibility that Penelope would build a fortune of her own later in life.