"Pentatonix" singer Mitch Grassi's Wiki: Weight Loss, Cancer, Married, Gay, Net Worth, Boyfriend
• Mitchell Coby Michael Grassi was born on the 24th July 1992 in Arlington, Texas USA.
• He is a musician, singer, and songwriter, and is a member of the a cappella music group Pentatonix.
• Pentatonix won the Sing-Off contest in 2011 and have released six studio albums since then.
• Mitch is openly gay and is reportedly in a relationship with an unnamed man.
• He has a wealth of over $8 million and is popular on social media, with over 900,000 followers on Instagram.
Who is Mitch Grassi?
Born Mitchell Coby Michael Grassi on the 24th July 1992, in Arlington, Texas USA, he is a musician, singer, and songwriter, who came to prominence as a member of the a cappella music group Pentatonix, which also consists of Scott Hoying, Kevin Olusola, Avi Kaplan, and Kristin Maldonado. The group is extremely popular on YouTube, and their official YouTube channel has over 15 million subscribers. Do you want to read more about Mitch, from his early life to career beginnings and even find out who his boyfriend is? If yes, then stay with us for a while, as we are about to bring you closer to this up-and-coming music star.
Mitch Grassi Wiki: Early Life, Parents, and Education
Of Italian, Irish, Scottish and Welsh ancestry, Mitch is the son of Mike and Nel Grassi. From an early age, Mitch was interested in the performing arts, and even before high school was known in his area as a talented singer and actor as well. Turning to musical theater and choirs, Mitch started meeting like children, including Kristin Maldonado and Scott Hoying, the latter becoming his best friend. Mitch attended Martin High School, where his skills were on display, as he, Kristin and Scott were members of an a cappella group called The Trio, and he appeared in a number of plays, including "Charlie and the Chocolate Factory".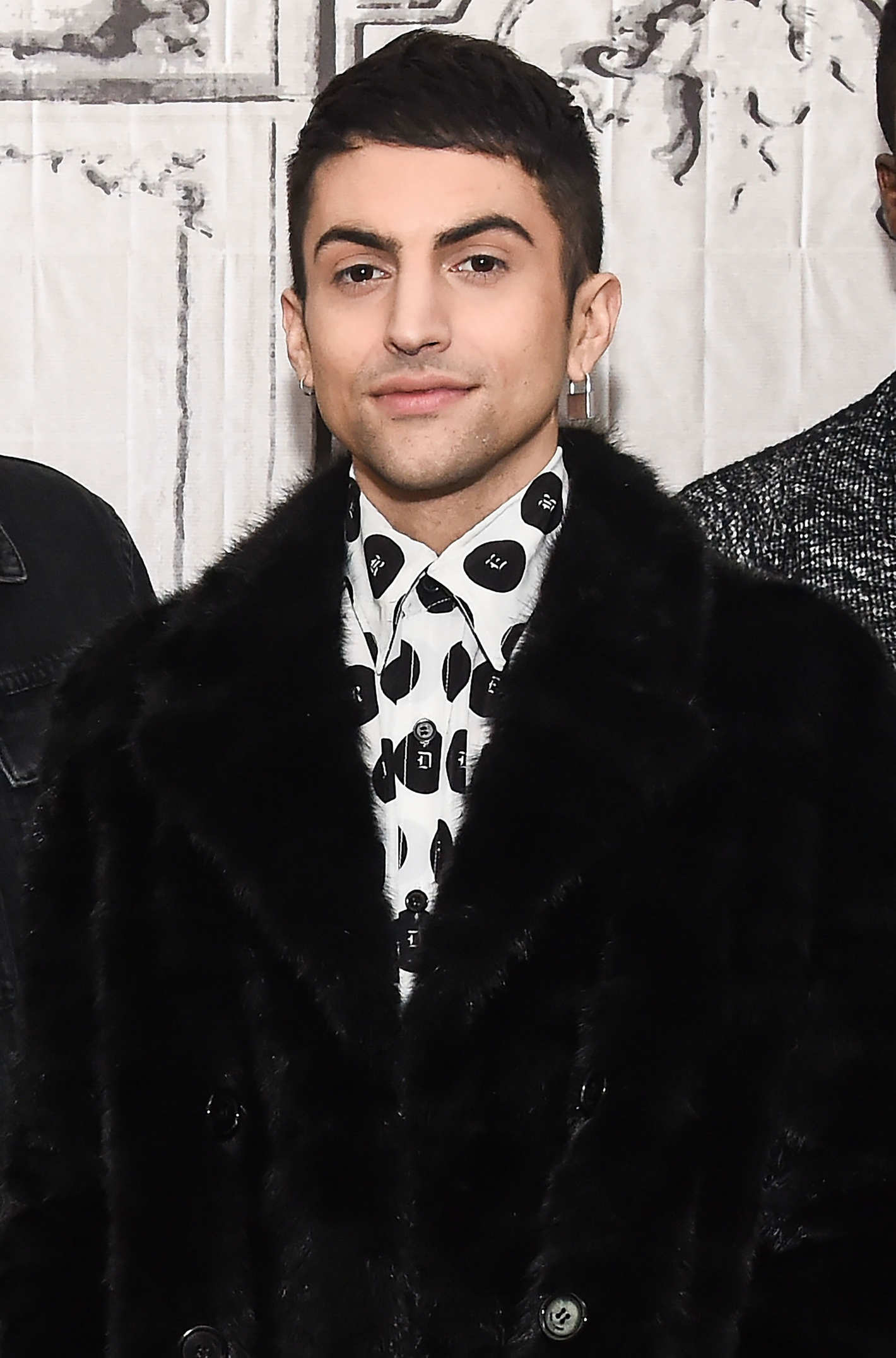 Professional Beginnings
It was in 2011 that Mitch felt the first rays of success, when two other members joined his group, and they officially became Pentatonix. Kevin Olusola and Avi Kaplan brought their own skills, and as a quintet they signed up for the new season of the Sing-Off contest. They were eventually named victors of the season, and with songs such as "E.T", originally by Katy Perry, then "Love Lockdown" by Kanye West, and "Eye of the Tiger" by Survivor, won not just hearts of the judges, but also the public.
Rise to Prominence
After winning the show, Mitch and the group signed a contract with Madison Gate Records, and began recording their debut album. However, it was an EP that was released, entitled "PTX Volume 1" in June 2012, followed by another EP, "PTXmas", which came out on the 13th November the same year. Before their debut full-length album was released, Pentatonix left Madison Gate Records to join with RCA Records, and their studio album "PTX, Vols. 1 & 2", a compilation of the songs on their first and second EP, came out, but wasn't as successful as the members thought it would be, but they continued recording new music in hopes for the best. It was their Christmas album that launched the group to stardom. Released on the 21st October 2014 under the title "That's Christmas to Me", it achieved double platinum status in the US and reached No. 2 on the US Billboard 200 chart. Since then, Pentatonix has released two more extremely successful albums "Pentatonix" (2015), and "A Pentatonix Christmas" (2016), both topping the US Billboard 200 chart and achieving gold and platinum status.
Further Success
Most recently, Pentatonix released their fifth and sixth studio albums – "PXT Presents: Top Pop, Vol. I" and "Christmas Is Here", on the 13th April and 26th October 2018, respectively. In addition to albums and tours across the US and Canada, the group is extremely popular on YouTube. When they were left without a contract, they turned to YouTube, and after just a few videos posted, Mitch and the rest of the group were on their way back to glory. Now they have over 15 million subscribers, and their videos have been viewed over 3.5 billion times.
Last day of tour with @PTXofficial. It's been a real special couple of months. Huge thank you to everyone that came out to see us. We'll see you all again very soon! ?❤️ pic.twitter.com/JtWvF0Skqf

— Mitch Grassi (@mitchgrassi) September 16, 2018
Mitch Grassi Net Worth
Since launching his music career, Mitch has earned a name for himself and is labeled as the sweetest voice in a cappella. So do you know how rich his success has made him? As of late 2018, authoritative sources estimate Mitch's wealth at over $8 million, which is pretty impressive for a young star like him, right? Undoubtedly, this number will increase in the future, assuming that he and  Pentatonix continue their successful career.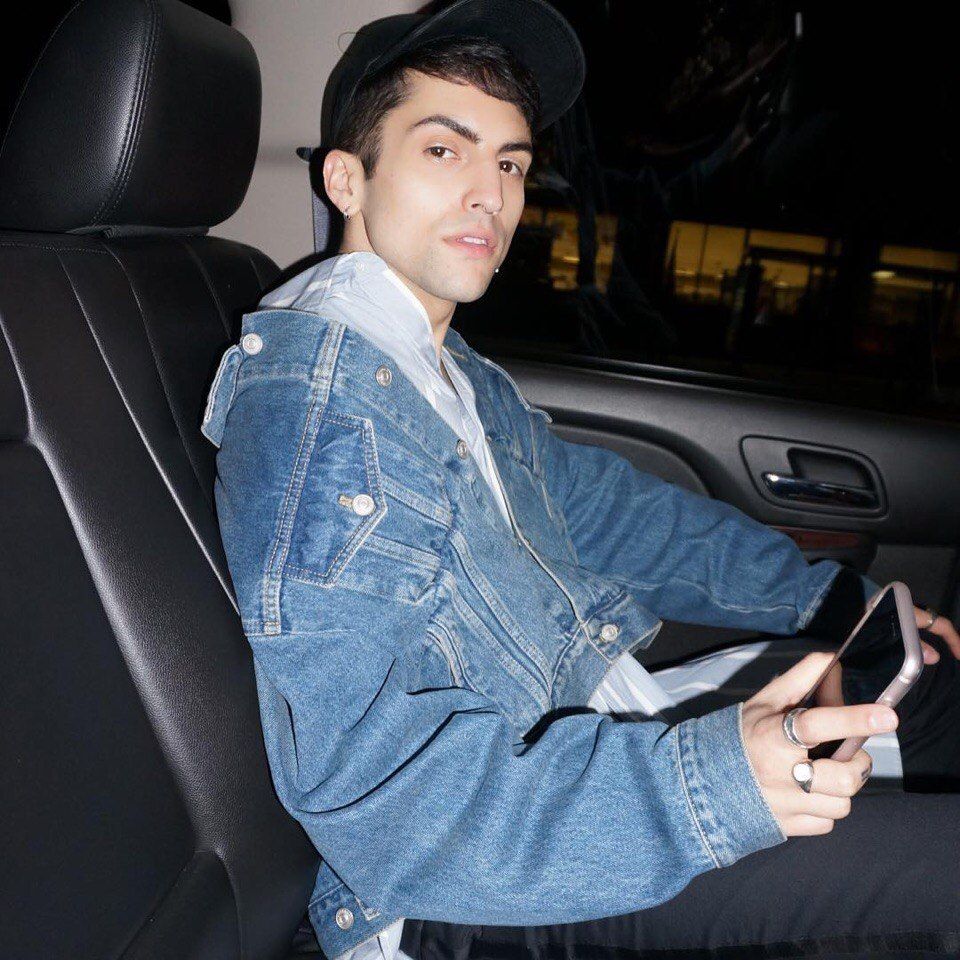 Mitch Grassi Cancer Diagnosis and Weight Loss
In recent times, Mitch's name has been viewed in the media numerous times; according to reports, Mitch is suffering from cancer, but more information hasn't been given, except that the doctors have discovered this terrible illness at a rather early stage, and with chemotherapy the prognosis is that Mitch will be just fine. His weight loss is associated with the cancer diagnosis.
Mitch Grassi Sexuality, Boyfriend, Engagement
Mitch is openly gay, and talks about himself in both genders. When it comes to his dating life, Mitch was engaged to Travis Bush, however, the two broke up, and Mitch is now apparently in a relationship with a man whose name he hasn't been revealed, but a picture of the two in a passionate kiss has been published.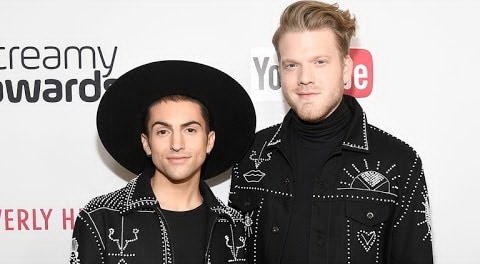 Mitch and Scott Relationship
Being friends from an early age and both being gay, has raised a few questions about their relationship. They have talked about their friendship in an interview, and have also shared a video on YouTube, on which they answered a few questions, including the one, are they dating. So give it a view.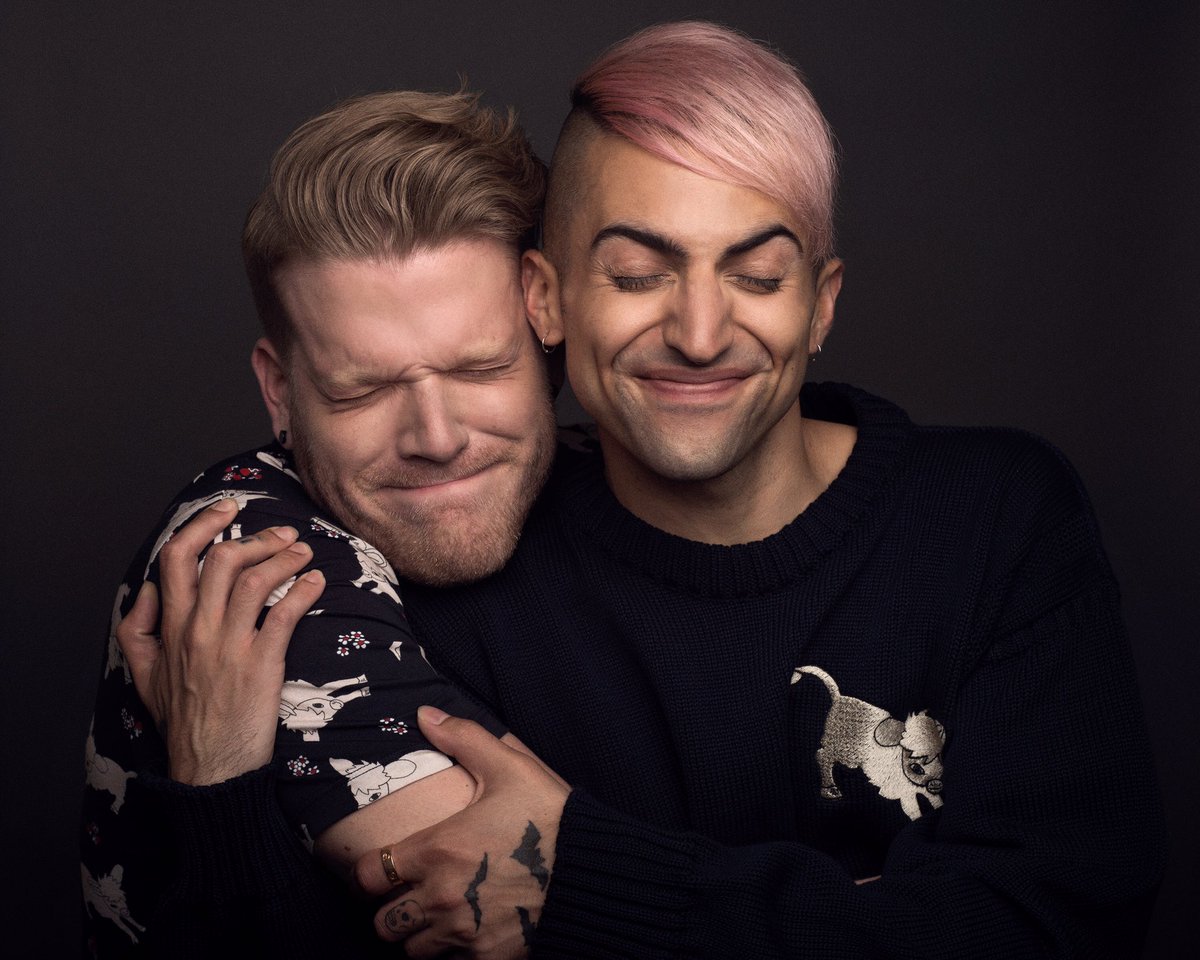 Mitch Grassi Internet Popularity
Mitch has become a social media star since launching his career, and has more than 900,000 followers on his Instagram page, over 500,000 on his Twitter account, and just over 20,000 fans on his official Facebook page. He has used his social media popularity to promote his career, and also share some information from his personal life.
So, if you aren't already a fan of this prominent musician, then this is a perfect opportunity for you to become one, just skip over to his official pages.