Peter Scanavino (Law & Order) Wiki Bio, wife Lisha Bai, family, net worth
• Peter Scanavino is an American actor, most known for his role in the "Law & Order: Special Victims Unit" TV series
• He dropped out of college to pursue acting and attended culinary school
• He has been in many movies, but his most notable role is in the "Happythankyoumoreplease" movie which grossed $216,000 in the US and more than double in Spain
• He is married to professional artist Lisha Bai and has two children with her
• He has an estimated net worth of over $700,000
Peter was born in Denver, Colorado USA on 29 February 1980, under the zodiac sign of Pisces, and holds American nationality. He is an actor, probably best known for his role of detective Dominick Carisi Jr. in the "Law & Order: Special Victims Unit" TV series.
Early life and education
There is only little known about Peter's early life, except that he has a brother who is an artist named David Scanavino. Peter never talks about his parents, and his interviewers are already used to that so they don't even bother asking.
He never acted as a child, but read "The Fervent Years: The Group Theatre and The Thirties"; he dropped out of college during his freshman year to pursue acting, although he also attended culinary school and had an internship at a Michelin starred restaurant.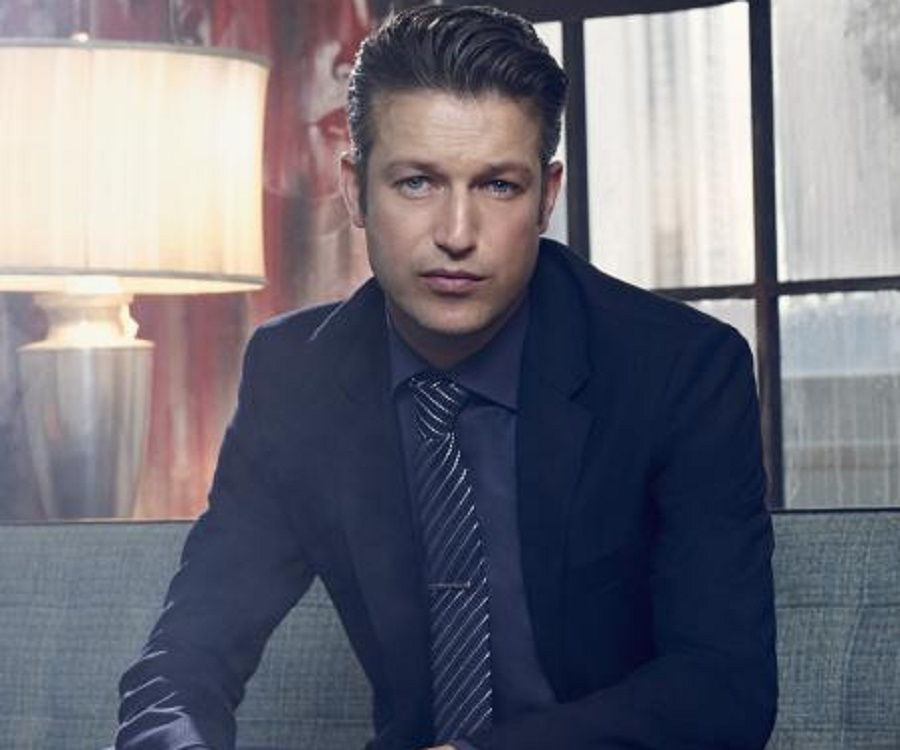 Career
Peter's first role was in a single episode of the "Jonny Zero" TV series in 2005, but during that same year he appeared in a couple more TV series including "Law & Order: Trial by Jury" and "Law & Order: Criminal Intent", and subsequently in around 10 more TV series and in another episode of "Law & Order: Special Victims Unit" in 2013, before in 2014 being made a member of the main cast, and has been filming for that show up until today.
Peter has also been in many movies, but didn't play a lead role in any of them – some include "On the Shoulder" in 2006 (his first movie), "Happythankyoumoreplease" in 2010 and "Watching TV with the Red Chinese" in 2012. His most notable role is probably in "Happythankyoumoreplease" – a comedy drama romance movie about a group of people from New York who are struggling to find balance in love and friendship while walking into adulthood. It won the Audience award and was also nominated for Grand Jury Prize – it grossed $216,000 in the US and more than double in Spain – $551,000.
Peter stopped acting in movies in 2013, becoming completely focused on acting in TV series.
How "Law & Order: Special Victims Unit" changed his life
During an interview with E! News, Peter talked about how this show changed his life. He was just sitting on his couch not knowing what to do next when he received a phone call from SVU Executive Producer Warren Leight, and he was suddenly a regular actor in the show. It was just three episodes in the beginning, then it was more, and then more, and then he became a part of the main cast. People started recognizing him on the streets – he went to a Starbucks and the cashier paid a part of his bill to show appreciation – at first Peter thought that she'd made a mistake and gave him more change than she should have, however, after giving her back the money, she told him that it was a small act of kindness. Also, he's had cops and ex- cops approach him, and tell him how they love watching him on the show. Of course, all of them wanted to know about spoilers, because they were eager to find out what is going to happen in the show, and how is the season going to end.
Personal life
Peter is one of those people who like to keep their personal life to themselves. One thing we do know is that he dated Lisha Bai for quite a long time before the couple married, and they now have two kids together – Lisha gave birth to their second child, son Leo, on 8 January, 2016. Peter and Lisha never talk about their first child, but there are rumors that he or she is suffering from Down's syndrome, as Peter has been tweeting about it on his Twitter account. The couple was also seen at Joyful Heart Galas to benefit Mariska's foundation.
Peter's wife Lisha is a professional artist, just like his brother David – she got her BFA in Painting at Washington University in 2001, and after three years an MFA in Painting and Printmaking from Yale University. She and David collaborated for an exhibition called "The Finishers" that was held at the Wassaic Art Project in New York.
Appearance and net worth
Peter is currently 39 years old, has short brown hair and blue eyes, is 6ft (1.83m) tall and weighs around 165lbs (75kgs).
According to authoritative sources, Peter's net worth is estimated to be over $700,000, most of which he's earned from his role in "Law & Order: Special Victims Unit".
Hey friends! All new #SVU tonight! pic.twitter.com/lUBhOWRPSP

— Peter Scanavino (@PeterScanavino) January 31, 2019
Social media presence
Peter is quite active on social media platforms – he has an Instagram account with more than 100,000 followers (but only 14 posts) and a Twitter account that he opened in September 2014, so far gathering almost 60,000 followers.
Trivia
Because Peter was born on the very special date of 29 February, which occurs only once in four years (leap year), you can say that he is nine years old.