"Returning the Favor" star Mike Rowe's Wiki: Net Worth, Married, "Dirty Jobs", Girlfriend or Gay, Siblings
• Michael Gregory Rowe is an American television host and narrator.
• His estimated net worth is over $35 million.
• He began his career in 1979, reading out loud to students at the Maryland School for the Blind.
• He has worked for numerous television networks, including Discovery Channel, National Geographic, and The Science Channel.
• He is a supporter of the US 2nd Amendment, and a gun owner.
Who is Mike Rowe?
Michael Gregory Rowe was born on 18 March 1952, in Baltimore, Maryland USA, and is a narrator as well as a television host, best known for his work in the series "Somebody's Gotta Dot It". He is also a part of the series "Dirty Jobs" on the Discovery Channel, and one of his more recent popular projects is the series "Returning the Favor". He has worked for numerous other high-profile television networks, including National Geographic, and The Science Channel.
The Net Worth of Mike Rowe
How rich is Mike Rowe? As of late-2018, sources inform us of a net worth that is over $35 million, earned through a successful career on television spanning almost 40 years. He's also done work as a pitchman and an actor, and as he continues his endeavors, it is expected that his wealth will also continue to increase.
Early Life, Education, and Career Beginnings
Mike was born into a family of teachers with both of his parents having careers in the academe. One of his first experiences in voice work was in 1979, when he became an Eagle Scout in Troop 16 based in Baltimore. Joining the scouts led him to work on a service project at the Maryland School for the Blind, at which he read out loud to students, which raised his interest in both writing as well as narrating. He attended Overlea High School and matriculated in 1980, during which time he performed in theatre and the choir, excelling in both. With a strong interest in performing, he then enrolled in Essex Community College but later transferred to Towson University, completing a degree in communication studies in 1985. After graduating, Mike quickly found a lot of opportunities as a host, working on shows such as "On-Air TV", "New York Expeditions", and "No Relation", then as the host of "Your New Home", on which he would serve for the next 15 years, part of the programming of WJZ-TV in Baltimore.
Career Prominence
During the 1990s, he became the host of the music trivia game entitled "Radio Active", and at the same time an on-air host for the home shopping network QVC. According to an interview, he auditioned for QVC in response to a dare by a friend. which turned out to be a lucrative endeavor. Around the same time, he also hosted "Channel 999", the now defunct PrimeStar satellite television service's instructional guide. In 2002, Rowe then hosted "Worst Case Scenarios" while also working on The History Channel show entitled "The Most". He had numerous projects during this period, and was able to work on all of them due to the flexible nature of his hosting duties.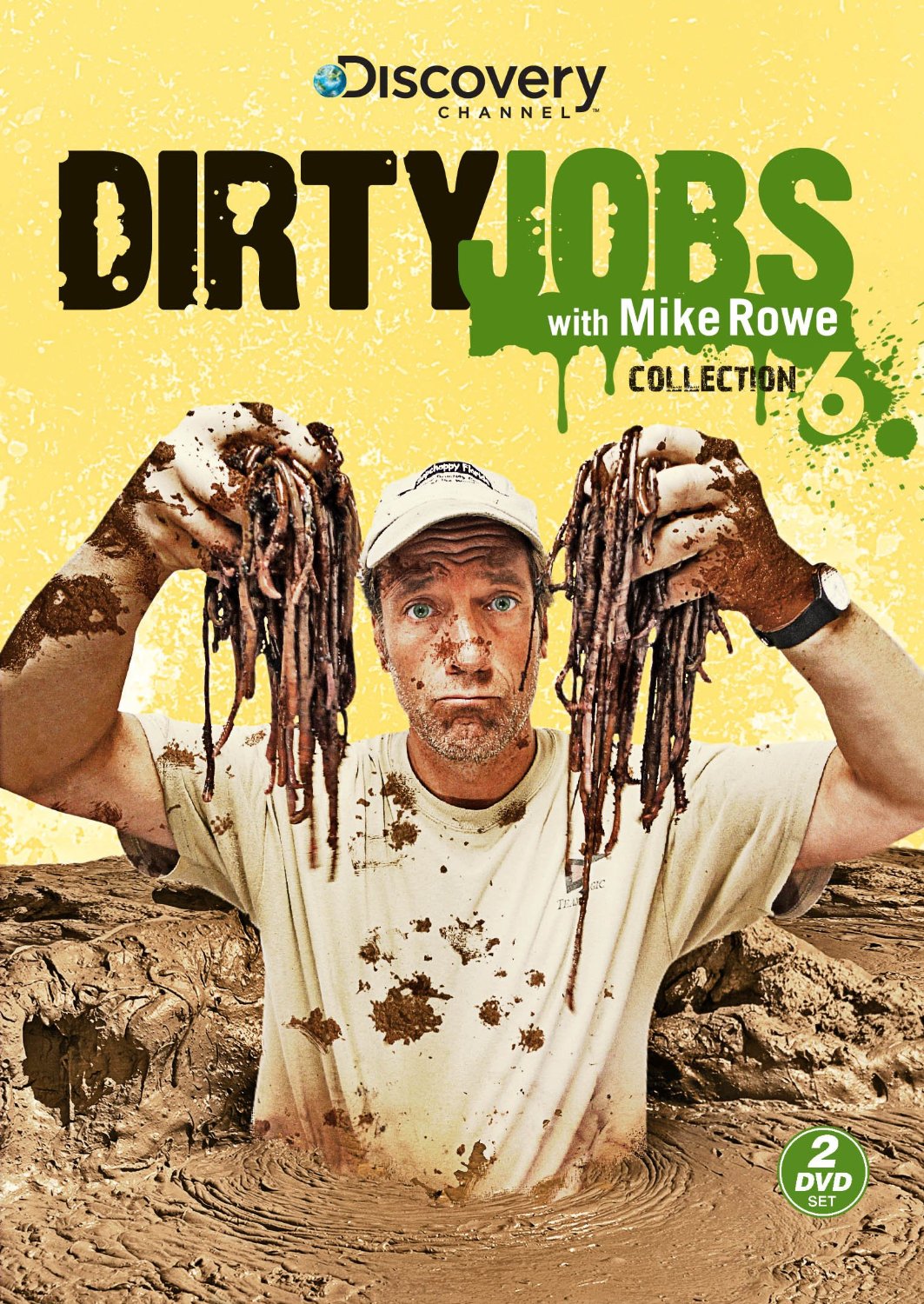 He also hosted "Evening Magazine" for the San Francisco station KPIX-TV, and appeared in the segment "Somebody's Gotta Do It", which would be the precursor for the television show "Dirty Jobs", which profiles numerous unusual and unpleasant occupations. He also explored ancient tombs live with Dr. Zahi Hawass, going to the Valley of the Golden Mummies for "Egypt Week Live!"
Narration Work
While working as a host, Mike also did narration work, mainly partnering with the Discovery Channel on shows such as "Ghost Lab", "Deadliest Catch", "American Chopper", "Wild Pacific" and "American Hot Rod". He also starred in numerous Discovery Specials, including "Shark Week" and "How the Universe Works". When he took the job with "Deadliest Catch" he was asked to host only one show and narrate the others, so he chose to become the host of "Dirty Jobs" and narrate "Deadliest Catch", so that he wouldn't be presented in contrasting work which would affect the image of the shows. He also started working for the Syfy channel as well as National Geographic, hosting "Mystery Diagnosis", "Airplane Repo" and "Ghost Hunters". Many of the shows he worked on had the same producers, which made for easy transitions. He's also done voice work for the reality show "The Ultimate Fighter", and the "2009 Chase" featured on ESPN.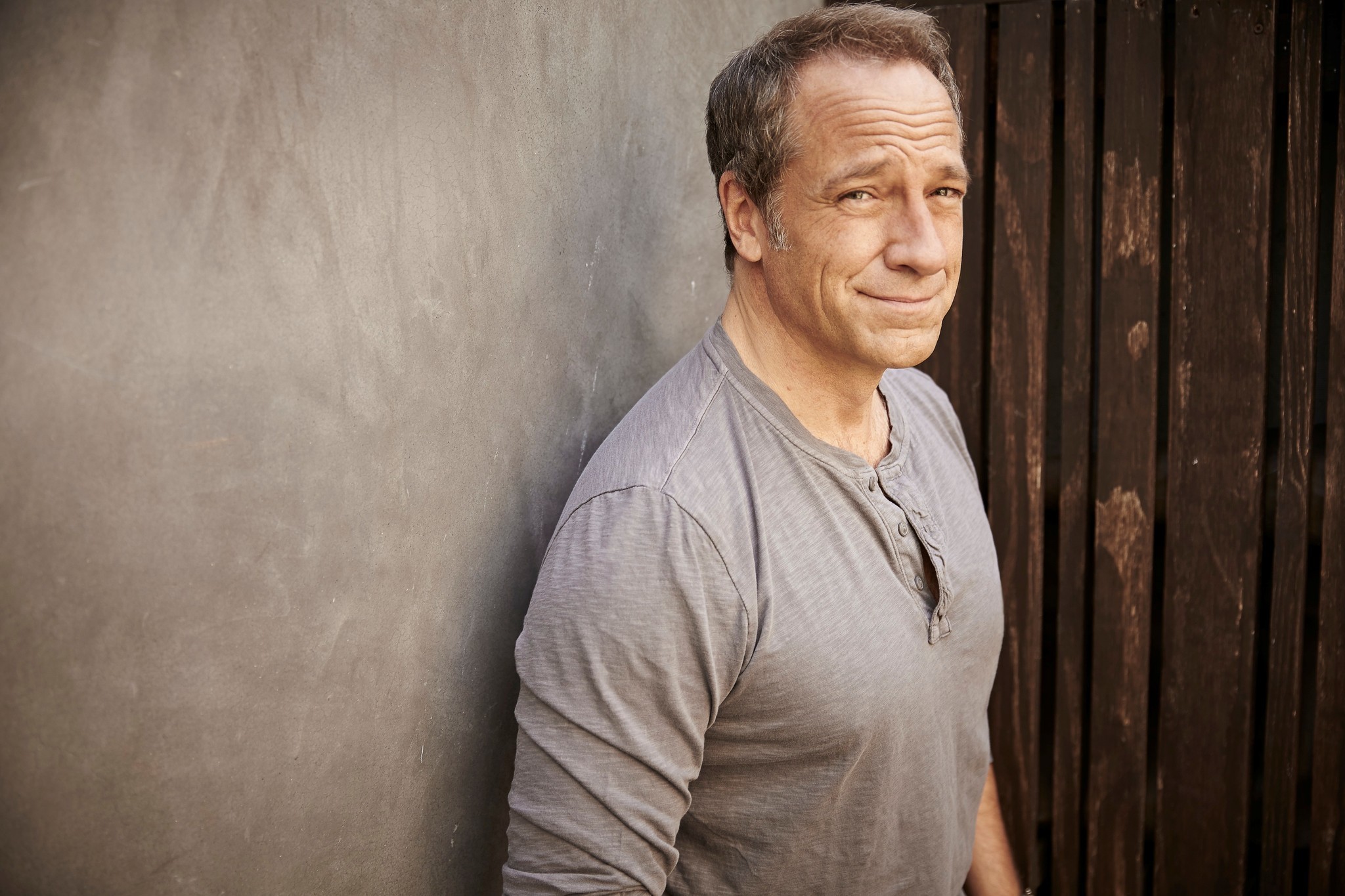 Pitchman and Other Projects
With his work on QVC and his narrating capabilities, Mike was often hired as a pitchman as well, being featured in several Ford Motor Company F-Series truck commercials, partnering with the Fortune 500 industrial supply company W. W. Grainger, and appearing in spots for Motorola radio mobile phones. He was the voice of a meter maid for the animated series "American Dad!", and appeared in an episode of "Sesame Street." During his free time, he worked with the Boy Scouts of America, speaking to over 70,000 leaders and scouts during National Scout Jamborees. Mike launched his own website called mikeroweWorks.com in 2008, which is focused on the crumbling state of infrastructure, and the decline in blue collar trades, an effort to support trade activism, about which he is very passionate. He also started a campaign entitled "I Make America", in collaboration with the Association of Equipment Manufacturers.
"Please tell me #ReturningTheFavor hasn't been canceled. I'm desperate to see something that doesn't depress me." Clair A.
Fear not, Clair. Season 3 starts after #Thanksgiving. We're shooting every week. Here's something to tide you over. https://t.co/DGN6j5AEYR#atthemovies pic.twitter.com/lt8aO6rqAp

— The Real Mike Rowe (@mikeroweworks) October 25, 2018
Recent Projects
In 2014, it was announced that Rowe would host the new original CNN series entitled "Somebody's Gotta Do It", which highlights unique individuals when it comes to work, hobbies, or fanaticism, then did a three part series with Discovery Channel entitled "How Booze Built America". He works on his own podcast in partnership with Red Seat Ventures entitled "The Way I Heart It with Mike Rowe", and spoke to delegates during the Annual National Leadership and Skills Conference "SkillsUSA" held in Kansas City, Missouri. His pitchwork also continued, with him being the spokesperson for Novartis animal health, and Viva paper towels. In 2017, he was a guest in the premiere episode of "This Old House".
He also continues to maintain his mikeroweWorks website with newer projects. He describes himself as a cheerleader for blue collar and white collar workers, promoting positive thinking throughout the US economy. He mentioned in an interview that he feels that business owners and regular workers receive unfair criticism when it comes to the US political system. He is a supporter of the US 2nd Amendment, and is a gun owner but not affiliated with the National Rifle Association (NRA).
Personal Life
For his personal life, it is not known if Mike is currently in a relationship as there have been no reports of him being with another woman in recent months. He is known to have had relationships with actress and stuntwoman Danielle Burgo who is known for her work in "The Matrix", and with data management executive Sandy Dotson. He resides in San Francisco, California.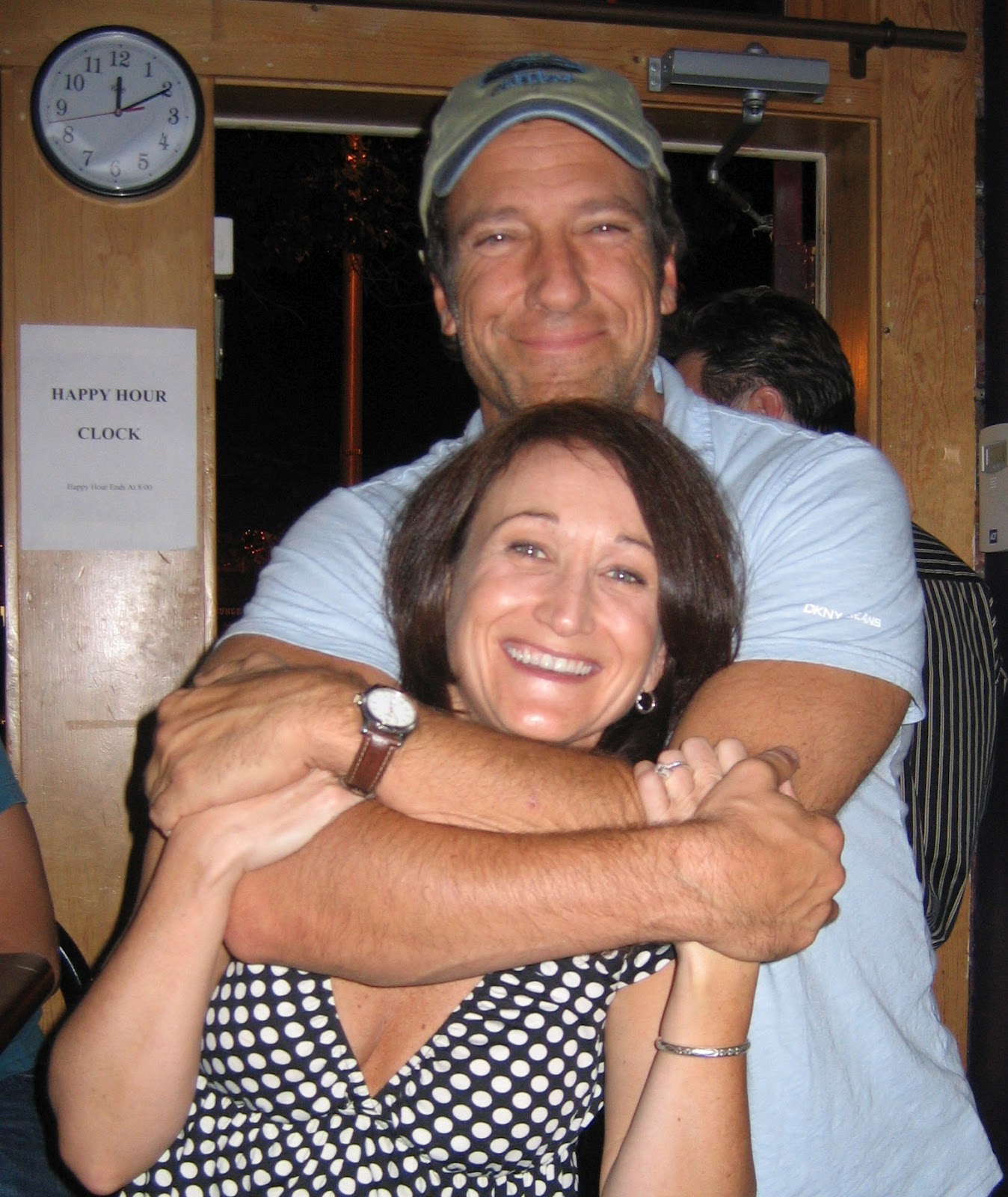 He is known to have done opera singing at some point in his life. In 2016, baseless rumors about his death started spreading, leading him to quote the famous line of Mark Twain: "Reports of my death are greatly exaggerated."