Sharon Leal Wiki Bio, age, son, parents, husband, net worth, ethnicity
• Sharon Ann Leal is a singer and actress born on October 17, 1972 in Tucson, Arizona USA.
• She has a net worth of $4 million earned through her successful career.
• She began her career in 1996 with "Guiding Light" before joining Broadway's production of "Rent".
• She starred in the film adaptation of the Broadway musical "Dreamgirls" in 2006.
• She is close friends with Yvonna Wright and remains close to her family.
Who is Sharon Leal?
Sharon Ann Leal was born on 17 October 1972, in Tucson, Arizona USA, and is a singer as well as an actress, probably best known from her work in various films such as "Dreamgirls", "This Christmas" and "Why Did I Get Married?" She's also appeared in several television shows throughout her career, including "Boston Public", and "Guiding Light".
The Wealth of Sharon Leal
How rich is Sharon Leal? As of early-2019, sources inform us of a net worth that is at $4 million, earned through a successful career in acting. She's been active in the industry since 1996, and has been nominated for several awards thanks to her performances. As she continues her endeavors, it is expected that her wealth will also continue to increase.
Early Life and Career Beginnings
Sharon is of Filipino and African-American descent – her biological father was a military policeman who broke up with her mother before she was born, who later married Jesse Leal, a US Air Force Master Sergeant who was stationed as a police officer at Clark Air Base, Philippines, and who legally adopted Sharon. Very little is known about her childhood, her education, and her path towards an acting career.
Her career began in 1996, in the daytime serial entitled "Guiding Light" which is listed as the longest running television drama in American history, surpassing "General Hospital". She played the role of Dahlia Crede for 218 episodes, and then joined the Broadway production of "Rent" for its first national tour. The musical is based on the opera "La Boheme" and tells the story of a group of young artist trying to survive during the days of Bohemian Alphabet City.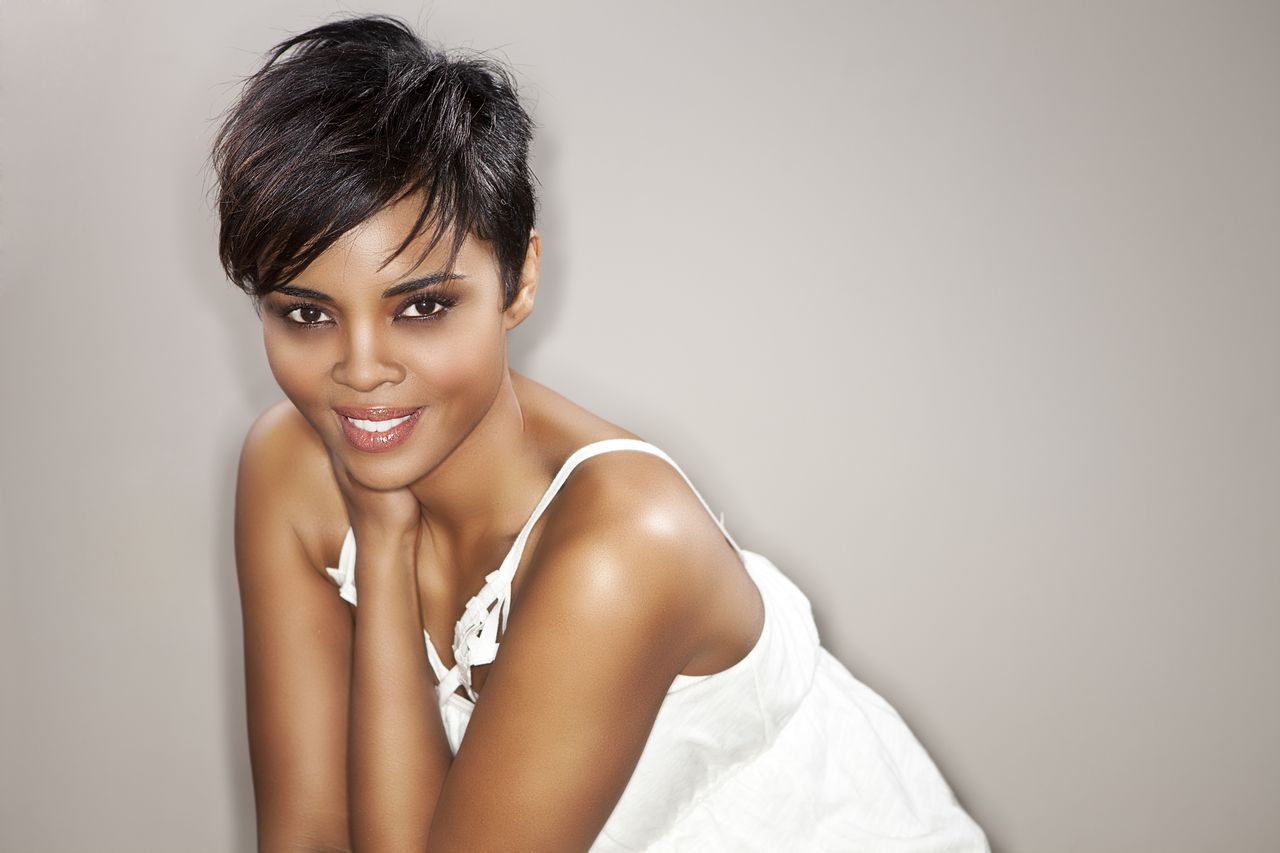 Rise to Fame
Leal continued her work in theatre, and appeared in the original cast of the off-Broadway musical entitled "Bright Lights, Big City" alongside Patrick Wilson, which is based on the Jay McInerney 1984 novel of the same name, and follows the story of a young writer who loses himself in the chaos of New York City during the 1980s. She also worked on the production of "Making Tracks", which follows the history of Asians in America.
In 2000 Sharon became one of the stars of the television series "Boston Public", which follows the characters inside the fictional Winslow High School, featuring a large ensemble cast. She stayed in it for the next four years, and also worked on the theatrical release of "Face the Music", then played the wife of the airport co-director in the NBC series "LAX", set at Los Angeles International Airport but which only lasted for a season before being cancelled. She also had a recurring role in the show 'Private Practice", appearing in five episodes; the show follows the life of a doctor as she enters private practice in Los Angeles.
Recent Projects
In 2006, Sharon starred in the film adaptation of the Broadway musical entitled "Dreamgirls", which is inspired by the history of the Motown record label as well as one of its acts called The Supremes, following the evolution and history of R&B music through the 1960s and '70s through a girl group known as the Dreams. The film stars Jamie Foxx, Beyoncé, Eddie Murphy, and Jennifer Hudson, with Sharon playing Michelle Morris who replaces Effie White in The Dreams. The following year, she starred in the film "This Christmas", which tells the story of the Whitfield family whose eldest has come home after four years away.
Sharon then starred in the stage production of "Why Did I Get Married?" which was also adapted into a film. In 2010, she was cast in the television series "Hellcats' which is based on the book "Cheer: Inside the Secret World of College Cheerleaders", and follows the life of a pre-law college student who has to join a cheerleading team to get the athletic scholarship she needs, staying with the show until its cancellation in 2011. One of her latest projects is the television show "Supergirl", which is based on the DC Comics character of the same name, in which she plays the character Miss Martian, who is also based on the comic book character, and the animated character from "Young Justice".
Personal Life and Social Media
For her personal life, it is known that Leal married Bev Land in 2001 and they have a child together, however, apparently their marriage did not last long and it has been reported that they are divorced – details have not been shared publicly. She is close friends with Yvonna Wright, a "Guiding Light" co-star, and the two have worked together in a community production of "Dreamgirls" held in their hometown.
Similar to numerous actresses, she is highly active online through accounts on social media. She has an account on Instagram on which she posts a lot of personal photos along with videos of her while on set,. As well as with her with friends and fellow cast members. She also does a lot of promotions on her recent and upcoming work. She posts photos of herself alongside family as well, and remains very close to her mother and her siblings – she has half-siblings from her mother's marriage to her adoptive father.