Shaunyl Benson Wiki Bio, husband Criss Angel, children, wedding, divorce
• Shaunyl Benson is an Australian actress, singer, and songwriter born in Queensland, Australia on 29 July 1991.
• She is of Irish and Filipino descent, and currently resides in Las Vegas, Nevada.
• She is married to famous illusionist and musician Criss Angel, and they have two sons together.
• She is best known for her roles in the movies "Jane" and "Desert Rose".
• Her net worth is estimated to be less than $1 million.
Who is Shaunyl Benson?
Shaunyl 'Shauny' Benson is an Australian actress, singer and a songwriter, born on 29 July 1991 in Queensland, Australia, so her zodiac sign is Leo. This recognized exotic beauty is of Irish and Filipino descent, and is currently residing in Las Vegas, Nevada. She initially became  famous because of her husband's fame, but now she has around 30,000 Instagram followers, on which her bio consists of only one word, and that is "Mother".
Shaunyl's family
Her mother is Filipino and her father is from Ireland. She has a sister named Jackie, who looks just like her, and to whom she is very close; they grew up in Australia. Their parents taught them to respect family values and create strong family bonds. There aren't many pictures of her family on her Instagram profile. Her mother was a graphic designer, who encouraged her to stoke her artistic fire, and that is why Shaunyl took up singing from an early age.
Marriage and sons' illness
Shaunyl's husband is the famous illusionist and musician Criss Angel. They secretly married in 2015, divorced after just one year of marriage, but got back together in 2018. The rumors of the relationship renewal began when fans started noticing lovey-dovey photos of the two on their Instagram profiles, and snaps of their family. They have two boys together, Johnny Crisstopher Sarantakos, and Xristos Yanni Sarantakos. The name is a combination of Criss's first name and his late father's name. Unfortunately, as a young child, their older son Johnny battled acute lymphoblastic leukemia, and according to sources, this couple's troubles began after their son was diagnosed with this horrible disease. Fortunately, in January 2019 after three years of cancer treatment, his chemo treatment ended and he is now cancer free. In one of her Instagram posts, Shaunyl said: 'Johnny's finish date is getting closer and we are so incredibly proud of how brave he is. I can't help but get emotional thinking about the last three years, but our little superstar has been kicking butt.' His greatest wish was to meet his favorite YouTube star Ryan from the YouTube channel Ryan ToysReview, and his wish came true – they even took pictures together while celebrating the end of Johnny's cancer treatment.
Husband Criss Angel
Her husband Criss Angel is a famous magician and showman from New York, and they both share the same passion for music. He was a lead singer in the band called "Angeldust" and has released five albums so far. He's appeared in a lot of TV shows, published books and met celebrities such as singer Gwen Stefani and YouTube celebrity Trisha Paytas. He is best known for his show "Criss Angel Believe" in which he even got the opportunity to collaborate with Cirque du Soleil at a famous Las Vegas casino. When his son got sick, he canceled his touring and decided to raise awareness of the issue, and so held a concert in his son's honor, with the goal of raising money for cancer research. While his son underwent treatment, he posted pictures on Instagram, regularly thanking his fans for their constant support. For instance, in one of the photos from the hospital where he is holding Johnny, the entertainer added this Instagram caption: '4th day chemo treatment – Johnny & I can't thank u enough for the overwhelming outpouring of love, prayers & support.'
Career and Education
There isn't any relevant information about Shaunyl's education available – then according to sources, she put her movie and music career on hold because of her son's illness. Even though she is a singer and a songwriter, she hasn't published her own songs up to now; the song "Never" was co-written by her and Criss Angel for one of his shows. When it comes to her movie career, she's best known for movies "Jane" released in 2017, in which she played Jane Campbell, and the movie from 2018 called "Desert Rose" appearing as Molly Chirns. Unfortunately, she didn't gain fame after these roles.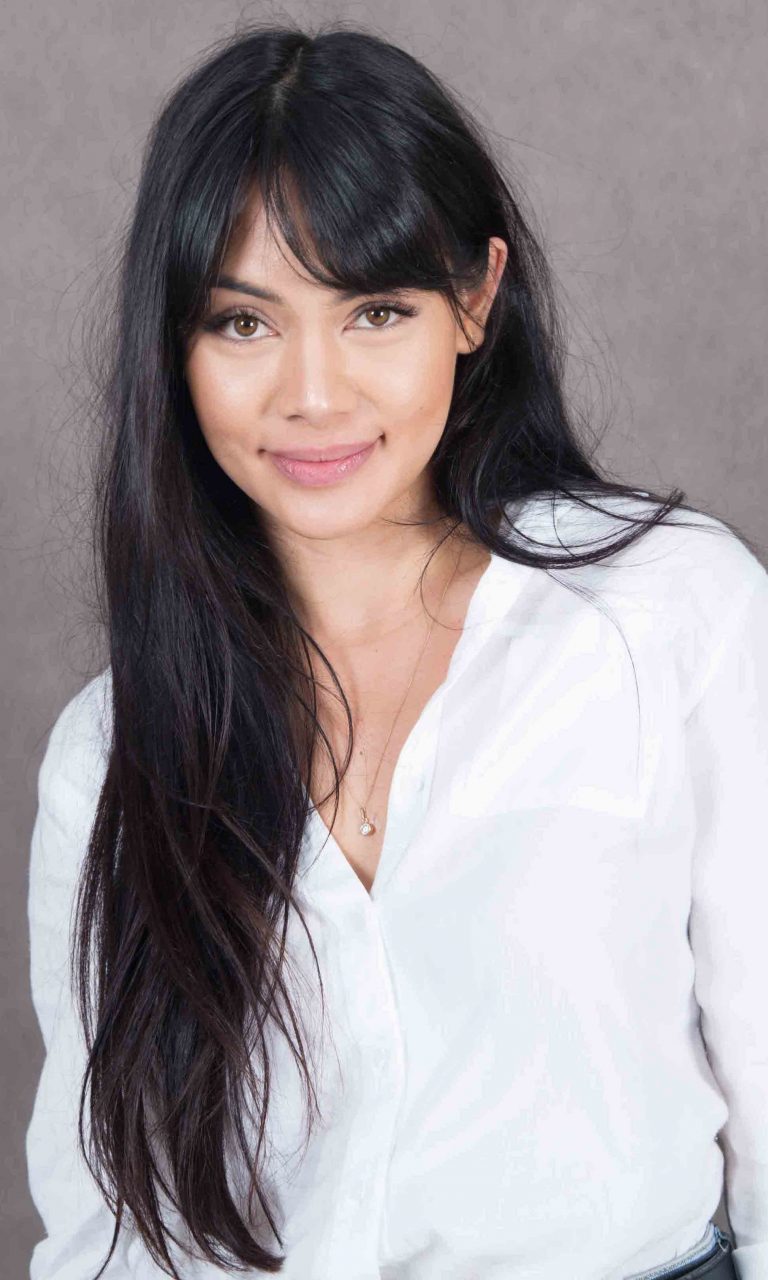 Net Worth
Authoritative sources estimate that Shaunyl's net worth is still less than $1 million, however, according to the same sources, her husband's estimated net worth is over $50,000,000, in which no doubt Shaunyl and their sons have a share.
Appearance and lifestyle
This 27-year-old, olive-skinned beauty is 5ft 7ins (1.70 m) tall and has long, black hair and dark eyes. According to her Instagram photos, she spends time with her family and supports her husband. In January 2019, they attended the grand opening of "Criss Angel MINDFREAK" show at a famous casino in Las Vegas.