Sheinelle Jones (Today show) Wiki Bio, husband Uche Ojeh, salary, family
• Sheinelle Jones is an American television personality, journalist and news anchor
• She is best known for being a co-host of NBC's "Weekend Today" morning news and talk show
• Sheinelle attended the Medill School of Journalism at Northwestern University and graduated with a BA in broadcast journalism
• Sheinelle has interviewed many famous people and covered multiple breaking stories
• Sheinelle Jones has an estimated net worth of $23 million and an annual salary of $1 million.
Who is Sheinelle Jones?
Sheinelle Jones is an American television personality, wh, as a journalist and a news anchor, is probably best known for being a co-host of NBC's "Weekend Today" morning news and talk show. Jones is also widely recognized for being the host of several television shows, such as "Today", "MSNBC Live" and "Dateline NBC".
Sheinelle Jones' Early Life and Education
Sheinelle Marie Jones was born under the zodiac sign of Aries on the 19th April 1978, in Philadelphia, Pennsylvania, USA, a daughter of Sheila Kinnard and US District Court Judge C. Darnell Jones II. Her unique first name comes from merging the names of her parents – Sheila and Darnell into Sheinelle. Details about her siblings haven't been publicly revealed, although it has been acknowledged that she has several younger brothers. She is of American nationality while her ethnicity is African-American.
After attending Wichita Brooks Middle Magnet School and Wichita Heights High School in Wichita, Kansas, Sheinelle enrolled at Medill School of Journalism at Northwestern University in Evanston, Illinois, from which she graduated with a Bachelor of Arts degree in broadcast journalism, with a minor in Spanish.
Sheinelle Jones's Career
Upon completing her education, Sheinelle began her career as a member of the ABC-affiliated TV station WICS in Springfield, Illinois. Although her career started behind the scenes, Jones quickly climbed the ladder and landed on-camera engagements as a reporter and a correspondent.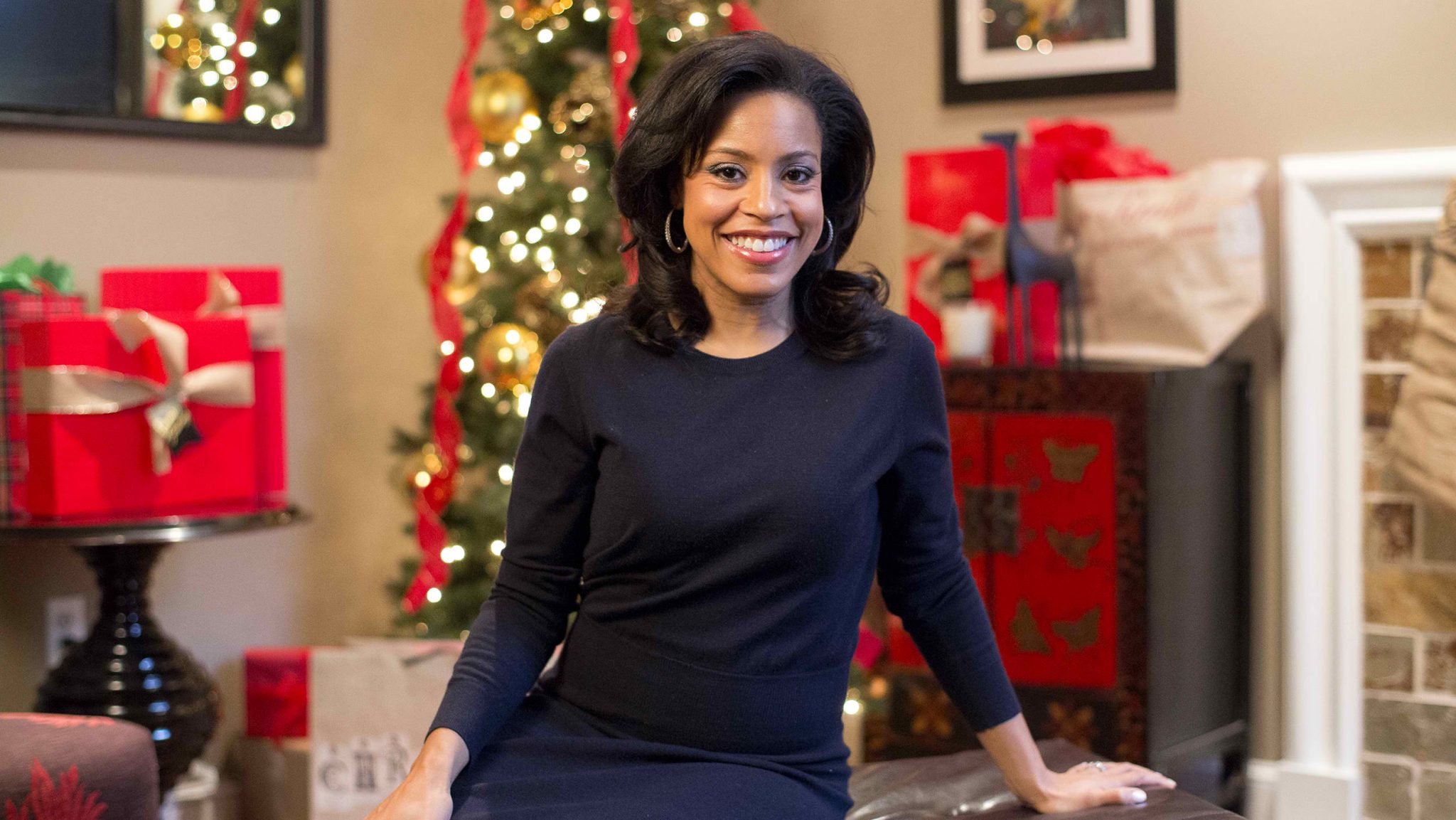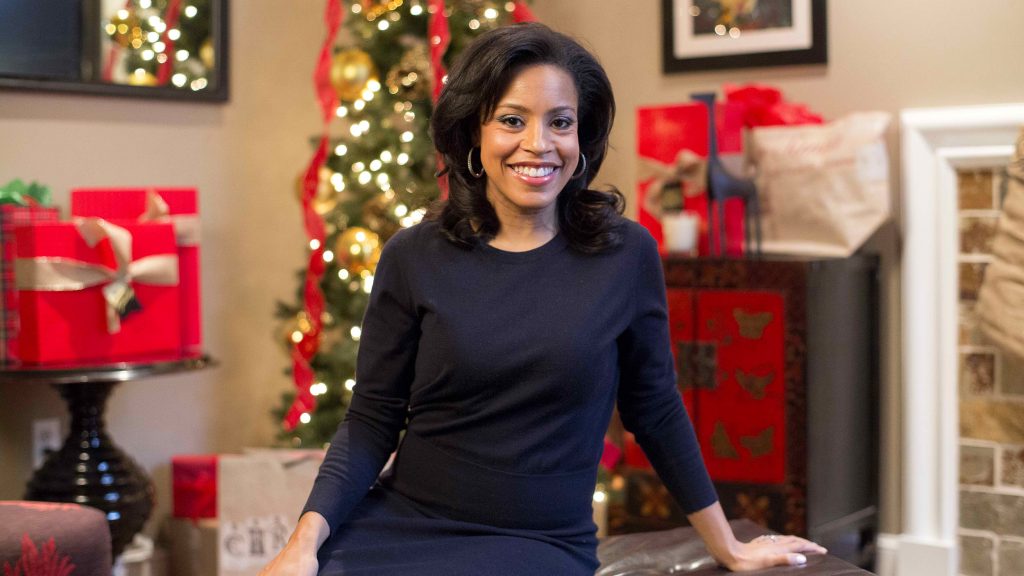 Later she transferred to the FOX-affiliated virtual channel KOKI-TV in Tulsa, Oklahoma, where she honed her professional skills as a correspondent, and for her accomplishments was rewarded with the National Association of Black Journalists Award, as well as the Oklahoma Chapter of the Society of Professional Journalists accolade. After this engagement, in 2005 Sheinelle Jones returned to her home town where she joined a Fox-owned-and-operated TV station WTXF-TV, for which she served not only as a correspondent but an anchor as well. In the course of the next nine years, she gained professional recognition for hosting the prestigious Emmy Award-winning morning news talk-show entitled "Good Day Philadelphia".
During her tenure, Sheinelle covered various national and international stories, and also interviewed a vast number of celebrities, including at-that-time Senators Barack Obama and Hillary Clinton, as well as several popular Hollywood stars such as Halle Berry and Kevin Hart to name just two. In October 2014, Jones joined NBC News in New York City, where she began as a correspondent for morning news and talk show "Today". Later that year, she was also appointed as a co-anchor of the Saturday and Sunday editions of the show – "Weekend Today".
Jones has subsequently interviewed an enviable number of famous people, and has covered a huge variety of breaking-stories including young Ryan Ferguson who was imprisoned for 10 years for the crime he didn't commit as well as the 50th anniversary of "Bloody Sunday" in Selma, Alabama, among plenty of others. Additionally in her professional career, Sheinelle Jones has covered multiple glamour events, such as Golden Globes, Academy and Grammy Awards ceremonies so far, and has also made on-camera appearances in television programs "MSBNC Live" and "Megyn Kelly Today", while also hosting Sirius XM's radio show "Off the Rails".
Sheinelle Jones's Personal Life
Since 2007 Sheinelle Jones has married to Uche Ojeh – the two met when Sheinelle served as a tour guide for a year-younger Uche at Northwestern University, and soon afterwards they began their relationship. The couple soon brought their relationship to a higher level, and tied the knot in a wedding ceremony on the 1st September 2007, held at Rittenhouse Square in Philadelphia, Pennsylvania. During the course of the next 11 years, the couple welcomed three children – a son named Kayin, and twins Uche Jr. and Clara Josephine. With her family, Sheinelle Jones resides in New York City's borough of Manhattan.
Thanks @AllWomeninMedia for inviting me to host #TheGracies here in NYC. The Gracie's honor women in media and celebrate excellence in journalism. I was honored to be in the room with such powerful women. ✨ pic.twitter.com/1JReC3llNI

— Sheinelle Jones (@SheinelleJones) June 26, 2019
Sheinelle Jones is also a member of The Links Inc. as well as of the National Association of Black Journalists. Dubbed 'the shortest TV journalist of all time' Sheinelle Jones is just 4ft 11ins (1.49m) tall, and the 40-year-old Sheinelle sports a toned figure with a genuine hourglass silhouette, which in addition to her long dark hair and dark eyes, makes her appearance quite alluring. She is also active on several popular social media networks such as Twitter on which her profile @sheinellejones currentlycounts over 50,600 fans, as well as Instagram on which her official account – @sheinelle_o with more than 166,000 followers to the present day.
Sheinelle Jones's Net Worth
Have you ever wondered how much wealth this popular American television personality has accumulated so far? How rich Sheinelle Jones is? According to sources, it is estimated that the total of Sheinelle Jones's net worth as of early 2019, revolves around the impressive sum of $23 million with an estimated annual salary of $1 million, but including property in the center of New York City. It has all been acquired through her professional on-camera journalism career that spans nearly 20 years.