Shelby Holliday's Wiki Bio, height, husband, wedding, salary, net worth
• Shelby Holliday was born in Denver, Colorado USA on 11 December 198•
• She is best known for her career in journalism and broadcasting, especially for her current job with The Wall Street Journal.
• Shelby attended University of San Diego and graduated with a bachelor's degree in business administration.
• She has worked for NBC, Fox News, Channel One News, Bloomberg Television, and The Wall Street Journal.
• Shelby's net worth is estimated to be over $1 million.
Who is Shelby Holliday?
Shelby was born in Denver, Colorado USA on 11 December 1985, so under the zodiac sign of Sagittarius and holding American nationality. She is best known for her career in journalism and broadcasting, especially for her current job with The Wall Street Journal.
Early life and education
Shelby's father Jeff Holliday was a basketball coach and she's been a huge fan of sports since she was a kid, as she looked up to her father – she used to watch and practice swimming, running, golf, basketball and soccer. Even though her dad got his degree in journalism and switched to finance, Shelby kept her love of sports. Her mother's name is Nancy Holliday whose profession is not known, and Shelby also has a brother, and a sister who played soccer for the San Diego State University's team.
Shelby spent her entire childhood in Colorado, where she went to Cherry Creek High School – after she matriculated, she attended the University of San Diego, and graduated with a bachelor's degree in business administration. While at the University, she was a member of the basketball team, the university TV station USDtv, one of the Alpha Phi sorority girls, and was also working for the sorority as a writer for their monthly newsletter.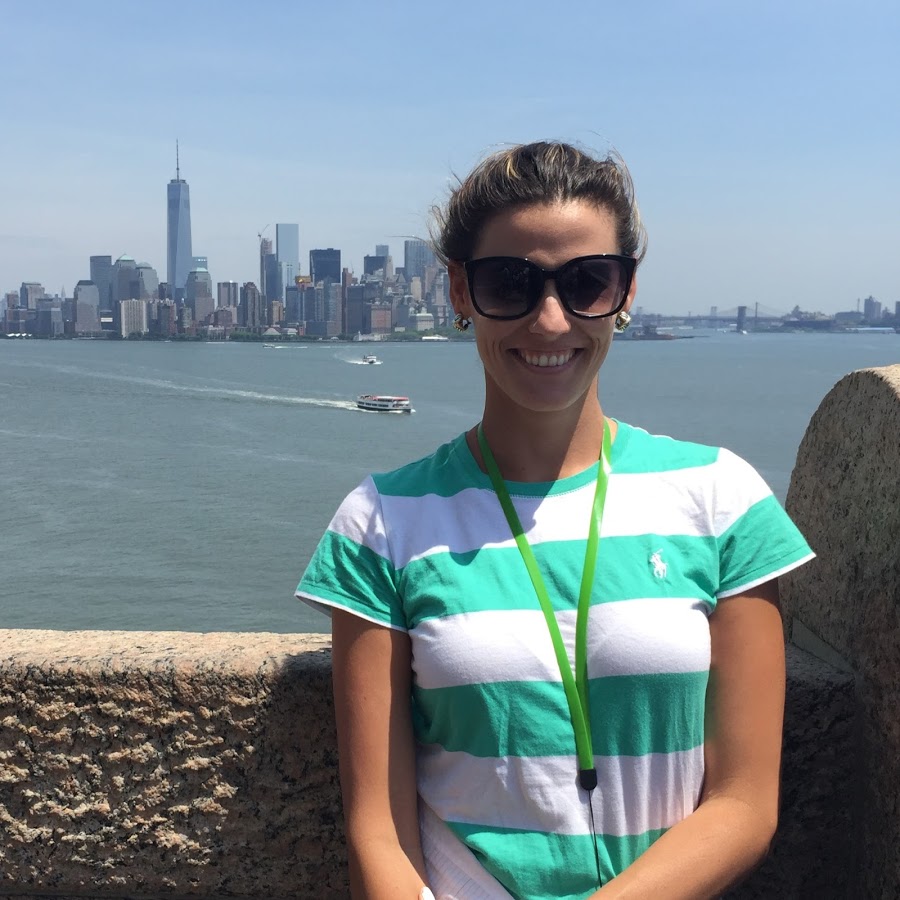 Career
Shelby started working as an intern at NBC while still in her last year at her university – she was their reporter, editor and producer of video reports. Once she graduated, she quit NBC and started working for UWIRE – a wire source for student journalists all around the world, which counted 850 members at that time – as a reporter of political and business news. At the same time she was working for Fox News and the Fox Business Network as their reporter, her biggest achievements for Fox being when she covered the elections in 2008, and revealed cases of voter fraud in Ohio – next year in 2009, she quit working for UWIRE.
In 2010 Shelby became more famous and gained recognition after she began working for Channel One News as their reporter and an anchor – she had to move to New York City as the Channel was stationed there, but it didn't represent a problem for her. She became an international journalist while she was anchoring Channel One's daily news, and covered some major stories including the funeral of Nelson Mandela in South Africa, and the chaos caused by Typhoon Haiyan in the Philippines – she won a Telly award for her reports on the rise of China. Shelby stopped working for Channel One in June 2014; the Channel shut down in May 2018.
Her next job was for Bloomberg Television, which is an international cable and satellite business news channel with headquarters in New York as well – she worked as their reporter while she was also producing their daily news. During this part of her career, she interviewed many people connected to politics such as government officials, and several business leaders.
Next year in 2015 she began working for the same company she works for today – The Wall Street Journal – in New York City, an international daily newspaper concentrating on business. She is currently working as their senior video reporter for anything of importance happening in New York.
One more behind the scenes shot- talking Debbie Wasserman Schultz & Tim Kaine with @greta & @susanferrechio. pic.twitter.com/fJogPdc4GS

— Shelby Holliday (@shelbyholliday) July 25, 2016
Personal life and likes
There are no controversies or rumors whatsoever regarding Shelby's love life – she married the love of her life Jonathan Zwart on 29 August 2015 after the couple had been dating for many years. Jonathan works in the Investment Banking Division at Goldman Sachs in New York City, and graduated from the University of North Carolina. The couple didn't have a big wedding, only inviting their closest family and a couple of friends; they don't have any kids.
Shelby admits to be an adventure lover and an adrenaline addict – she flew in NASA's zero gravity plane, and has jumped with US Army troops. Two of her most favorite interviews include with Pharrell Williams and Harry Potter actor Daniel Radcliffe – she's also interviewed Lil Wayne, Jack Nicklaus and Charles Barkley). She is always helping people in need, and has been involved in a couple of charity works – she also loves to travel with her husband, and you can see their pictures from all around the world on Shelby's Instagram account.
Appearance and net worth
Shelby is currently 33 years old, has long blonde hair, brown eyes, is 5ft 9ins (1.75m) tall, weighs around 148lbs (67kg) and has an hourglass shaped figure.
According to authoritative sources, Shelby's current net worth is estimated to be over $1 million, which seems likely to rise as her annual salary is said to be more than $110,000.
Social media presence
Shelby is very active on her social media accounts but is not as famous as one would have thought– she launched her Twitter account in November 2008 and has so far gathered nearly 20,000 followers and tweeted over 15,000 times. She has an Instagram account with 4,000 fans and more than 1,000 posts, mostly uploads of photos in the office and of herself and her husband during their travels. She also has her own website, on which you can find her earlier reports and videos, while you can also contact her.