Tanaya Beatty (Hostiles) Wiki Bio, nationality, measurements, net worth
• Tanaya Beatty was born in Vancouver, Canada in 1991
• She is best known for her roles in "The Twilight Saga: Breaking Dawn – Part 1" and "Arctic Air"
• She has a certificate from a social work program and has appeared in 12 roles so far.
• She is currently estimated to have a net worth of over $1 million
• She is of mixed descent and has an Instagram account with nearly 14,000 followers
Who is Tanaya Beatty?
Tanaya was born in Vancouver, British Columbia, Canada on 12 February 1991, so under the zodiac sign of Aquarius, and she holds Canadian nationality. She is best known for her acting career, especially for her roles in "The Twilight Saga: Breaking Dawn – Part 1" and "Arctic Air".
Early life and education
Tanaya is of mixed descent as her father is described as being of Himalayan descent, while her mother belongs to the Indigenous Da'naxda'xw First Nations, however, she did not get to live with them as she was adopted by an Italian family, and spent her entire childhood in British Columbia – she still feels as she is one of the Indigenous people because of her mother's background. She acted for the first time when she was only five, in a play called "The Day the Moonfolk Landed", but had only one line ,saying 'What is that spaceship over there?' but it was enough for her to fall for acting. Tanaya subsequently attended the Vancouver Film School from which she graduated after completing its full Essentials and Acting Program – she also has a certificate from a social work program which she attended, as she was interested in pursuing a career in psychology, and therefore worked in family centers.
Career
Tanaya is to be credited with around 12 roles as she is still building her career – her second appearance was in "The Twilight Saga: Breaking Dawn – Part 1" movie in 2011 in which she played the role of Rachel Black, one of the humans in the film, and considered to be the most important one in her career, as it opened numerous doors for her.
Her first role in a TV series was also her first main role, as Jessica Finch in seven episodes of the "True Justice" TV series in 2012 while she also appeared in a single episode of "Blackstone" in the same year. Her next important role was the lead in "Arctic Air", portraying Caitlin Janvier in 18 episodes from 2012 to 2014.
In 2013, she landed her second movie role, playing Tammy in the "Words and Pictures" drama film, while she also appeared as Rebecca in three episodes of the "Continuum" TV series. She went on to land the roles of Mel in "The 100" in 2014, and Dr. Shannon Rivera in "The Night Shift" TV series of which she in the main cast in 2016 and 2017. She then appeared in two movies in 2017 entitled "Hochelaga, Land of Souls" and "Hostiles", and in "Through Black Spruce" in 2018.
Tanaya's latest appearance was in 2018 in "Yellowstone", portraying the character named Avery in a single episode.
Personal life and likes
Tanaya is one of those people who are secretive about their personal life – there is nothing known about her past relationships and she seems to be single at the moment, has never married and doesn't have any kids – however, there are rumors that the actress is dating American actor Chris Pine but this has not been confirmed.
Tanaya's favorite book is "Through Black Spruce" which she read when she was 18 and was obsessed with it, as she claimed during one of her interviews, and even before there was any talk about making a movie based on the book, that she dreamt about playing Annie. When she was invited for an audition, she thought that someone was joking with her, and after she won the role couldn't believe it, and felt as that was the most important role in her life as she saw her connection to Annie as an Indigenous woman. The producer of the movie described Tanaya's acting: 'Just by the way Tanaya played it, she made me realize that this infrastructure of Canada is not our infrastructure. It's not our home. No wonder we're at risk here. That's a big part of the film's story. The health and social factors, the systemic racism – it's because this isn't our place, we don't run this place. Watching her made me cry.'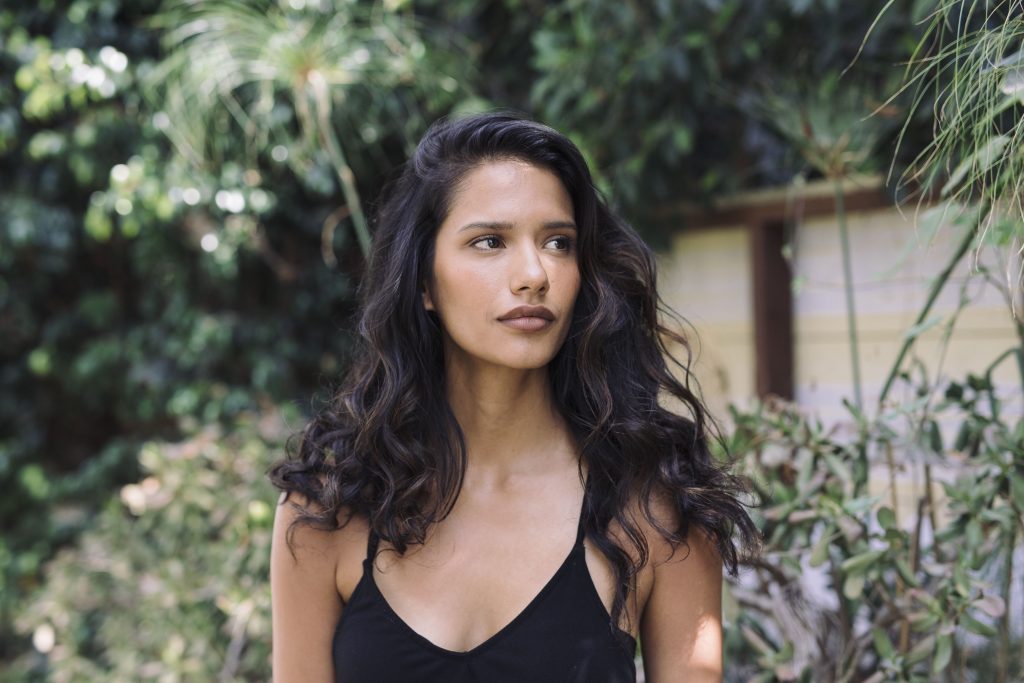 Appearance and net worth
Tanaya is currently 28 years old, has long brown hair, brown eyes, is 5ft 6ins (1.70m) tall, weighs around 141lbs (64kg), and her vital statistics are 34-25-35 so has an hourglass shaped body. She wears shoes size 6.5 and dress size 5.
According to authoritative sources, Tanaya's current net worth is estimated to be over $1 million while the biggest grossing movie in which she has appeared was "The Twilight Saga: Breaking Dawn – Part 1" as it amassed $712.2 million worldwide.
Social media presence
Tanaya is not as active on social media platforms as one would have thought – she has an Instagram account with nearly 14,000 followers and around 30 posts, but she doesn't appear to have any others – there is an account on Twitter but it is likely to be fan-made as it has less than 500 followers.
Quotes
'In my perfect world, there would be a lot more Indigenous voices out there, more Indigenous actors, more Indigenous people in higher positions.'
'My great-grandmother was killed in a house fire on the reservation when she was 16. Her daughter was placed in a residential school, where only the worst horrors that can be imagined happened to her. Her daughter – my mother – was taken in the Sixties Scoop. By the time my mom was pregnant with me, she wasn't confident in her ability to parent, and hadn't had the chance to heal from the traumas she'd experienced. It's a long line of people who have been strategically removed from one another.'