The Life and Career of Nell Fisher: Age, Height, Net Worth
Despite her young age, actress Nell Fisher is already rising to fame for her incredible talent and unforgettable performances. By appearing in the acclaimed horror movie "Evil Dead Rise", Nell is claiming her spot in Hollywood as one of its most promising stars at only 12 years old.
So who is Nell, which have been her most famous projects so far, and what else is there to know about the young actress? Keep reading to find out!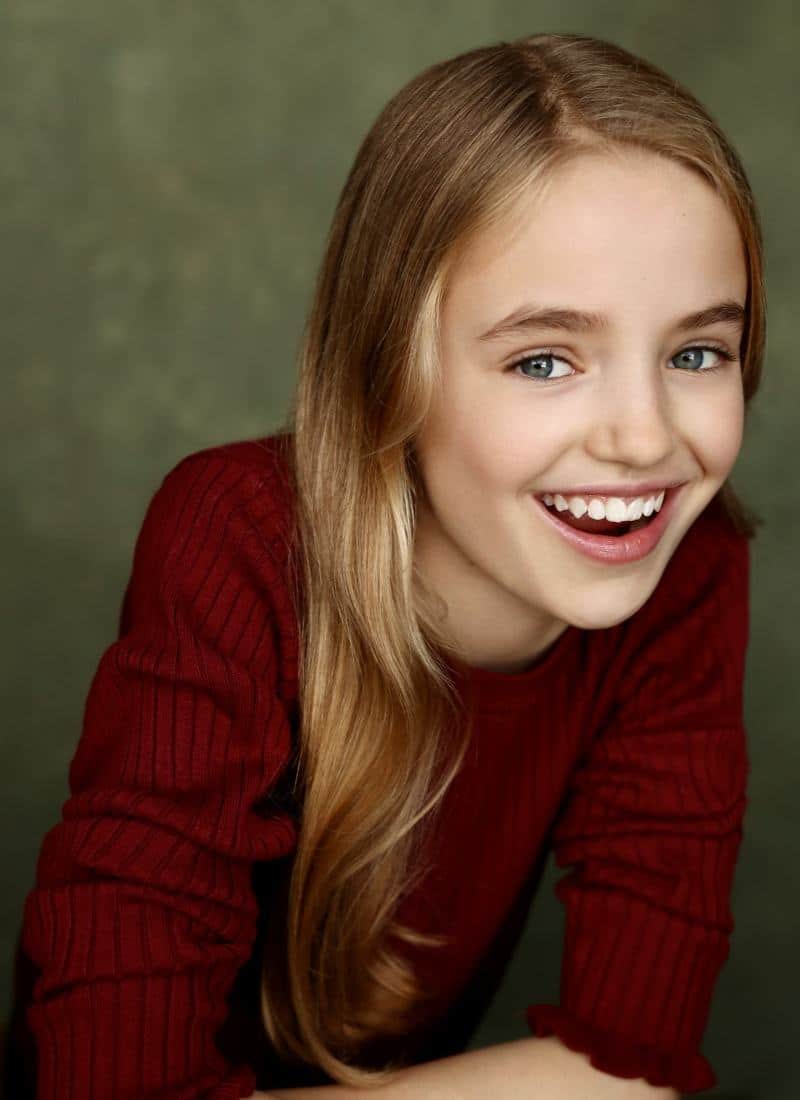 Who Is Nell Fisher?
Nell was born on 2 November 2011, in New Zealand. Not many things are known about Nell's education or family, except for the fact thay her father is an environmental lawyer who wanted to be an actor.
According to Nell's professional profile, some of her hobbies include working out, dancing, singing, and outdoor activities.
Despite being very young, Nell's career as an actress is advancing quickly. So far she's had roles in movies such as "Northspur" and "Evil Dead Rise", on top recurring characters in the series "My Life Is Murder" and "Choose Love", making it clear that despite being in the earliest steps of her career, she has a lot of talent and the potential to go even further.
Acting Debut
Nell Fisher's debut as an actress was in the movie "Northspur", centered in a post-apocalyptic world where a man desperately tries to survive and save his wife at the same time. Though the movie was released in 2022, it was filmed in Marlborough, New Zealand in 2019, when Nell was just eight years old.
Her character Tia sees herself being caught in the middle of the conflict of a violent situation in a distant house, where medicines and other resources are scarce due to a worldwide pandemic. This was a good acting debut for Nell, as the independent movie was screened in New Zealand, Europe, the US, and South Korea, starring Michael Hurst and Josh McKenzie. Also in 2019, Nell starred in the short film "Splendid Isolation".
In 2022, Nell made her TV debut by appearing in "My Life Is Murder" a comedy and crime-solving series which premiered in 2019. Nell joined the show's cast during the third season, when she introduced herself to the protagonist and private investigator Alexa Crowe as her niece Olive, insisting on staying home with Alexa while helping her solve a case, and discovering more of her father's identity.
Brilliant young actress Nell Fisher as Tia. Nell was a delight on set and a wonderful performer on camera. We all think she is a talent with a big future.

Posted by Northspur on Sunday, August 23, 2020
"Evil Dead Rise"
In 2023, Nell Fisher starred as Kassie in the horror movie "Evil Dead Rise". This role was important not only to put Nell under Hollywood's spotlight, but also to take her career to the next level skill-wise.
Given that Nell was just nine years old when "Evil Dead Rise" was filmed in mid-2021, many questions arose when it came to filming such a crude movie, with a child on set. In an interview with Insider, the movie's director Lee Cronin said that the first thing he noticed about Nell was how talented she was, later sending the script to her parents to get their approval before hiring the young actress.
As Lee affirmed, the understanding of Nell's parents about the movie and his vision was important for him to get. It was of help that Nell's father had a history as an actor, and was a fan of the movie's franchise for them to accept, though Nell's parents were understandably present on set during the entire filming process.
To get Nell used to the set and the nature of the movie, Lee made sure she was familiarized with some of the objects of the set, such as fake blood and vomit.
Despite not being present in any of the events of "Evil Dead Rise", Nell got to see herself on the big screen during a private screening of a censored version of the movie especially prepared for her.
'Evil Dead Rise:' How Child Star Nell Fisher Got Into The Gory Horror Movie https://t.co/RJeSJog54y pic.twitter.com/EQ6iQxb9Oa

— The Nerd Stash (@thenerdstash) April 21, 2023
Other Roles & Talents
In 2023, Nell Fisher joined the cast of "Choose Love", an interactive film produced by Netflix. While the film didn't get positive reviews due to its risky format, it was a step forward for Nell to join a movie made for streaming.
Also, in early 2023, Nell was announced to star in "Bookworm", in which she would share the stage with  Elijah Wood and Michael Smiley. The movie centers around Nell's 12-year-old character, whose life is turned upside down when her estranged father takes her on an adventure trip through the wilderness of New Zealand. Though the movie's release date is yet to be known, this has been Nell's most important role to date.
While there's no denying that Nell's acting talents have been taking her far, her professional profile lets us know that she has other cards up her sleeve. For one, Nell's talents include singing contemporary and jazz numbers, besides playing the piano and dancing to jazz and modern styles. Moreover, she also practices gymnastics and rock climbing, on top of dominating the American, New Zealander, and British English accents.
Personal Life & Social Media
Given how her parents have kept Nell Fisher's personal life quiet, not much is known about her when she's not acting. Details about her parents are limited as well, with only her mother showing herself in public events for movies Nell has been in.
Regarding her social media, Nell's only existent account is her Instagram profile, which is completely managed by her parents.
Appearance & Net Worth
According to Nell's professional profile, she's 4ft 10ins (1.48m) tall at 12 years old, and has blonde hair and olive-green eyes.
Regarding her financial situation, one online source points out that Nell's net worth at a conservative $32,500, but this estimation is done considering only her earnings as an actress so far. Given how her parents' identities and lifestyle are unclear, it's difficult to determine what Nell's real financial situation might be.
Overall, it's safe to assume that Nell's career in acting is advancing rapidly, and in no time we'll be seeing her in big projects. Nonetheless, for now, it's great to see her leaving her mark on every movie and series she has been in, whether they're small or high-profile projects.