The Truth of OH MY GIRL Member – YooA
• Yoo Shi-ah, known as YooA, is a singer and member of the K-pop girl group Oh My Girl.
• She has a net worth estimated to be over $300,000.
• She trained with WM Entertainment and became a part of the group Oh My Girl in 201•
• The group has released numerous hits and YooA has participated in the group Girls Next Door.
• She is single and has become popular for her body and proportions, attributed to her healthy habits and dancing.
Who is YooA?
Yoo Shi-ah was born on 17 September 1995, in Seoul, South Korea, and is a singer, best known for being a member of the K-pop girl group Oh My Girl which is managed by WM Entertainment. She is also a former member of the group Girls Next Door. She has released numerous hits with Oh My Girl, and has also worked solo.
The Wealth of YooA
As of early-2020, YooA has a net worth estimated to be over $300,000, earned through a successful career in the South Korean entertainment industry. She's traveled around the world thanks to her, and has gained numerous endorsements.
Early Life and Career Beginnings
At a young age, YooA aspired for a career as a K-pop idol , began developing her singing and dancing skills at a young age.
She went to auditions as a teenager, and was eventually hired by the company WM Entertainment, which has been in operation since 2008, and is known for managing groups such as ONF and B1A4.
She trained with the group for some time, and was eventually chosen to become a part of WM's girl group project called Oh My Girl or OMG, joining the other six members Hyojung, Arin, Binnie, Mimi, Seunghee, Jiho, and JinE.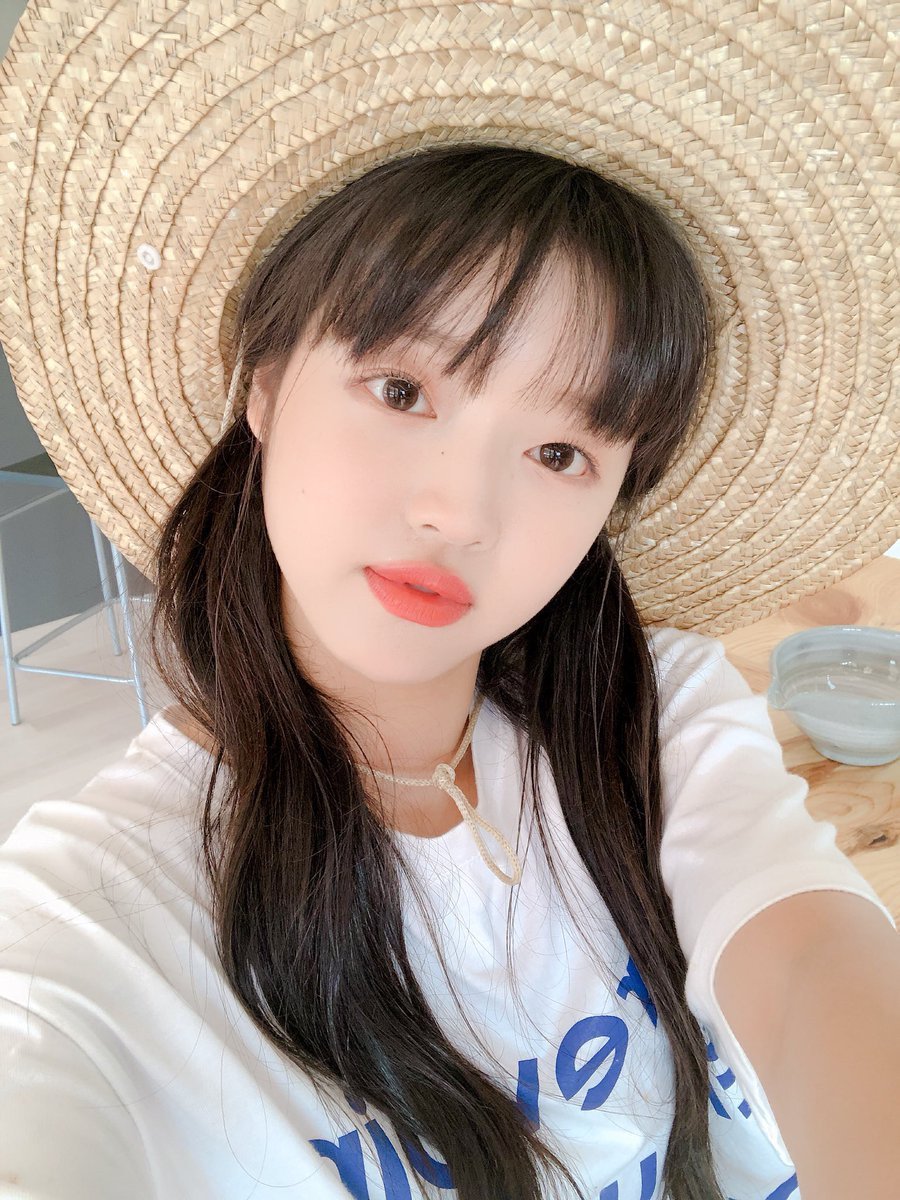 In 2015, teasers of the group's members started to circulate online, and a month later they made their debut with their first self-titled extended play (EP). They then held their first live performance in "The Show" aired on SBS MTV, shortly after which the group announced that they would be preparing their next release, the EP "Closer", which had the lead single of the same name. They had planned to go to the US to perform, but were denied entry as they had lied about the reason they were traveling, stating that they were there to go sightseeing but were actually there to perform.
Success with Oh My Girl
In 2016, Oh My Girl released their third EP called "Pink Ocean", which they promoted through concerts in South Korea. They then reissued their EP called "Windy Day", which also contained two new songs, then held their first solo concert in Seoul, at the Blue Square Samsung Card Hall; tickets for the event were sold out within three minutes, the fastest ever recorded for a rookie group.
It was announced during the middle of the year, that JinE was put on hiatus as she was suffering from anorexia nervosa, an eating disorder that was causing her body problems. The following year, they began working on their fourth EP "Coloring Book" before JinE was released from the company due to health issues. Around the same year, YooA participated in the variety show "Idol Drama Operation Team", which saw the formation of the girl group called Girls Next Door.
The group featured Somi from IOI, Sujeong from Lovelyz, D.ana from Sonamoo, Sohee from IBI, Seulgi from Red Velvet, and Moonbyul from MAMAMOO. The group released a single called "Deep Blue Eyes".
Recent Work with Oh My Girl
In 2018, Oh My Girl made their comeback with a new EP called "Secret Garden", and a promotional mini-concert was held which was sold out within two minutes.
yooa dancing to smooth criminal in heel boots pic.twitter.com/xKDmkwSOJ5

— yooa pics (@shiahpics) December 8, 2019
They then released a new album called "Oh My Girl Banhana – Banana Allergy Monkey" which saw the formation of a new sub-unit called Oh My Girl Banhana. Oh My Girl then signed a deal with Sony Music Japan's Ariola Japan, which saw them create a Japanese version of "Banana Allergy Monkey". Their sixth EP was also released in the same year called "Remember Me". In 2019, the group toured around Japan, holding concerts in Tokyo, Osaka, and Fukuoka.
They released their Japanese debut album called "Oh My Girl Japan Debut Album" which debuted at the top of the Oricon Daily Album Chart. They then released a Korean studio album called "The Fifth Season", before working on another Japanese album called "Oh My Girl Japan 2nd Album". The group then participated in the television program "Queendom", where they achieved runner up position in the overall rankings. One of their latest releases is their third Japanese album called "Eternally".
Personal Life
YooA is single, and like many K-pop idols she doesn't have a lot of time to engage in romances due to her busy schedule. There is also the fact that management is very strict when it comes to the romances of their idols.
In 2018, it was revealed that YooA was one of the most searched idols online, specifically due to her body and proportions. This was because she looked taller by three inches despite being only five foot two, which she attributes to her healthy habits and dancing. Her natural proportions also help her look taller, as she has long legs.