The Untold Truth of Day6 Member – Wonpil
• Kim Won-pil is a singer and keyboardist who is a current member of the band Day6.
• He has a net worth estimated to be over $2 million.
• Wonpil trained with JYP Entertainment for four years before joining the band Day6.
• Day6 has released numerous charting albums and have gone on world tours.
• He enjoys songwriting, collecting action figures, and is close with Dowoon whom he considers a brother.
Who is Wonpil?
Kim Won-pil was born on 28 April 1994, in Incheon, South Korea, and is a singer as well as a keyboardist, best known for being a member of the band Day6 in which he is a vocalist and keyboardist; he also uses the synthesizer for the band. The group is known for ignoring genre boundaries.
The Net Worth of Wonpil
As of early-2020, Wonpil has a net worth estimated to be over $2 million, earned through a successful career in the music industry.
He's been a member of Day6 since 2015, and has released numerous charting albums with the band, which has also traveled to various countries for performances.
Early Life and Career Beginnings
Wonpil grew up in Incheon alongside an older sister, and at a young age aspired to a career in the entertainment industry. He set his sights on JYP Entertainment, wanting to specifically gain work with that company. He developed his skills in the meantime, and at 17 years of age he successfully auditioned for the company.
JYP is known to be one of the largest entertainment companies in the country, home to numerous high-profile acts, including Twice, Itzy, Got7, and JJ Project. They were also previously the home of former acts such as Wonder Girls, 2AM, and Miss A.
He trained with the company for the next four years, and was mostly out of the spotlight. In 2014, it was announced that he would become a part of a five-member band called 5LIVE, and promotions for the group began.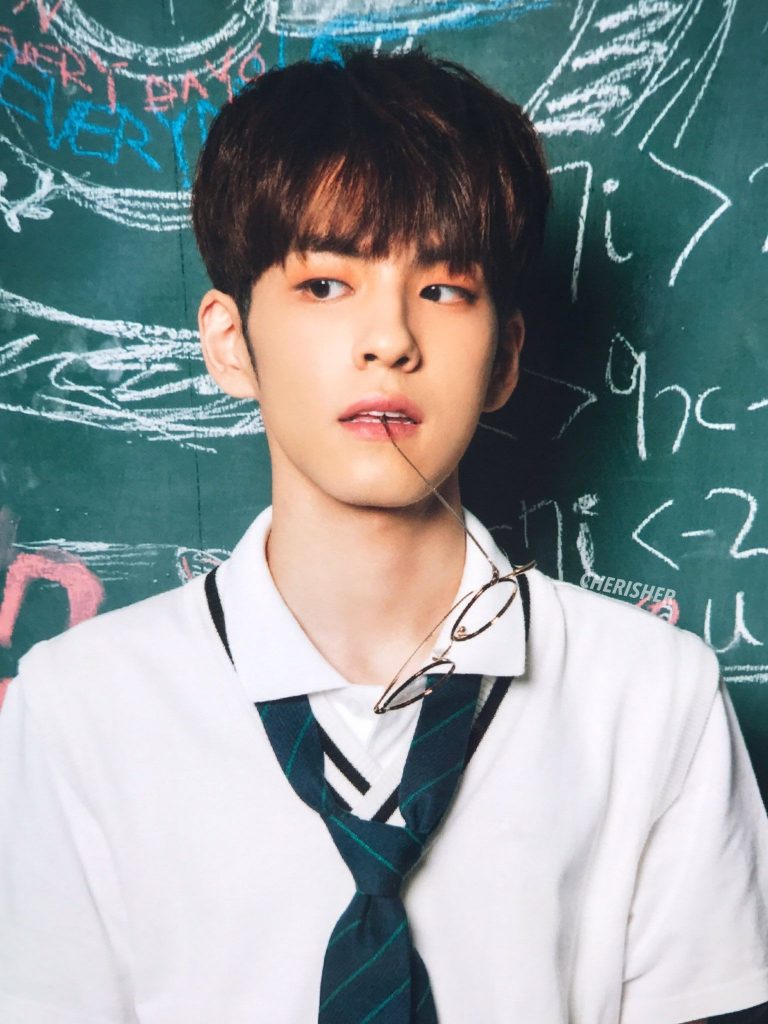 They appeared in the program "Who is Next: Win", and recorded a song for the soundtrack of the show "Bel Ami". He, Sungjin, Junhyeok, Young K, and J were then joined by drummer Dowoon, changing the name of the group to Day6.
Success with Day6
In 2015, Day6 released their debut extended play (EP) called "The Day" which reached second spot on the Billboard World Album Chart. They held their first live concert shortly afterwards, and had their first trip abroad with a fan meeting held in Singapore.
The following year, Junhyeok left the group for personal reasons but the remaining five continued to work together, and released their second EP called "Daydream", then made their music show debut in "M Countdown".
Later in the year, the band announced that they would be starting a monthly project called "Every DAY6", which would see them release two songs monthly for the next year, with some exceptions. Some of the singles they released included "I Wait", "Goodbye Winter", and 'How Can I Say".
They promoted their new releases on "M Countdown", and released their first full-length album called "Sunrise". They toured the US, and then concluded their monthly releases with their second full album called "Moonrise", which had the lead single "I Like You".
Recent Projects
In 2018, Day6 made its official debut in Japan, releasing their first single in the country which became the theme song of the show "repeat". They then held their first Japanese concert in Tokyo, and called "The Best Day".
Afterwards they worked on their second Japanese single called "Stop the Rain", which was a collaboration with ELLEGARDEN guitarist Ubukata Shinichi. By the middle of the year they'd released a greatest hits album, and then worked on the EP "Shoot Me: Youth Part 1" which was followed by "Remember Us: Youth Part 2" in the same year.
They then went on their first world tour called Youth which saw them perform in 24 cities, traveling across Europe, Asia, North America and Australia.
In 2019, they released their fifth EP – "The Book of Us: Gravity" – which would lead to their first win on a music show. They then went on another world tour ,and later in the year released the studio album follow-up of their previous release, called "The Book of Us: Entropy". The group also went viral online, after each member decided to create  individual Instagram accounts. This was unusual, as most acts from South Korea prefer to create a singular account for their group.
Personal Life
Wonpil is single, and like many Korean artists he prefers to keep to himself when it comes to romantic endeavors. Management is also strict with relationships they keep, as it can affect their image and publicity. He doesn't have a specific preference, but he likes women who know what they want and go after it.
He always desired a younger brother, which is why he is close to Dowoon whom he considers as one. He has a tattoo on his ring finger. and enjoys songwriting with the band. Aside from music, he also enjoys collecting action figures.