The Untold Truth of 'DIA' Member – Jung Chae-yeon
• Jung Chae-yeon is an actress and singer, best known as a member of the K-pop girl group DIA and IOI.
• As of 2020, Jung Chae-yeon has a net worth estimated to be over $300,000.
• Jung Chae-yeon participated in the survival show "Produce 101" and became a member of IOI.
• Jung Chae-yeon has worked on solo projects on television in acting, hosting, and variety programs.
• Jung Chae-yeon is single and close friends with idols from other groups, and enjoys exploring on her own and spending time with her pet dog.
Who is Jung Chae-yeon?
Jung Chae-yeon was born on 1 December 1997, in Suncheon, South Korea, and is an actress as well as a singer, best known for being a member of the K-pop girl group DIA, performing under the stage name Chaeyeon. She was previously a member of the girl group IOI after competing in the survival show "Produce 101".
The Riches of Jung Chae-yeon
As of early-2020, Jung Chae-yeon has a net worth estimated to be over $300,000, earned through a successful career in the music industry. Her work with DIA and IOI has helped in building her wealth, but she's also done a few solo projects, mostly on television in acting, hosting, and variety programs.
Early Life and Career Beginnings
At a young age, Chaeyeon was set on pursuing a career in the entertainment industry, focusing on becoming a K-pop idol. She grew up in Suncheon in the South Jeolla Province of South Korea. Around high school, she began auditioning for several entertainment companies, and eventually becoming a part of MBK Entertainment. While working as a trainee with the company, she enrolled at the School of Performing Arts, Seoul, a specialized educational institution that is known for being the school of many aspiring and professional artists.
She studied there alongside future DIA member Ahn Eun-jin.
MBK initially wanted Chaeyeon to be a part of their new girl group, but with many prospects involved, they planned for them to compete in a reality program. The idea was later canceled, and in 2015 an internal debate within the company selected the final members of the group DIA. She was a part of the original six-member lineup before Seunghee was added to make them a group of seven. Later in the year, they released their debut studio album called "Do It Amazing".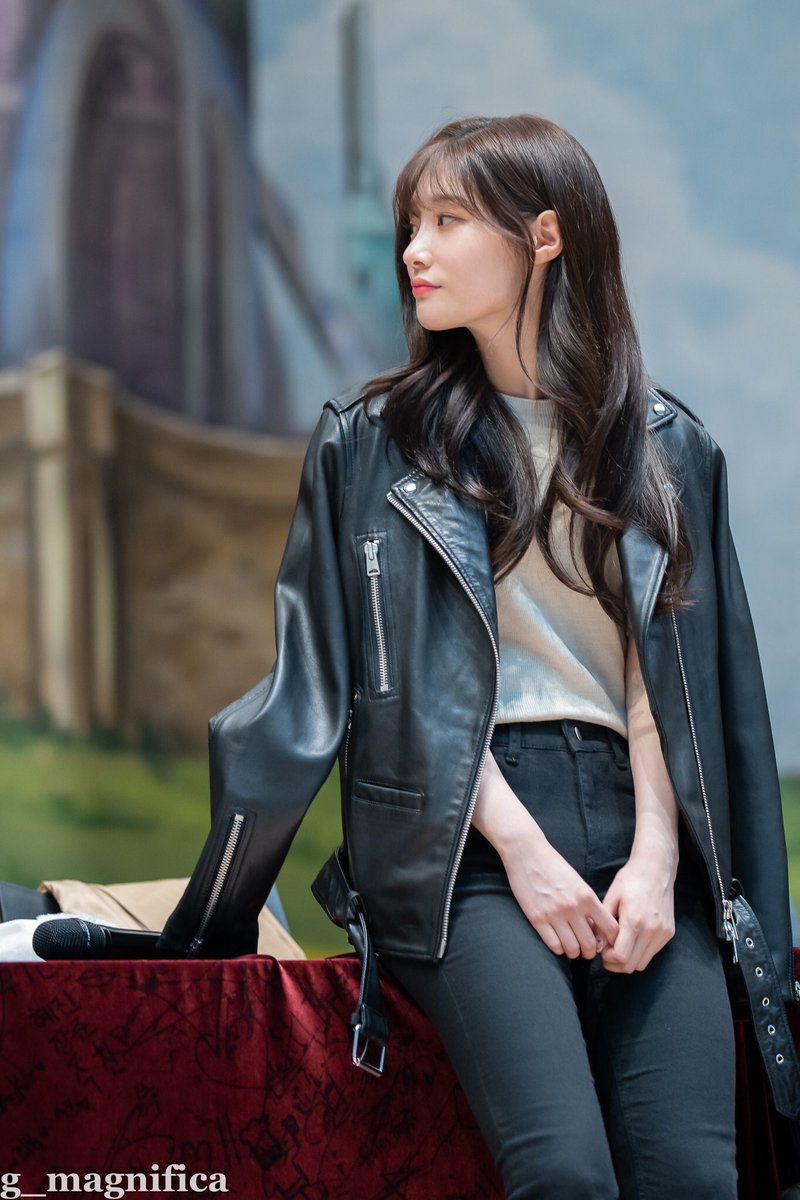 Produce 101 and IOI
Just a few months after the debut of DIA, MBK announced that Chaeyeon was temporarily withdrawing to participate in the survival program "Produce 101", which saw 101 trainees and artists from various entertainment companies compete for a spot in a new girl group called IOI. She was one of the finalists of the competition, and become a member of IOI. After working on several teasers, she helped in the release of IOI's first album called "Chrysalis", and their lead single "Dream Girls".
However, Chaeyeon was the first to leave the group, as MBK had already slated her to make a comeback with DIA. This was the beginning of what would be several artists leaving IOI, due to commitments with their main entertainment company. Her return saw her appear on television programs with DIA once more, and help record their second studio album called "YOLO'. They then worked on their third extended play (EP) called "Love Generation".
They also released a repackaged version of the EP called "Present", which featured four new songs. Their releases saw them collaborate with other artists too, including former IOI member Kim Chung-ha.
Recent Work with DIA and Solo Activities
In 2018, Eunjin announced her departure from DIA due to health concerns. A few months later, the group made a comeback with their fourth album called "Summer Ade" which contained the title track "Woo Woo". They then appeared in the program "The Show", on which they would achieve their first win.
The following year they released their fifth EP – Newtro", then worked on the single "Bo Peep Bo Peep 2.0" – Jenny was announced to have left the group following a serious knee injury, and the group continued with seven members.
Aside from DIA, Chaeyeon has been involved in several solo projects, mainly in the field of acting. She featured in the drama "Reunited Worlds", and participated in the reality program "Law of the Jungle in Patagonia", which saw her travel to Chile.
[CHAESTAGRAM] 200130 #Chaeyeon's Instagram Update,

"January's already.. #ItWasNotToday"
"#PleaseWearMask? #ItWasNotToday"#DIA #다이아 #정채연 #채연 pic.twitter.com/eo1cTaa8XU

— Jung Chaeyeon Global (@jchaeyeonglobal) January 30, 2020
She also appeared in the drama 'Marry Me Now", in which she portrayed a younger version of Jang Mi-hee's character. She also became a host of the music program "Inkigayo", and appeared in her first film – "Live Again, Love Again". A few of her latest solo projects include a leading role in the drama "To Jenny", and a starring role in the Netflix series "My First First Love".
Personal Life
It is known that Chaeyeon is single, although she hasn't been open about any romantic endeavors.
She is still young which leaves many to believe that she is focused on her career with DIA, and her acting. She is close friends with idols from other groups, such as Jaehyun from NCT and Yuju from GFriend. During her free time, she enjoys exploring on her own, and spending time with her pet dog. She has admitted to having plastic surgery, which is quite common among many idols in South Korea.