The Untold Truth of (G)I-DLE Member – Cho Mi-yeon
Who is Cho Mi-yeon?
Cho Mi-yeon was born on 31 January 1997, in South Korea, and is a singer, best known for performing under the name Miyeon. She is a member and the main vocalist of the K-pop girl group (G)I-DLE managed by Cube Entertainment. She is also a member of the virtual K-pop group K/DA, portraying the "League of Legends" character Ahri.
The Wealth of Cho Mi-yeon
As of early-2020, Cho Mi-yeon has a net worth estimated to be over $350,000 earned through a successful career in the South Korean music industry.
Her fame with K/DA also helped her gain an international audience, side-by-side with her success with (G)I-DLE.
Early Life and Career Beginnings
Cho Mi-yeon grew up in South Korea, the only child in her family. At a young age, she developed a love for singing, frequently performing inspired by her father who loved music. Her parents recognized her talents, sending her to music schools so that she could learn various instruments. Over time, she learned how to play the piano, guitar and violin.
While attending middle school, she was encouraged by her peers and family to audition for YG Entertainment and was successful; the company is known for managing artists such as iKon, Big Bang, Jinusean, Dara, and Blackpink. She trained in the company for the next five years, and also signed up for a music academy to help develop her vocal ability; her studies also taught her production and composition. She didn't go anywhere with YG, and after her five years, she decided to leave the company to work as a freelance singer, which led her to work with Seulong, touring in Canada later in the year.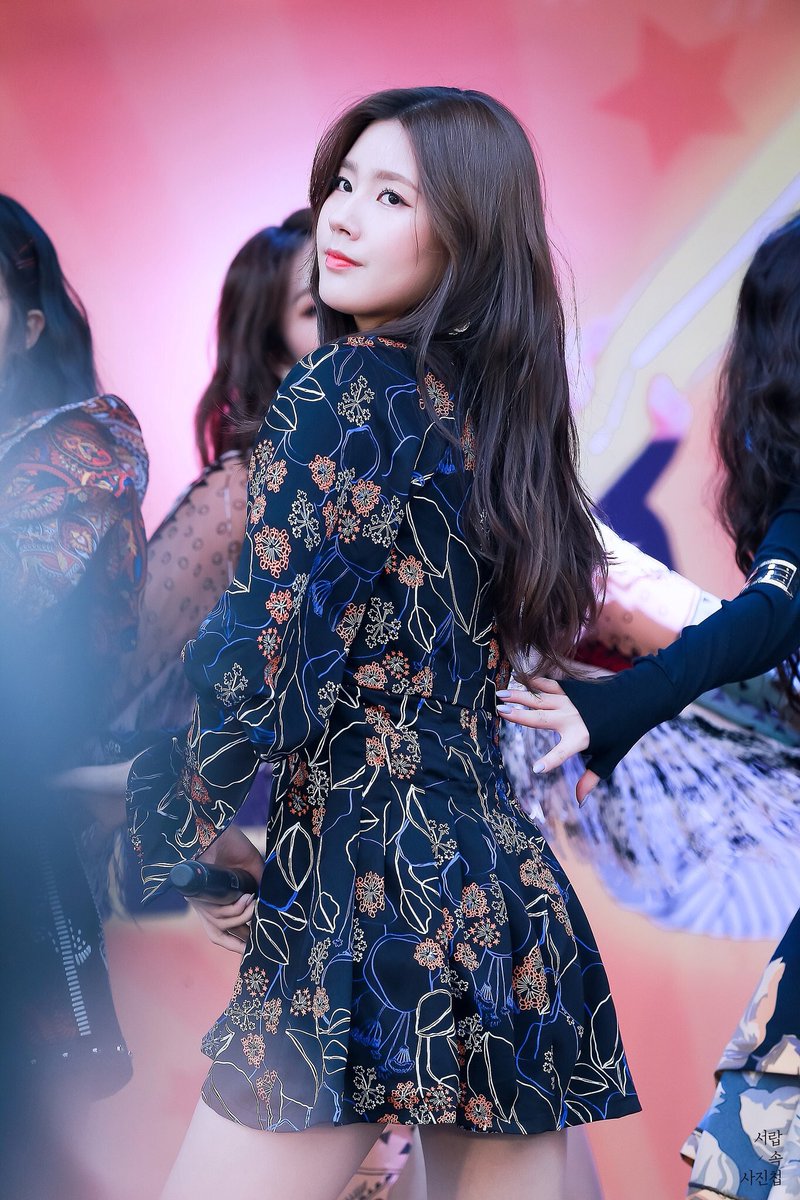 (G)I-DLE
In 2017, Miyeon signed a new contract with the entertainment company Cube Entertainment, officially becoming a trainee of the company, which is known for managing artists such as BtoB, CLC, and A Train to Autumn. After a year of training, she made her debut with the girl group (G)I-DLE – the name meaning a group of individuals gathering together – joining five other members including Shuhua, Yuqi, Soyeon, Minnie, and Soojin.
Most of the members of the group had already made a name for themselves in reality survival competitions which are popular in the country. Others were trainees from other companies, who like Miyeon didn't find any success with their previous endeavors.
They soon released their debut extended play (EP) called "I Am" which contained the title track "Latata", and proved successful, reaching fifth spot on the Billboard World Albums Chart. They received their first music show win in "The Show", and later had a few small concerts in the US.
Late in the year they released the single "Hann (Alone)" which found a lot of popularity internationally, debuting in second spot on the Billboard World Digital Songs Sales Chart. They continued winning awards throughout the year, including in most award shows in South Korea.
K/DA and Recent Projects with (G)I-DLE
In 2018, Miyeon and Soyeon were invited to become a part of a "League of Legends" collaborative music project called K/DA, in which they would join American singers Jaira Burns and Madison Beer.
The duo accepted, and the group debuted during the 2018 League of Legends World Championship with a reality live performance of their debut single "Pop/Stars" – the song also had an accompanying music video on YouTube which went viral. The group has made a strong impact on the gaming community as well as outside it, attracting a positive reception, and developer Riot Games hopes to work with them more in the future.
In 2019 (G)I-DLE released their second EP called "I Made", which had the lead single "Senorita".
They then had their first headlining US performance at the KCON convention in New York City, then participated in the reality survival show "Queendom", finishing in first place. This led to a new EP called "Queendom Final Comeback", which contained the single "Lion", and achieved five million views within two days. They held a 2019 Christmas and New Year's Eve Party in Taiwan, in an event which was attended by over 80,000 people.
Personal Life
Miyeon is single and she'll likely stay that way for a while, due to how busy she is with work, and the fact that relationships aren't often encouraged by management when it comes to South Korean idols.
• She is left-handed.
• She enjoys nail art.
• Her favorite color is green.
• She is adventurous when it comes to trying new food, though her favorite is Thai food.
• She is close friends with her bandmate Soyeon and many of (G)I-DLE members consider her a power vocalist.
• She still enjoys composing songs.