The Untold Truth of GOT7 Member – Mark Tuan
Who is Mark Tuan?
Mark Tuan was born on 4 September 1993, in Los Angeles, California, USA, of Taiwanese and American descent He is a singer, dancer, and rapper, best known for being a member of the South Korean boy band called GOT7. The group has gained a lot of attention for their live performances, which often involve street dance and martial arts.
The Net Worth of Mark Tuan
As of early-2020, Mark Tuan's net worth is estimated to be over $2 million, earned through success in the music industry.
He's released numerous Extended Plays (EPs) and albums with GOT7.
Early Life and Career Beginnings
Mark grew up in Los Angeles, and at a young age desired to pursue a career in the entertainment industry. He discovered South Korean boy bands soon after, and tried being a part of the industry in South Korea. In 2010, he participated in an audition held by JYP Entertainment, one of the largest South Korean entertainment companies.
It is the home of several artists such as Stray Kids, Day6, Twice, 2PM, and Itzy. He performed the Eminem song "When I'm Gone", and his audition was successful. As a result, he traveled to South Korea to train for a year and a half.
He continued developing his skills until 2014 when the final lineup for GOT7 was decided after years of searching. He became one of the group's main dancers and rappers. Members of GOT7 auditioned and were acquired over many years, while others were scouted from different countries.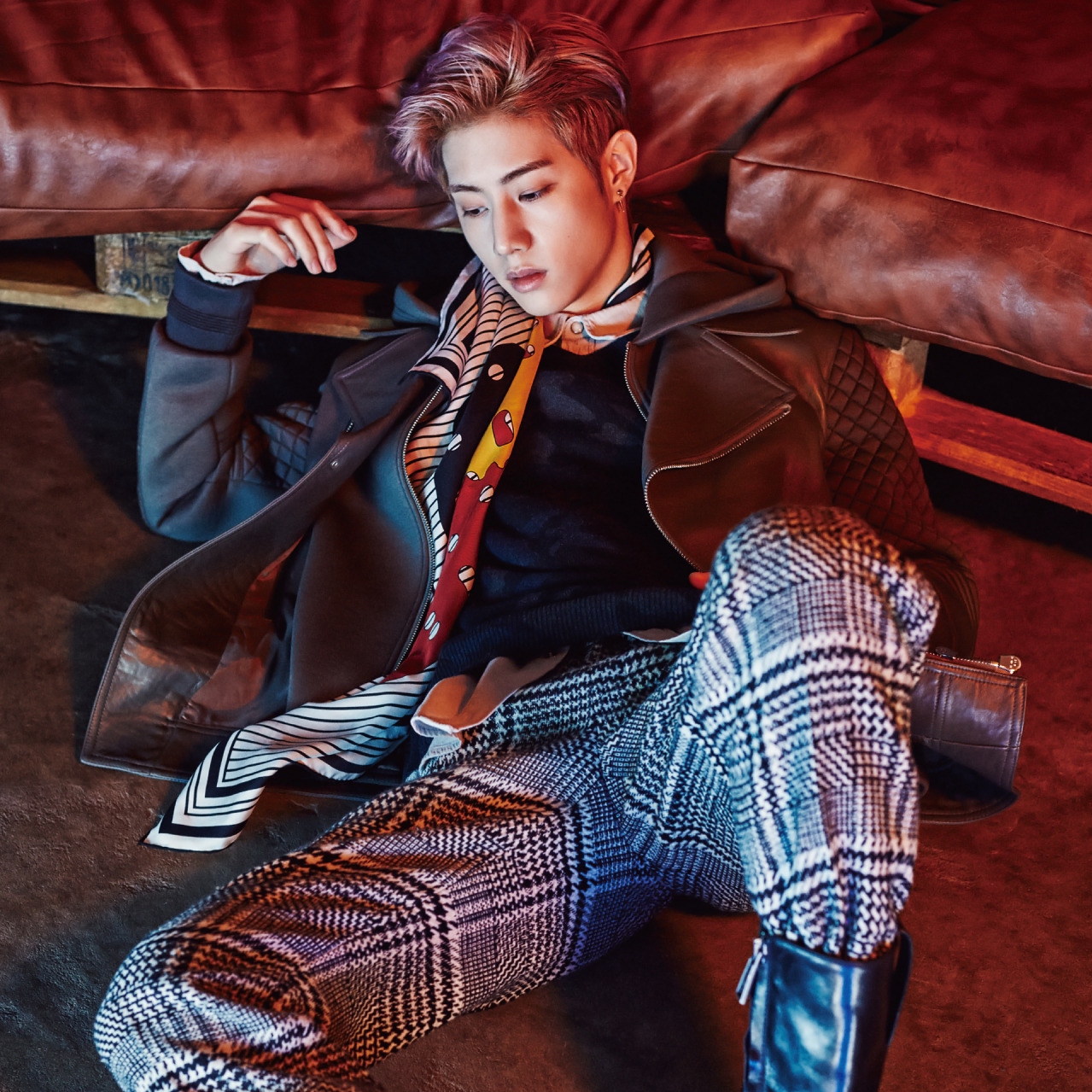 Several of them had already been doing a few projects in the South Korean entertainment industry through acting projects.
GOT7's Debut and Subsequent Success
In 2014, the group GOT7 was announced, marking JYP's first boy band since 2PM. They were originally named Get7, but changed it as the original name didn't sound good. They were marketed as a hip hop group, with skills in b-boy dances and martial arts.
Due to having a similar management company, they were often compared to 2PM, who also had more technically difficult dance moves. A few months after the group's announcement, they created their first EP called "Got It?", which immediately hit the top spot of the Billboard World Album Charts.
Their debut single, "Girls Girls Girls", was successful and led to a contract with Sony Music Entertainment in Japan, and to more events there. They followed up their release with 2014's "Got Love", which emphasized more of their unique dance style.
Afterward, they worked on their first full-length album "Identify", and its title track "Stop Stop It" reached fourth spot of the Billboard World Digital Songs chart. They went for a tour in South Korea and Japan to promote their music, then after winning Seoul Music Awards, the group starred in the drama "Dream Knight", on which they worked alongside Song Ha-Yoon.
Recent Projects
In 2016, GOT7 produced their first full-length Japanese album called "Moriagatteyo", which rose to second spot in the Oricon charts.
Afterwards, they became ambassadors for NBA Style Korea, and became the first Korean act to chart on the Billboard Artist 100 since Psy. They also appeared in the program "TV Hangul Course" in Japan, and then worked on their first solo Fly Tour. Later in the year, they released their second studio album called "Flight Log: Turbulence", which reached the top spot on the World Albums chart, repeating their previous success.
Following the release, they produced their Japanese EP debut in "Hey Yah". Their song "Fly" reached the Billboard year-end World Albums chart, making them one of the few South Korean groups to do so, joining the ranks of BTS, 2NE1, EXO, G-Dragon and Shinee in this regard. A few of their recent releases include the extended play "I Won't Let You Go", which was also released for the Japanese market, and their ninth extended play was released in 2019 called "Spinning Top: Between Security & Insecurity", followed by another EP release later in the year called "Call My Name".
Personal Life
Tuan is single, and hasn't revealed a lot of information about his romantic endeavors. Like many South Korean managed talents, a lot of them are single, as management is very strict about their professional and personal lives. Very few of them get into public relationships as they need permission from the entertainment company they work for.
He maintains an online presence, showcasing his love of traveling around the world and dressing up. He spends a lot of time with members of GOT7, preparing music, choreography, writing songs, and traveling.