The Untold Truth of ITZY Member – Ryujin
• Shin Ryu-jin is a rapper and member of the K-pop girl group Itzy, managed by JYP Entertainment.
• She has a net worth estimated to be over $1 million from her successful career.
• She competed in the show "Mix Nine" and was a contestant in "K-pop Star 3" and "Sixteen".
• Itzy released their debut album "It'z Different" with the lead single "Dalla Dalla" and gained attention with their incorporation of electronic dance music (EDM).
• Ryujin loves pets, spicy food, and photography and is closest to Yeji in Itzy.
Who is Ryujin?
Shin Ryu-jin was born on 17 April 2001, in Gangnam-gu, Seoul, South Korea, and is a rapper, best known for being a member of the JYP Entertainment=managed K-pop girl group Itzy. She is the main rapper of the group, and is often presented as the center during performances. She was previously a contestant of the show "Mix Nine".
The Net Worth of Ryujin
As of early-2020, Ryujin has a net worth already estimated to be over $1 million, earned through a successful career as a rapper.
While Itzy is a relatively new K-pop group, they've gained a lot of attention in South Korea, with their fame starting to reach other countries.
Early Life and Career Beginnings
Ryujin grew up in Seoul, and from a young age aspired to find a career as a Korean idol. She began auditioning for various companies, and was eventually noticed by YG Entertainment, which is well-known for handling various popular international artists includingiKon, Big Bang, and Winner. They also previously held 2NE1, Epik High, and Seven.
Her discovery led her to be cast in the reality survival television show "Mix Nine", in which YG founder Yang Hyun-suk is shown traveling around the country to find potential K-pop stars.
Nine boys and nine girls were chosen, with the winning group given a chance to debut as idols. She did very well in the competition, getting the top spot among the girls. However, the girl team eventually failed against the boys which meant that the contract would be given to the boys' team instead. Ryujin was one of the many members of the future girl band Itzy, who had failed to make it in their first efforts in the industry.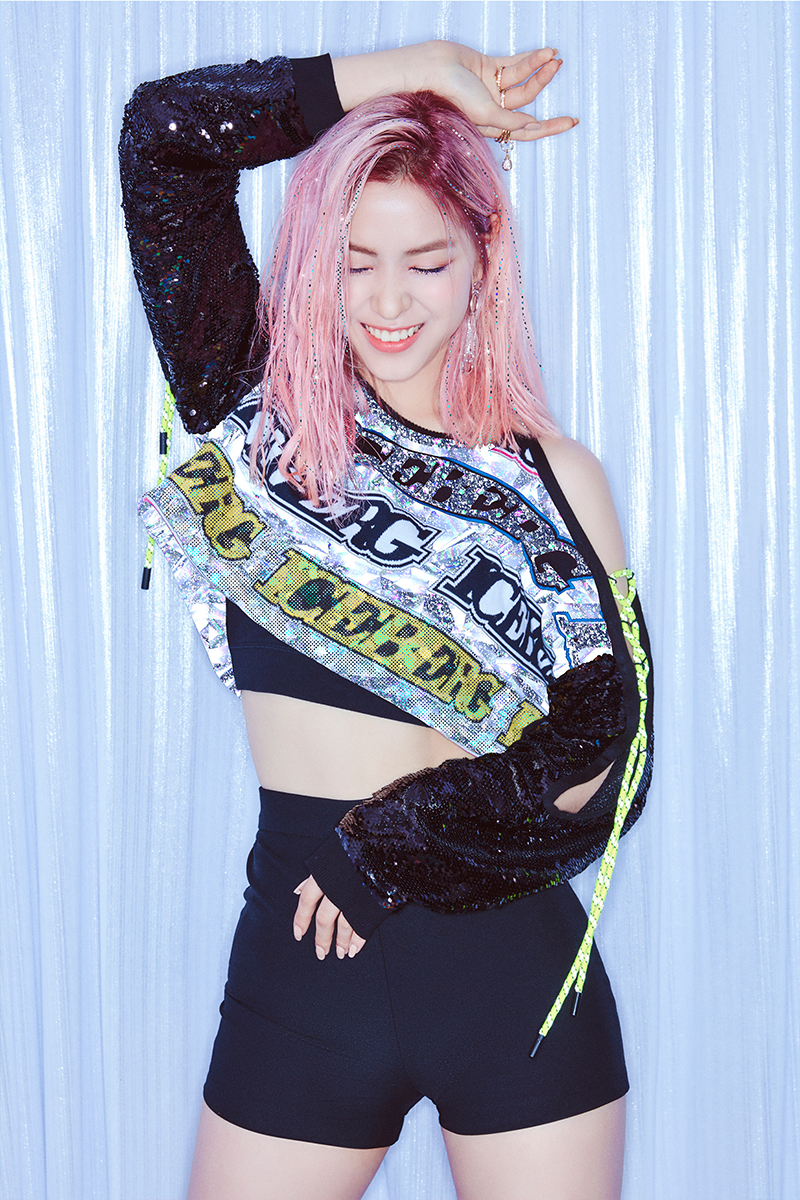 Mix Nine never made their official debut due to a lack of traction and support.
Formation of Itzy
Like Ryujin, Chaeryeong was previously a contestant in the show "K-pop Star 3" and then competed in the reality show "Sixteen" which was meant to select the upcoming members of the girl group Twice, but she was unsuccessful. Another member, Yeji was a contestant in the show "The Fan" but was eliminated during the fifth episode.
After leaving YG, Ryujin signed with JYP Entertainment, which is one of the biggest such companies in the country, and home to artists such as Twice, Got7, JJ Project, and 2PM.
Before their debut as a group, future members of Itzy, except for Lia, competed in the reality show called "Stray Kids", which continued the trend of JYP shows pitting trainees against established JYP groups. The show was successful in building a bit of attention towards the group of girls.
In 2019, JYP announced that a new girl group would be debuting, the first since the introduction of Twice in 2015.
?????? ?? ?????? ?️

-190220 Show champion#ITZY #있지 #류진 #RYUJIN pic.twitter.com/2zoxSKzOdN

— Ryujinbar_CN (@ShinRyuJinBar) February 19, 2020
A trailer was released shortly after, revealing all five members of this new group, called Itzy. Ryujin joined other members Lia, Chaeryeong, Yuna, and Yeji during the reveal and subsequent debut.
Success with Itzy
Just a month later, Itzy released their debut album called "It'z Different" which featured the lead single "Dalla Dalla". The group quickly established themselves through the incorporation of electronic dance music (EDM) in their songs, and were well-received with their single reaching second spot on the Billboard World Digital Song Sales chart.
It also quickly became the best-selling K-pop song in the US during the week of its release. Their debut music video achieved over 17 million views on YouTube, and they also became the first girl group to achieve the fastest music show win on "M Countdown".
They then worked on their debut extended play (EP) called "It'z Icy" which contained the lead single "Icy". They quickly went on their premiere tour across Asia, called Itzy? Itzy! giving their first show in Indonesia, going across Asia before extending their tour to the US.
"Dalla Dalla" would be given platinum certification by the Korea Music Content Association (KMCA), and was one of the top songs of the year. The group then won numerous awards during the Mnet Asian Music Awards and the Melon Music Awards, including Best New Female Artists. In 2020, the group began a tour in the US, starting at Los Angeles.
Personal Life
Ryujin is still young and single – she isn't focused on romance just yet, as she is still developing her career with Itzy.
Her busy work schedule with the group also means that she has little time to engage in anything else, even should management allow it!
She loves pets and owns two cats. She also likes savory and spicy food, though her go-to snack is mocha bred. Her favorite film is "The Perks of Being a Wallflower". During her free time, she enjoys engaging in photography. She is closest to Yeji in Itzy as the two share a room in the group's dorm.