The Untold Truth of NCT Member – Renjun
• Huang Renjun is a member of the South Korean K-pop boy band, NCT.
• He rose to fame as part of the sub-unit NCT Dream.
• As of early-2020, Renjun has a net worth estimated to be over $100,000.
• He is a part of the sub-units NCT U, NCT 127, and WayV.
• He is single and enjoys watching films and comic book movies in his free time.
Who is Renjun?
Huang Renjun was born on 23 March 2000, in Jilin, China, and is a singer, best known for being a member of the South Korean K-pop boy band, NCT. He rose to fame as a part of the sub-unit called NCT Dream, which is the third sub-unit of NCT, but he's also worked numerous times with other NCT units.
The Wealth of Renjun
As of early-2020, Renjun has a net worth estimated to be over $100,000, earned through a successful career in the music industry. He's had a lot of lucrative opportunities thanks to NCT, including endorsements, sponsorships and other opportunities around the world.
20.01.30 OFF TO NEVERLAND
"Captain, yet is it time to launch a rocket?"
?#NCT #NCT_Dream #NCTDREAM #Renjun #런쥔 pic.twitter.com/eL77U56ouX

— Neverland? (@neverland9900) February 16, 2020
Early Life and Career Beginnings
Renjun is of Korean as well as Chinese descent, and grew up in Jilin, learning Mandarin, Korean, and English as his languages. He showed potential in his singing capabilities at a young age, leading him to aspire to a career in the entertainment industry. Learning about K-pop groups and idols, he began auditioning for a chance to sign with a company, and was successful when he auditioned for SM Entertainment, one of the largest in South Korea.
The company is known for being the home of groups such as BoA, Red Velvet, Exo, Super Junior, and Girls' Generation.
Plans for a large boy band project called NCT began in 2013, and he was chosen among the large trainee group of the company called SM Rookies, which is the home for many trainees who have yet to be chosen for an idol group. Numerous auditions was held and Renjun was one of those chosen through global auditions. Others were discovered through recommendations, entertainment shows, and street casting.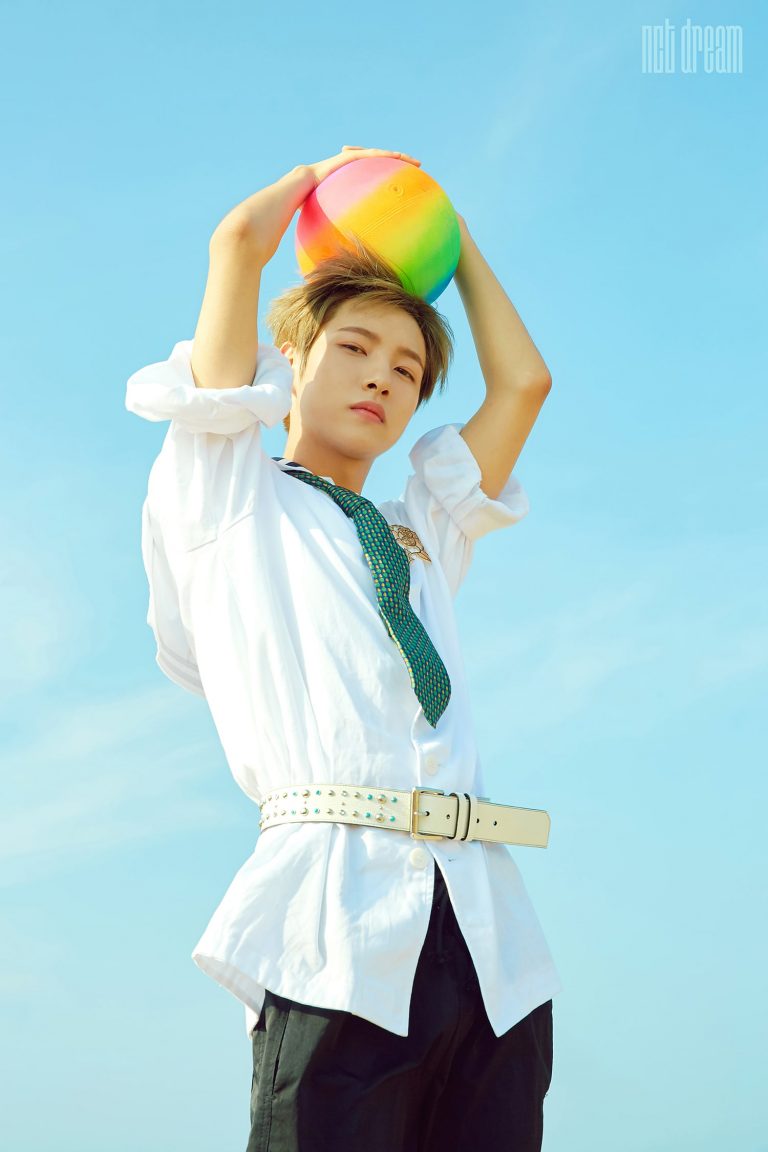 In 2016, the announcement was made that a group called NCT would be created, and would be divided into teams based in various locations around the world.
NCT Dream
Following the announcement of NCT, sub-units were created, each focused on a different market. NCT U or NCT United was the first to be formed, performing in Korea and China, featuring Taeyong, Ten, Mark, Jaehyun, Doyoung, and Taeil. The second unit was then created called NCT 127, which is based more on Seoul, with group members including Haechan, Mark, Winwin, Jaehyun, Yuta, Taeyong, and Taeil.
Renjun was introduced as a part of the third unit called NCT Dream, which consisted of seven members, with Jisung, Chenle, Jaemin, Haechan, Jeno, and Mark. They released their debut single "Chewing Gum", and made their debut performance during "M Countdown". In 2017, the various sub-units made numerous promotions with Dream announcing their first single called "The First" leading to their return on "M Countdown". However, Jaemin was noticeably absent from the group due to health concerns.
During the same year, they were announced to be the ambassadors of the 2017 FIFA U-20 World Cup, creating a theme song for the occasion. They followed it up with their first extended play (EP) called "We Young".
 Recent Work with NCT
In 2018, a large scale project called NCT 2018 was announced, which involved all members of the group. Three new members were also introduced, and they worked on their first full-length album called "NCT 2018 Empathy" which contained songs such as "Boss", "Yestoday", and "Go", featuring the various sub-units.
Later in the year, NCT Dream released their second EP called "We Go Up", and then the single "Candle Light" as a part of the project SM Station. Later in the year, a fourth sub-unit was created called WayV.
In 2019, the groups began touring around the world, independently as sub-units. NCT Dream released the single "Don't Need Your Love" as a part of the third season of "SM Station", which was a collaborative effort alongside HRVY. This led to the creation of their third EP called "We Boom", which contained the lead single "Boom".
The members also announced that since most of them had turned 19, they would eventually graduate from Dream as the maximum age with the group was said to be 19. It is not known if Renjun will join the other units or will be a part of a new one.
Personal Life
It is known that Renjun is single, and he is still young and focused on the development of his career with NCT.
His busy schedule also means that there is little time for him to engage in other activities. He is considered the lead vocalist of Dream, though he mentions that he makes an effort to improve his dancing.
During his free time, he enjoys watching films, and the science fiction genre in general. He also enjoys comic book films. He is very conscious when it comes to cleanliness, and his dream is to spend time with his group in China so that he could introduce them to the local cuisine.