The Untold Truth of Nine Muses Member – Kyungri
• Kyungri is a former member of the K-pop girl group Nine Muses.
• She has a net worth of over $400,000.
• She joined Nine Muses in 2010 and the group had many changes in members over the years.
• In 2019, Nine Muses disbanded and Kyungri is now a solo artist.
• She is currently dating actor and idol Jeong Jinwoon.
Who is Kyungri?
Park Gyeong-ree was born on 5 July 1990, in Busan, South Korea, and is a singer as well as a dancer, best known for being a former member of the K-pop girl group Nine Muses. She was one of the final members of the group before its disbandment in 2019. She was also a part of several subunits including Nine Muses A and Nasty Nasty.
The Net Worth of Kyungri
As of early-2019, Kyungri's net worth is estimated to be over $400,000, earned through a successful career in the music industry. Since leaving Nine Muses, she has embarked on a solo career, releasing a few singles.
Early Life and Career Beginnings
During her youth, Kyungri aspired to a career in the entertainment industry while growing up in Busan. At a young age, she began auditioning for a chance at finding work in one of the many entertainment companies in the country, which led to a contract with Star Empire Entertainment which has been in operation since 2000. The company is known to be the home of groups such as Imfact, ARIAZ, and ZE: A. It was previously the home of Jewelry and VOS.
Nine Muses had already been in existence for around two years before Kyungri joined the group.
The group was formed in 2010 and initially had a line-up of Jaekyung, Rana, Minha, Hyemi, Bini, Lee Sem, Euaerin, Sera, and Eunji. The group underwent many changes over the years, losing members and adding new ones – their first release was the album "Let's Have a Party" which contained the single "No Playboy". They performed alongside other Star Empire Entertainment acts to help boost their exposure.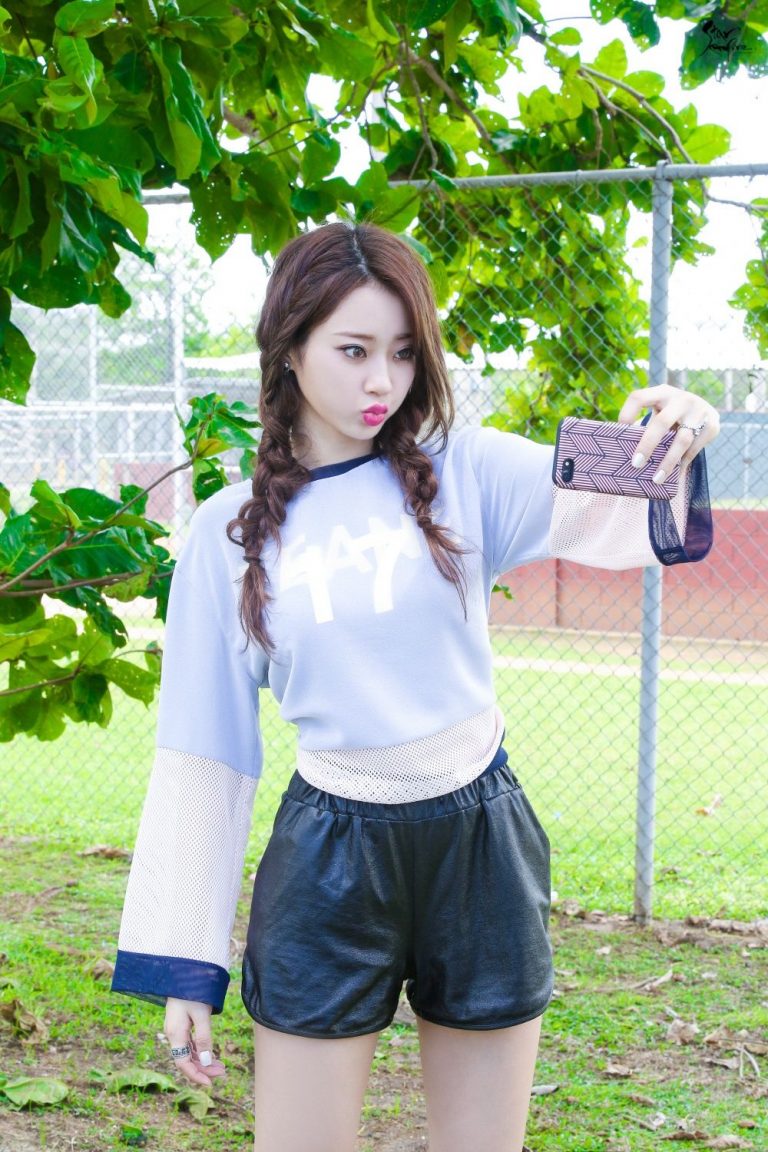 Two members eventually left the group to pursue other careers and Nine Muses then worked as a seven-member group, with plans to add new members.
Work with Nine Muses
Kyungri was one of the first new members to join the group, during a performance in Abu Dhabi. The first single with her in the group was "News", and they then worked on an extended play (EP) called "Sweet Rendezvous", with the lead single "Ticket". They also released "My Youth's Allegiance" before introducing another new member in Sungah.
In 2013, they released the charting single "Dolls", before working on a second EP called "Wild" which reached the fourth spot of the charts. They followed it up with their first studio album, "Prima Donna".
In 2014, two more members left Nine Muses to pursue other careers, and another one expired. At around this time, Kyungri became a member of a project unit called Nasty Nasty alongside Sojin and Kevin from ZE: A. The following year, Nine Muses worked on a new mini-album called "Drama" which introduced two new members Sojin and Lee Keum-jo.
They also worked on two more EPs in the year called "9Muses S/S Edition" and "Lost". In 2016, the group held their first solo concert – Muse in the City – before organizing fan meetings in China.
The End of Nine Muses and Solo Career
In 2016, two more members of Nine Muses left due to their respective contracts ending, and a new sub-unit was formed called Nine Muses A which consisted of Kyungri, Keumjo, Sojin, and Hyemi. Nine Muses now remained as a four-member group with Hyuna leaving after the end of her contract and Sungah taking a hiatus to pursue a career as a disk jockey.
The following year, the new four-member Nine Muses released the extended play "Muses Diary Part 2" which reached the fifth spot of the Gaon Albums Chart. They began touring once more, performing in various parts of South Korea.
They then released a repackaged version of their EP called "Muses Diary Part 3: Love City" which introduced two new songs including a title track. The group went on a hiatus after, and it was announced in early-2019 by Star Empire that Nine Muses had officially disbanded with a final fan meeting called Remember.
— kyungri pics (@kyungripics) September 29, 2015
Kyungri remained a part of Star Empire as a solo artist and released the single "Blue Moon", but after her contract expired she opted not to renew it, and moved on, recently signing a new contract with YNK Entertainment.
Personal Life
During her time with Nine Muses, Kyungri repeatedly made statements about how she would never date a male idol, a result of bad experiences she'd had with them in the past.
She called them newborn babies, and that they didn't know how to love a woman. Things changed in 2019 when it was revealed that she had been dating actor and idol Jeong Jinwoon since 2017. The two managed to keep their relationship a secret for two years, and Jinwoon was said to be serious about the relationship, not concerned that the couple were being spotted in public. He was a member of the K-pop group 2AM and later transitioned to an acting career.