The Untold Truth of 'Pristin V' Member – Lim Na-young
• Lim Na-young is a former Pristin and IOI K-pop group member born in 1995 in Gwanak, Seoul, South Korea.
• Her net worth is estimated to be over $500,000 as of early-2020.
• She attended Muhak Girls' High School and Dongduk Women's University.
• She was a part of the IOI group that released the single 'Crush' and the album 'Chrysalis'.
• After leaving Pledis, she has expressed her desire to pursue acting and choreography.
Who is Lim Na-young?
Lim Na-young was born on 18 December 1995, in Gwanak, Seoul, South Korea, and is a singer as well as a rapper, best known for being a member of the Pledis Entertainment managed K-pop group Pristin from 2017 to 2019. She was also a part of the girl group IOI, which resulted from success in the reality show "Produce 101".
The Wealth of Lim Na-young
As of early-2020, Lim Na-young has a net worth estimated to be over $500,000, earned through a successful career in the music industry.
She earned income through her work on television and with girl groups, and from also pursuingd solo activities following the disbandment of Pristin.
Early Life, Education, and Career Beginnings
Lim grew up in Gwanak and at a young age aspired to a career in the entertainment industry. She attended Muhak Girls' High School, and after matriculating enrolled at the Dongduk Women's University, where she studied under the Department of Broadcasting. The private women's university is known for its art programs, with several K-pop artists taking up their education there.
While undergoing her studies, she started taking auditions for a chance to become a K-pop idol.
She was successful in her audition with Pledis Entertainment, leading her to join the company, which is known to be the home of several popular acts, including Seventeen, After School, and Bumzu. As a part of Pledis, her first public appearance came in the television show "Produce 101", which saw 101 female trainees from various agencies battle it out to be selected for the final lineup of the project girl group IOI.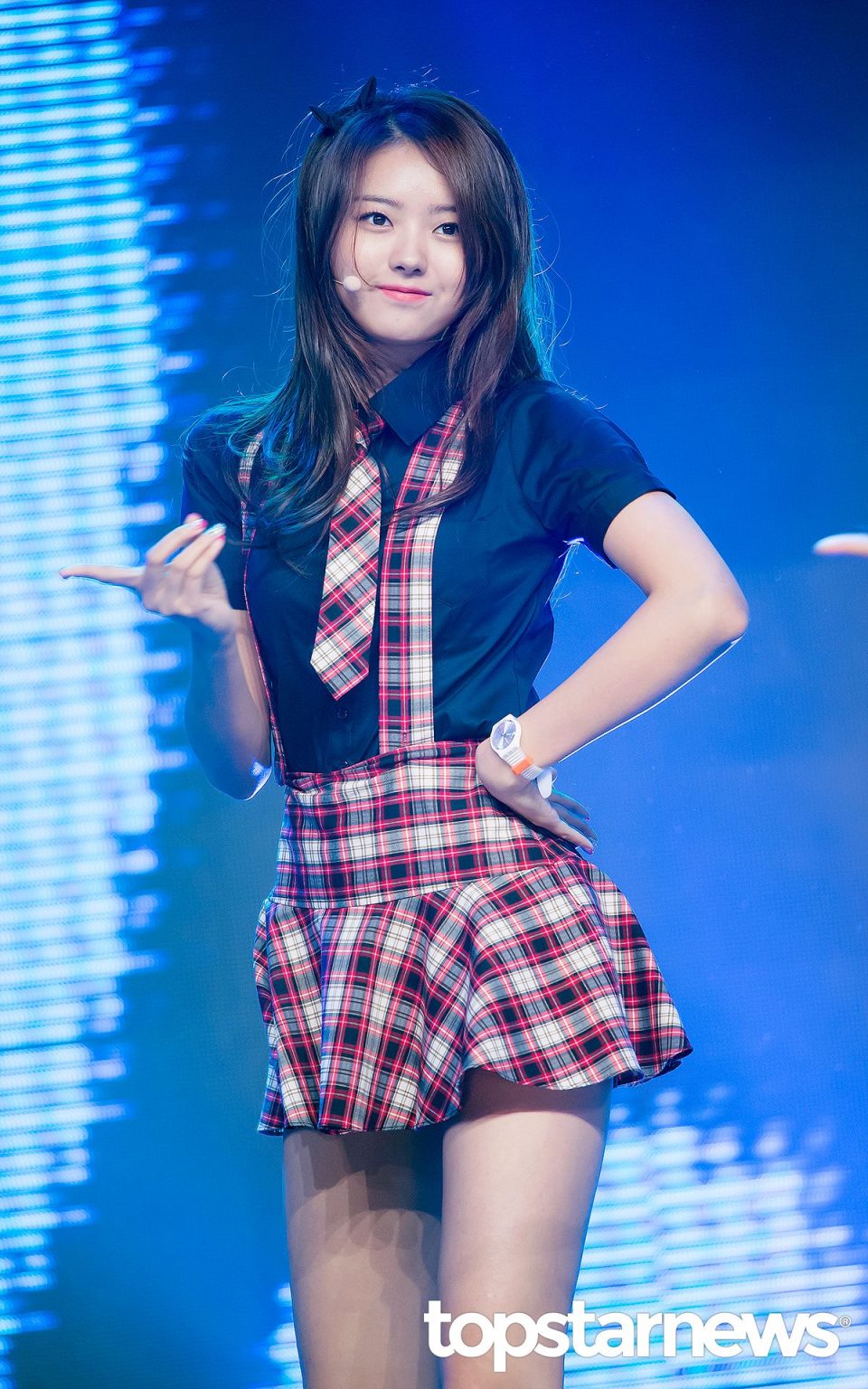 Five trainees from Pledis participated, but only she and Kyulkung made it into the final lineup; she was ranked 10th having received over 130,000 votes to secure her position.
Work with IOI
After preparation and some delays, the group released their debut single "Crush" and a month later their first album – "Chrysalis" – which contained the title track "Dream Girls". Shortly afterwards they made their stage debut in "M Countdown", performing the single "Knock Knock Knock". The group was gaining success, but three of its members soon left the group to return to their respective entertainment companies, with new girl group projects on the way.
The remaining members continued performing, and released the single "Whatta Man (Good Man)" and "Hand in Hand".
Later in the year, they released the EP "Miss Me?" which had the lead single "Very Very Very", leading them to their first music program win on "Show Champion". Just before the year ended, it was then announced that the group would be disbanding, and held their final shows at the start of 2017. Lim returned to Pledis, and things were quiet for a couple of months.
It was then announced that she along with Kyulkung would become members of a new girl group called "Pristin", joining eight other members including Xiyeon, Roa, Yuha, Eunwoo, Rena, Kyla, Sungyeon, and Yehana.
Pristin, Disbandment, and Solo Work
Many of Pristin's members had already done guest work for other artists, though Nayoung and Kyulkung remained its most popular members through their success from IOI. The group released the music video "We", which was an introduction to each of their members.
They then released their first EP – "Hi! Pristin" – which had the title track "Wee Woo". They then performed at various events, even during the 2017 Dream Concert in Seoul. A few months later, they released another EP called "Schxxl Out", which contained the single "We Like".
Later in the year, member Kyla took a break from the group because of health issues, and returned to the US to recover. In 2018, a new sub-unit was formed called Pristin V which consisted of Na-young, Roa, Rena, Kyulkung, and Eunwoo.
[IG] 200215 nayoung_lim95: 11#LimNayoung #임나영 #나영 pic.twitter.com/YrMNuCxyio

— #ThankYouPristin (@only_Nayoung95) February 15, 2020
Things were silent for a year following Pristin V's album "Like a V", then it was announced that the group had disbanded, with seven of its members opting to leave the company.
Na-young was one of those who decided to leave and a few months later, she signed an exclusive contract for Sublime Artist Agency. Following her singing, she became a promotional ambassador for Insadong, a popular tourist attraction in the country.
Personal Life
Na-young is single and like many Korean artists, she is still highly dedicated to her work leaving very little in time to pursue any romantic endeavors, which in any case has to be the approval of managemen for image purposes.
While she is no longer a part of Pristin and IOI, their members remain close, and her parents own a restaurant where they occasionally meet up. During her free time, she enjoys listening to music, drawing, and painting. She is often identified as a stoic person though she enjoys making everyone happy. Since leaving Pledis, she has expressed her desire to pursue acting and choreography.