The Untold Truth of Seventeen Member – Vernon
• Hansol Vernon Chwe is a South Korean rapper and member of the boy band Seventeen, part of the group's hip hop unit.
• He has an estimated net worth of $1 million.
• He trained for three years with Pledis Entertainment, then became part of the boy band Seventeen in 201•
• He competed in the fourth season of "Show Me the Money" and with the group released several successful albums and singles.
• Vernon is single and self-produces music and choreography. He is also an active English speaker.
Who is Vernon?
Hansol Vernon Chwe was born on 18 February 1998, in New York, USA, to a Korean father and American mother, and is a rapper, best known for being one of the members of the South Korean boy band Seventeen, a part of the group's hip hop unit. He's also appeared on several television shows during his career.
The Net Worth of Vernon
As of early-2020, Vernon's net worth is estimated to be over $1 million, earned through a successful career in the music industry. He's been with the group since 2013, and they've released a lot of music together, and they've also toured around the world.
Career Beginnings
Vernon moved to Korea with his family when he was five, and so was on hand when he later came across auditions by the South Korean-based entertainment group Pledis Entertainment, known to be the manager of groups such as After School, Bumzu, and NU'EST. He auditioned to become a K-pop idol trainee, and was successful, subsequently training with the organization, spending over three years honing his skills.
He was set by the company to become a part of an upcoming boy band called Seventeen which in finalization, consisted of 13 members that are divided into sub-units. He became a part of a hip-hop unit consisting of him, Mingyo, Wonwoo, and S. Coups. Other members include DK< Seungkwan, Woozi, Joshua, Jeonghan, The8, Dino, Jun, and Hoshi.
They were initially introduced in 2013 as trainees on television as a part of a program called "Seventeen TV" which aired through the online streaming platform UStream.
The show ran for multiple seasons, introducing each member and showcasing their practices. At the end of the seasons, the group would perform in concerts called "Like Seventeen".
Show Me the Money and Seventeen Debut
Prior to the official debut of Seventeen, Vernon gained a bit of fame as he competed during the fourth season of "Show Me The Money". The show is a rap competition which aired on Mnet, and is responsible for helping bring popularity to the hip hop genre in South Korea. In 2015, the reality television show called "Seventeen Project: Big Debut Plan" was aired on MBC, showing their preparation for their big debut on MBC.
Their debut made them the first K-pop group to debut in a one hour live showcase on a major network in the country, introduced by label-mates Raina and Lizzy. Just a few days after their debut, they announced their first extended play (EP) called "17 Carat", which found fame in the US and appeared as one of the best K-pop Albums of the Year, according to Billboard.
A few months later, they released a second EP – "Boys Be" – which was highly successful in terms of sales, earning them numerous awards.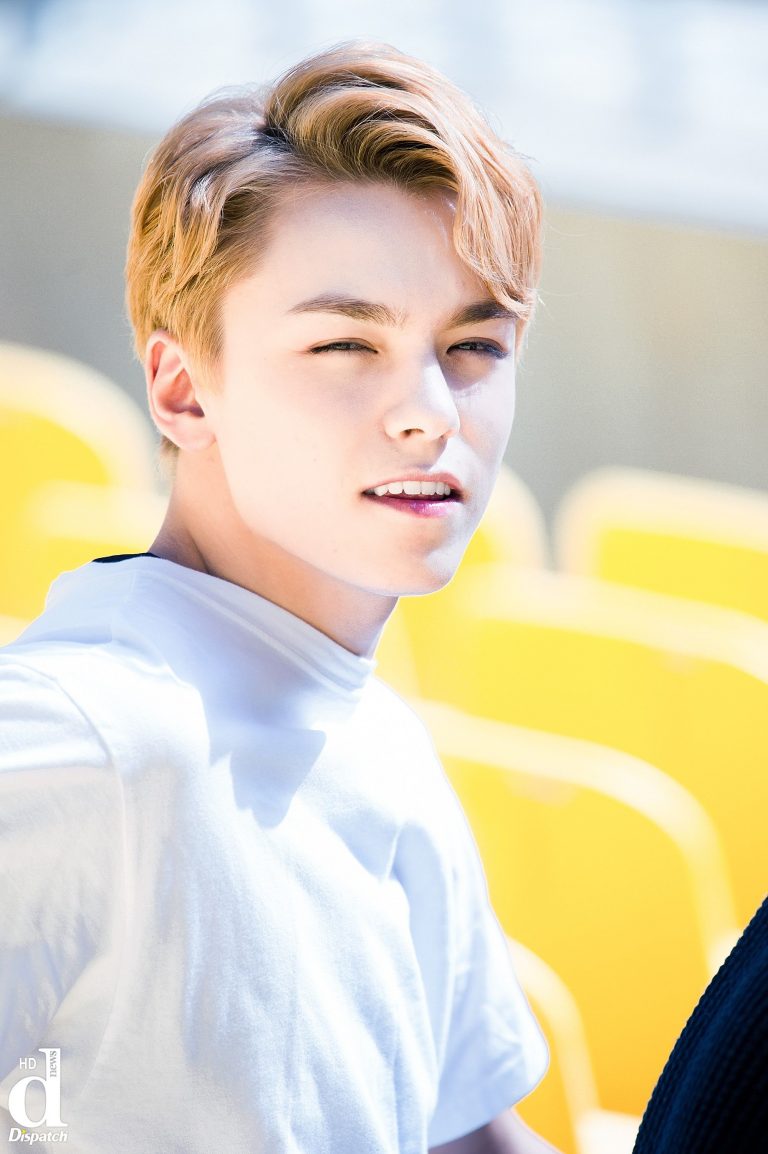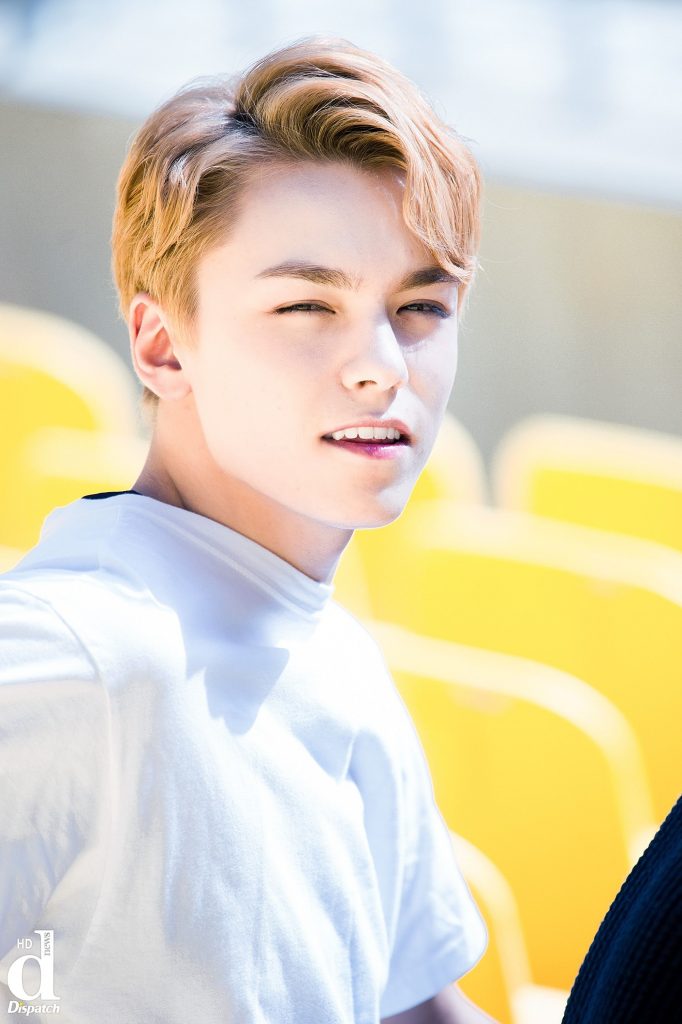 They became the only K-pop group to be listed as part of the 21 Under 21 205 Music's Hottest Young Stars list by Billboard. They went on tour to promote their music for the remainder of the year.
Recent Projects
In 2016, Seventeen released its first full-length studio album called "Love & Letter" which reached the top spot of the Japanese Oricon Weekly Pop Album Charts. They then worked on their third EP "Going Seventeen" before going on a tour of Japan.
They appeared in the second season of "One Fine Day in Japan", the first idol group to do so. In 2017, they released their fourth EP, "Al1" and then went on their first tour spanning North America.
They also toured various areas of Asia. Their second full-length album is called "Teen, Age" and they then worked on a special album called "Director's Cut", which contained tracks from their second album and was mainly created for international promotions. Afterwards they produced their EP "You Make My Day", and the Japanese mini-album "We Make You".
One of their latest releases is the EP "You Made my Dawn", followed up with their first Japanese single "Happy Ending" – the song achieved platinum status from the Recording Industry Association of Japan (RIAJ). They then released the single "Hit" which is a promotion for their third album "An Ode", their best-selling work so far.
Personal Life
Vernon is single – like many K-pop stars, they put in a lot of time to their work and life as an idol, meaning that they have very little to spare to pursue relationships, always controlled by their management anyway!
He is known to be an active producer, songwriter, and choreographer for the group. Seventeen is recognized for being a self-producing group, meaning that the members themselves create most of their songs and choreography.
Vernon resides in Gangnam where the dorm of Seventeen is located. He also practices English regularly, and is one of the best English speakers from the group.