The Untold Truth of Seventeen Member – Yoon Jeonghan
• Yoon Jeonghan is a K-pop star, born in 1995 in Hwaseong, Gyeonggi, South Korea, and is a member of the boy band Seventeen.
• As of early 2020, Jeonghan has a net worth estimated to be over $300,000.
• He trained with Pledis Entertainment for several years and made his first public appearance through an online show called "Seventeen TV" in 201•
• He is part of the vocal sub-unit of Seventeen, and has released numerous successful singles, albums, and extended plays.
• In late-2019, it was announced that he was taking a break from the group's activities due to exhaustion and stress.
Who is Yoon Jeonghan?
Yoon Jeong Han was born on 4 October 1995, in Hwaseong, Gyeonggi, South Korea, and is a singer, best known for being a member of the K-pop boy band Seventeen under the name Jeonghan. He is a member of the group's vocal sub-unit, and is responsible for helping create many of the band's songs.
The Net Worth of Yoon Jeonghan
As of early-2020, Jeonghan has a net worth estimated to be over $300,000, earned through a successful career in the music industry. He's worked with Seventeen since their formation in 2013, releasing numerous successful, singles, albums, and extended plays.
Early Life and Career Beginnings
Growing up, Jeonghan aspired to become a star in the entertainment industry. He learned about K-pop groups and idols, wanting to set the direction of his career there. At a young age, he began auditioning to become a trainee with an entertainment company, and was successful, leading him to begin training under Pledis Entertainment. The company is known to be the home of several popular K-pop acts including NU'EST, Bumzu, and After School.
It is named after a star cluster in the Taurus constellation, Pleiades.
He trained for several years with Pledis, improving his vocal and dance abilities. In 2013, he made his first public appearances through an online show called "Seventeen TV", which streamed on the platform UStream. He along with the other 12 members of the band were introduced through the show, which showcased their practices leading up to performances.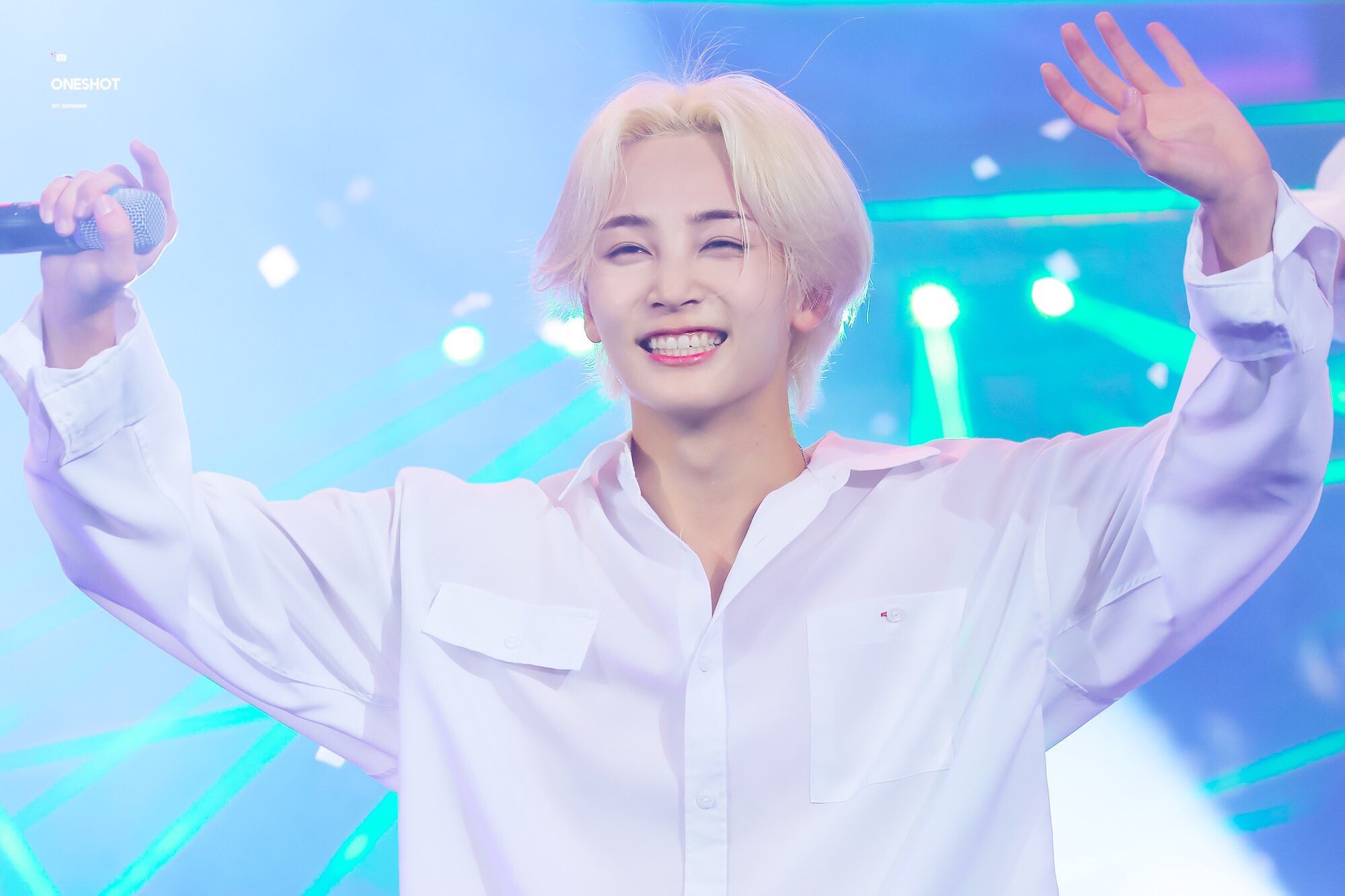 After two years, it was decided that the group would have their official debut through an MBC one hour special, making them the first K-pop act to debut on a major television network. They worked on the reality program "Seventeen Project: Big Debut Plan". which was a precursor to their debut.
Success with Seventeen
Jeonghan was assigned to the vocal unit of Seventeen, joining members Woozi, DK, Seungkwan, and Joshua – other units of Seventeen include the performance unit and the hip-hop unit. Just a few days after their big debut, the group released their first EP called "17 Carat" which made waves internationally, particularly in the US.
Despite being in their rookie year, they were featured among the best K-pop albums of the year by Billboard.
They then released their second EP called "Boys Be," which would even perform better than their first release, the success of which led to numerous awards including Golden Disk Awards and Seoul Music Awards. They began touring in South Korea celebrating their success, and in 2016 they worked on their first studio album release called "Love & Letter", which started to make an impact in Japan.
Their third EP followed not long after, called "Going Seventeen". The group began taking advantage of their foundation being built in Japan, and began performing in the country, attracting huge numbers despite not yet having an official debut in the country.
Recent Releases
In 2017, Seventeen released their fourth EP called "AI1" which reached the top of the charts in South Korea, selling over 300,000 copies. During the same year they embarked on their first world tour called Diamond Edge, performing in cities in North America, as well as in other locations in Asia.
Later in the year, they released their second full-length studio album – "Teen Age" – and not long afterwards, created a special edition of their album called "Director's Cut", which contained new tracks to be marketed to other countries.
They then made their official debut in Japan with the mini-album "We Make You", before working on their fifth EP "You Make My Day", which achieved platinum status, making it their first release to do so. In 2019 they released their sixth EP "You Made My Dawn", which won numerous awards including at Music Bank, M Countdown, and Show Champion.
200119 ODE TO YOU in LA#세븐틴⁠ ⁠⁠⁠⁠⁠#SEVENTEEN⁠ #セブチ #정한 #윤정한 #JEONGHAN #ジョンハン pic.twitter.com/9VgXhkluXb

— 3J_Highness (@3jHighness) February 13, 2020
Their first Japanese single, "Happy Ending" achieved platinum certification by the Recording Industry Association of Japan (RIAJ), and one of their latest releases is their third studio album called "An Ode", which is their best-selling release to date. It sold over 700,000 copies in its first week alone, and was named as the best K-pop album of the year by Billboard.
Personal Life
Jeonghan is single, which is common for many K-pop stars due to their busy work schedules, and the fact that management is strict when it comes to having romantic relationships.
He is well respected by his bandmates, as the second oldest in the group, and is even called a parental figure by many of them; he helps in encouraging his peers when it comes to their problems.
In late-2019, it was announced by Pledis that Jeonghan is taking a break from the group's activities. He was experiencing dizziness, and after a check-up with the doctors it was recommended that he rest, as exhaustion along with stress was affecting his physical make-up. His return to performing with the group has not yet been confirmed, but his break was only intended to last for around a month.