The Untold Truth of 'Sistar' Member – Yoon Bo-ra
• Yoon Bo-ra is a South Korean singer and actress with an estimated net worth of over $700,000
• She was a member of the K-pop girl group Sistar and its sub-unit Sistar19
• Yoon Bo-ra has appeared in numerous television dramas and films, as well as hosted a few shows
• She is single, with her last known relationship being with K-pop idol Feeldog from BIGSTAR
• Yoon Bo-ra has expressed admiration for actor Song Joong Ki, but does not want to date him
Who is Yoon Bo-ra?
Yoon Bo-ra was born on 30 December 1989, in Seoul, South Korea, and is a singer as well as an actress, best known from once being a member of the K-pop girl group Sistar, along with its sub-unit Sistar19. She performs under the stage name Bora, including in recent years being involved in acting projects.
The Net Worth of Yoon Bo-ra
As of early-2020, Yoon Bo-ra has a net worth estimated to be over $700,000, earned through a successful career in the entertainment industry.
She earned significant income with Sistar, and followed it up with big earnings as an actress.
Early Life and Career Beginnings
Bora became interested in the performing arts at a young age, – she enjoyed, singing, dancing and acting, hoping to one day make it big in her country. In the late-2000s, she started her career by auditioning to become a trainee for Starship Entertainment and was successful, leading her to train for some years, waiting for her breakthrough as a K-pop idol.
In 2010, she was announced to be one of the four-member group Sistar, Joining Dasom, Hyolyn, and Soyou.
They began promotions as a group through photoshoots and commercials, leading to their debut with the song "Push Push". They held their first performance in the show "Music Bank", and then released "Shady Girl". She got a lot of attention following a performance in which she fell and fractured her thum, but the group helped her to returned and finish the performance.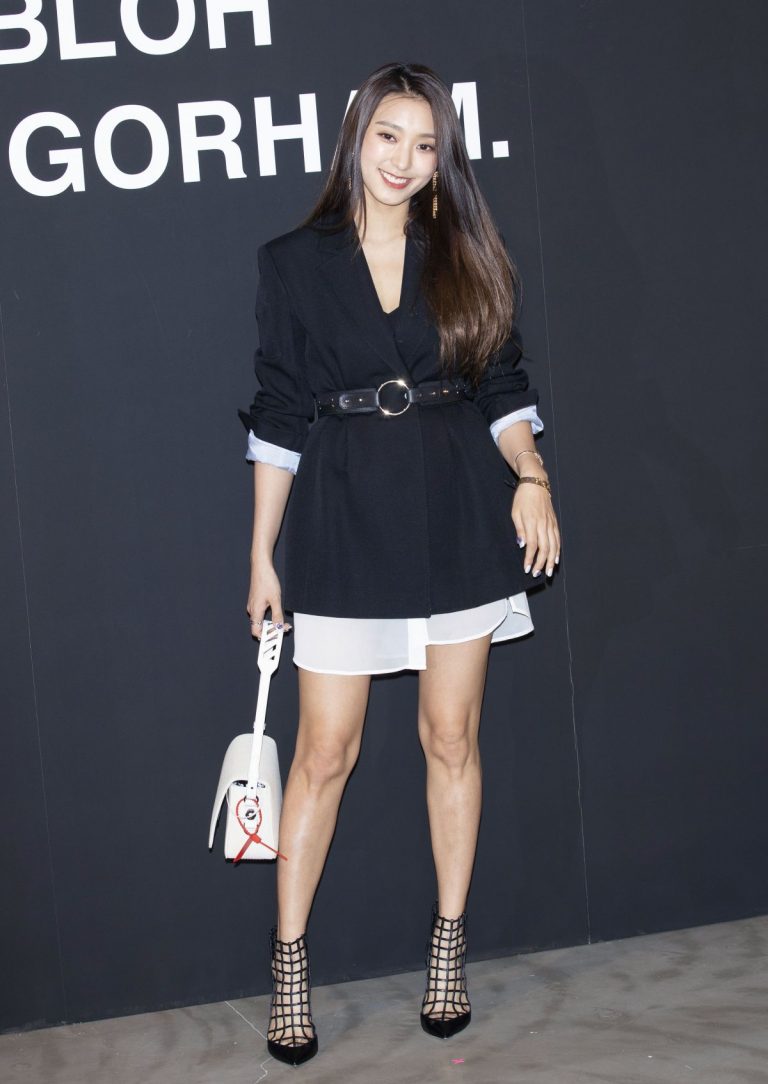 The group soon gained attention, and began working in Japan, leading them to win the Newcomer Award during the Golden Disk Awards. In 2012, a sub-unit called Sistar19 made their debut consisting of Bora and Hyolyn. Their single "So Cool" was the inaugural number one song in the Billboard Korea K-pop Hot 100.
Continued Work with Sistar and Disbandment
In 2013, Sistar released their first extended play (EP) called "Gone Not Around Any Longer", then went on a break for a few months before returning to create a studio album called "Give it to Me".
Afterwards, they worked on their third mini-album "Touch N Move", which contained the title track "Touch My Body" and proved very successful commercially, so that in the following year they won the Best Female Group Award at the 2014 Mnet Asian Music Awards.
In 2016 following nearly a year away from the public, Sistar made its comeback, and celebrated its sixth anniversary working on their fourth EP called "I Like That". Their last project as a group was the single "Lonely", and it was then announced that the group was disbanding.
Bora and the other members wrote letters to their fans following their farewell announcement.
While working with Sistar, Bora was already making waves on television. A few of the projects she worked on included "Invincible Youth" and "Music Bank" in which she was a fixed host for around a year.
Transition to Acting
Yoon made her acting debut in "Doctor Stranger", a medical television drama that starred Lee Jong-suk and Jin Se-yeon. This led to more opportunities for her, and she became the host of the fashion show "A Style For You" working alongside Hani, Hara, and Heechul.
She also worked with contestants from "Unpretty Rapstar" for the single "Feedback", and afterwards on the television drama "High-End Crush", which starred Juing Il-woo and Jin Se-yeon.
She also participated in the reality survival show "Law of the Jungle", which saw celebrities visit remote areas around the world trying to survive. She also became a contestant in the dance show "Hit the Stage", featuring K-pop idols teaming with professional dance teams in hopes of surviving until the end.
Instagram Update❤️?? pic.twitter.com/2ojyHmKrEd

— Yoon Bo Ra (@BoraBora_Sugar) August 29, 2015
In 2017, she made her film debut in "Sunkist Family", then after officially leaving Starship, she signed a new contract with Hook Entertainment, and began using her full name Yoon Bo-ra as opposed to Bora when she was an idol. One of her latest projects is the television drama "A Korean Odyssey", which is a modern adaptation of the Chinese novel "Journey to the West".
Personal Life
It is known that Bo-ra is single though she isn't one to talk about any romantic endeavors.
Her last known relationship was with K-pop idol Feeldog from BIGSTAR, which lasted for around two years before they broke up. Celebrities in Korea don't often talk about their relationships unless it is with another popular celebrity, often only making announcements once they marry, largely at the insistence of management to preserve a certain image. She has expressed her admiration of Song Joong Ki but does not want to date him; she believes that her fantasy of him would be broken if they began dating.